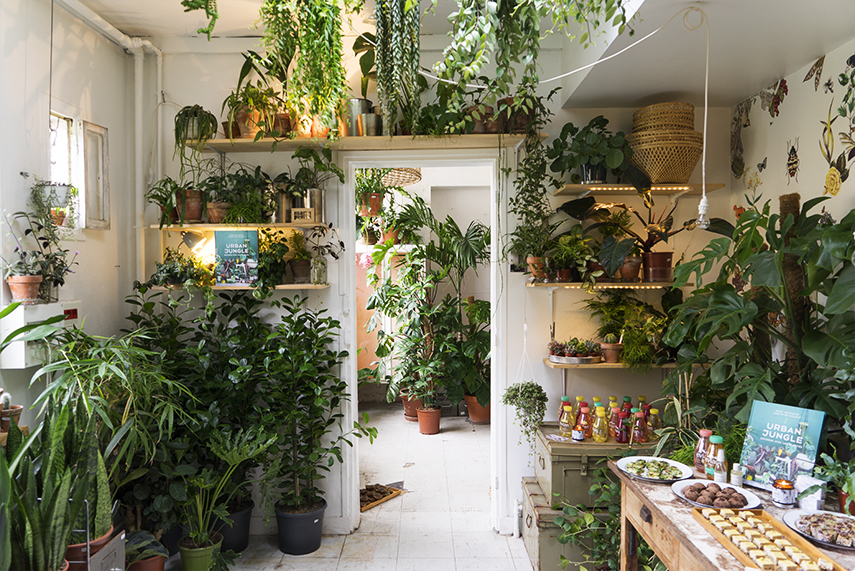 Almost one year after we launched our Urban Jungle book in English and German in the Botanical Garden in Munich, we were very happy to finally present our book in French! In the past months we received so many messages from French speaking plant lovers asking for our book in French, that we're delighted that it's finally here! We worked with the team of Editions Eyrolles to translate our book into French and make sure it would look pixel perfect. They did an excellent job and holding our book en français (and seeing it in French bookshops!) really makes our heart skip a beat. As you know, we both have a very special bond with France 😉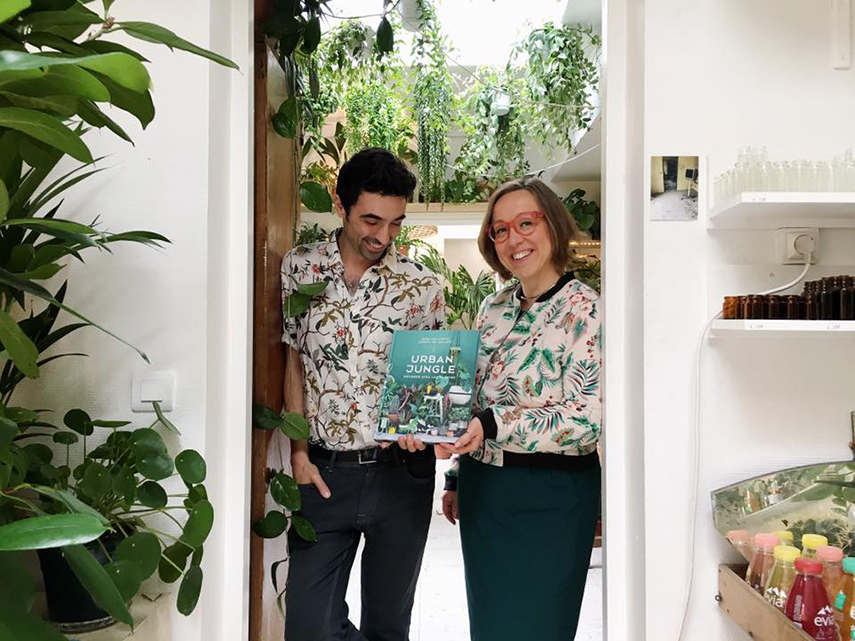 Last Thursday we presented our book to French press and bloggers at the perfect Urban Jungle Bloggers location: Mama Petula, a botanical concept store in the 14th arrondissement in Paris. It's a little bit off the beaten track, located on the site of a former hospital. Mama Petula is a green lush shop where you can find the most gorgeous selection of houseplants, plant accessories and garden plants… and our Urban Jungle book of course. If you're lucky you may even be able to get a signed copy! 
Mama Petula opened their doors just for us! We were so excited to welcome our guests at this planty location, and see them impressed by all the greenery. Definitely a must-visit when you are in Paris. Please note that Mama Petula is only open on Saturdays and Sundays (check their Instagram to find out more about opening hours, as they may open during weekdays soon!).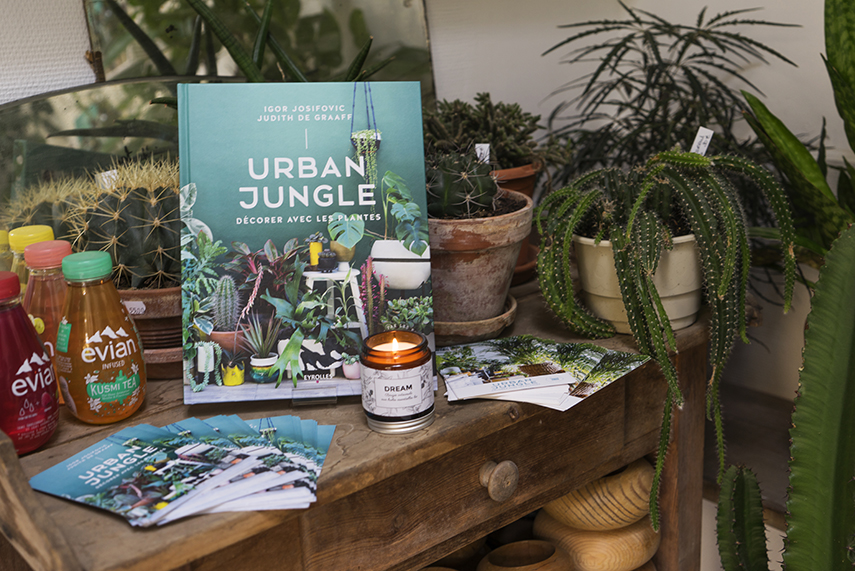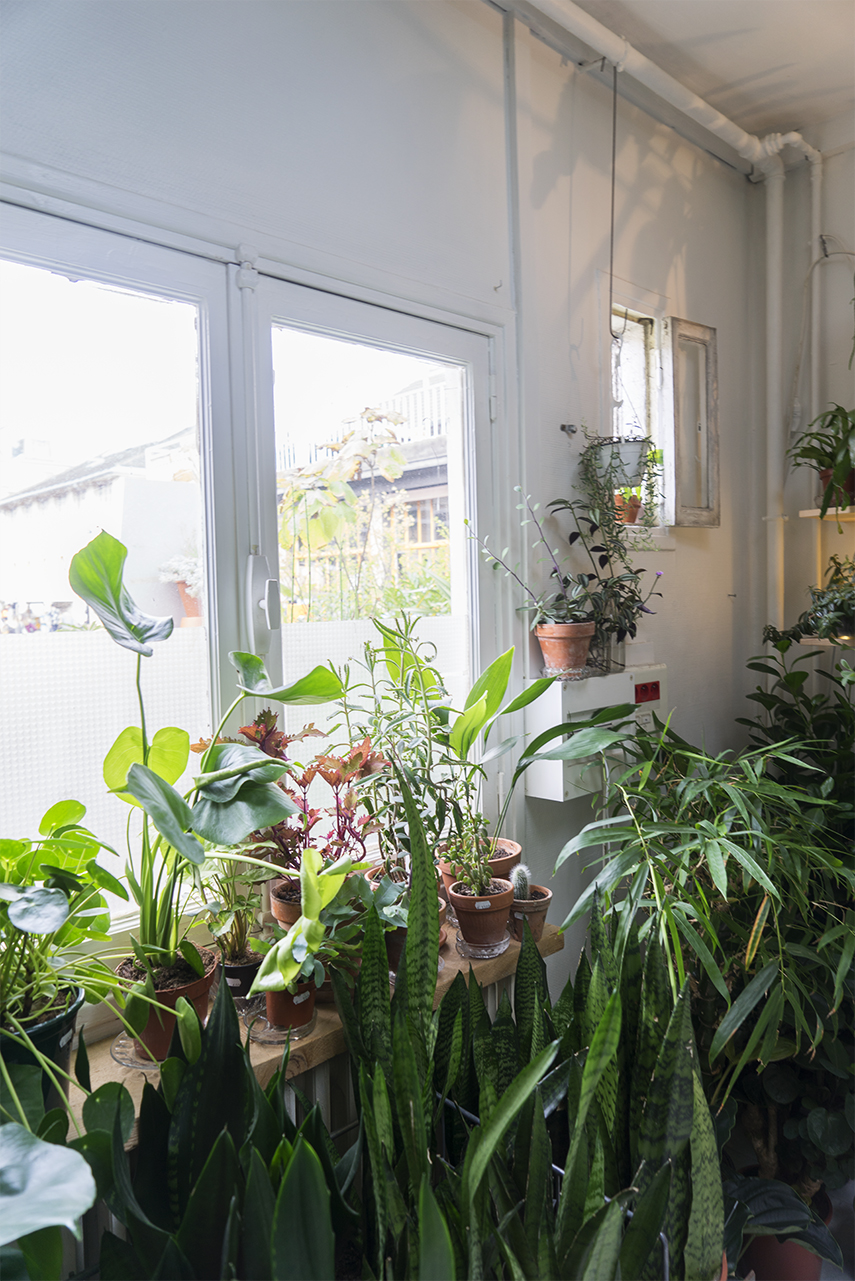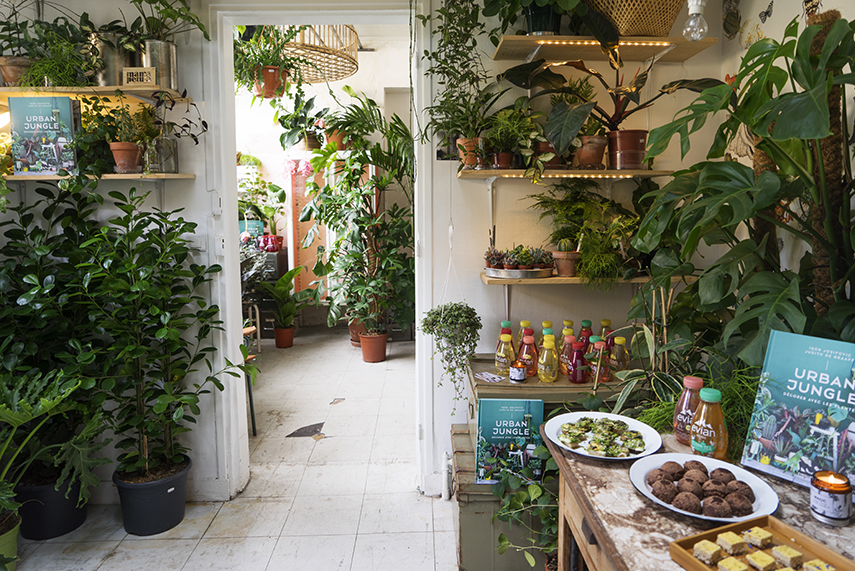 We spoilt our guests with delicious plant-based food from Wild & The Moon. Wild & the Moon is based on the simple belief that food should be good for you, good for the planet, and delicious. They go for wild, local, gluten-free, ethically sourced, seasonal and plant-based ingredients, that bring a little bit of nature in our busy lives. We took a few photos before the guests arrived, because this disappeared quickly, it was so yummy!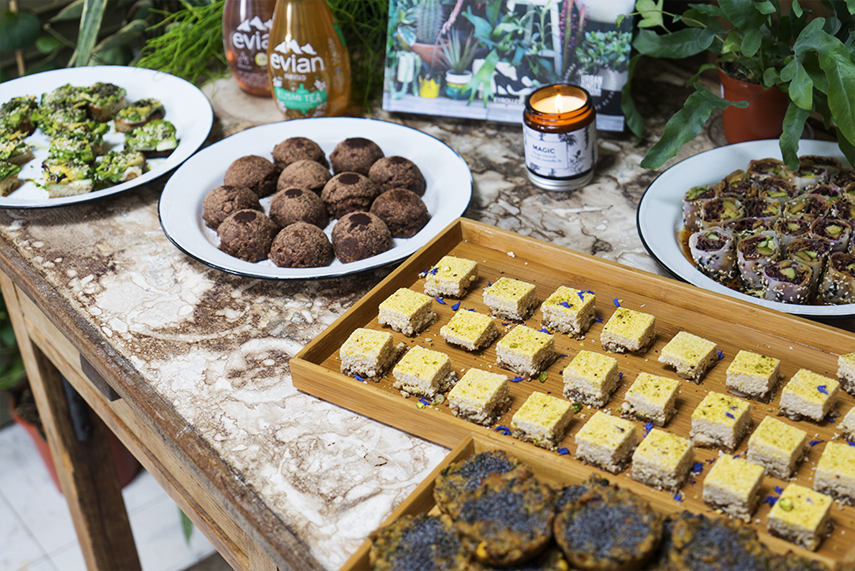 With the plant-based treats come plant-based drinks: all night we sipped evian fruits & plantes and their new evian x kusmi tea. For these new evian fruits & plants recipes, the world-renowned evian mineral water is mixed with lemon & elderflower, raspberry & verbena and raisin & rose, that create light and fresh drinks. The evian infused x kusmi is a remarkable mix of 95% evian mineral water with infusion kusmi tea and fruity, botanical and floral aromas. These new evian drinks are not too sugar-y, but have interesting flavours that come in cute little bottles: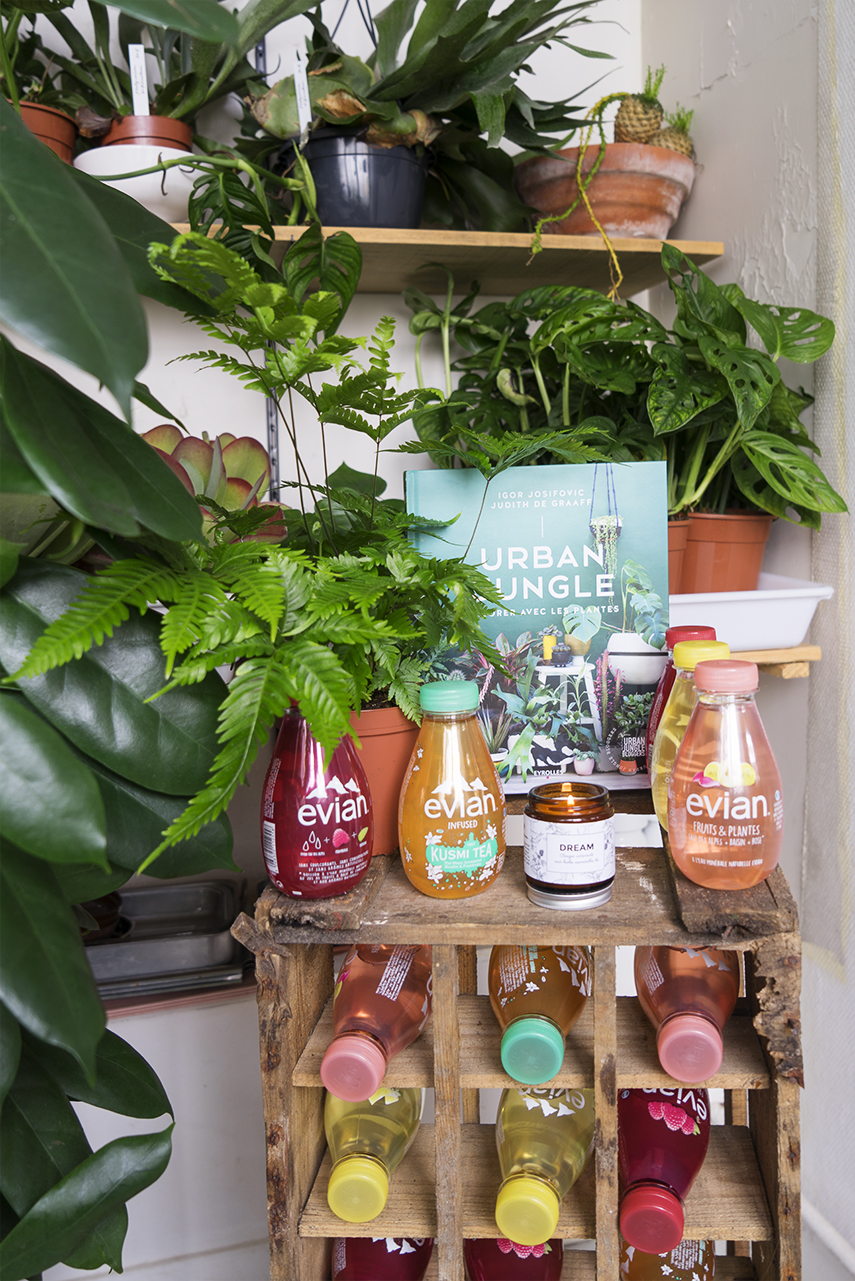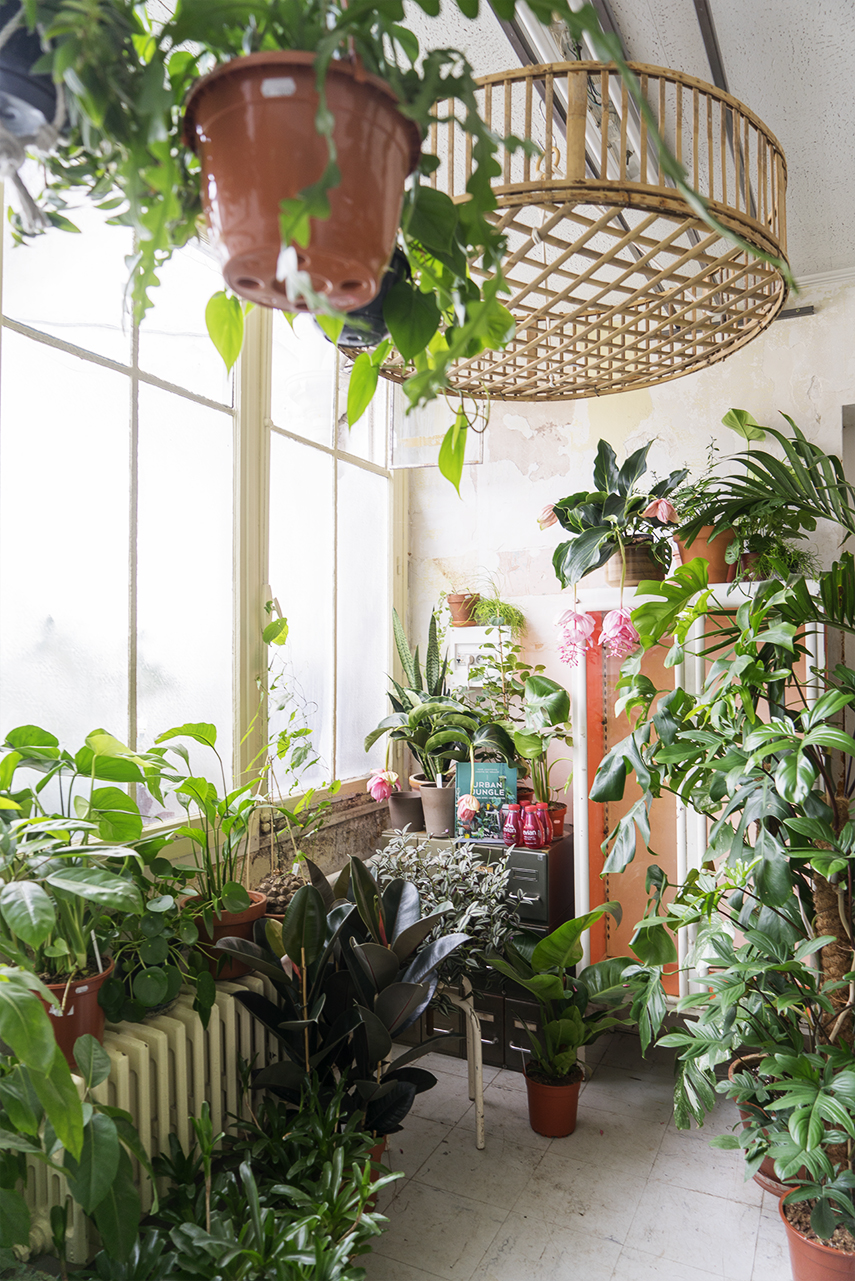 Look how well our Urban Jungle book blends in with the planty decor at Mama Petula: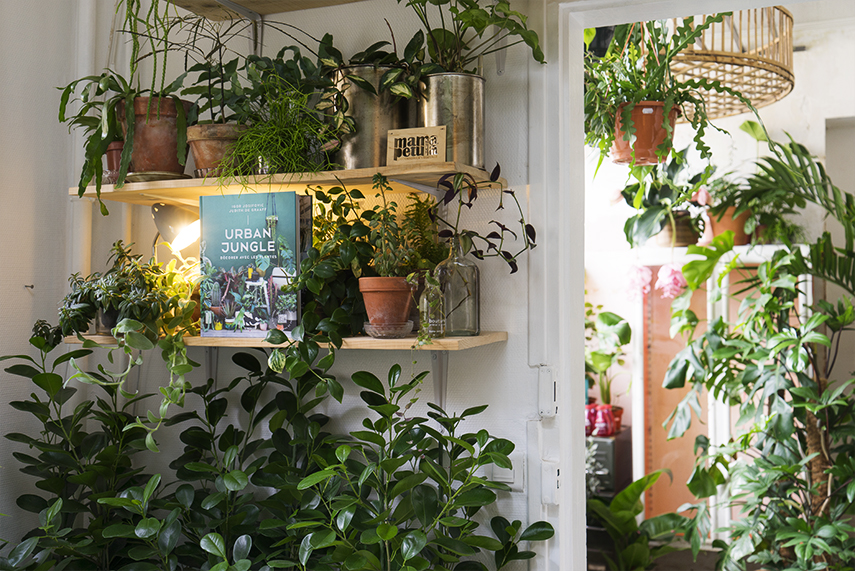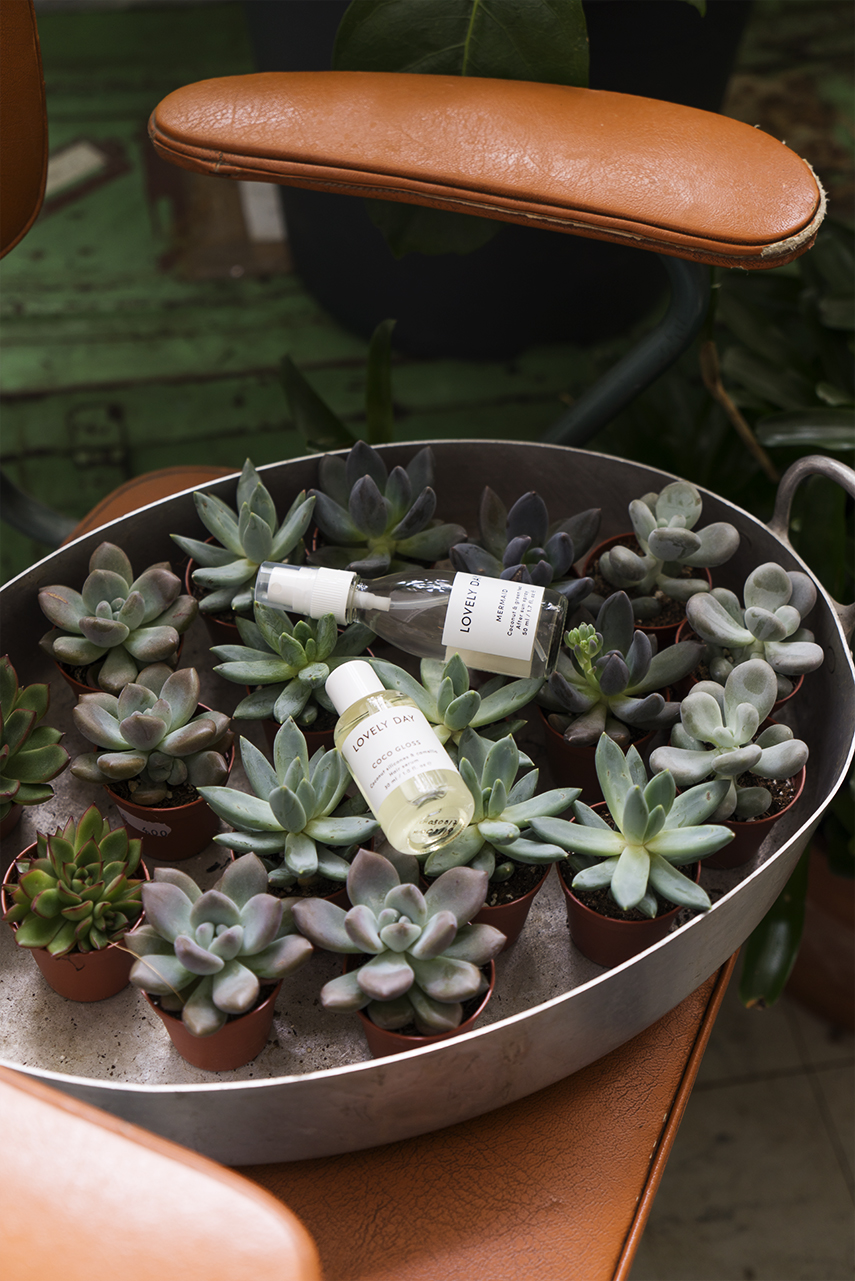 Our friends at Lovely Day Botanicals sponsored the event by providing some of their wonderful beauty products (that we wrote about earlier here), like the Coco Gloss hair serum and Mermaid After-Sun Spray. Lovely Day uses premium botanical oils and essences and fruit acids for their small but refined product range. Their beauty products are not only natural, they are also vegan. No animal products whatsoever find their way into their products, neither do perfumes, alcohol, nor any other synthetic ingredient.
Plantshelfie perfection: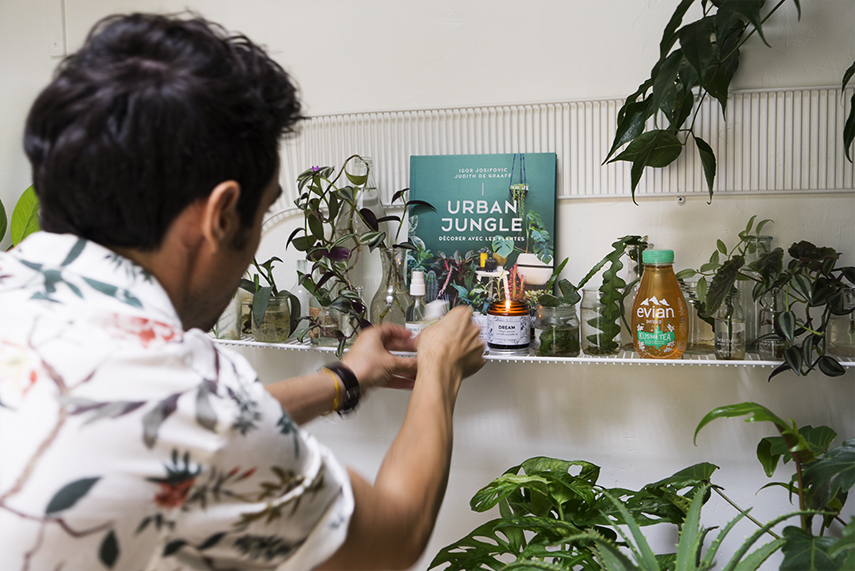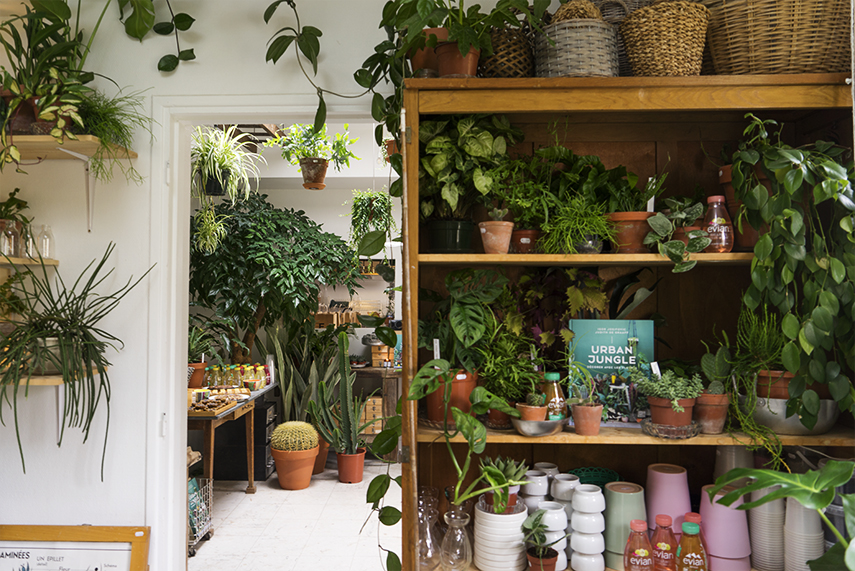 A few months ago we found out about GreenMa, a young French lifestyle brand that proposes organic and herbal teas and recently launched a range of artisanal soaps and candles with organic essential oils. And besides making delicious products that make you feel better, GreenMa also focuses on packaging with a low environmental impact. The teas and candles come in fumé glass bottles that are anti-UV as well, and refills are wrapped in craft paper. All our guests left with an artisanal GreenMa soap and the RELAX, DREAM and MAGIC candles made Mama Petula smell heavenly all night long!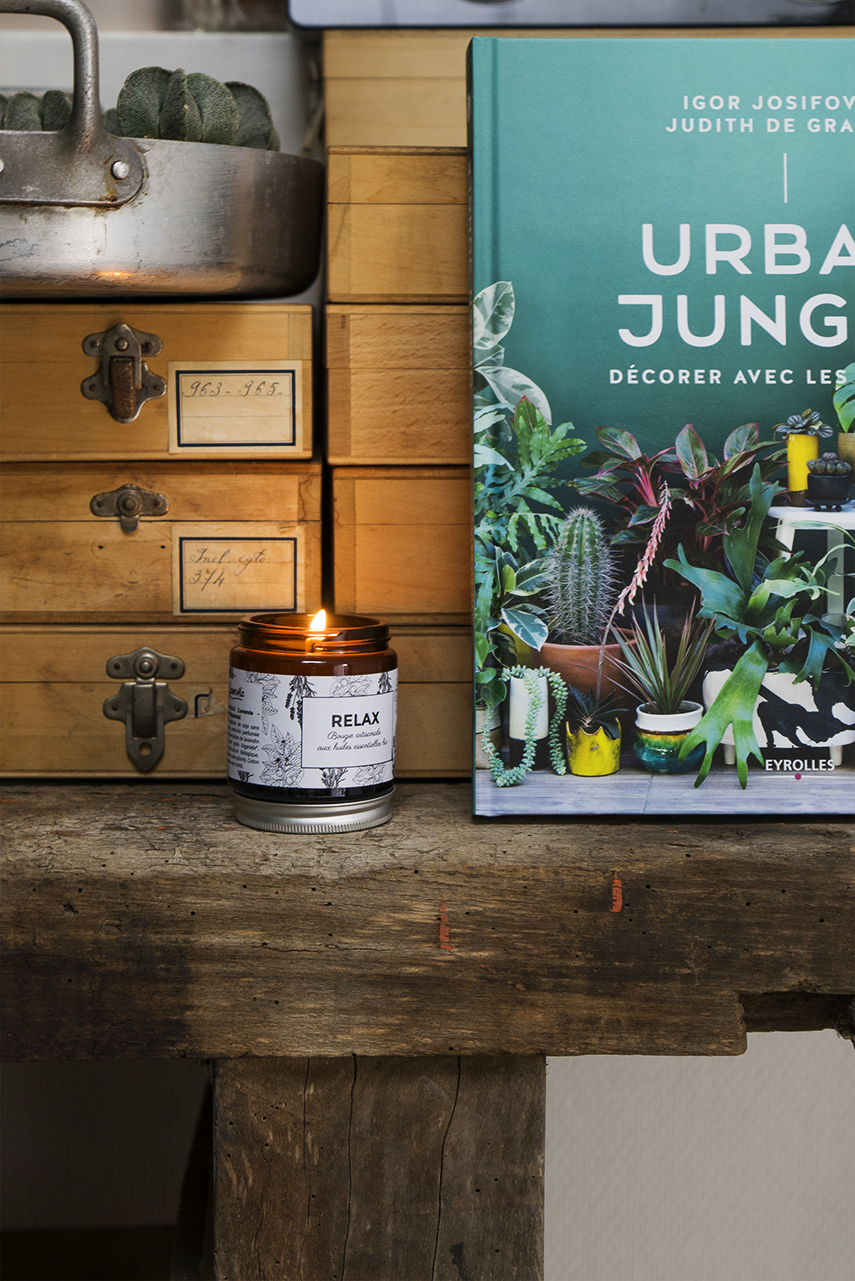 Lovely Day Botanicals Coco Gloss and Mermaid spray: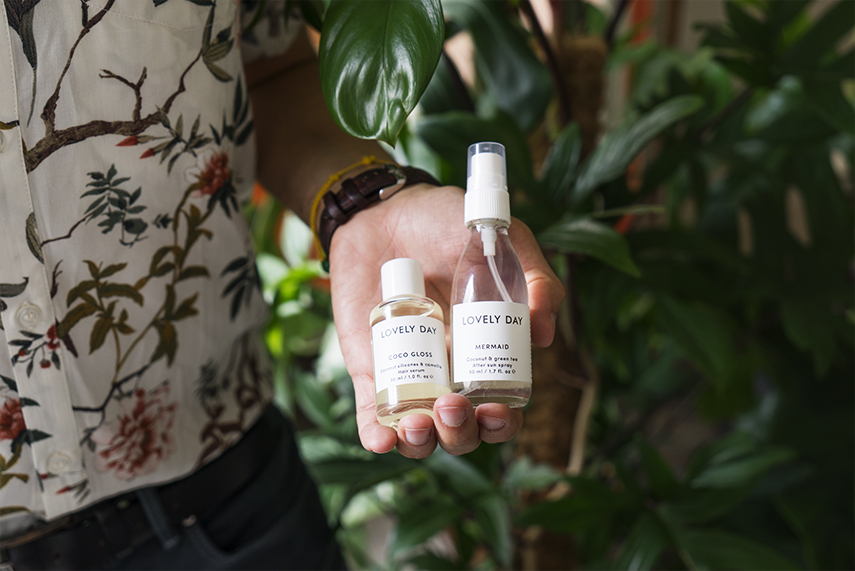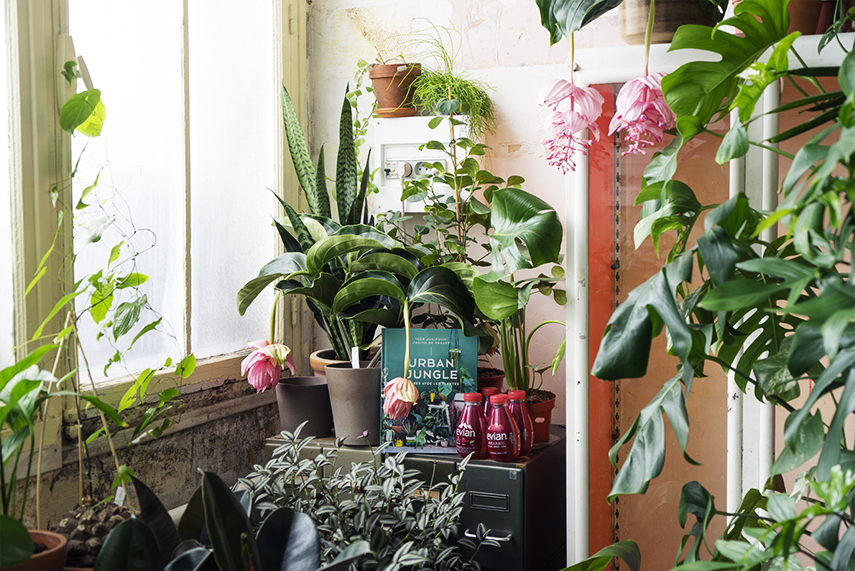 Yep, we are two very happy and proud authors: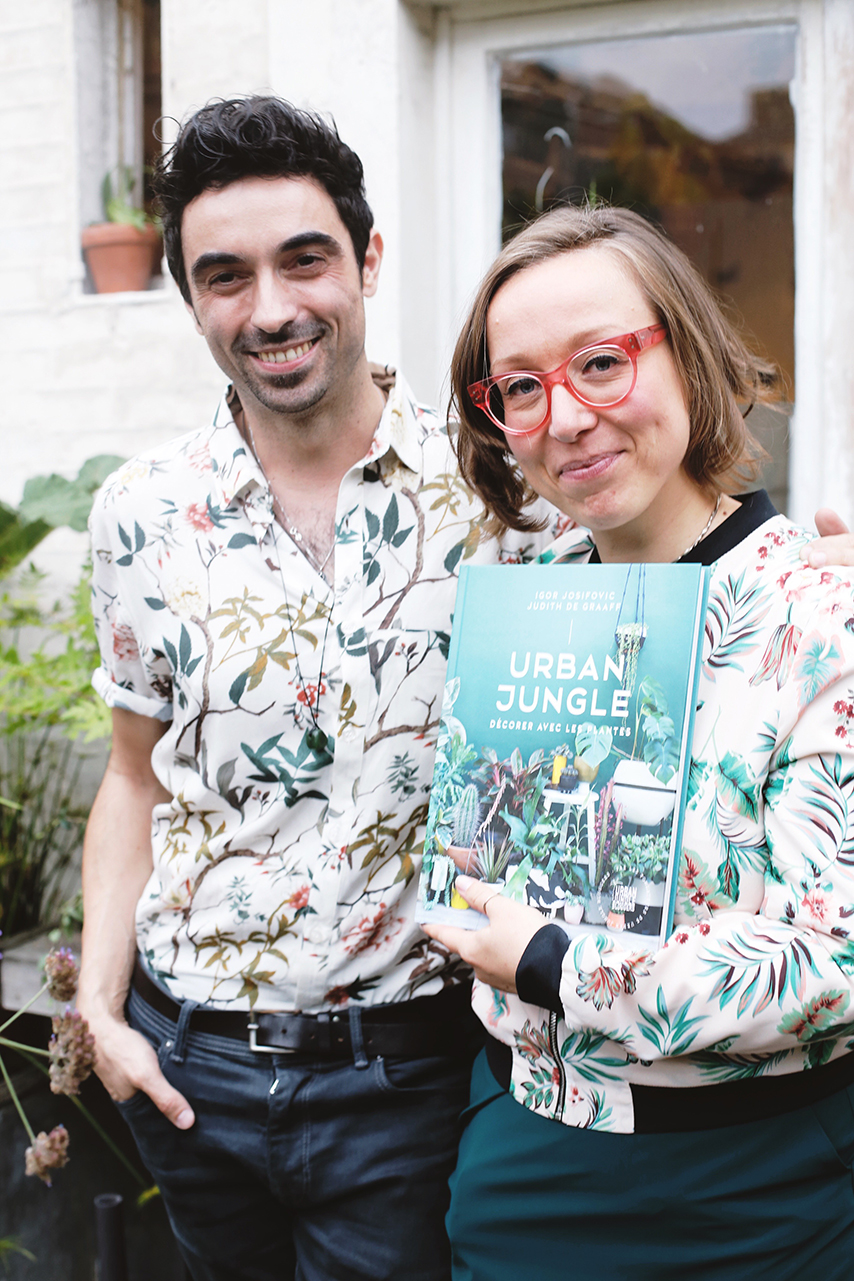 Always happy to sign a copy of the Urban Jungle book: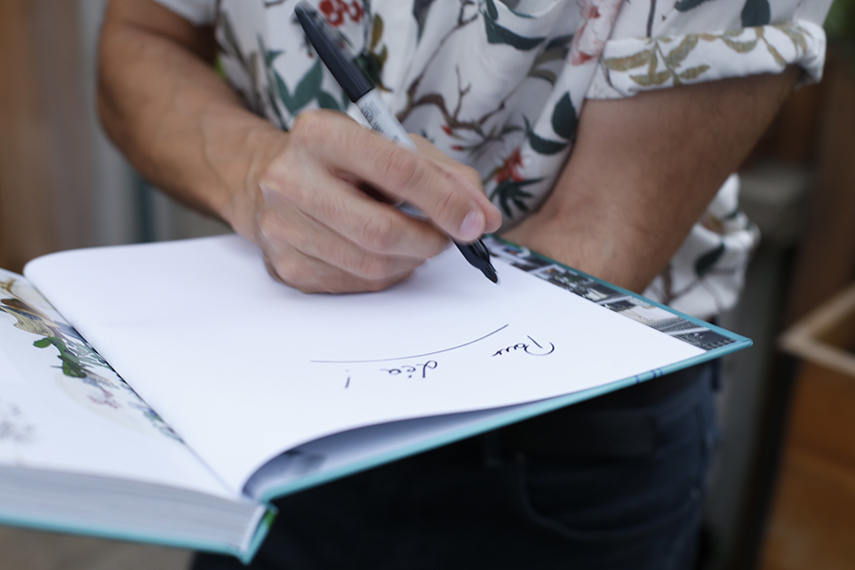 Wild Dutch clover: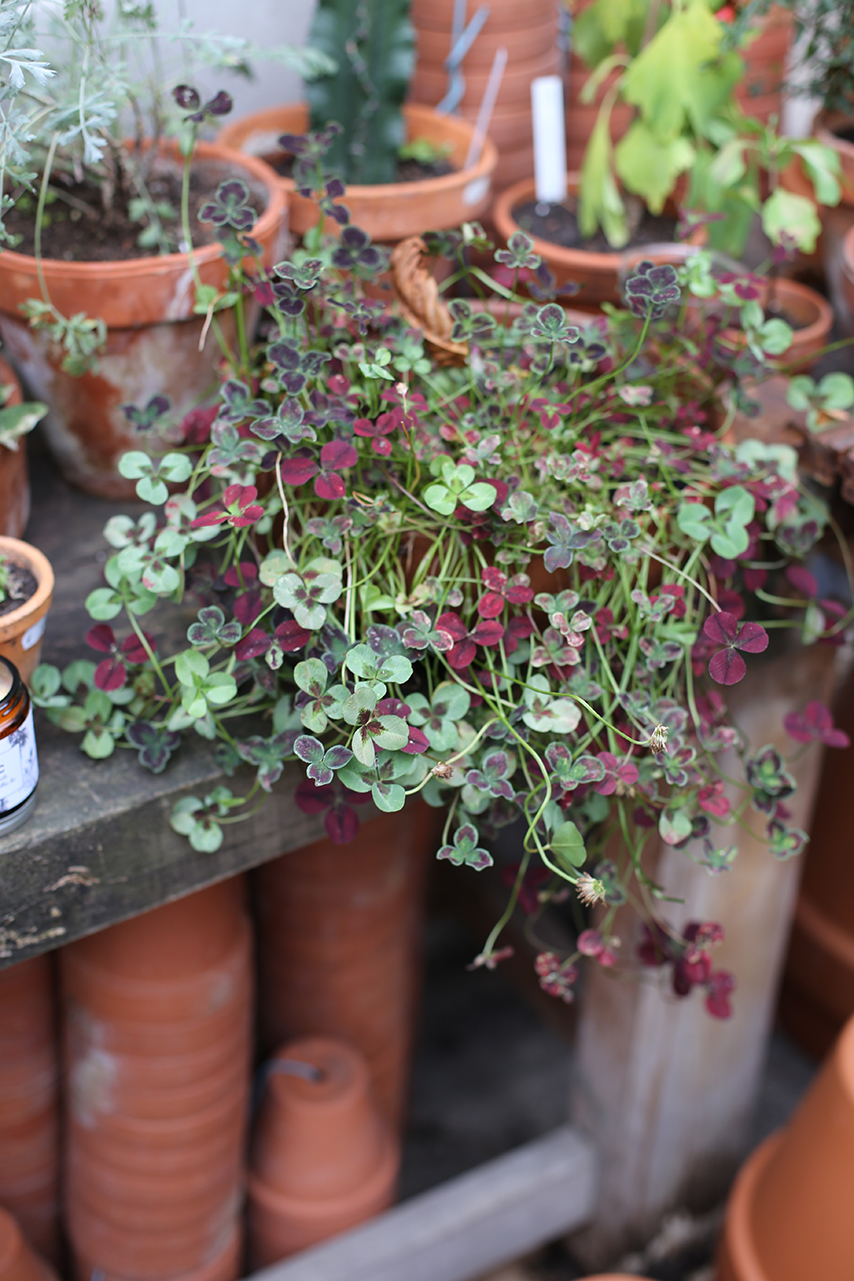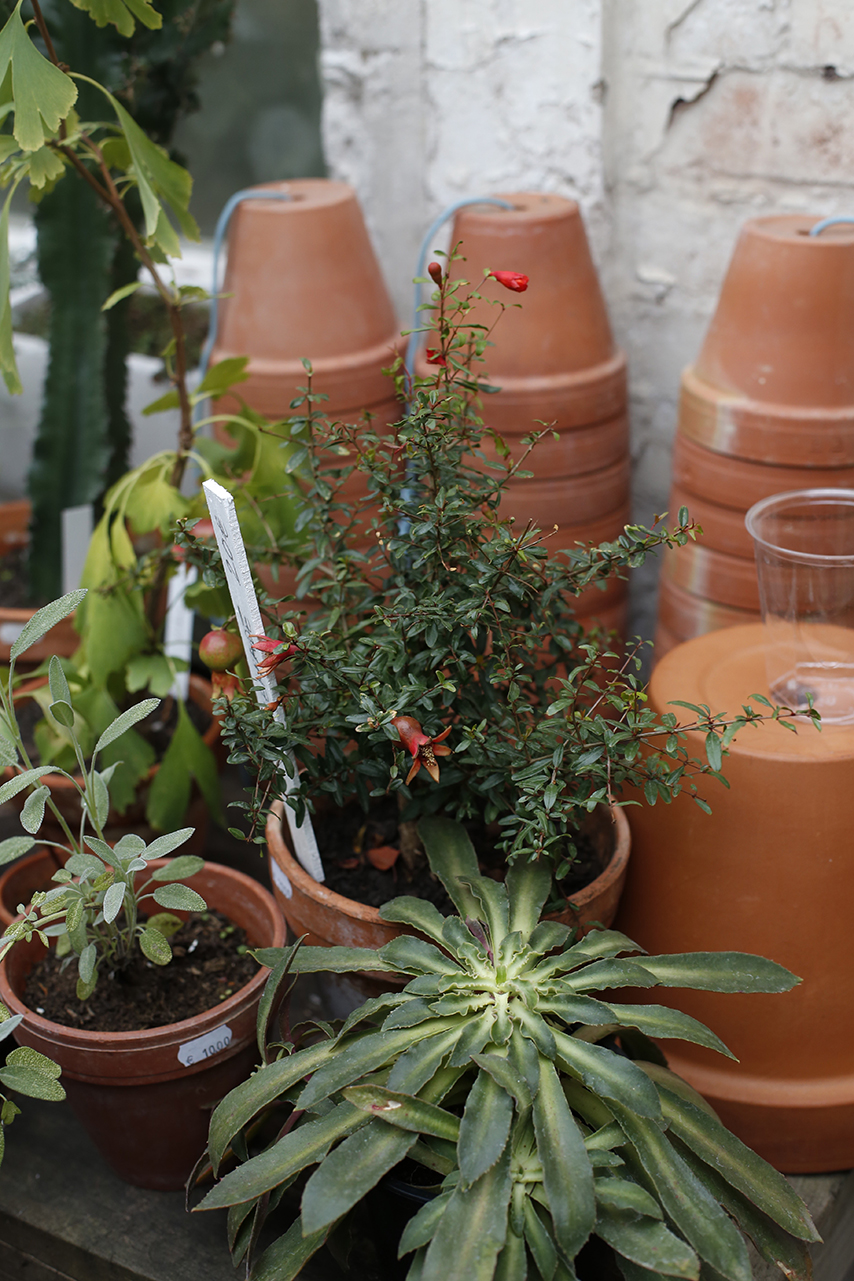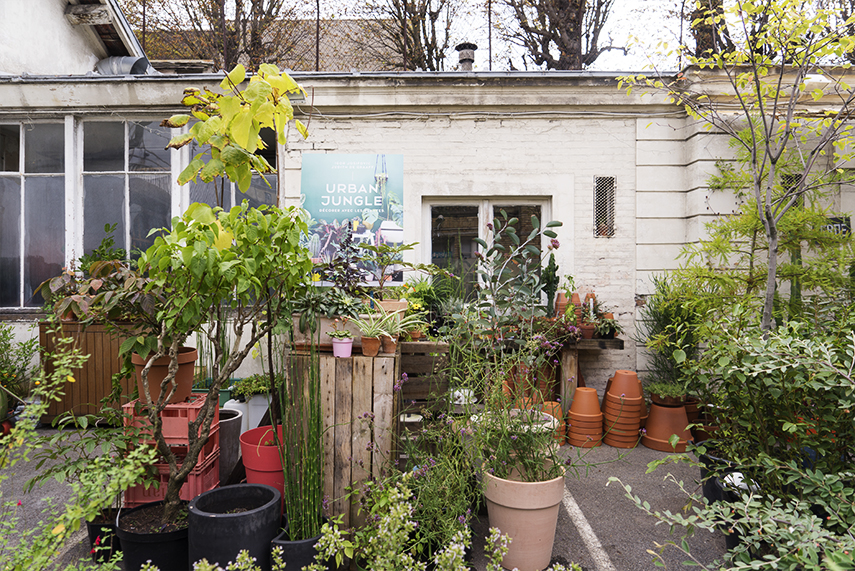 Mama Petula is open on Saturday and Sundays, but make sure to check their Instagram for updates!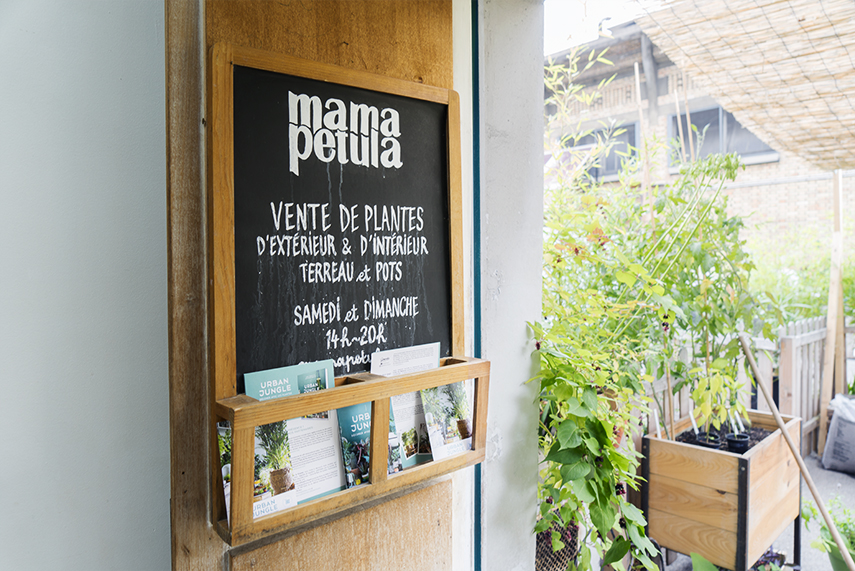 On Saturday we had a second event in Paris for everyone that wanted to join: we hosted a plant hanger workshop at the beautiful Welcome Bio Bazar. A shop that specialises in bio and organic products for home and kitchen, in the same street as their organic grocery shop and restaurant. They also have a small café with the best chocolate cake we ever tasted and in the back you have a large corner with a selection of plants from Mama Petula. This is where our workshop took place: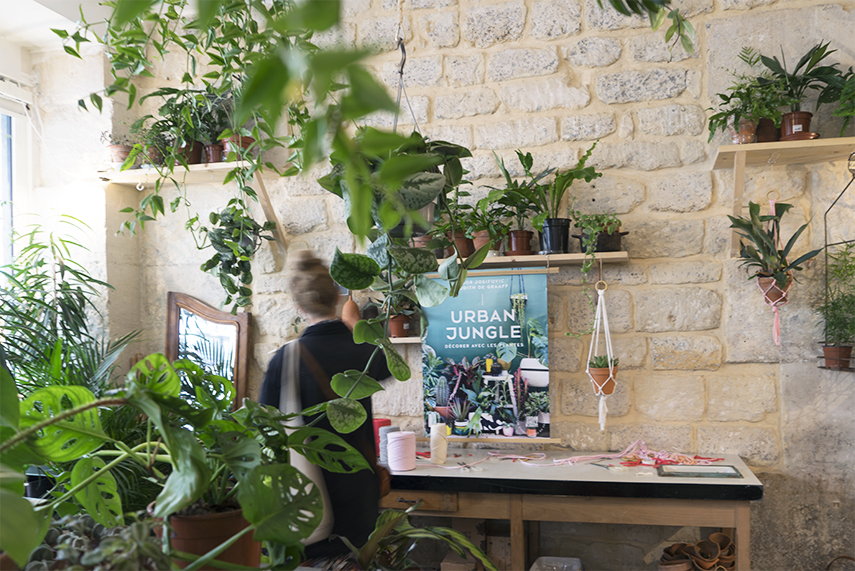 In two rounds of workshops we knotted dozens of plant hangers and had a lot of fun. Plant hangers are such an easy way to decorate your home and create a nice dynamic in the room without taking up precious floor space. You can find the DIY instructions of the plant hanger (and more DIYs!) in our Urban Jungle book!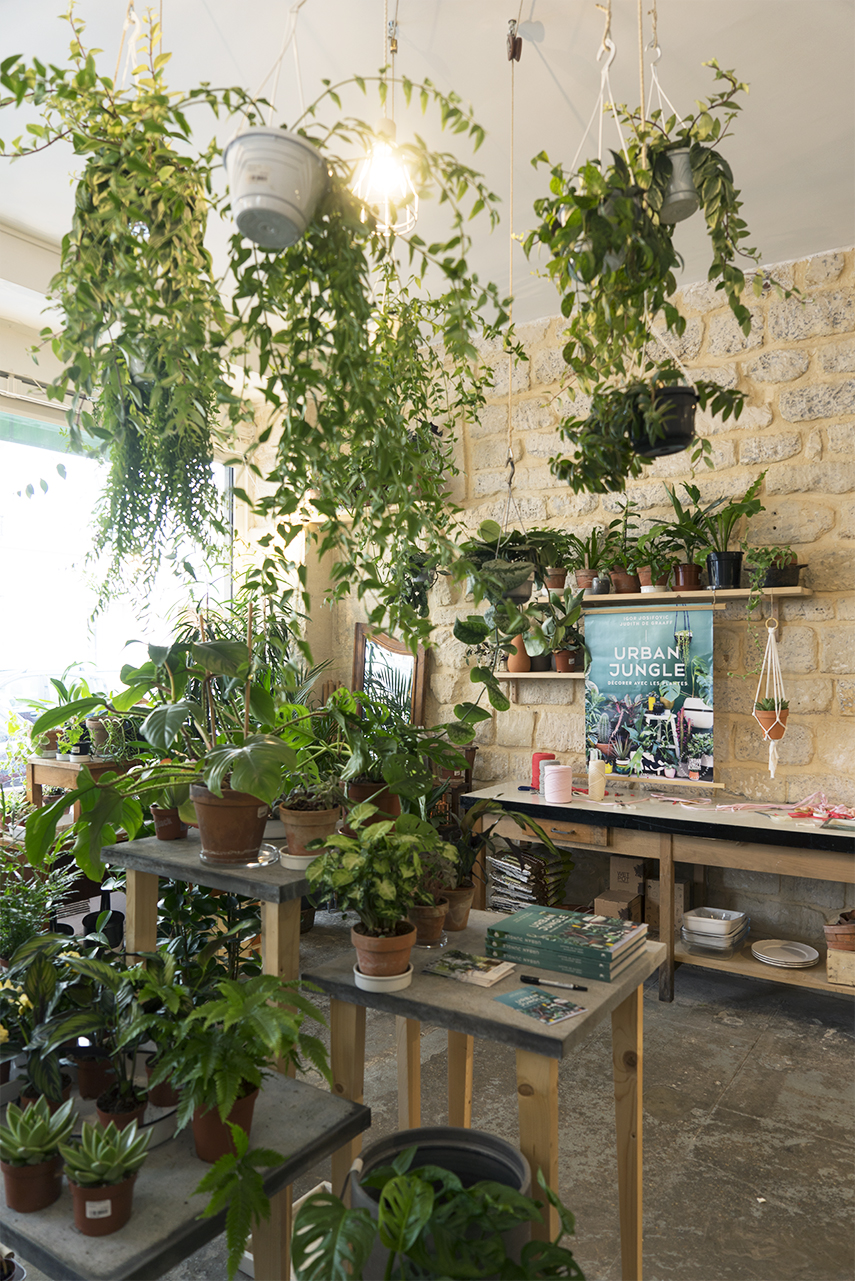 A big thank you to our publisher Eyrolles (and particularly to Julie, Géraldine, Camille and Eric) and Mama Petula for the dreamy location (merci beaucoup Zoé, Masami et Caroline !), GreenMa, Lovely Day Botanicals and evian for the planty products, Wild & The Moon for the delicious food, Welcome Bio Bazar (particularly Galyord, Rebecca and Julie) for hosting our workshop and to all the press and bloggers and plant lovers that made the launch of our French Urban Jungle Book into such a joyful celebration! Merci beaucoup !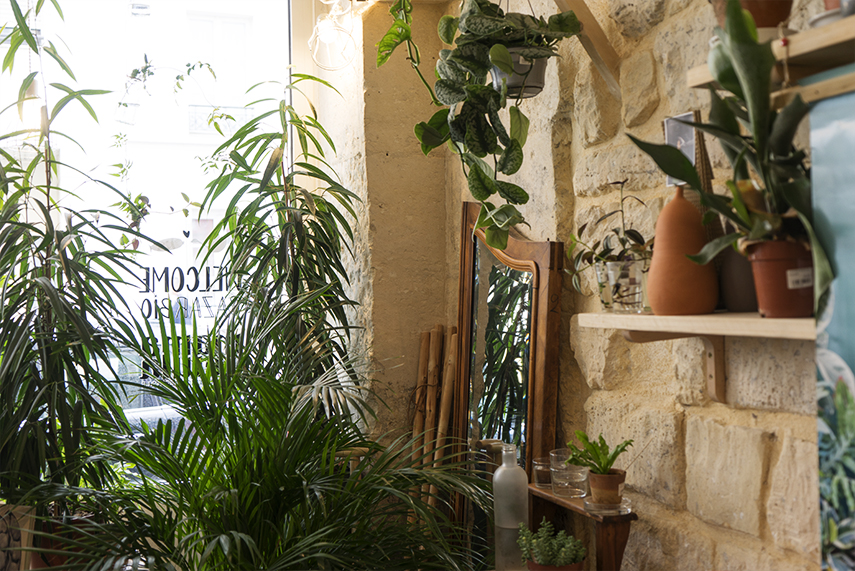 Photography by Madame Love (photos 16-17-18-19) and Urban Jungle Bloggers