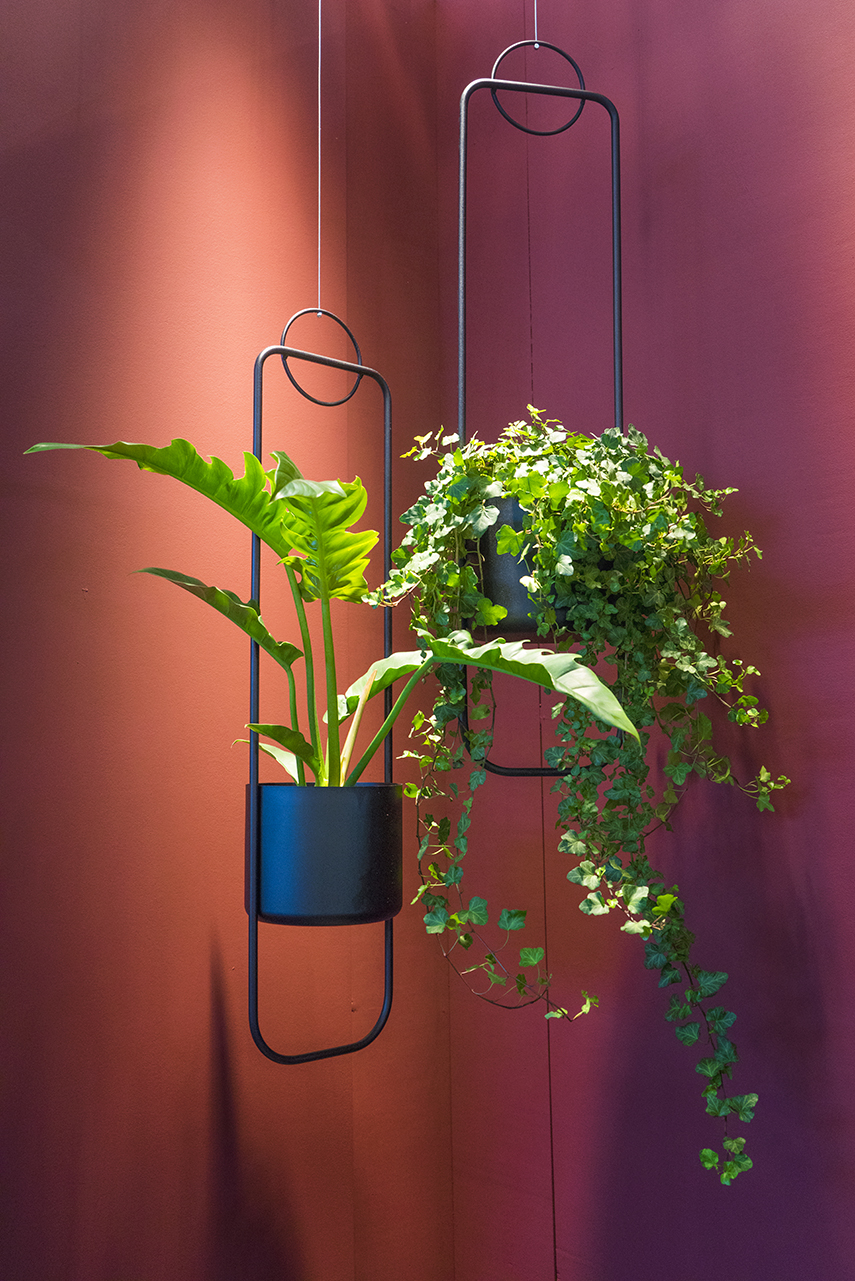 Last week we visited the Maison & Objet design show in Paris, for yet another hunt of greenery. In January we spotted quite a few lush booths (read all about that here) and from reading all your messages, DMs, likes, shares and comments on our post then, we knew we had to go back for this September edition of Maison & Objet. So here we are: we found some new plant products, brands that used a lot of beautiful plants in their booth designs and we visited a lot of our favourite brands too. Let's have a look at what we found!
First stop at the eclectic and colorful brand Ames Design that use botanical patterns in their crocheted macramé ames nido cushions, and have you seen their big black planters? They are handmade in Colombia and look so nice with the Banana, Dracaena, Aglaonema and the Rubber tree: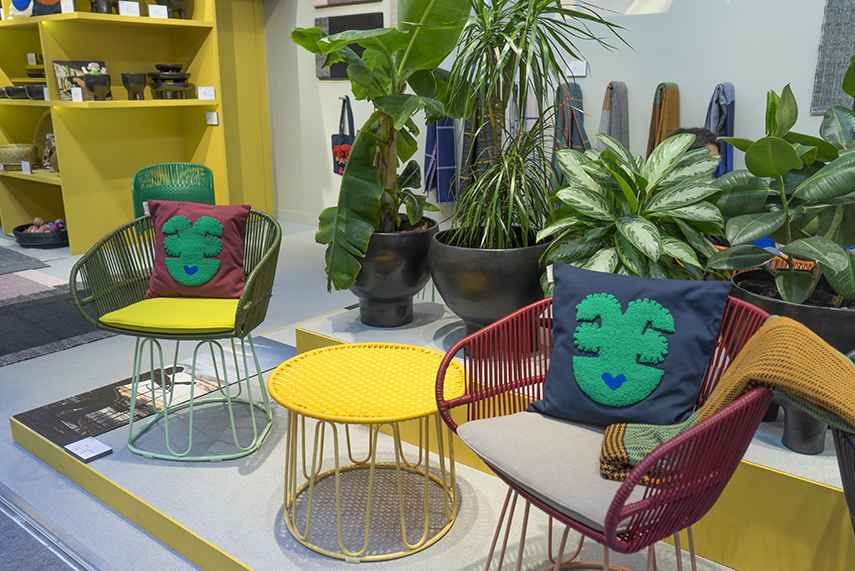 How do you integrate plants in your booth (or home!) while keeping it stylish and not too wild: use rows of the same plants (Sansevieira or lavender) and line them up in a window sill, like in the beautiful booth of Danish design brand WOUD: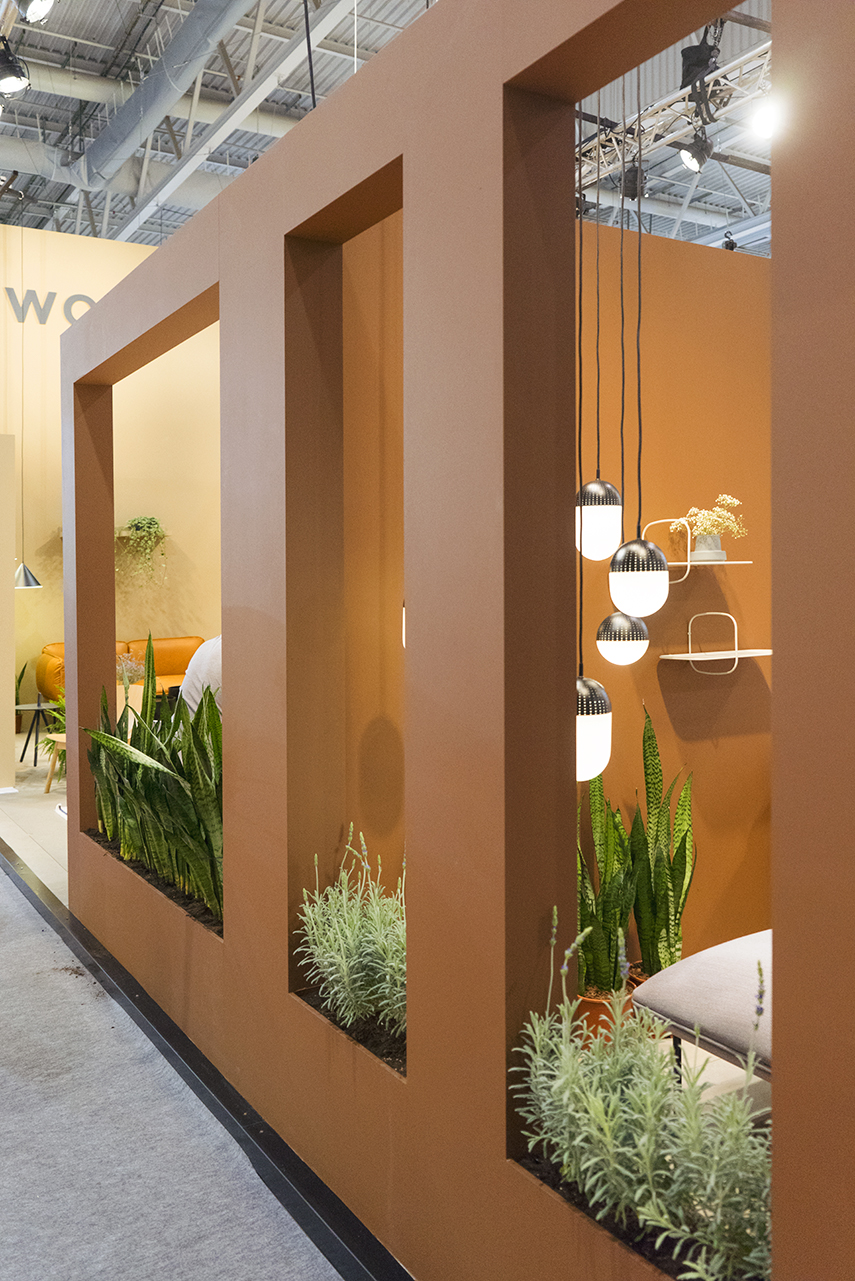 Wicker baskets and soft buckets can cover up simple plant pots, and these cachepots from Italian design brand Pijama do exactly that: they spice up simple planters and are made from neoprene and fabric. You do need to use a saucer, as the covers are not waterproof, but don't they look cool? They come in metallic rose gold and funky patterns: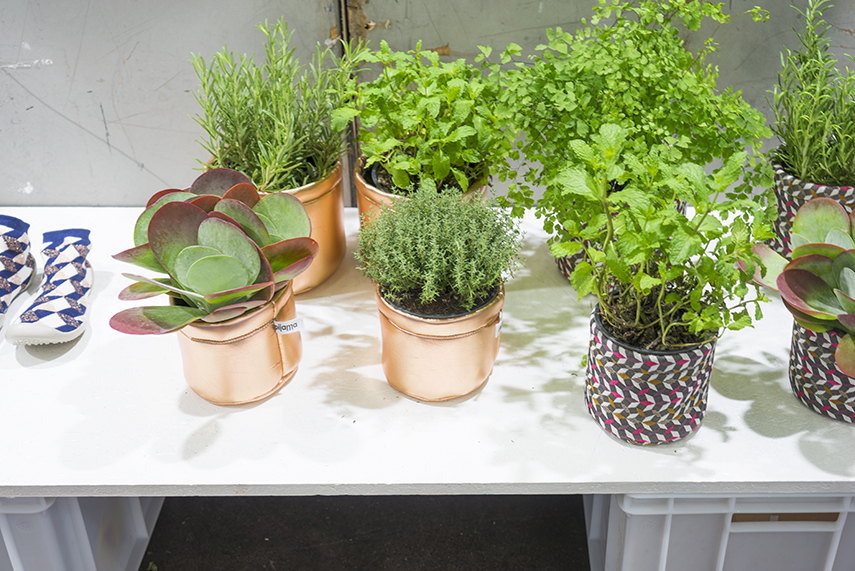 The Pijama cachepots also come in a new trendy terrazzo design: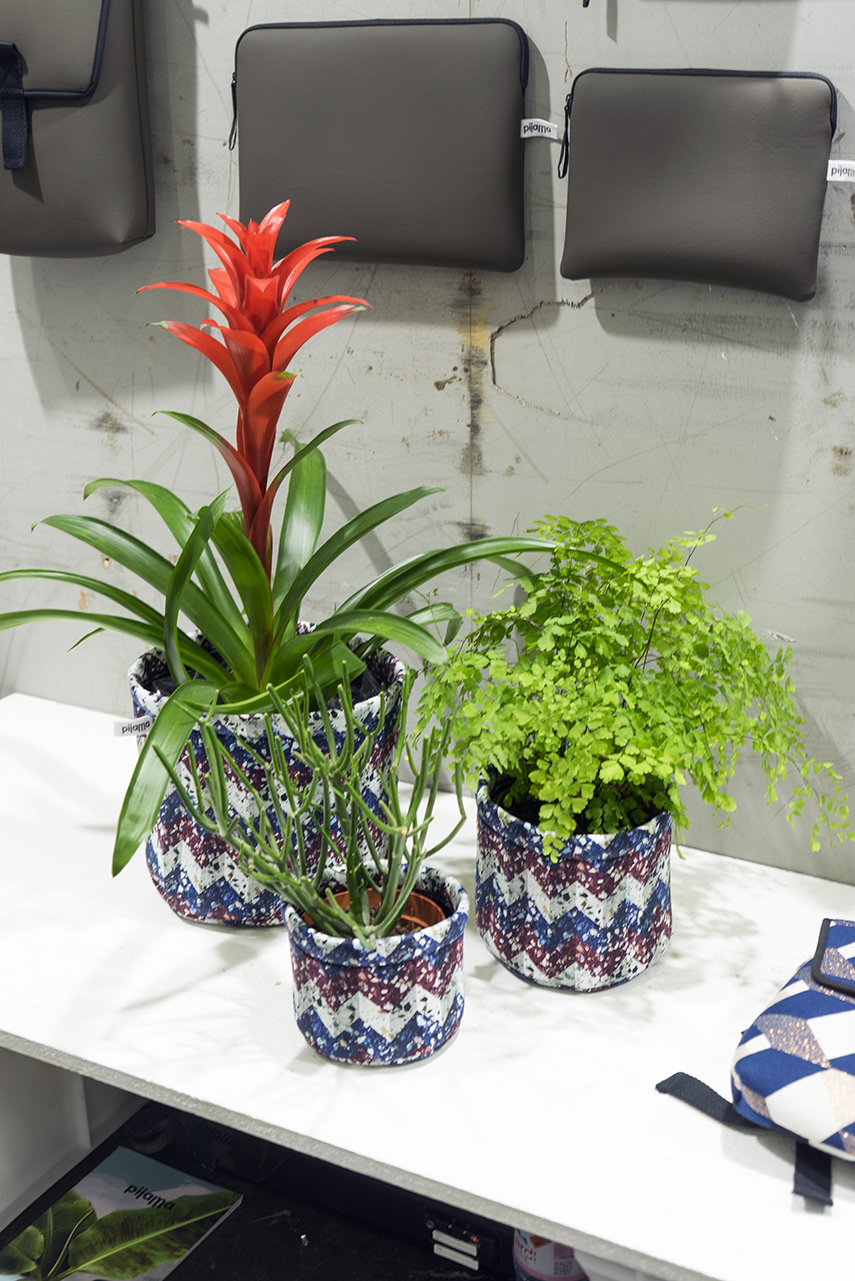 Hanging plants galore by Serax: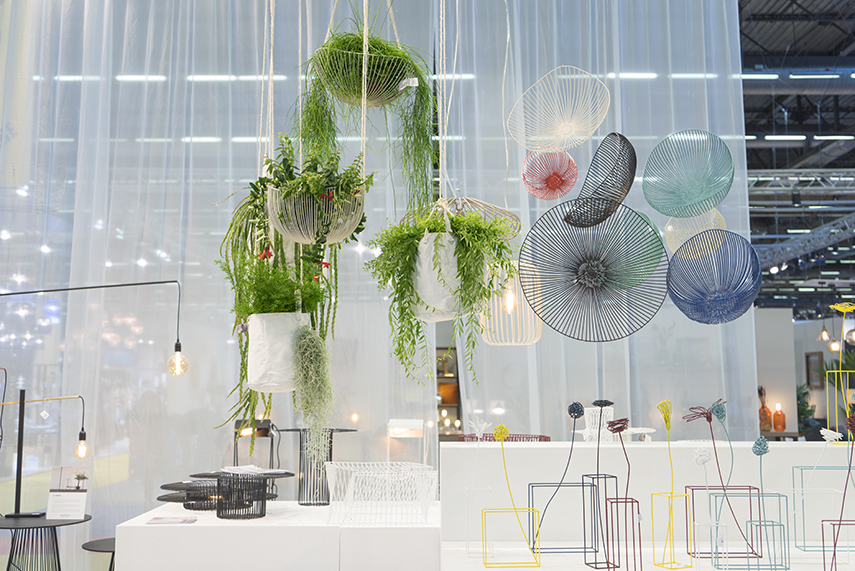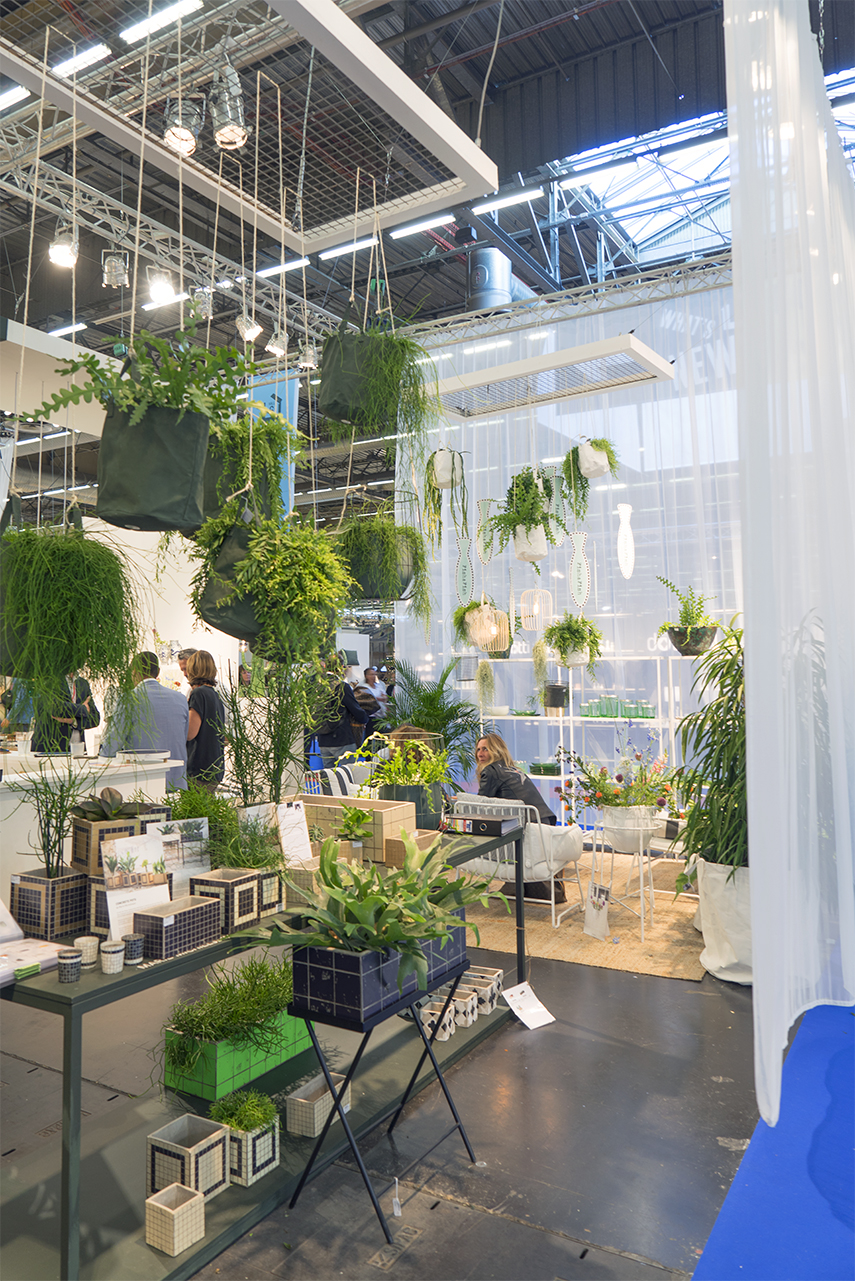 Light, soft and round plant pots in hand felted natural wool from Swedish brand Aveva Design that are treated with natural rubber on the inside to protect the wool. They also look really nice in a plant hanger!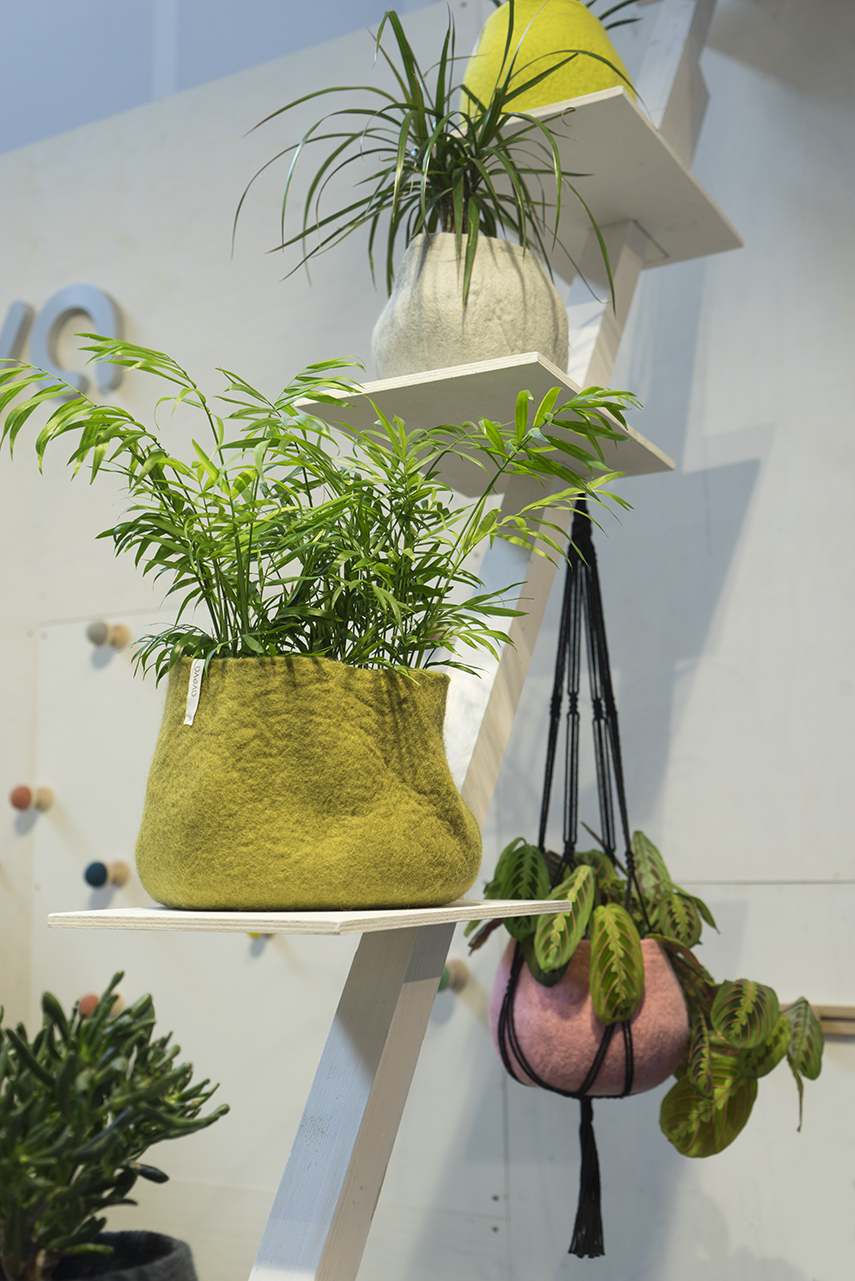 A green wall with a dozen of Philodendron cordatum plants in glass bowls at Bolia that compliments the dark blue Posea bench in velvet.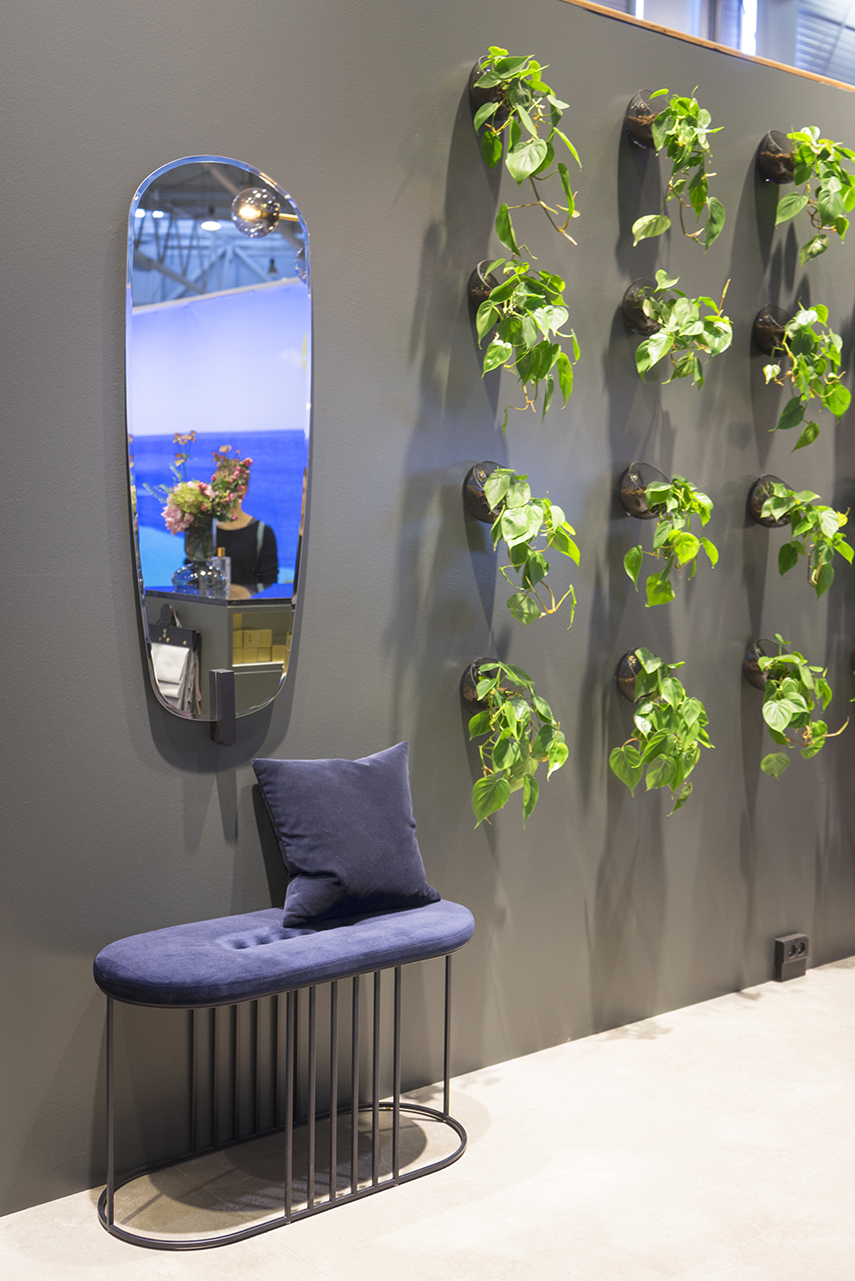 Mini succulents and a dinosaur in a cluster of Favourite Things pendant lamps from Eno Studio: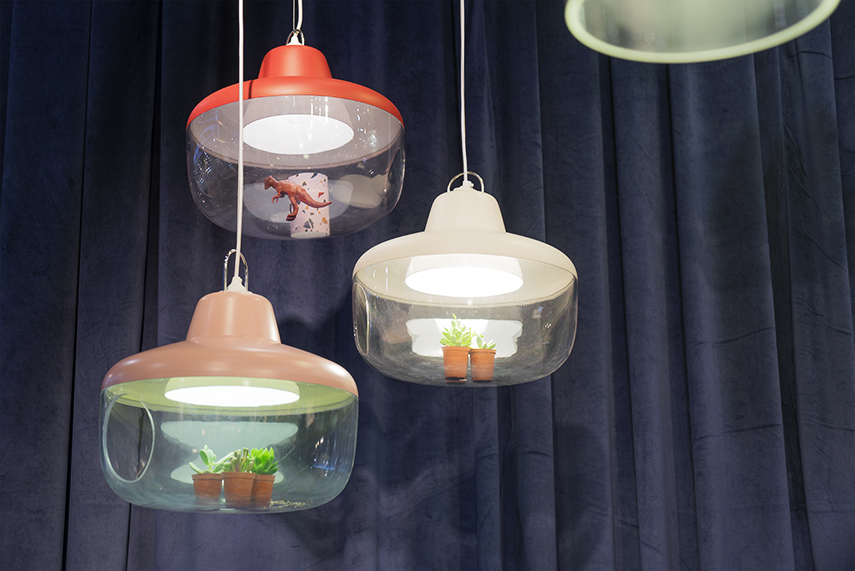 New woven bowls from recycled plastic on three sustainable cinnamon wooden feet, from Dutch brand Handedby: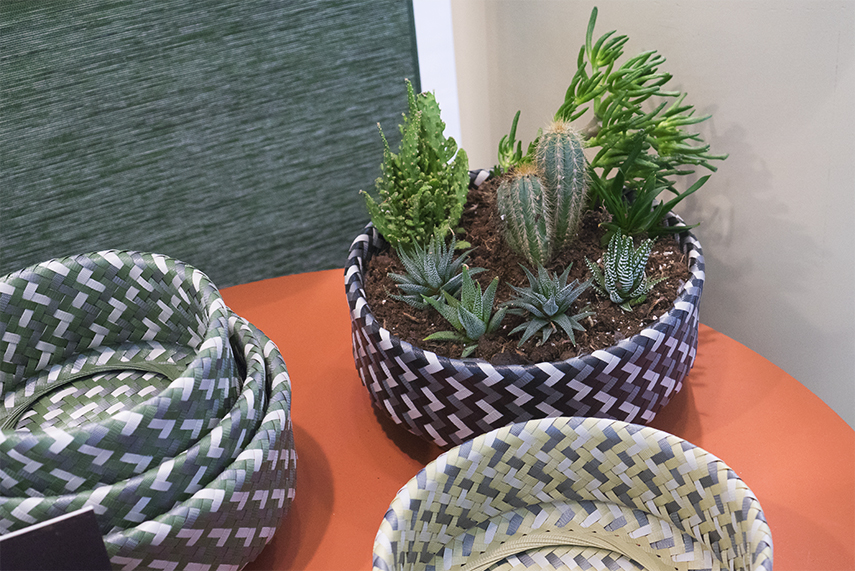 We've blogged about the Lucie Kaas GRO plant pots before (here!), as they are both stylish and practical. The plant pot is made of heavy ceramics in three different colourways: laurel oak, gun metal and red mahagony, and are placed on a mouth blown glass bowl in the same colour. The ceramic pot is unglazed at the bottom and has small holes which allow to soak up the water from the bowl and provide for the plant at all times. Clever!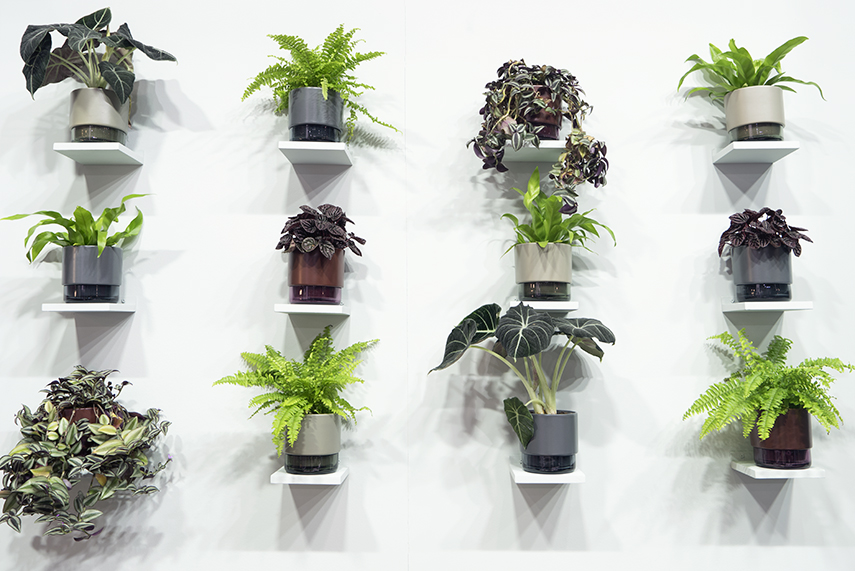 Maybe not the most stylish booth at Maison & Objet, but the setup of Dutch bedding brand Snurk made us laugh: a monkey bedding set screams for some tropical plants: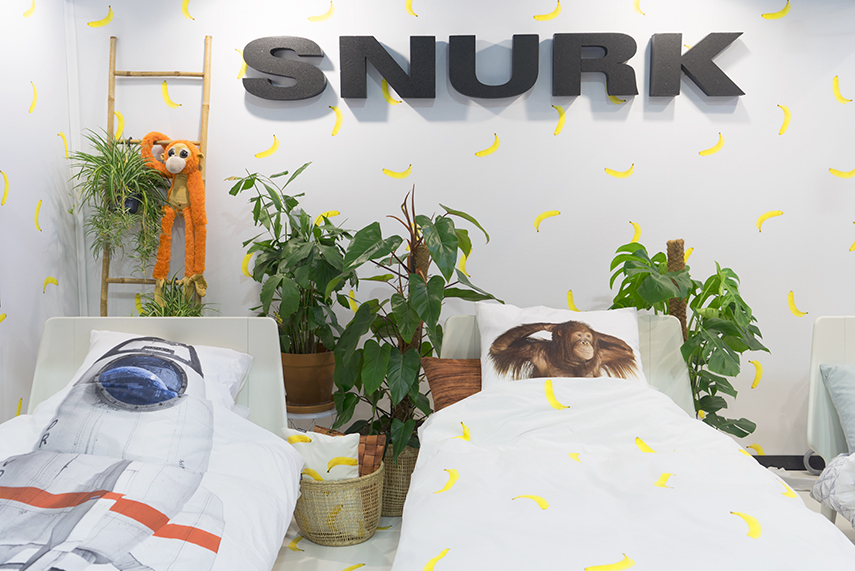 Our friends at Mama Petula worked at Maison & Objet while we prepared for our French #urbanjunglebook launch. They created a stunning wall of hanging plants in black macramé hangers, and also decorated the Milk Décoration café (with delicious food from Wild & The Moon!) with a large variety of plants: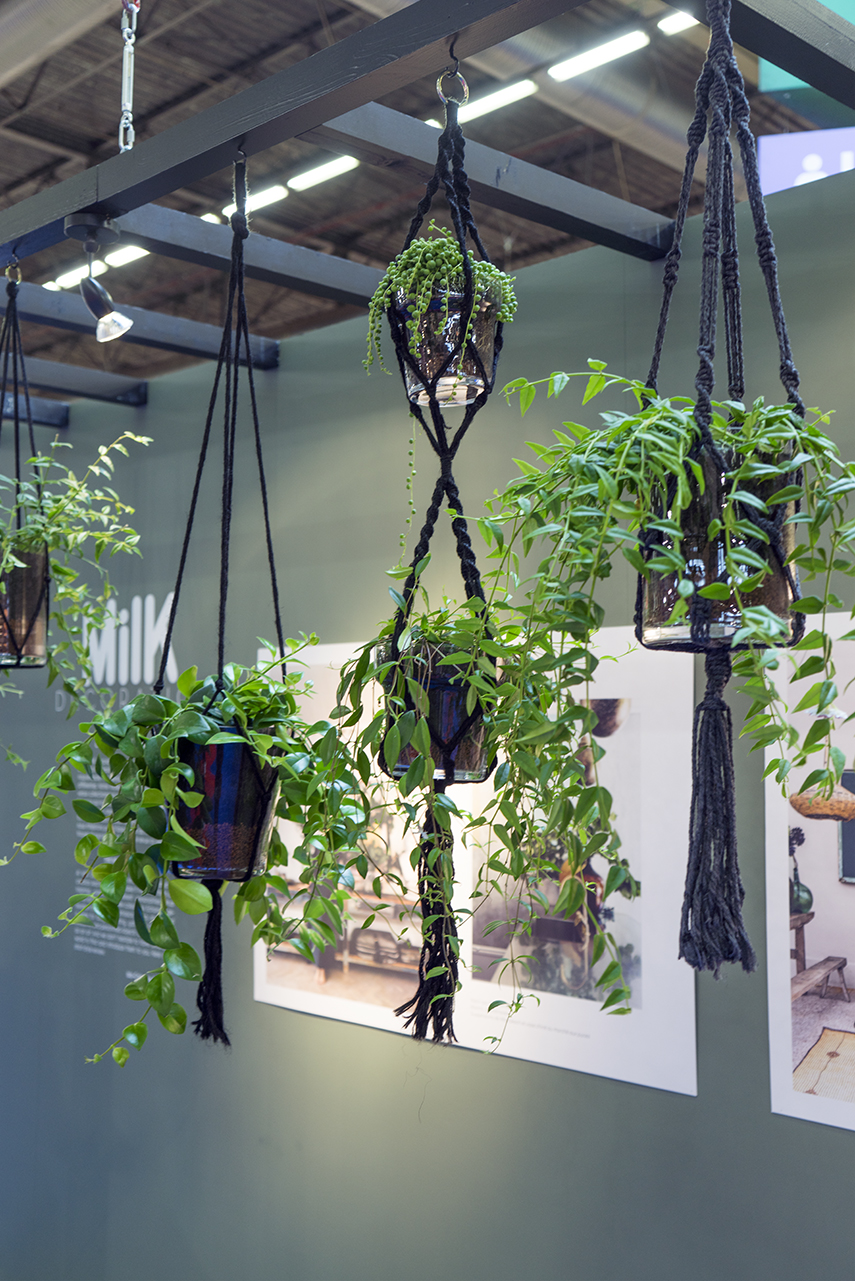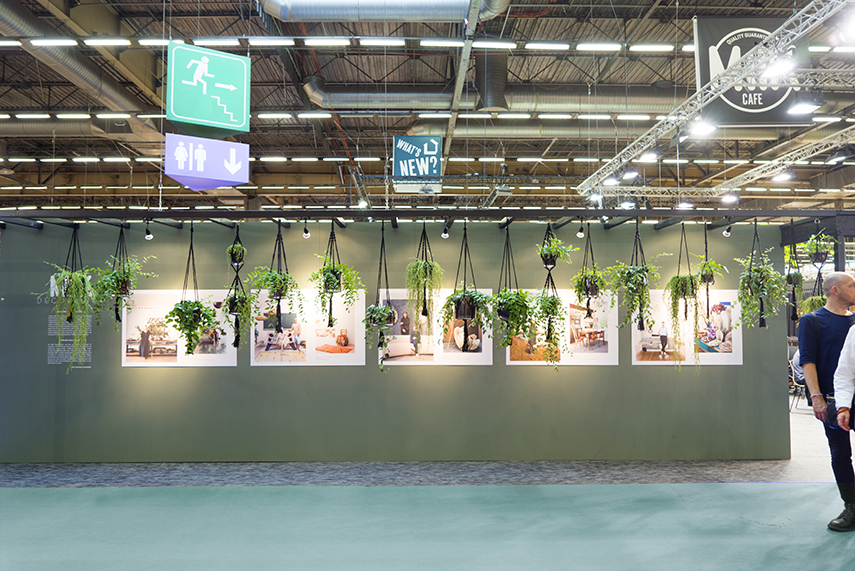 Danish design brand WOUD presented their contemporary collection with a sleek use of houseplants, like ivy, Sansevieria, Boston ferns: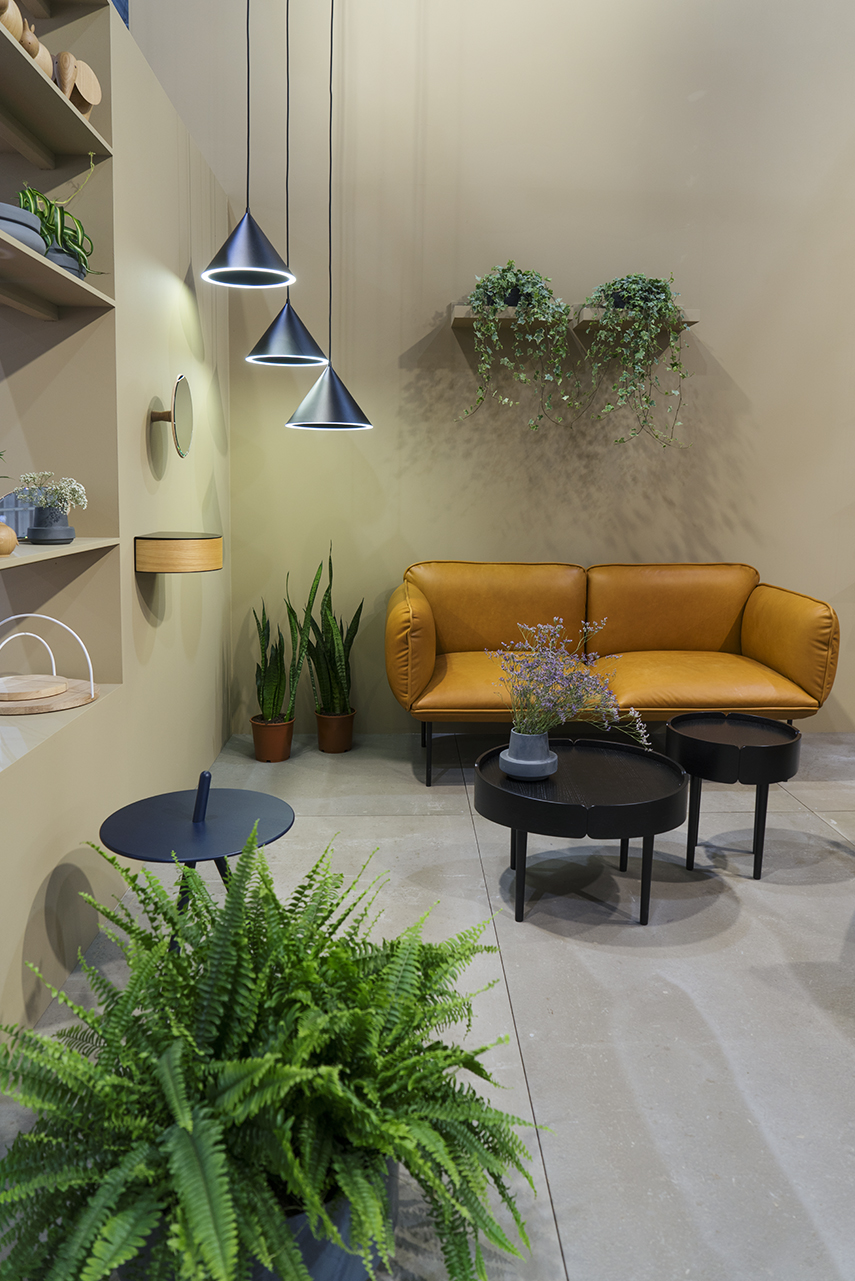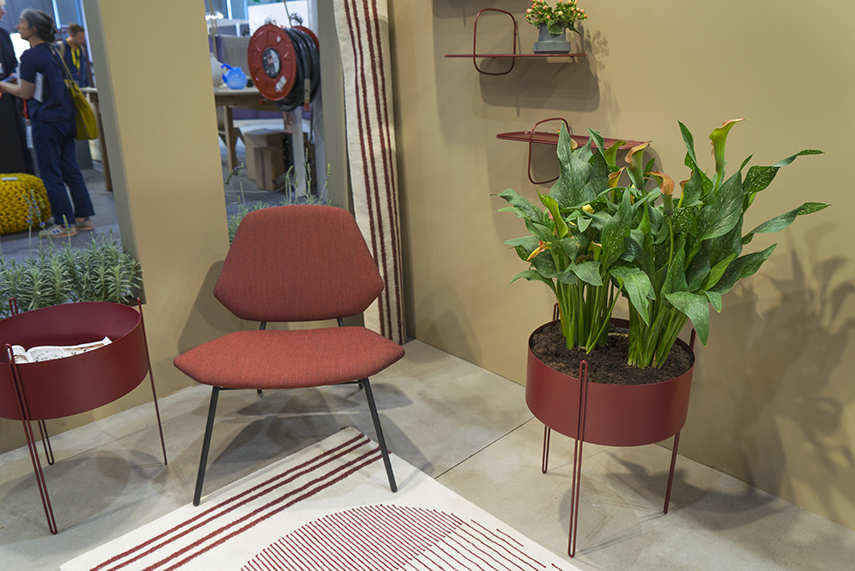 The composition of 3 plants in the booth of Fest Amsterdam compliments the bright pale pink and black of the contemporary designs: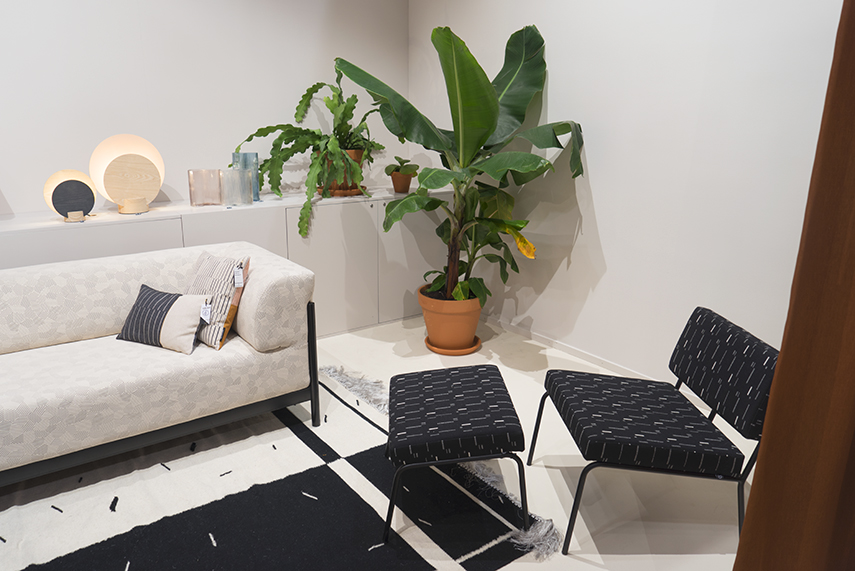 Three small and bigger Monstera deliciosa from Bolia give the flowery wallpaper an extra green vibe – plant-on-plant if you want so: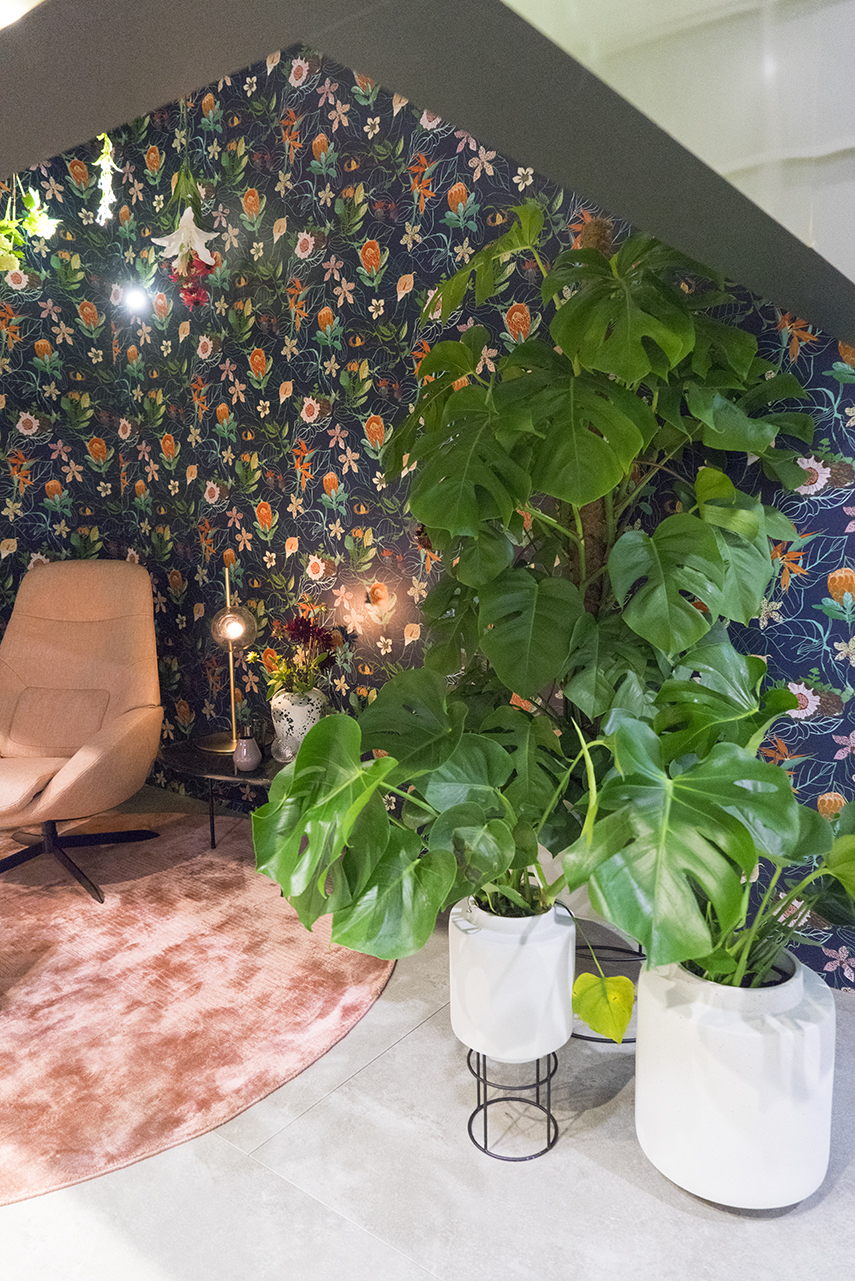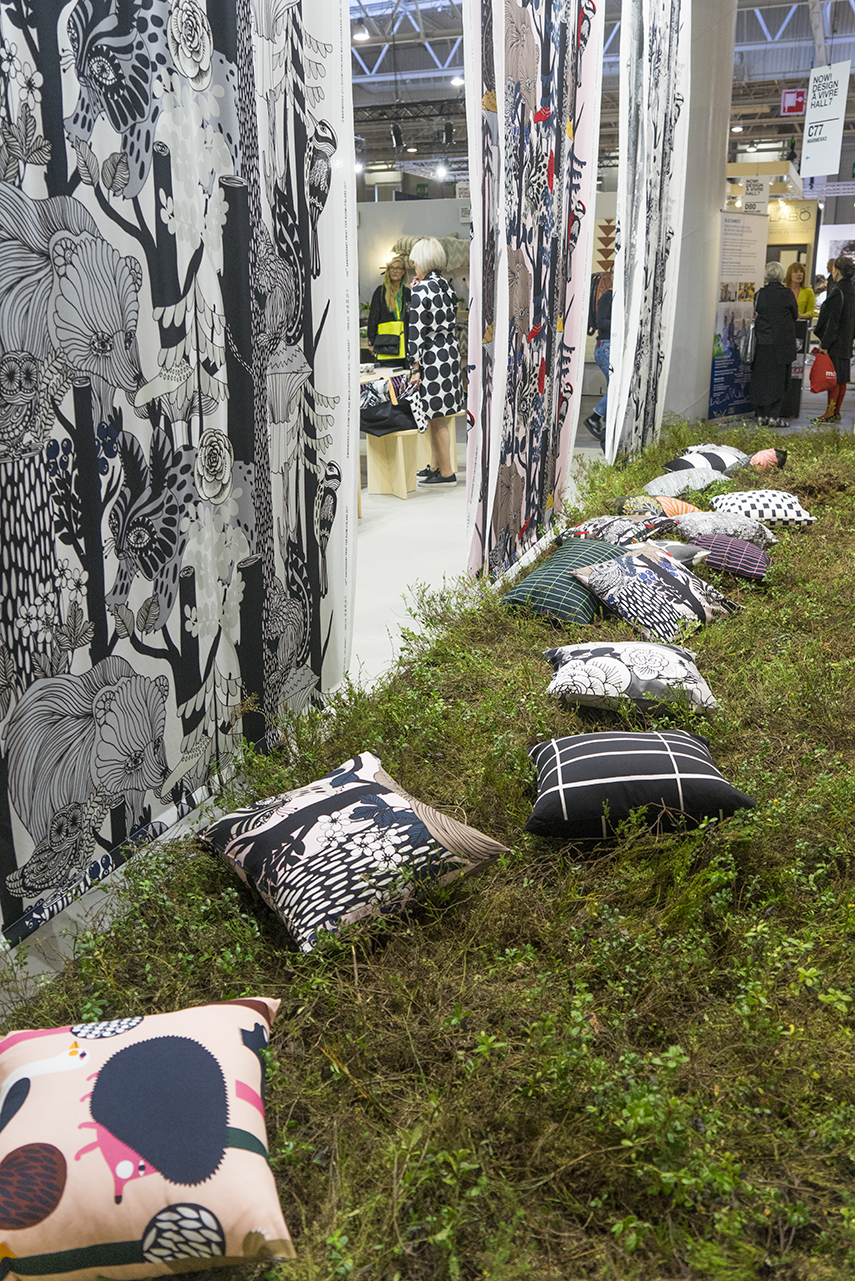 Patterns, cushions and a wild lawn to chill on, as seen at Marimekko:Not (yet) in our top eight of favourite plant stands, but we like these two cuties from Taiwanese brand Design Bite: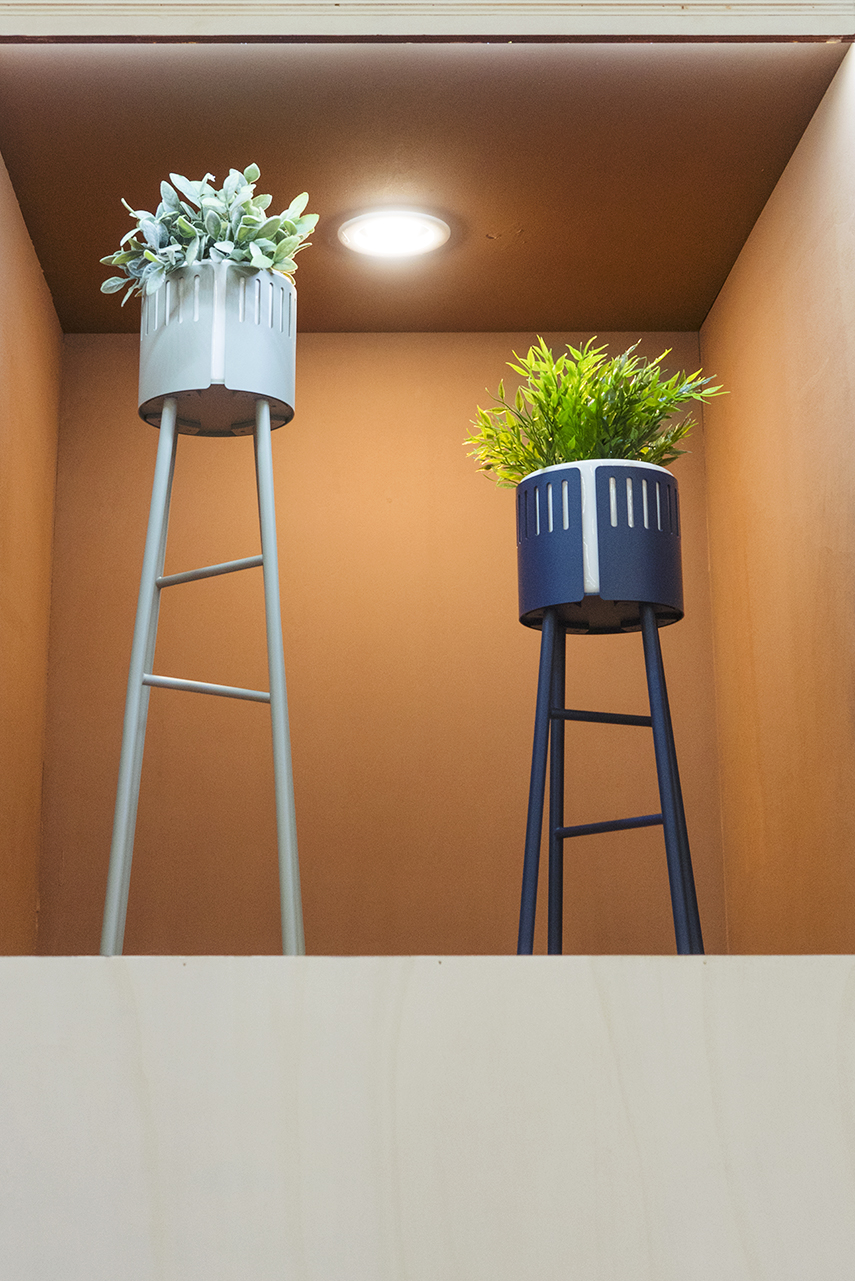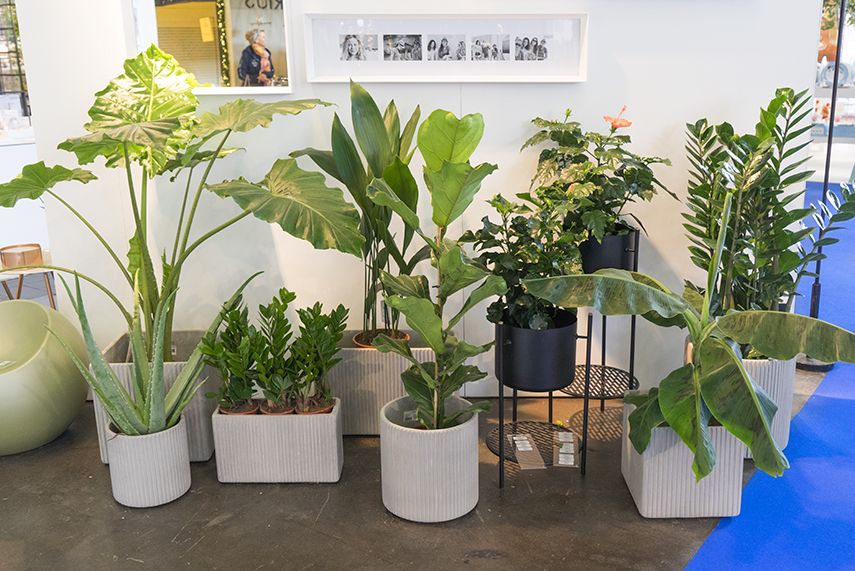 A lush #plantgang in big planters and on ENT plants stands at XL Boom (top image is also by XL Boom!):
We hope you enjoyed our green discoveries from the latest Maison & Objet show in Paris. What we enjoyed in particular is the fact that greens are still going strong – the plant trend is here to stay (but we all knew that, right?!).
Photography by Urban Jungle Bloggers