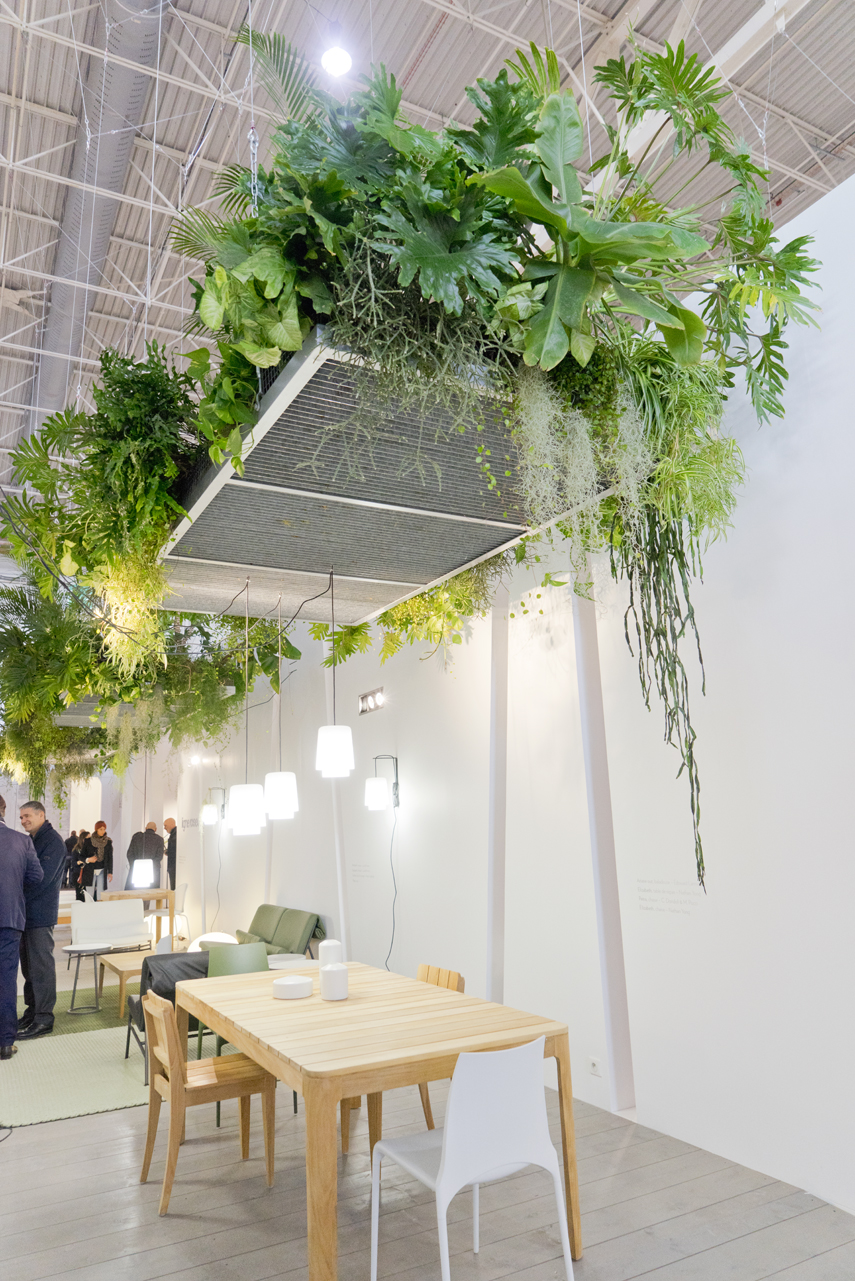 We are just back from the Maison & Objet design show in Paris and we were on the hunt for new plant trends for 2017. Exhausted but happy we brought back quite a few green design highlights from Paris. Let us start with one of our absolute highlights: The lush boot of French high-end furniture brand Cinna France. Unlike other high-end design labels, Cinna features very vibrant, contemporary and urban furniture. But it also featured a breath-taking hanging garden. Three hanging grids, each 2,000 kilos heavy, were abundantly planted with lush greens. Palms, ferns, philodendrons, Rhipsalis and other leafy plants invited the visitor to come and discover design under a green canopy. Honestly, wouldn't you like such a fantastic hanging garden if you had a big and spacious home? We'd be very happy to have one! But let's have a look at more green design and plant discoveries from Paris.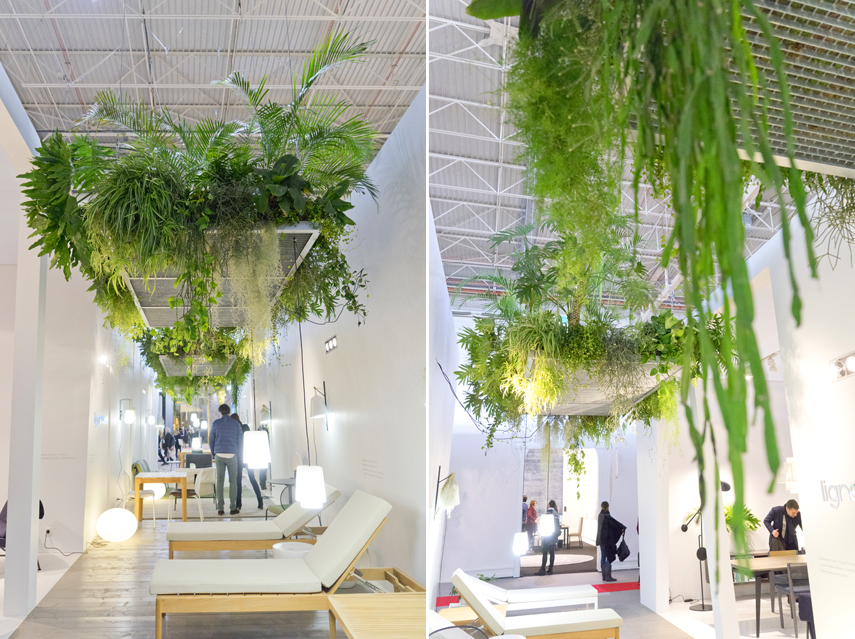 Spanish Moss airplants on a new wall-mounted lamp by Cinna France. Spanish Moss airplants and Rhipsalis in this open plant pot by Serax: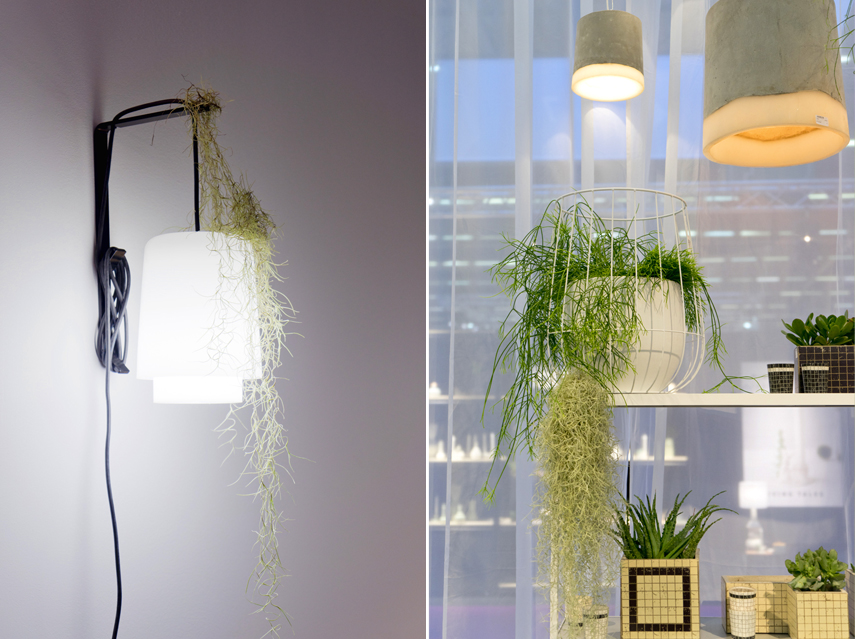 Not new (spotted also at last year's Maison & Objet): the outline plant frames (trellis) and terracotta pots by Eno Studio. Different shape, but also a beautiful graphic support for trailing plants: the LIPA plant trellis by Studio Macura: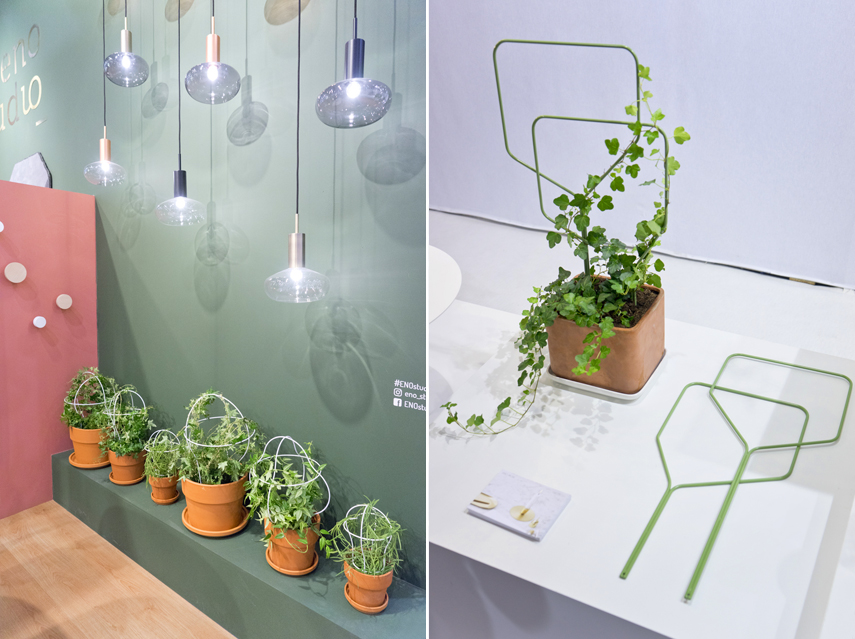 Hanging plants galore by Serax: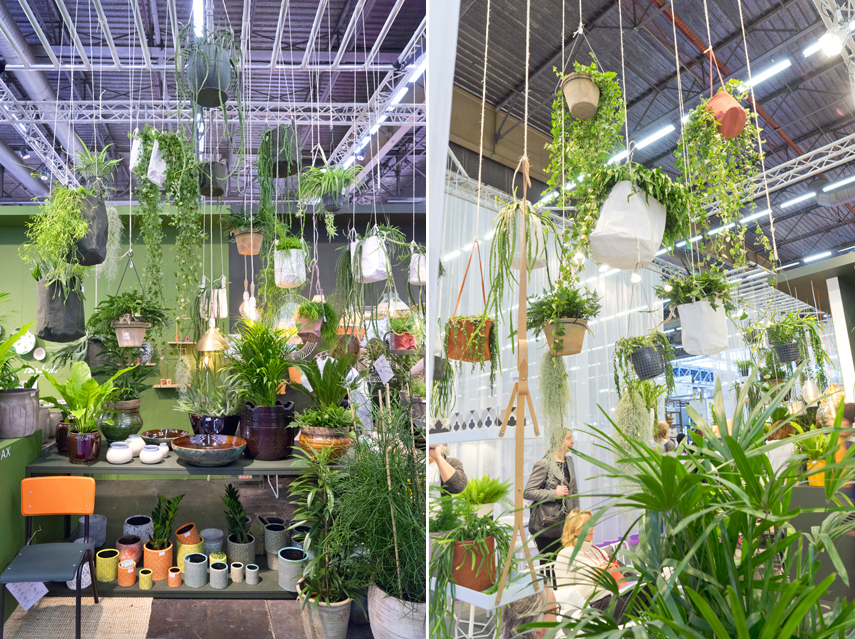 These flower pot pendants reminded us of the Blumenampel by Atelier Haußmann  that we saw in Cologne. But it's actually by XL Bloom. Right graphic plant hangers from Lott Lov from Germany: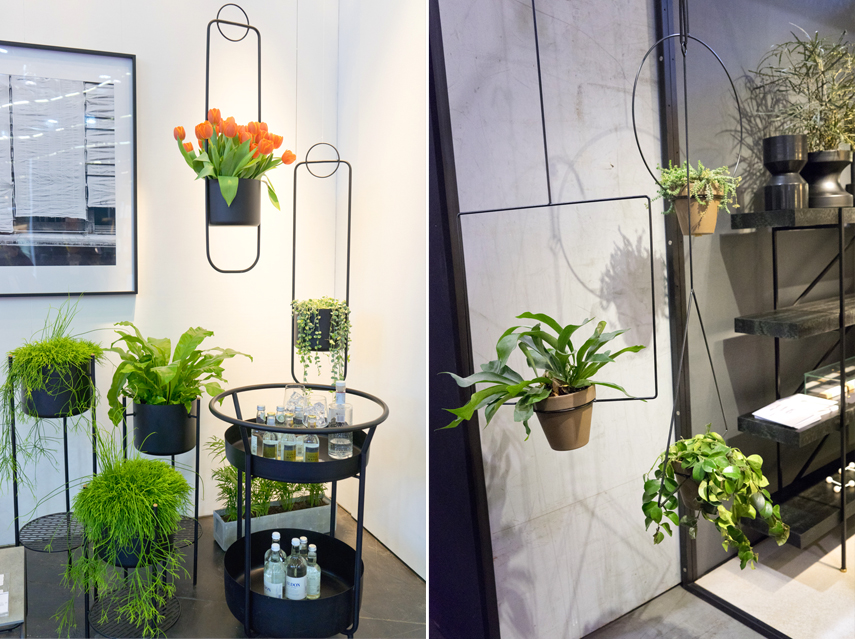 Artek used lush greens in their booth setup: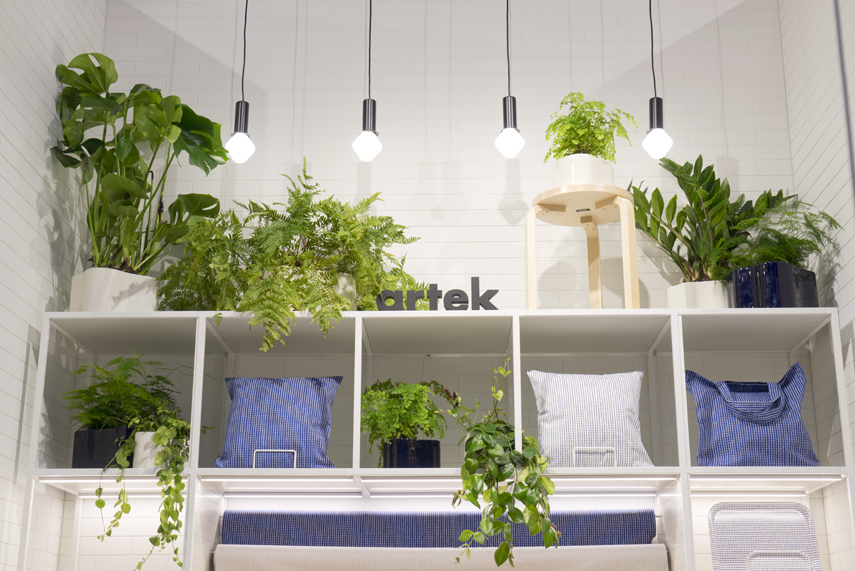 The brand new GRO plant pot by Lucie Kaas with a ceramic top with draining holes and a matching tray of mouth blown glass. They come in two sizes (small & medium) and three colours: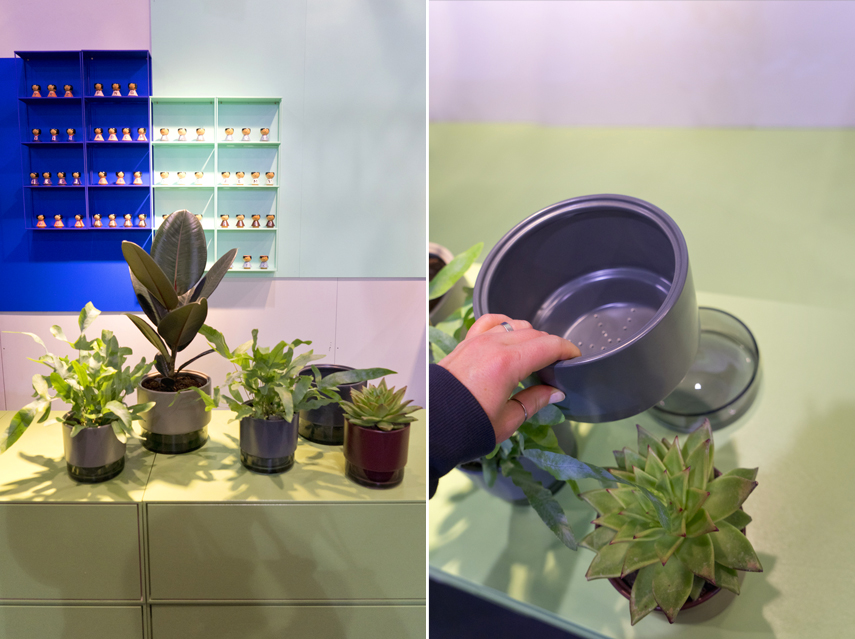 The Baenk bench by Danish design brand WOUD has a hole: perfect to keep umbrellas, or much better: a plant pot! On the right: the macramé plant hanger by Lott Lov from Germany: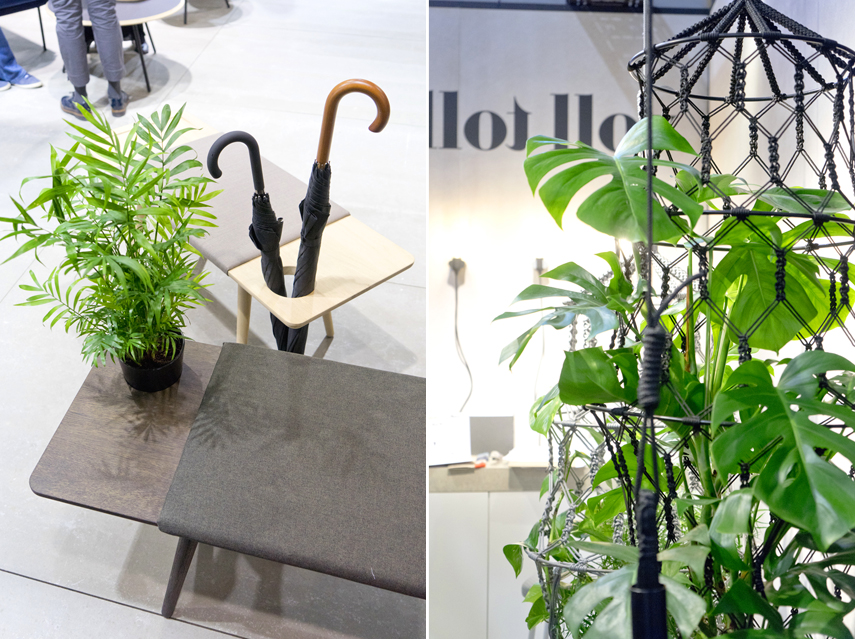 Left: Umbra Shift Deuce watering can and the Umbra Shift pots from the Pleated series designed by MSDS design. We love them! On the right: and epiphytic cactus and a Rhipsalis on top of a wooden crate, seen at Serax: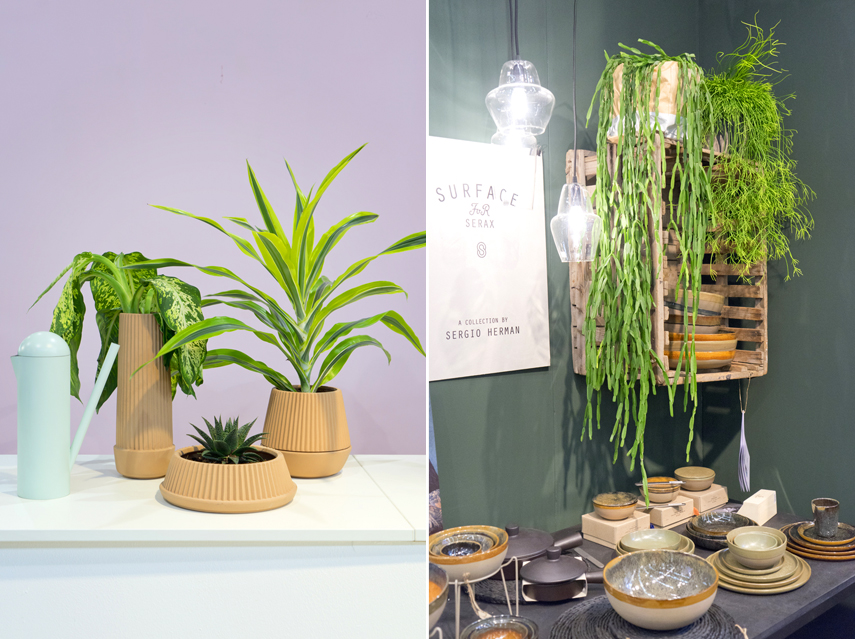 Sempre from Belgium created a jungle bar in the middle of one of the halls at Maison et Objet. Makes you want to hang out for hours and drink cocktails, right?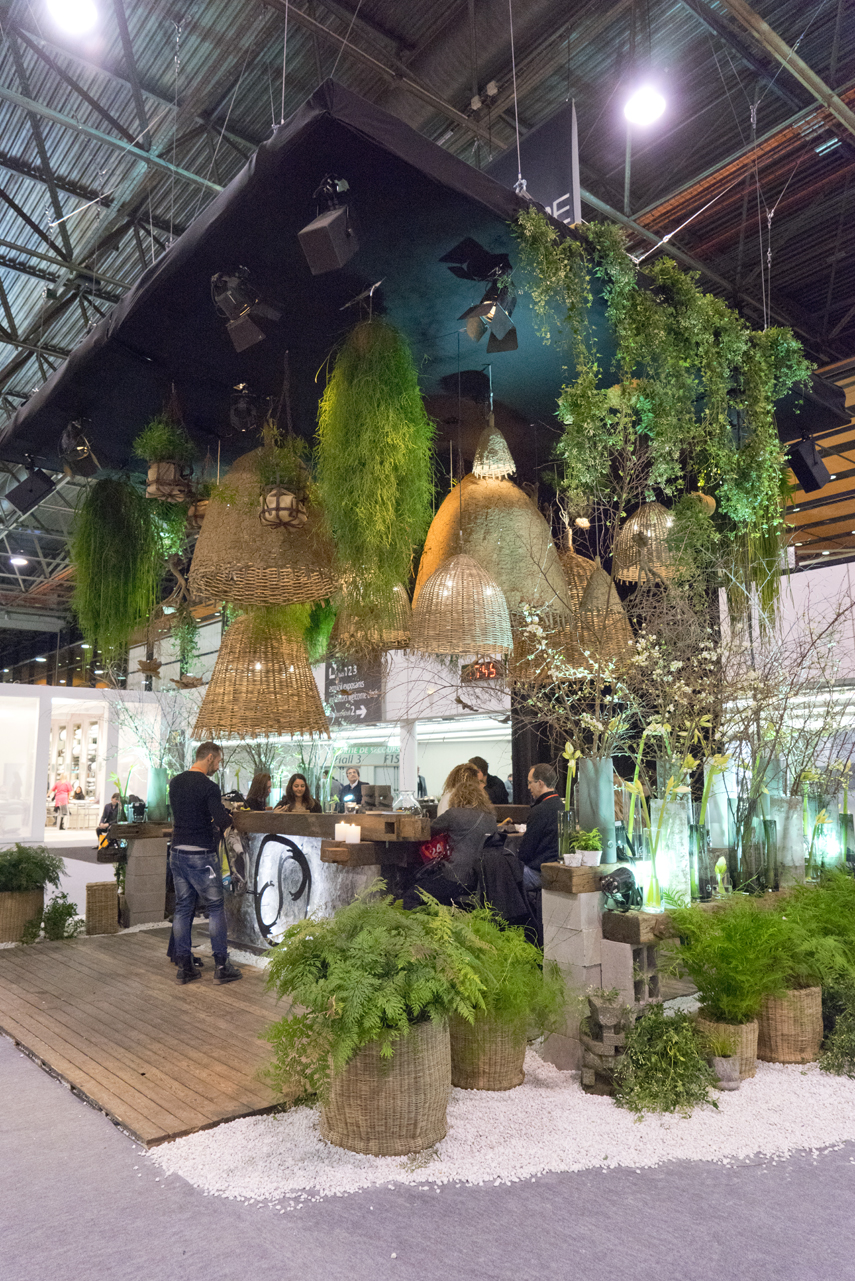 Pikaplant are hermetically sealed inside a humid biotope and continuously recycle the water and air inside. On the right: the classic Vitra miniatures enjoy Vitra's urban jungle: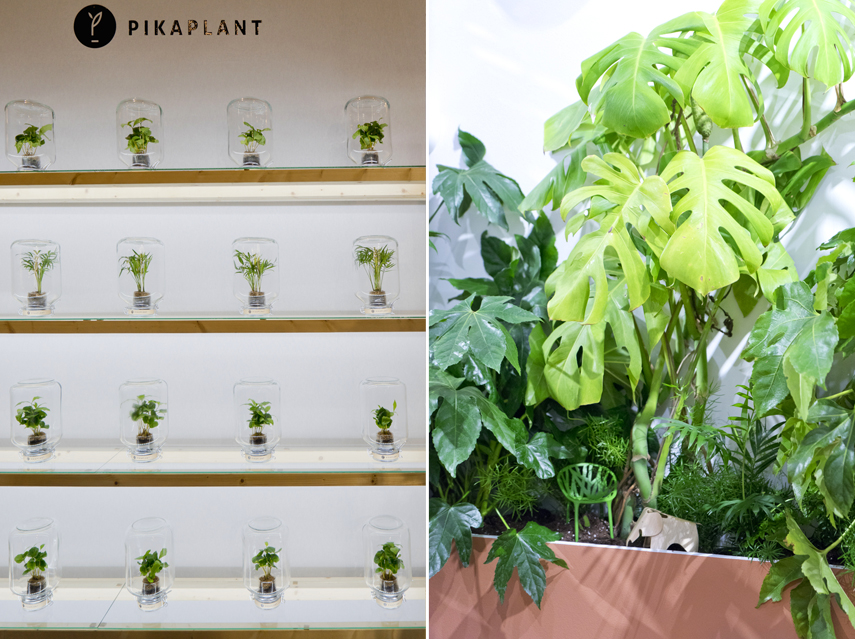 Papier Tigre showed a quick, fast and inexpensive idea to update your plastic plant pots: simply wrap a beautiful paper, like the new Papier Tigre wallpaper, around the pot and attach with some washi tape. There you have it: a fun and stylish plant pot: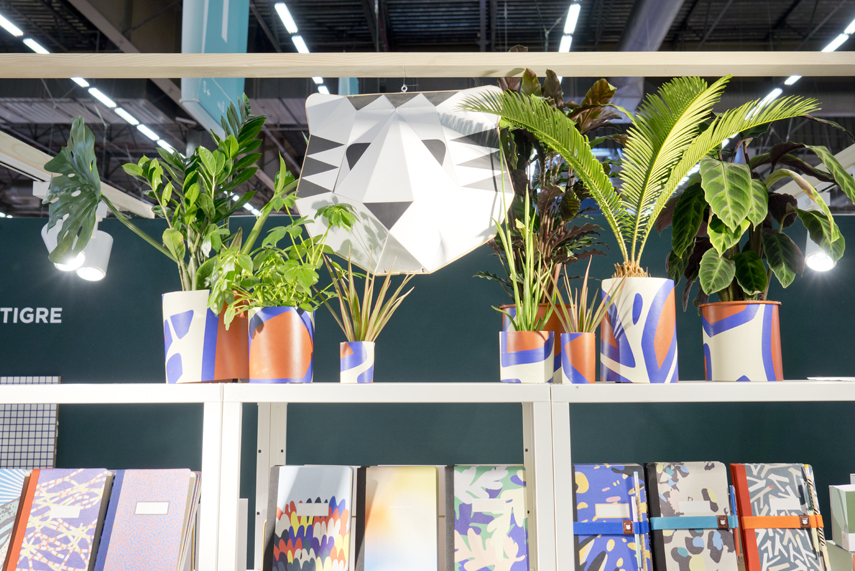 New plant pots in several sized by Danish design brand WOUD: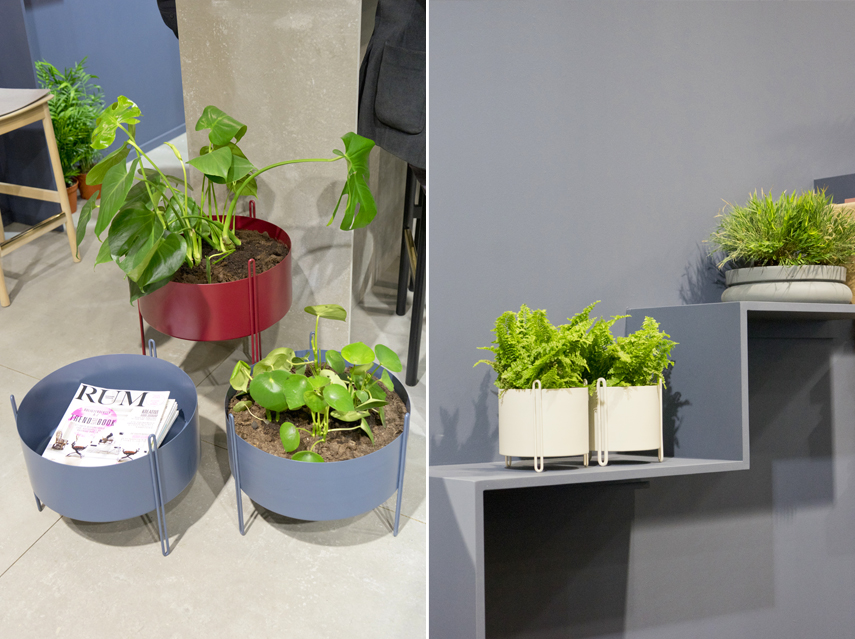 Plants and botanical frames by Lifestyle Home Collection: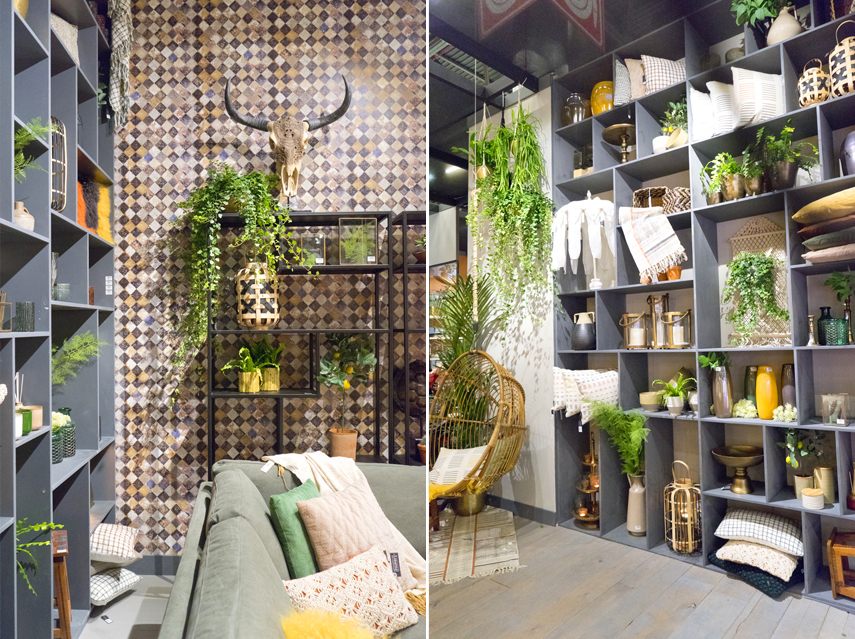 We hope you enjoyed our little green design round-up from this year's Maison & Objet show. More design discoveries can be found on Happy Interior Blog and JOELIX.com over the next days too.
Photography by Urban Jungle Bloggers