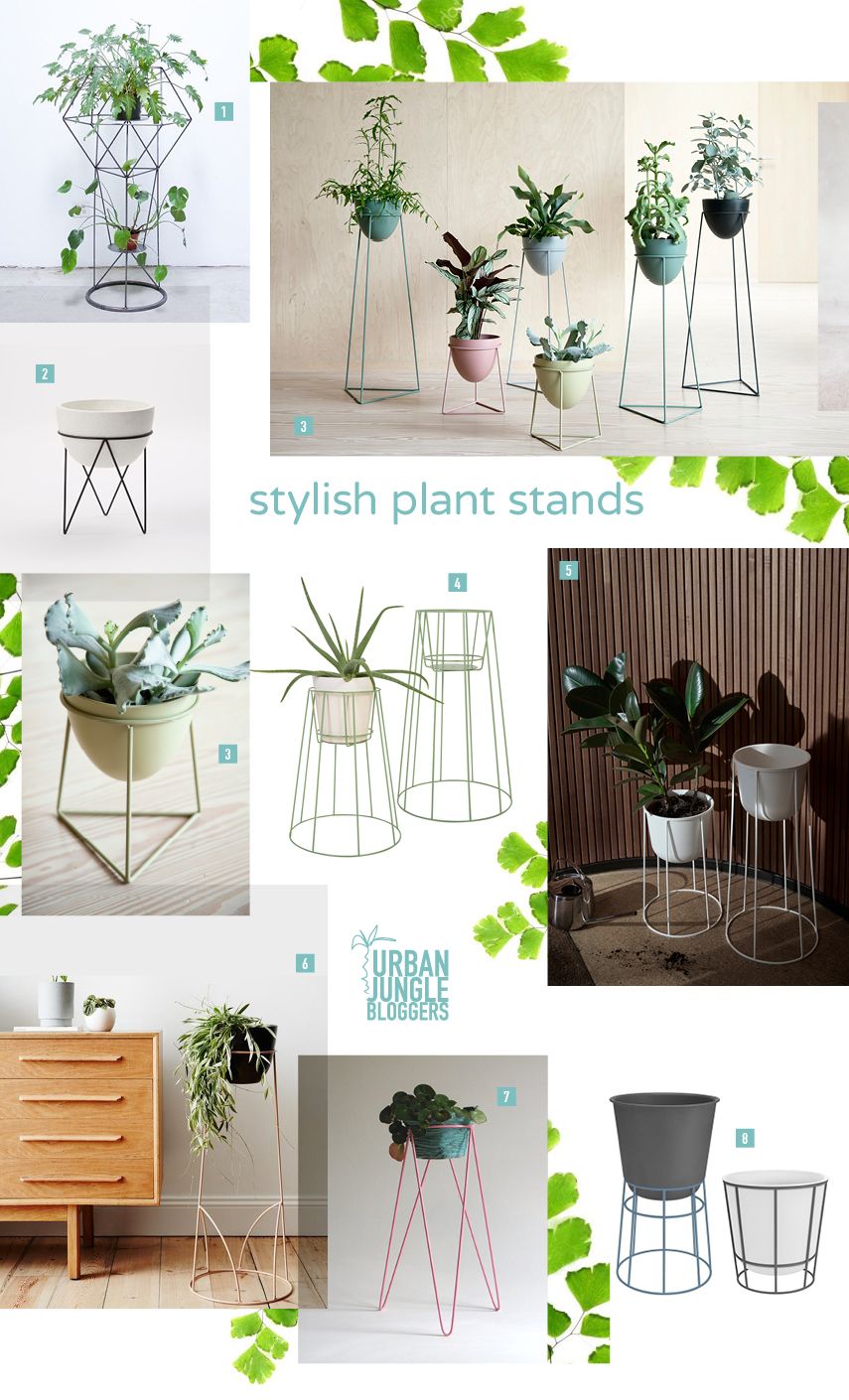 Let's be frank and clear: We all love our houseplants. No matter if it is a small one, a big one, a crooked one, an oblong one. They are all beautiful the way they are. Still with a few accessories we can always accentuate the plants' beauty and incorporate them seamlessly into our interior style. Plant stands are one way of playing with the plant's height and visual appearance. Ranging from DIY plant stands like in our Urban Jungle book over mid-century plant stands to contemporary options – the choice is all yours! We have curated 8 favorite plant stands (not to mention that we love the DIY plant stand from the Urban Jungle book). Here we roll:
1 – Plant Stand magician Eric Trine welded this rad stand!
2 – Iris planter and chevron stand by West Elm
3 – Plant stand by Søstrene Grene (available as of September 7th 2017)
4 – Cibele Plant Stand by OK design
5 – Wire Pot by Norm Architects for MENU
6 – Malia Plant Stand by Ivy Muse
7 – Triangle leg Metal Plant Stand by MrKitly
8 – b. for up plant pot and stand by Elho
This is not a sponsored post. We genuinely <3 the products above!