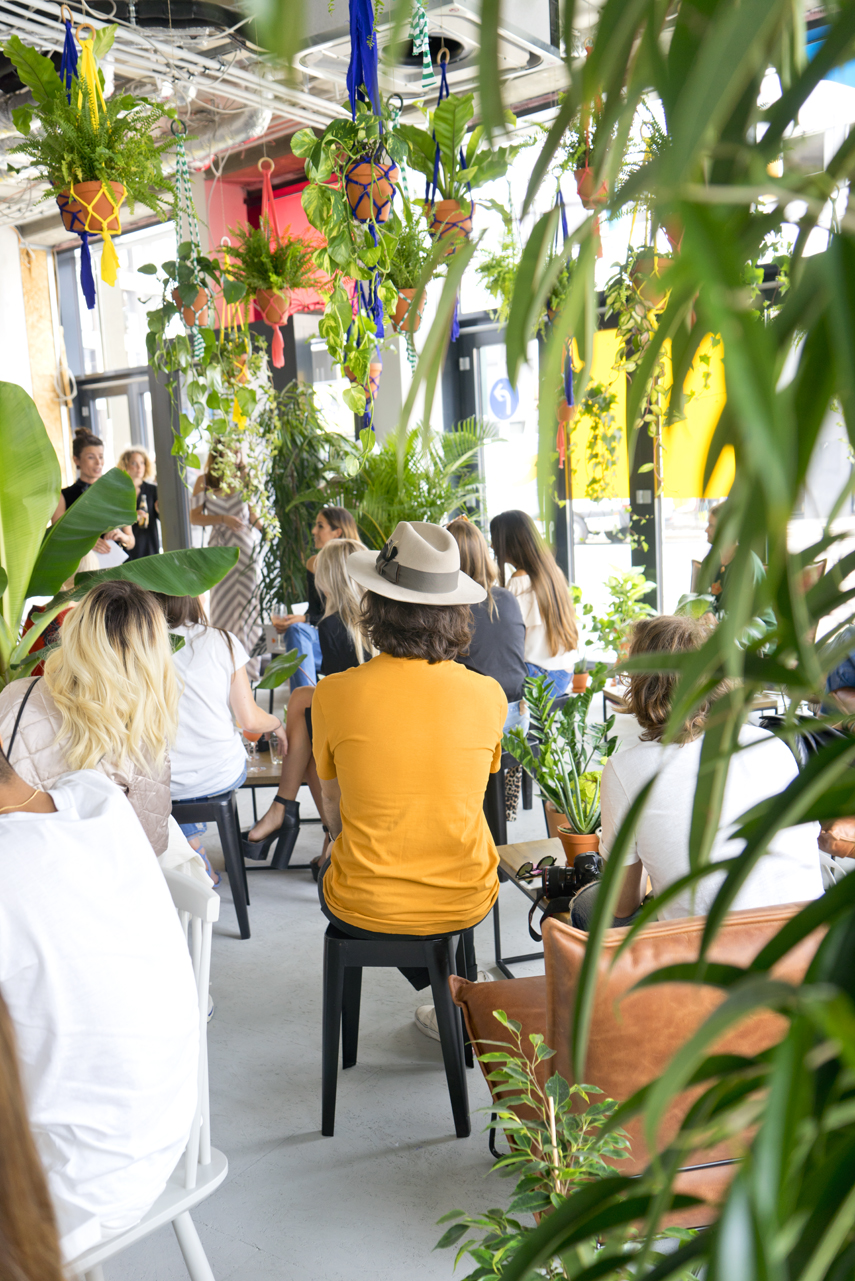 A week before we launched our Urban Jungle book in Munich, Berlin, Paris and Amsterdam, we worked on another exciting project: the styling of the Zalando Summer House in Berlin. Online fashion retailer Zalando, invited 30 fashion and lifestyle influencers to the German capital for the Bread & Butter Show, which after years of being a tradeshow for professionals-only is now open to everyone, and includes concerts, fashion shows and lots of good food. These thirty fashionistas and fashion-loving guys stayed in the brand new Amano Hotel and had access to their own private hangout in the soon-to-open Rose Garden café restaurant with a brunch room and a pop-up showroom by Zalando. Our task was to to transform this very raw and urban space into a lush jungle. No biggie!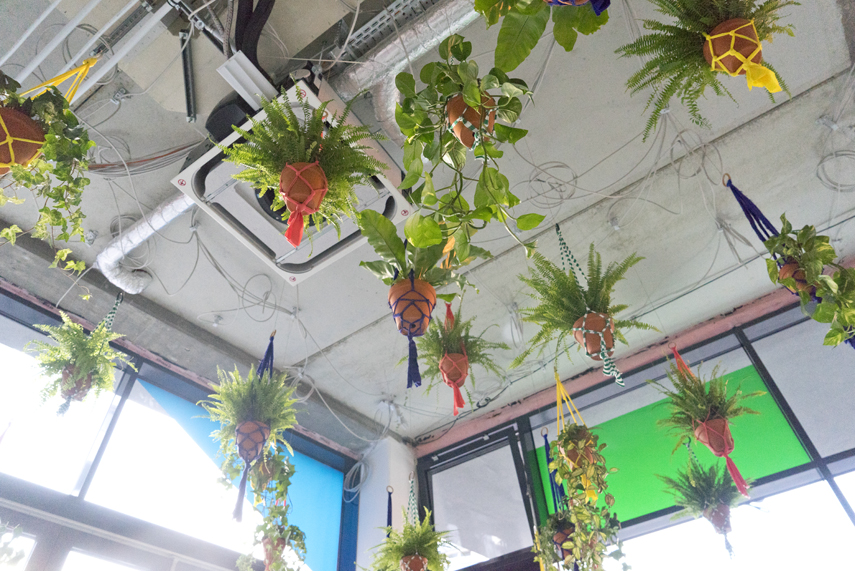 The entire Zalando Summer House identity was all about color-blocking with lots of yellow, blue and green. We opted for easy DIY plant hangers made from fabric yarn that we hung from the ceiling for an instant jungle vibe. The DIY instructions of these hangers can be found in our Urban Jungle book; one T-shirt is enough to create at least one plant hanger.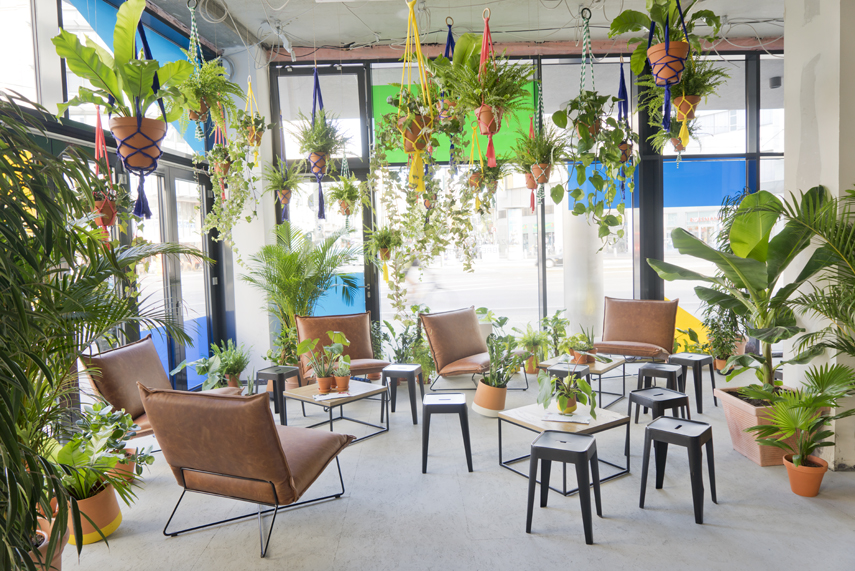 When looking for beautiful plant pots for the project, we immediately thought of the fun tumbling pots by Living Things, called voltasol. These are handmade terracotta pots from Spain and have a semi-conical base that avoids the static nature of conventional pots. The Voltasol pots are playful and "tumble" and come with different colored rims, that fitted right in: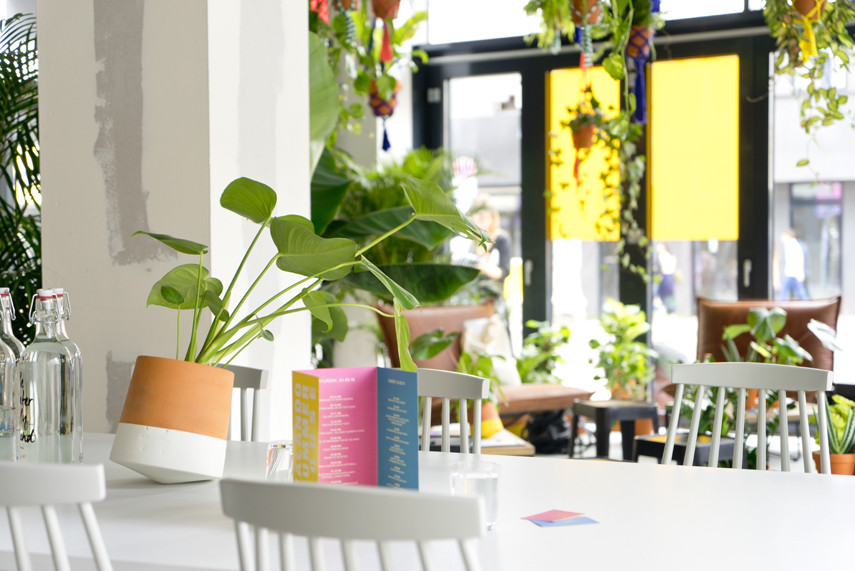 The Rose Garden proposed a menu of fresh and healthy food and delicious Rose Garden cocktails. It tasted great and looked even better!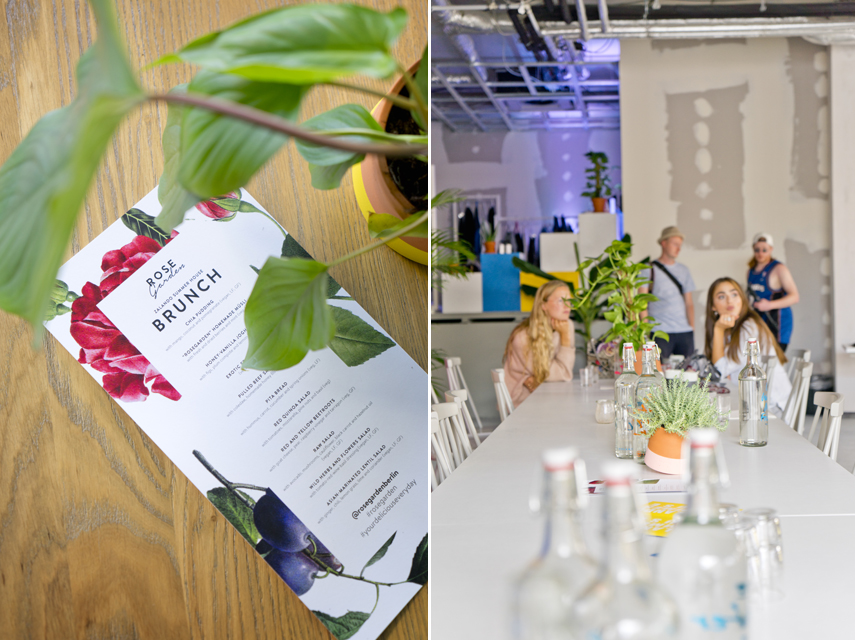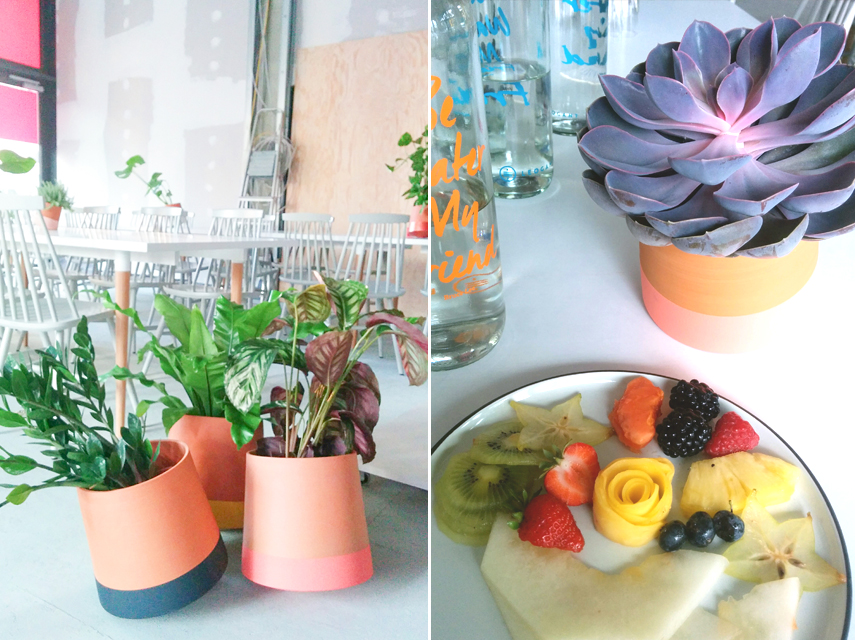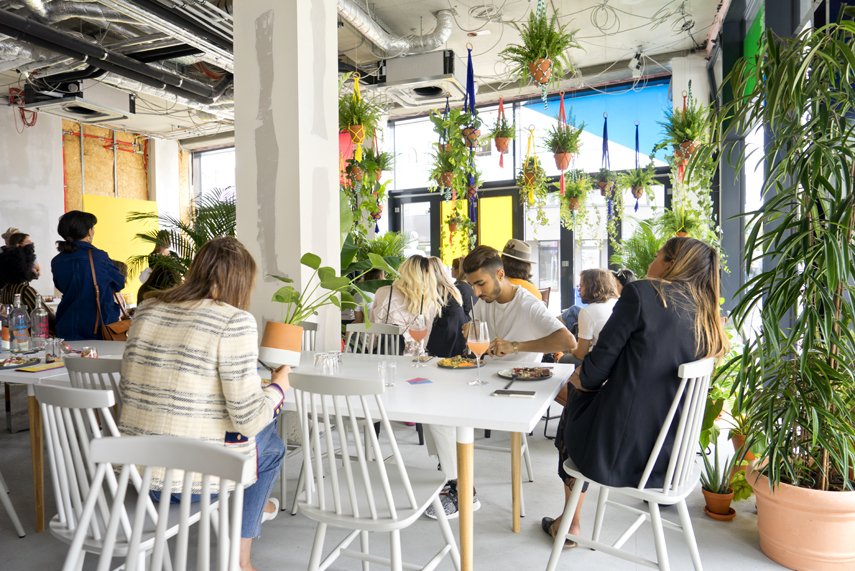 We ordered over 300 plants to create a lush urban jungle feeling and choose different kinds of ferns, ivy, palms, Monstera deliciosa, Zamioculcas, aloe plants, succulents, banana trees and ficus trees. A pretty cosy hangout, don't you think: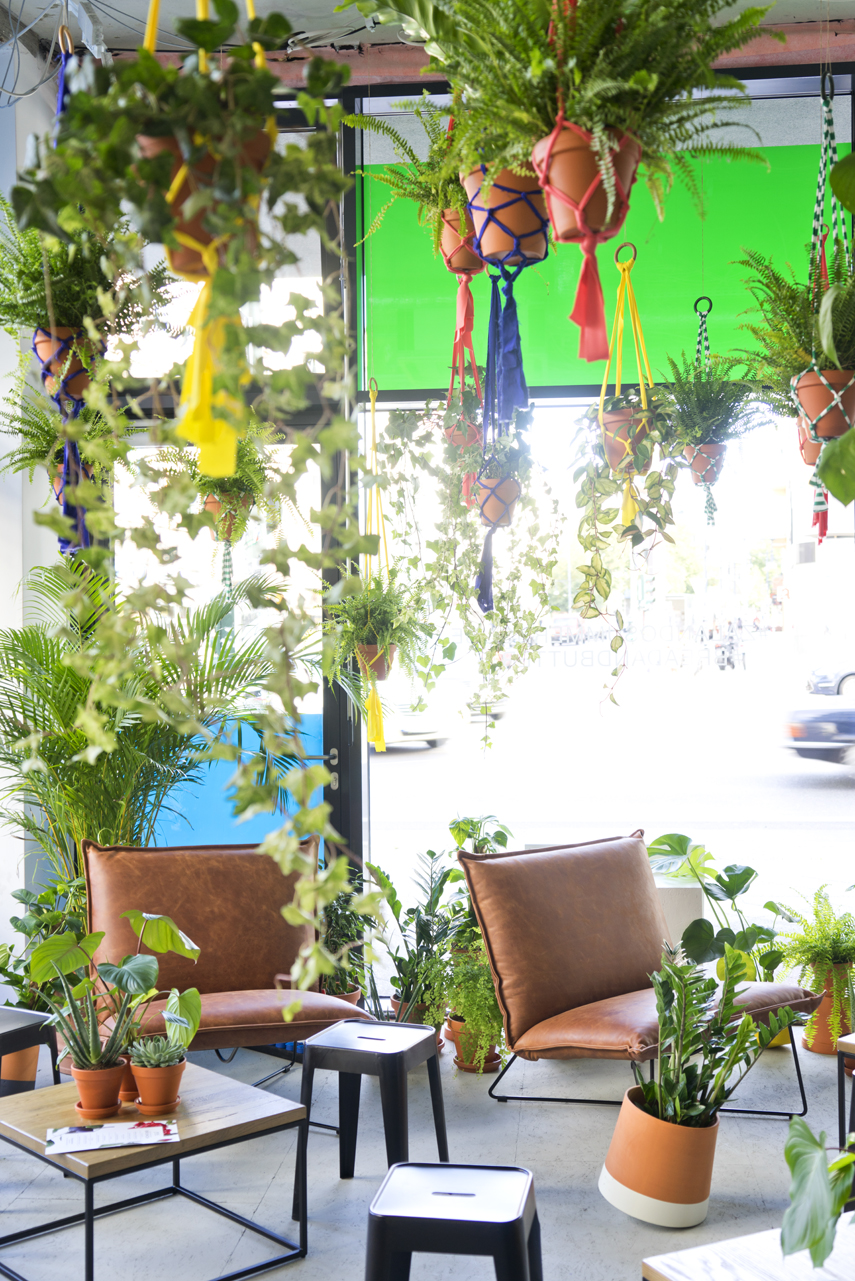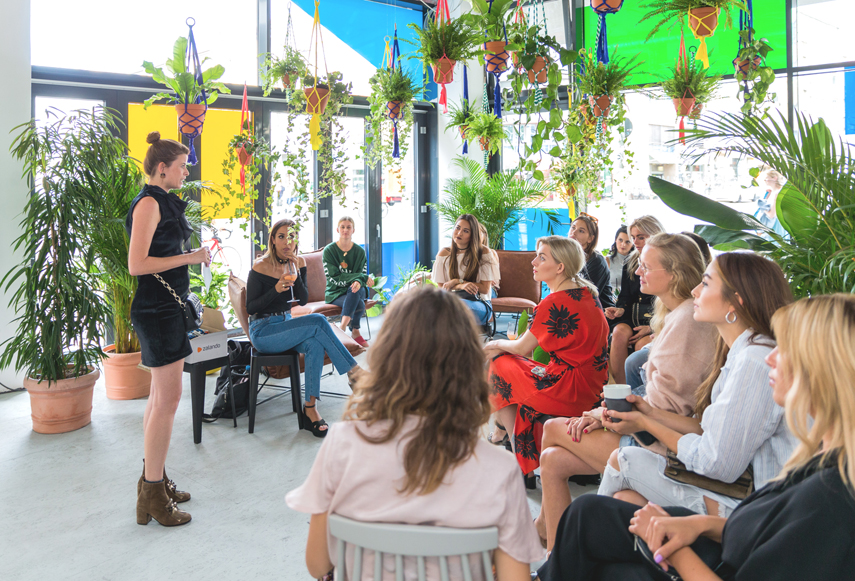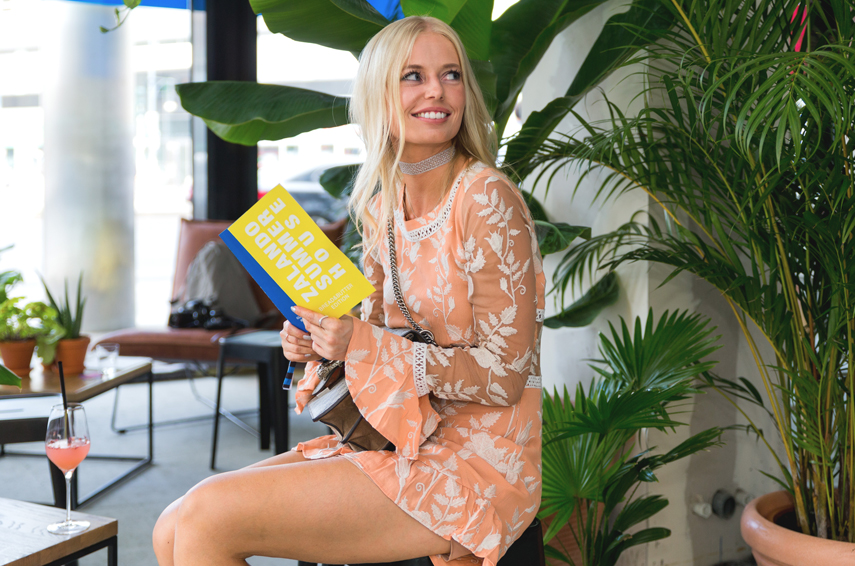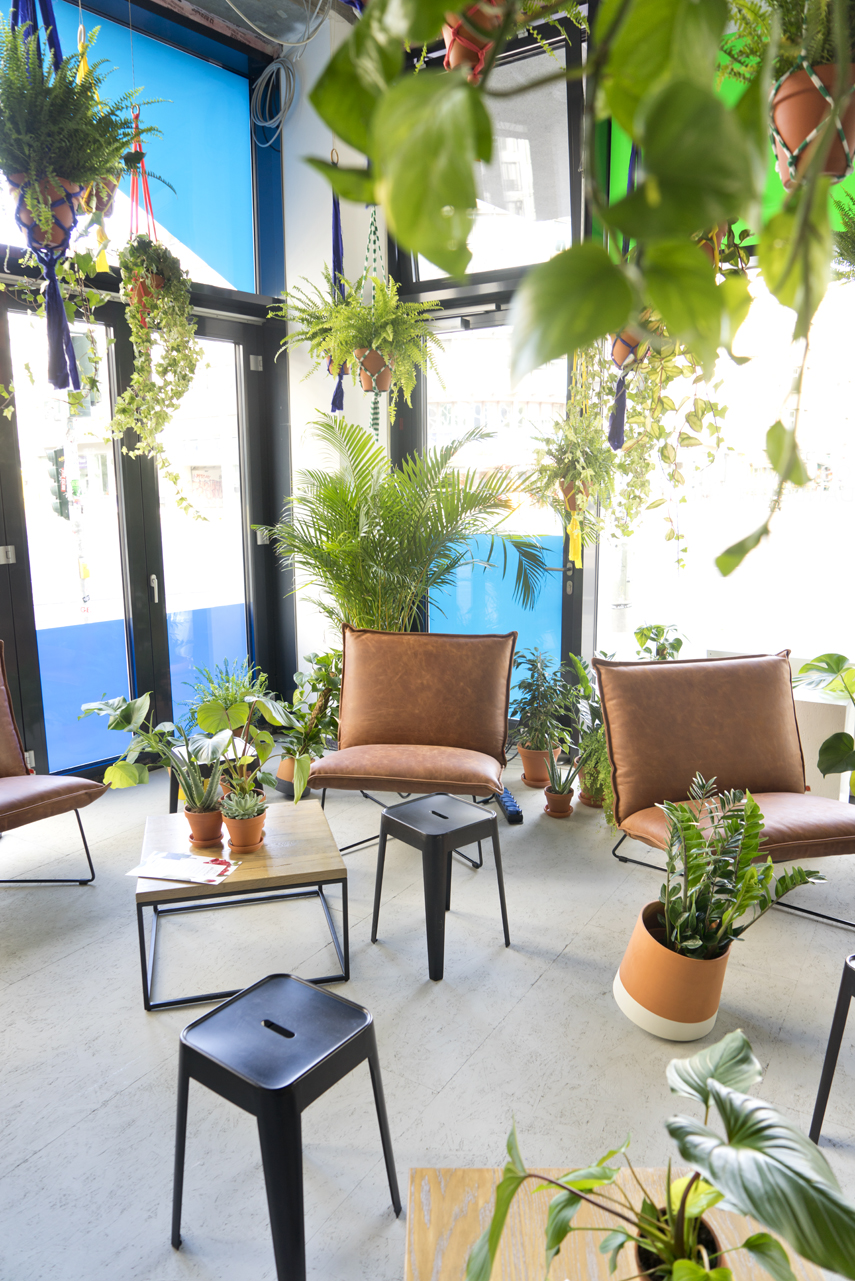 We not only decorated the lounge area, we also added mini urban jungles to the 30 hotel rooms at Amano Hotel. Each hotel room was fully personalized with name-pillows, frames, outfits, goodies and a cute Voltasol mini pot to take home.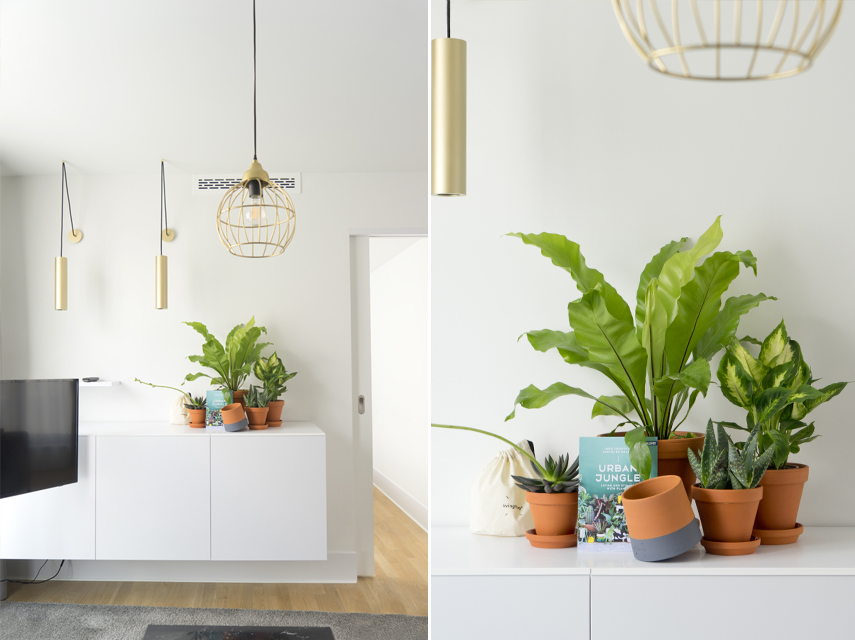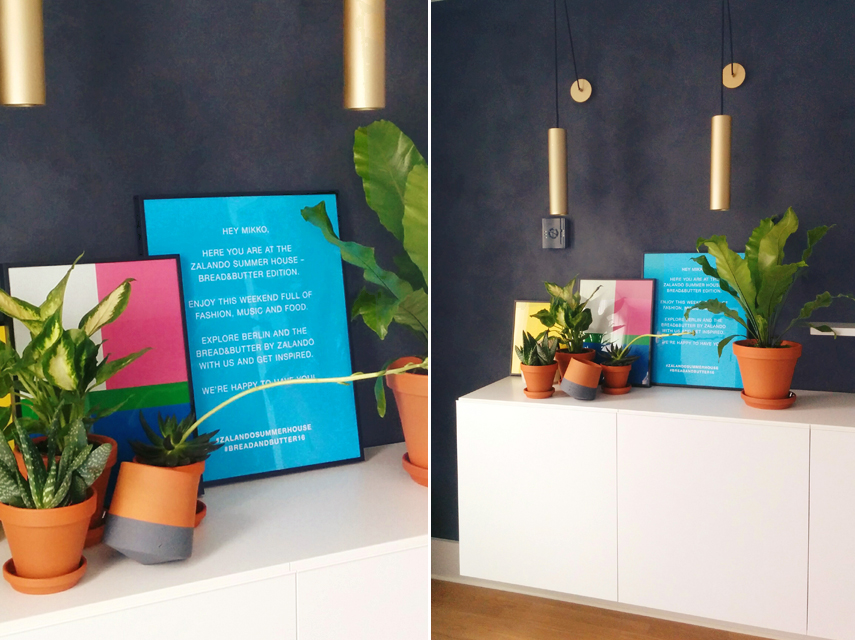 The view on the Fernsehturm from the balcony: this is Berlin!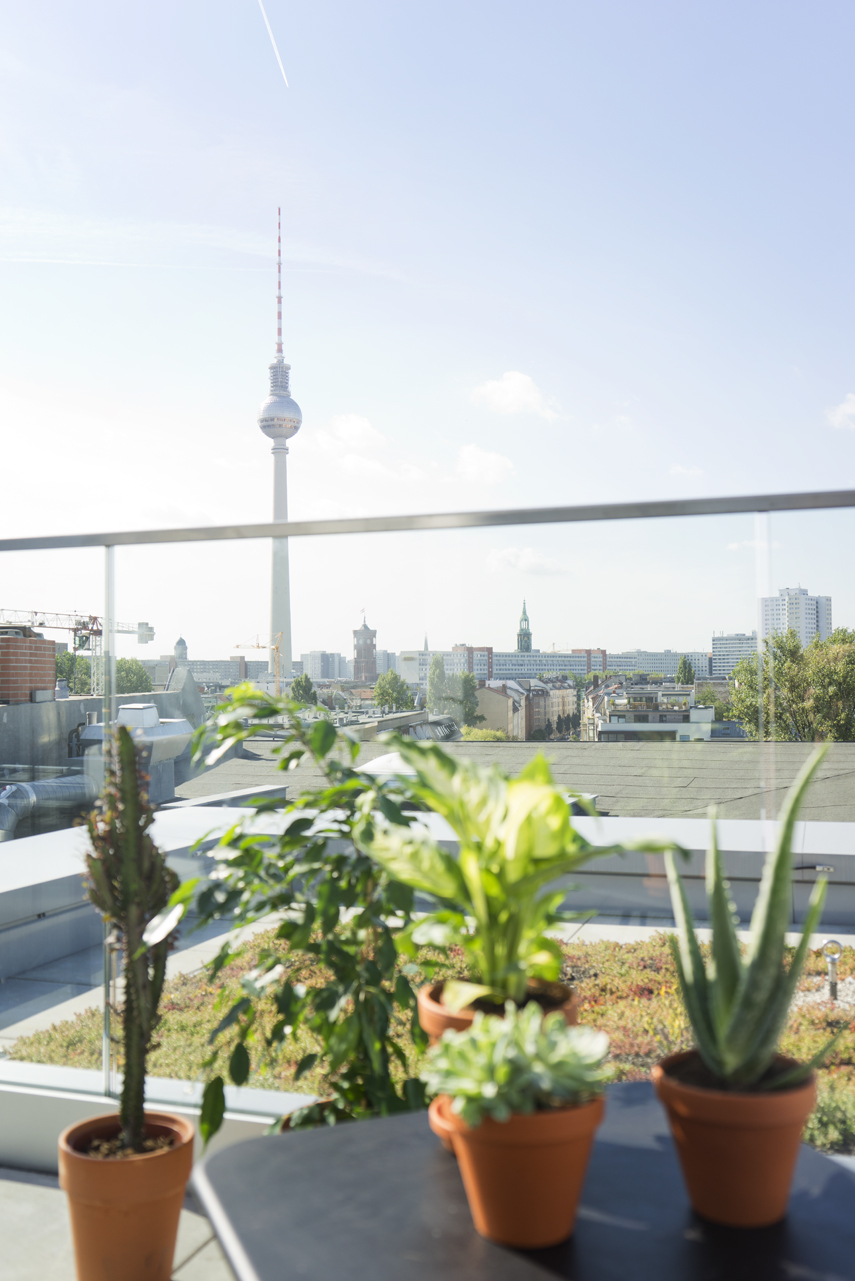 We will share part two of this Urban Jungle event styling very soon, because we also decorated the Saturday night rooftop dinner of the Zalando Summer House. A completely different setting, lots of sunshine, plants and coolness. Stay tuned!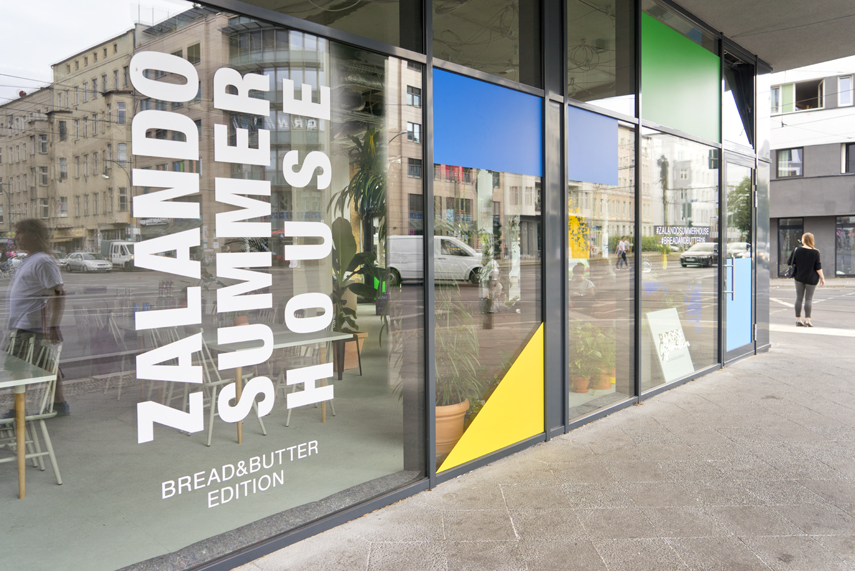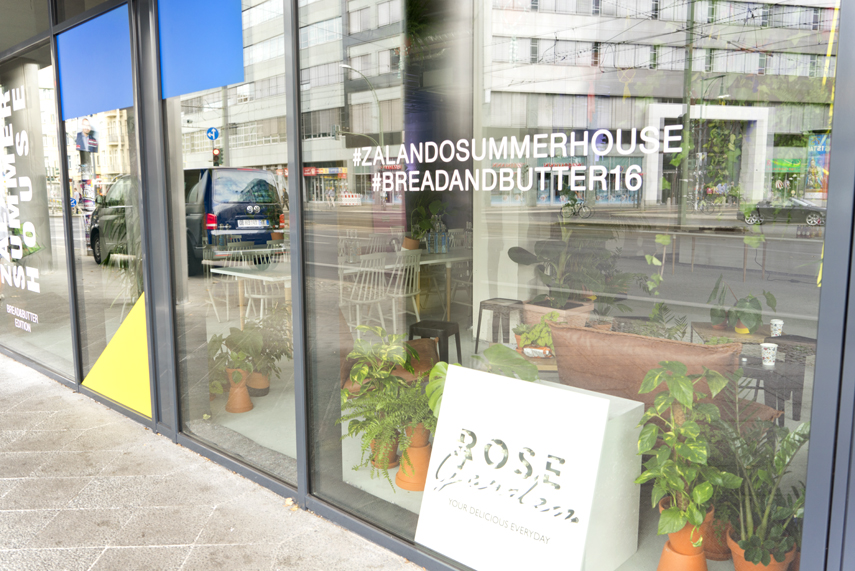 A big thank you to Living Things for the cool Voltasol pots, to Botanic Art for hundreds of beautiful plants, to 79 Berlin for the fabulous teamwork, to Rose Garden for the wonderful food, delicious Rose cocktails and behind-the-scenes-fun, and to Gebrüder Fritz and Zalando for working with us!
Photography by Urban Jungle Bloggers – Photos 9 & 10 by The Styleograph
Save