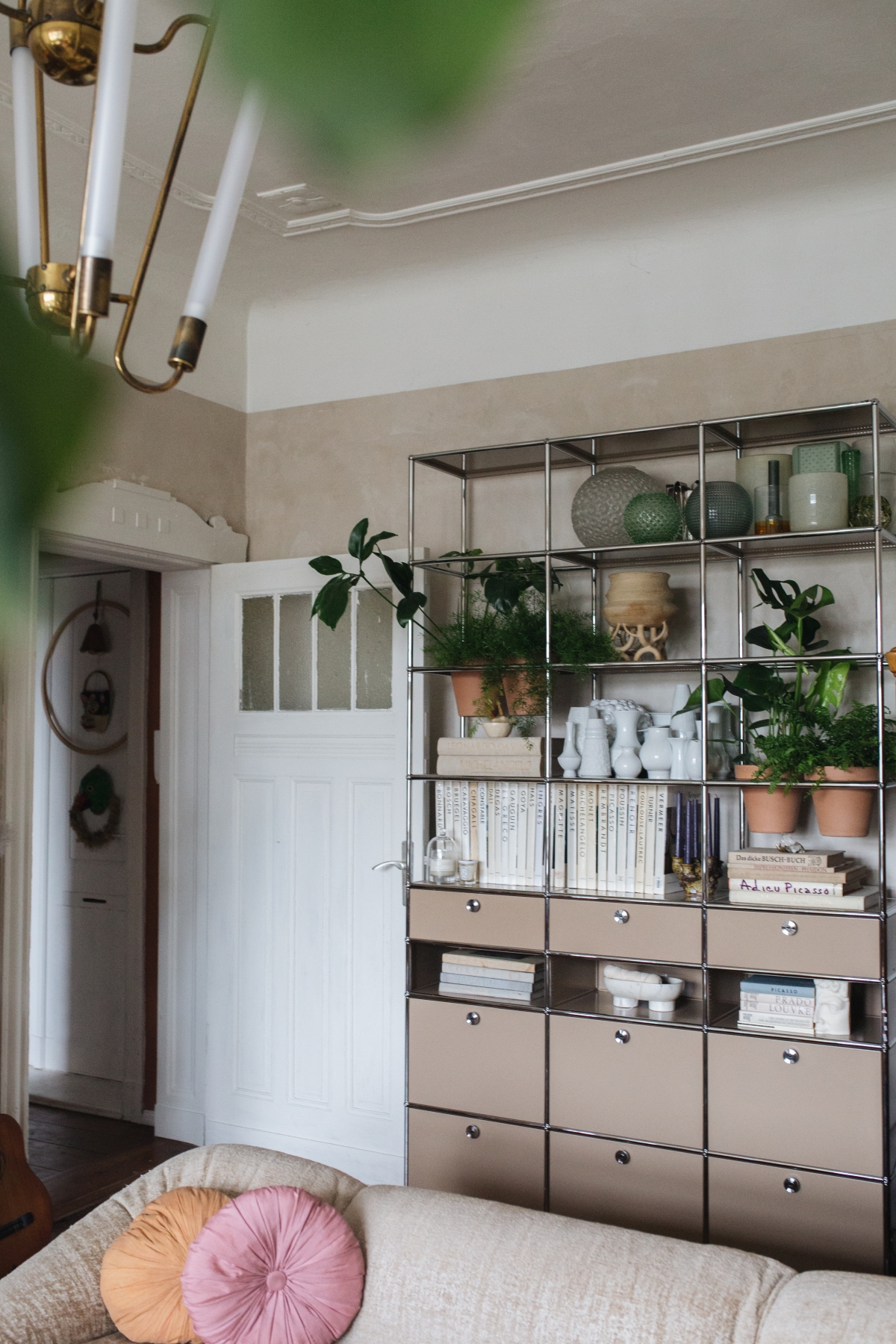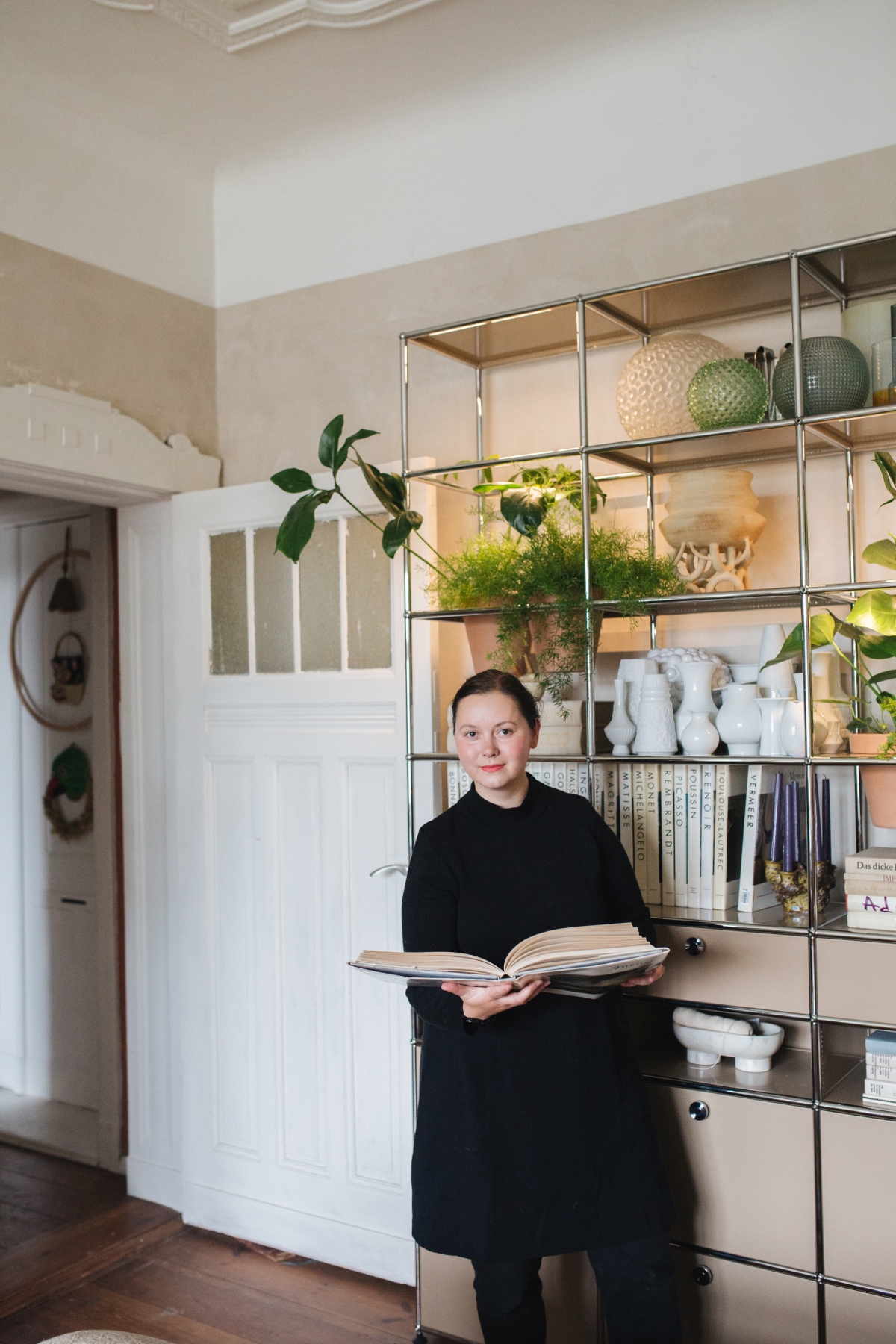 Today we want to take you on another home story for our 'A World of Plants for USM Haller' campaign. We have taken you on a tour of a green home office in Berlin, a southern French hallway design, and now we want to show you a collected Berlin home with strong vintage vibes – of course equipped with the new USM plant shelves.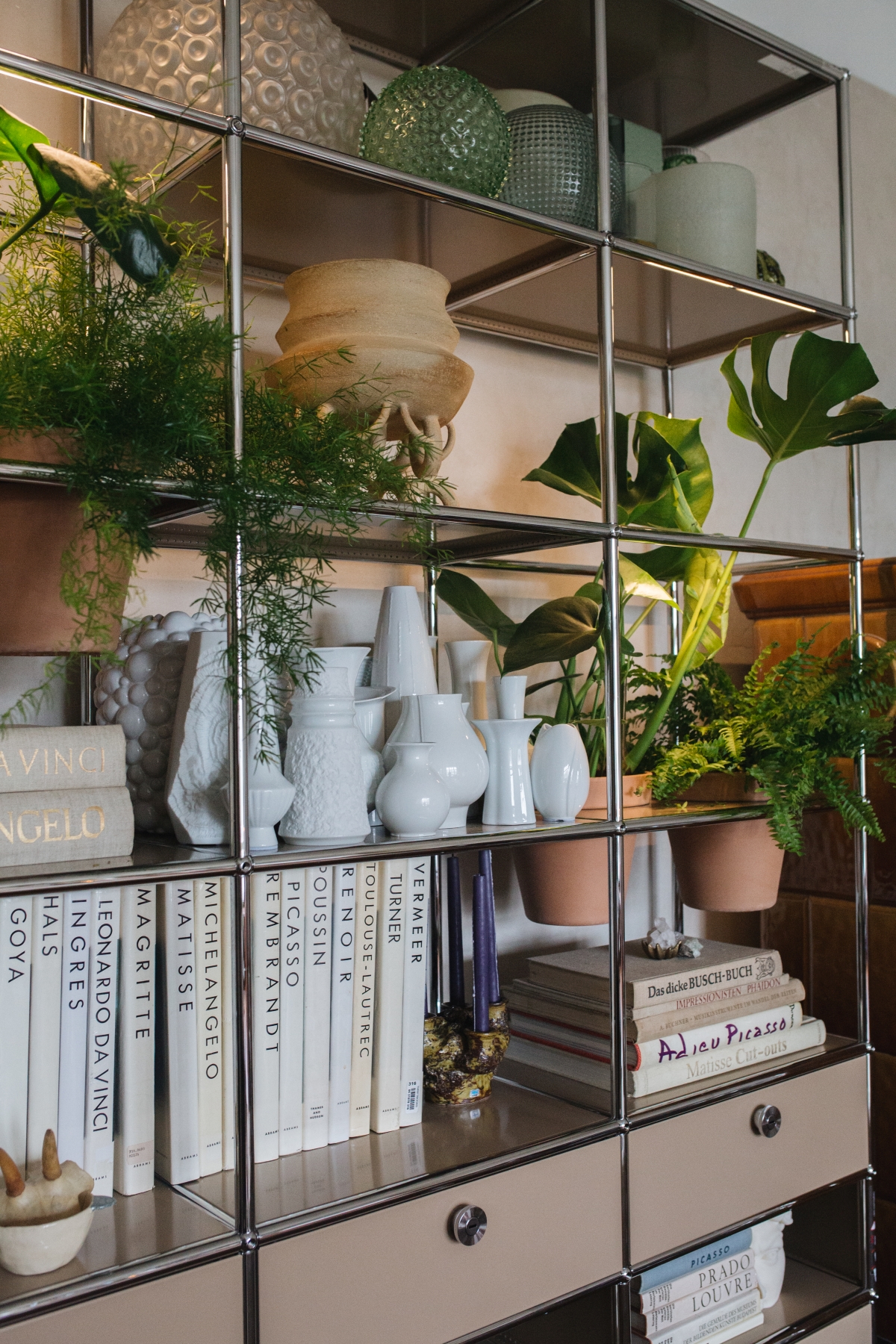 Some of you might recognize Theo from our Plant Tribe book – after all, she is a real plant lover just like us. She also loves interior styling – with a special knack for collected, vintage pieces. Her Berlin apartment is a treasure trove with vintage furniture, natural materials, ceramics, art, books, tactile surfaces. And right there, in this vintage home, a beautiful new USM shelf found its place – with two dedicated plant shelf units and the integrated USM Haller E light panels.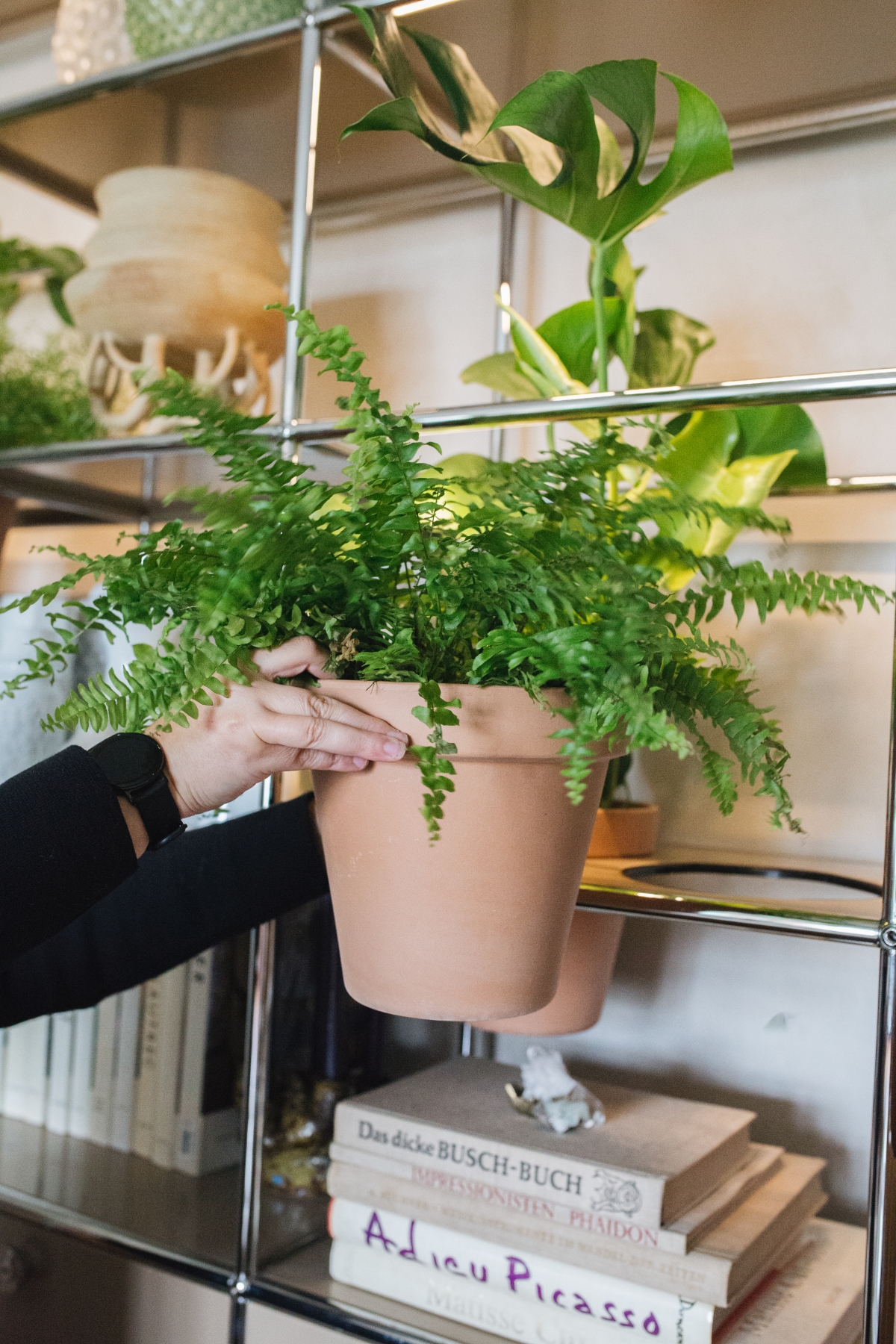 Theo opted for a almost ceiling high USM shelf consisting of three 50cm wide units. Her color of choice is the soft beige which perfectly accentuates the natural color palette in her home. What we love in particular in this home story is that it showcases how a USM shelf fits in any kind of interior style – even a more vintage inspired home. Not to mention that the integrated plant pots and plants do the trick here, too.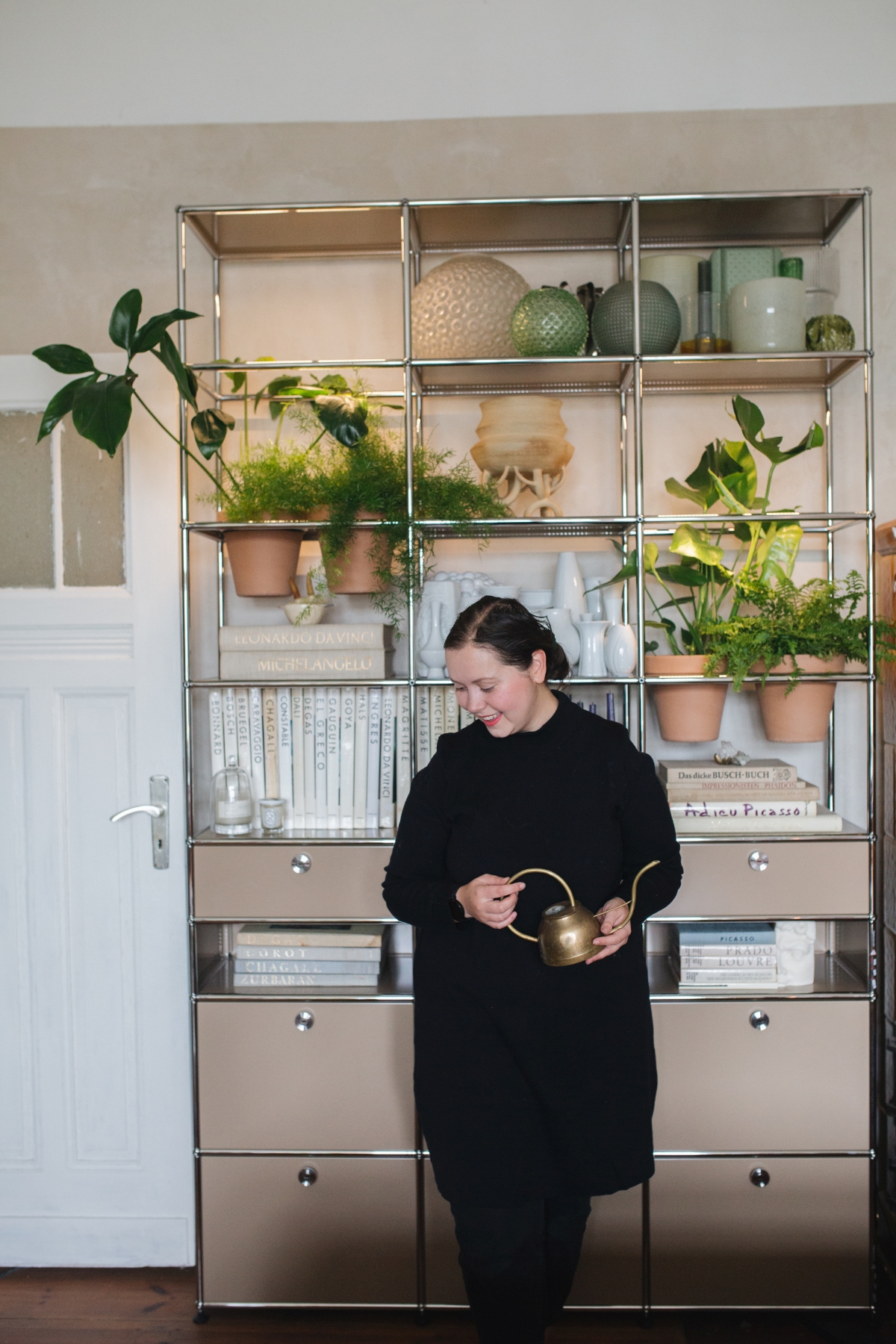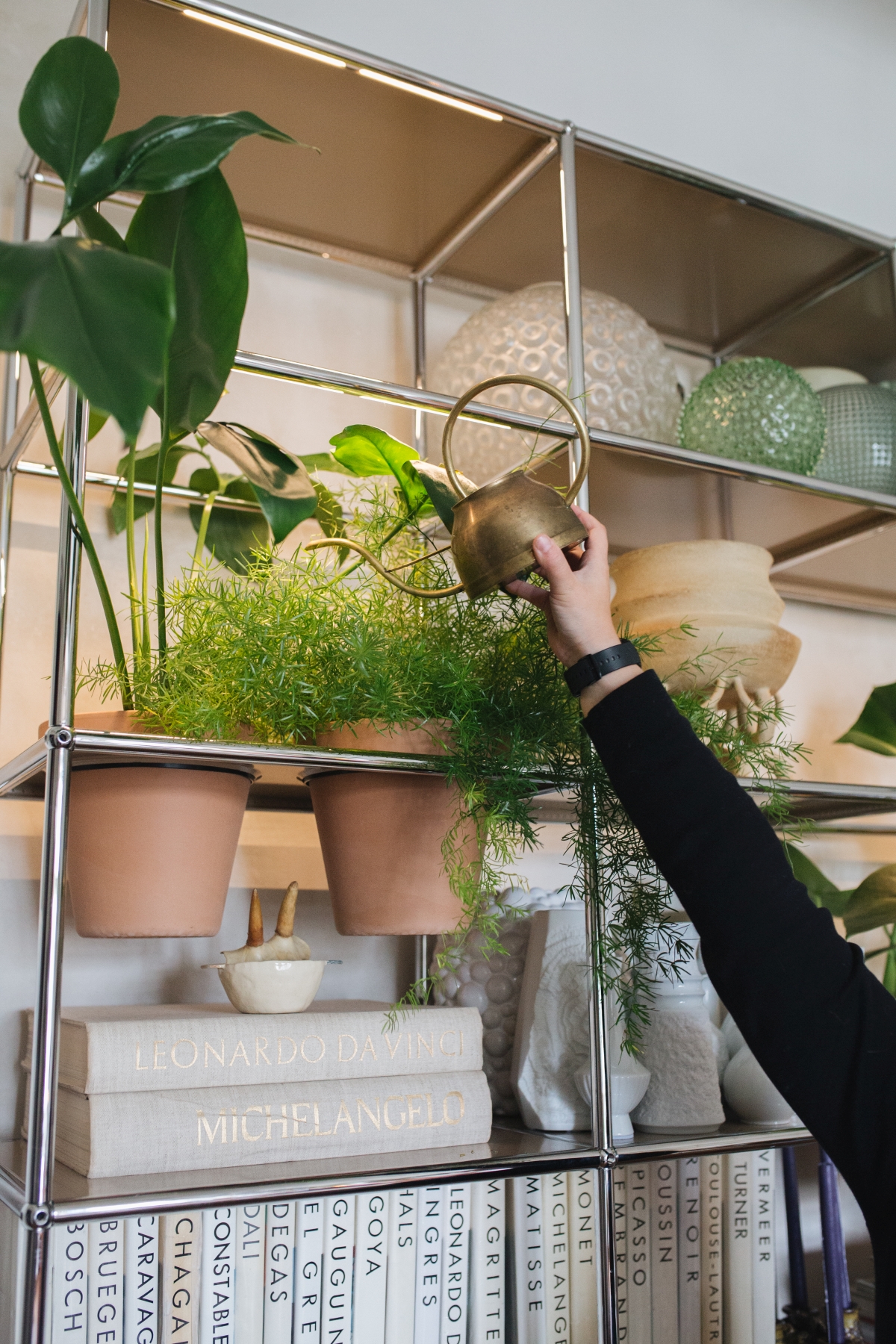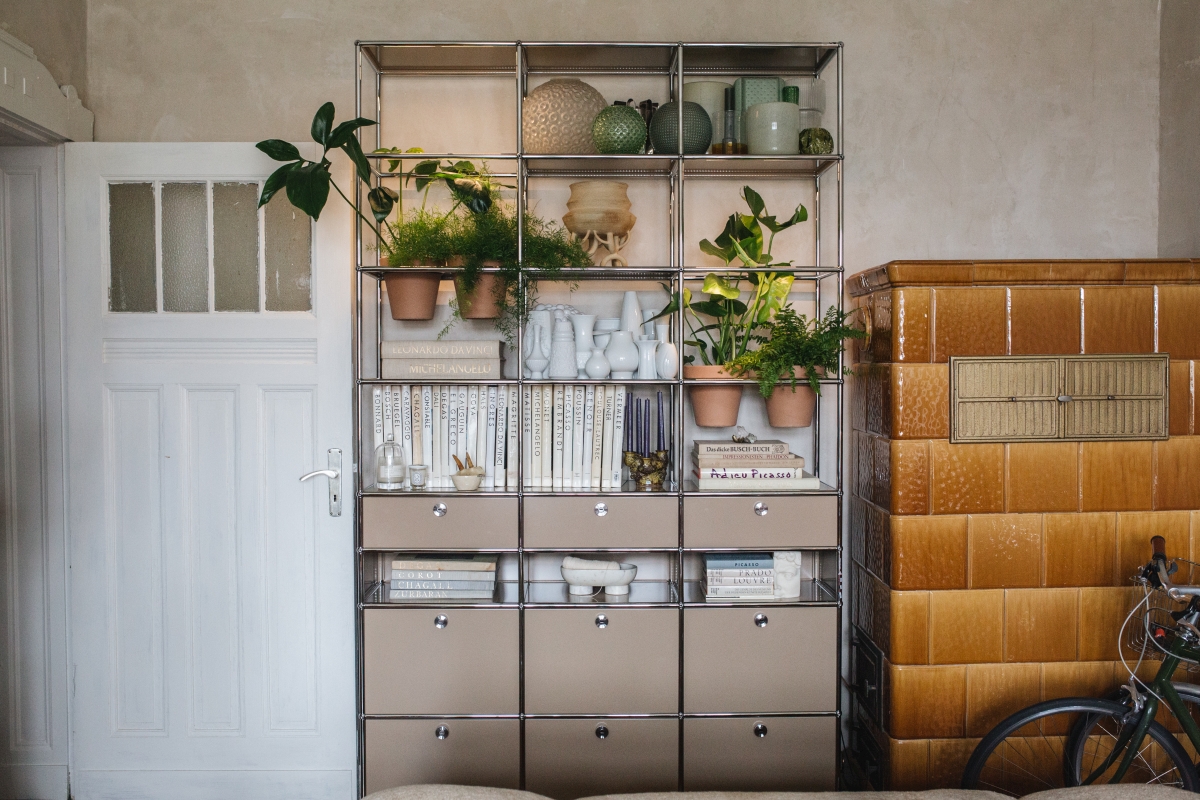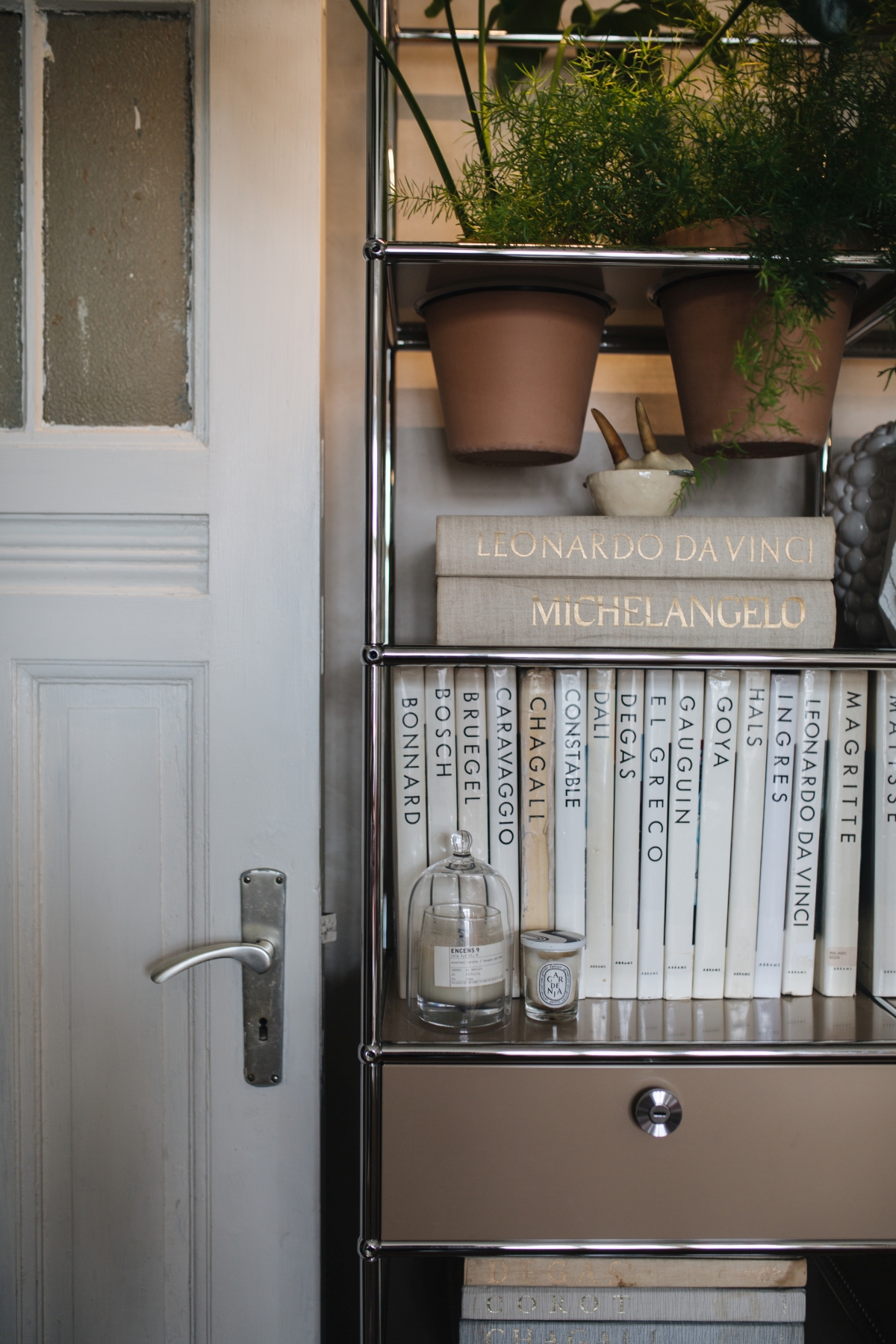 This is plant happiness combines with stylish furniture design – and the best: all of it is – typical USM Haller – modular and can be changed, rearranged, newly combined, and styled to your very personal liking and taste. And the plant shelves come in all kind of USM solutions – from big shelves to sideboards or bar carts. Get creative with the World of Plants for USM Haller!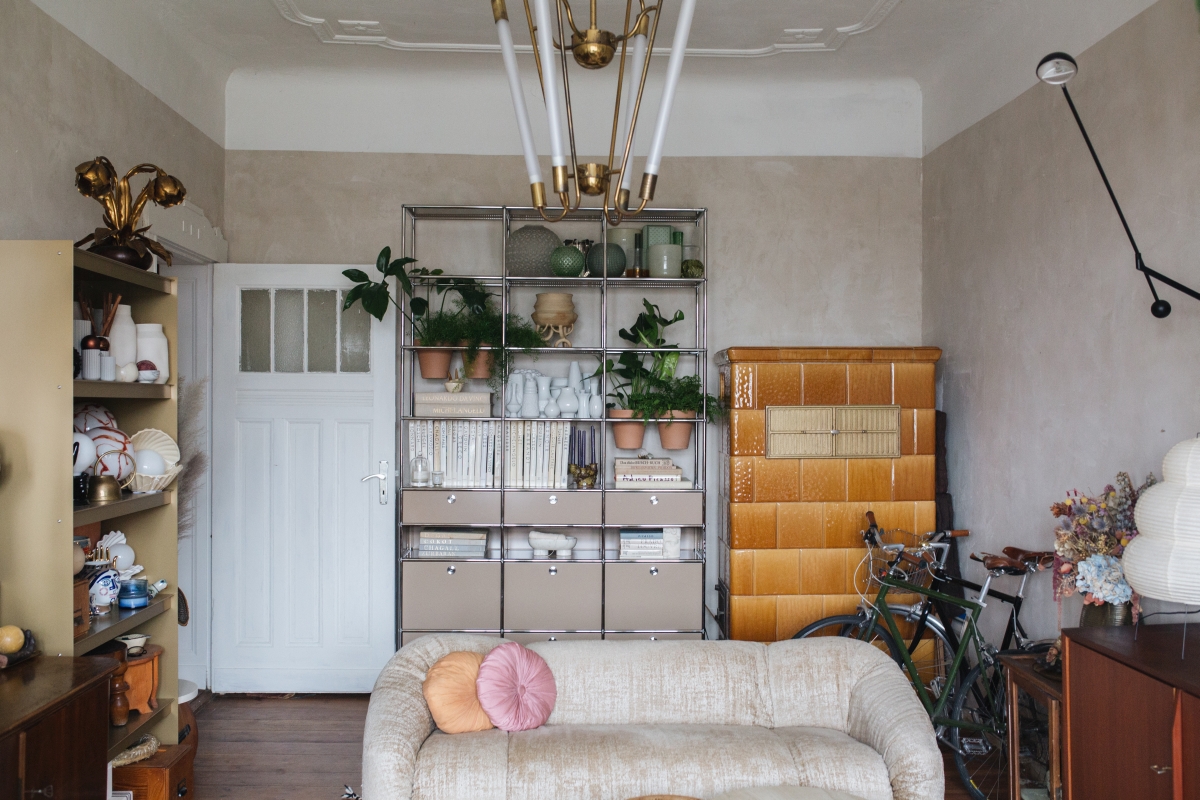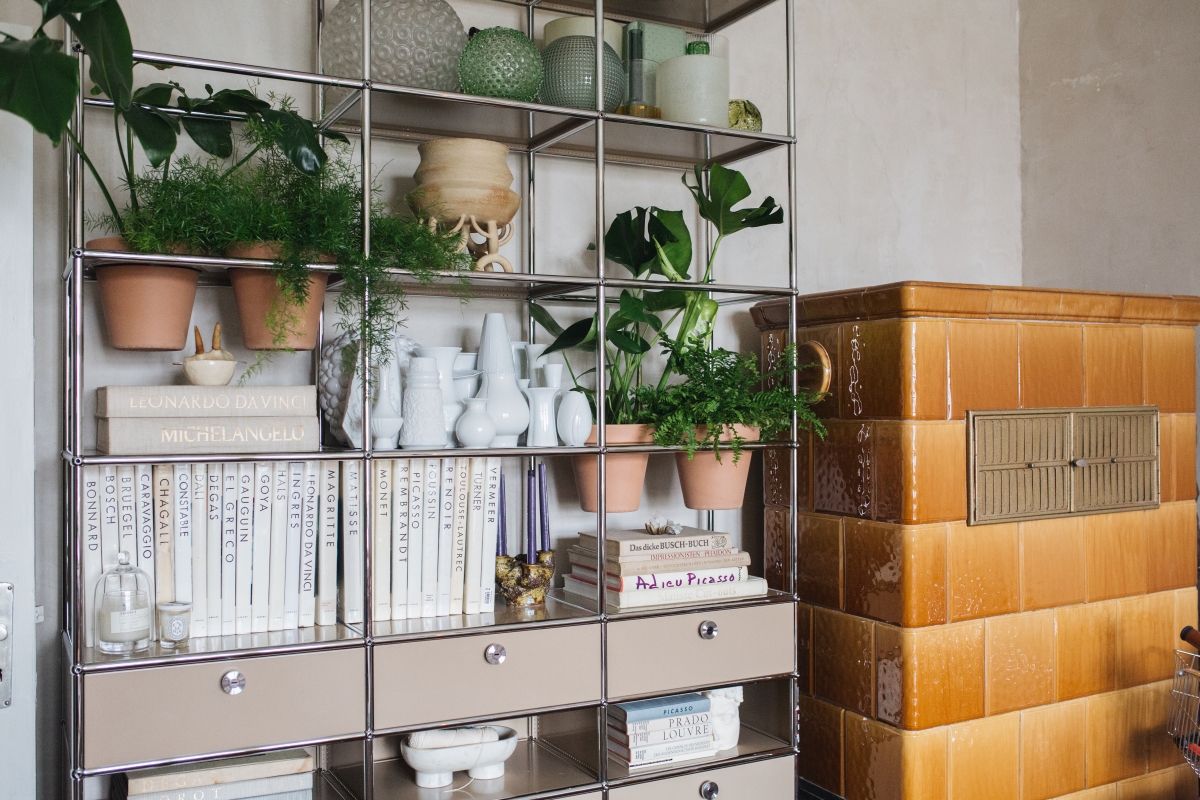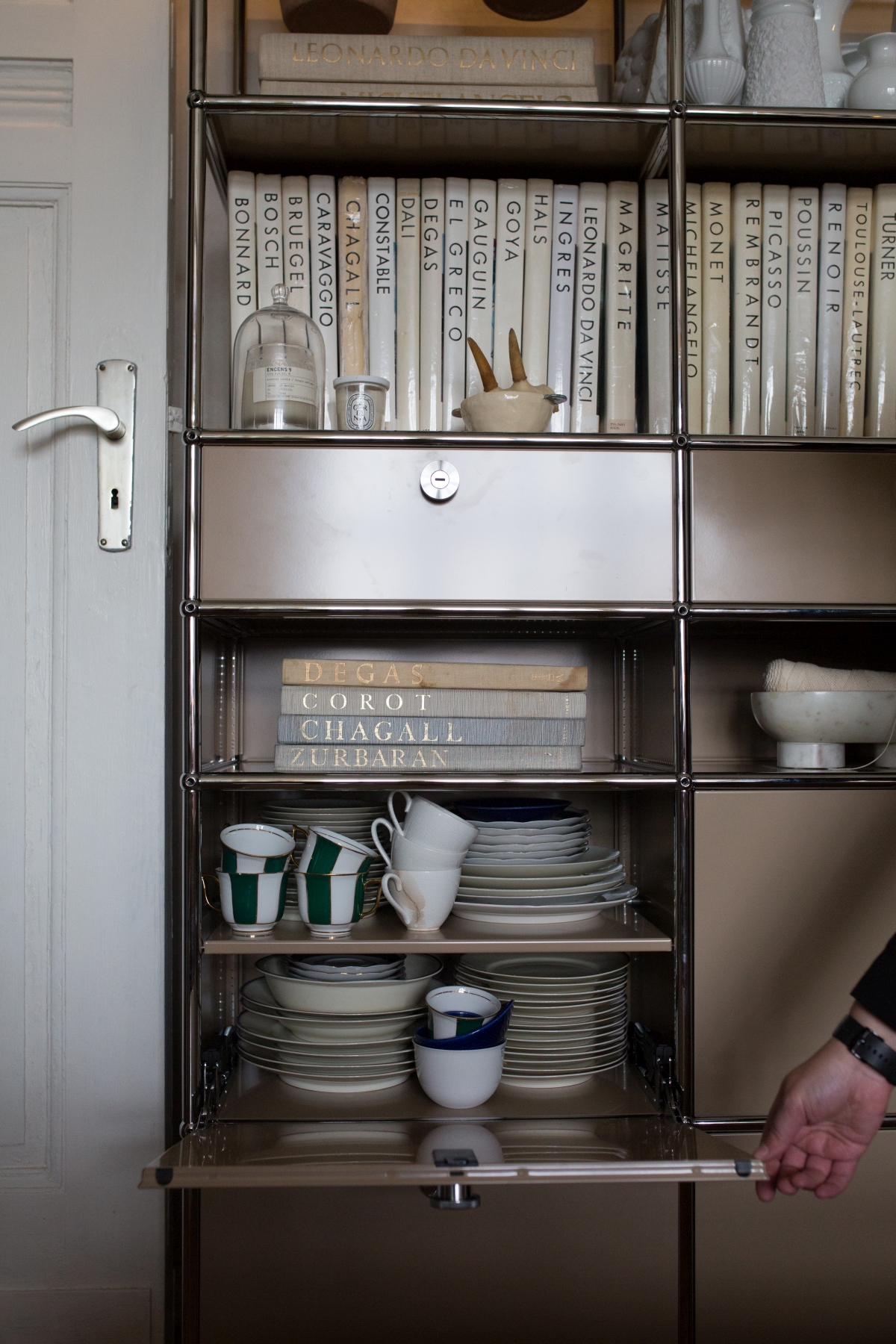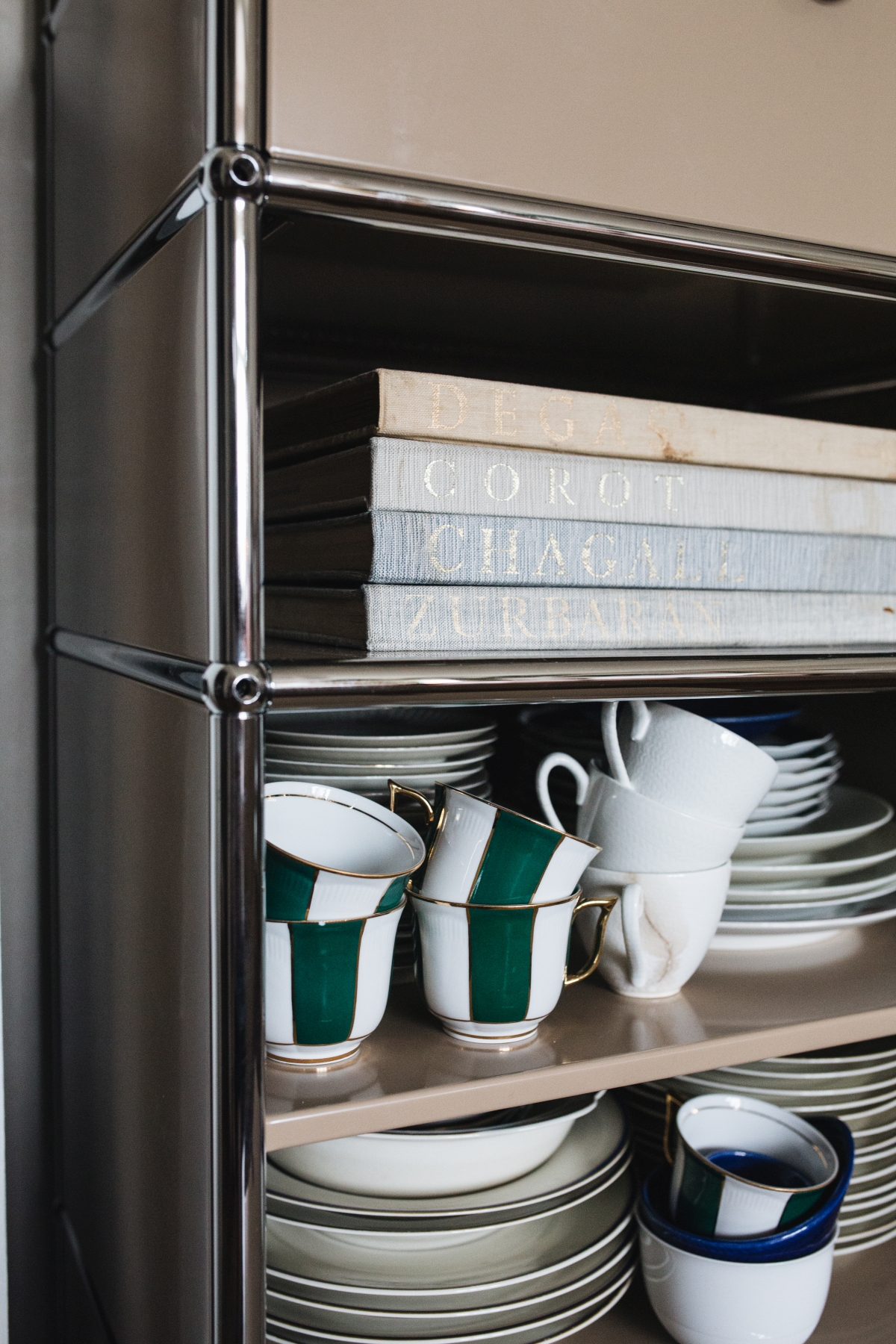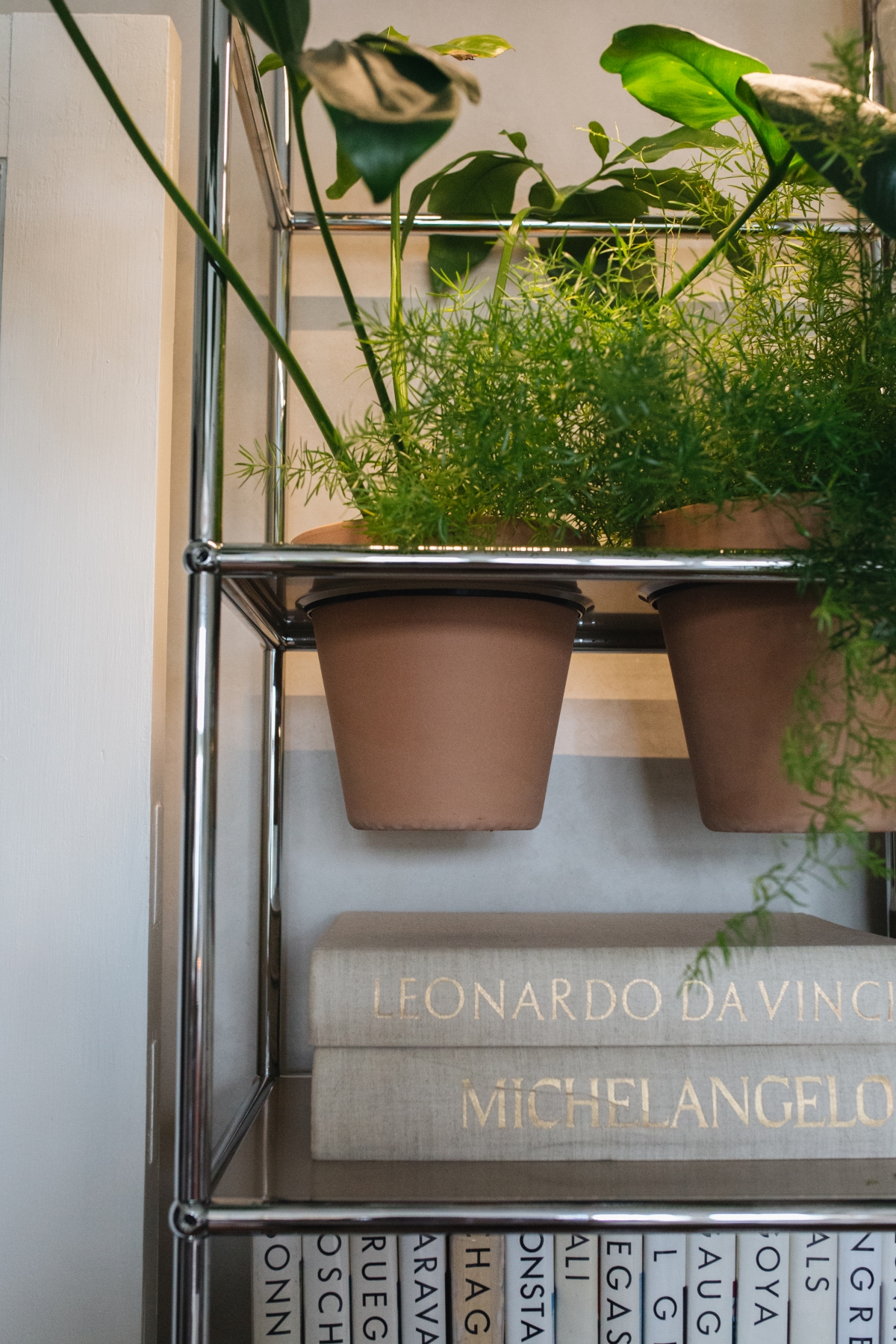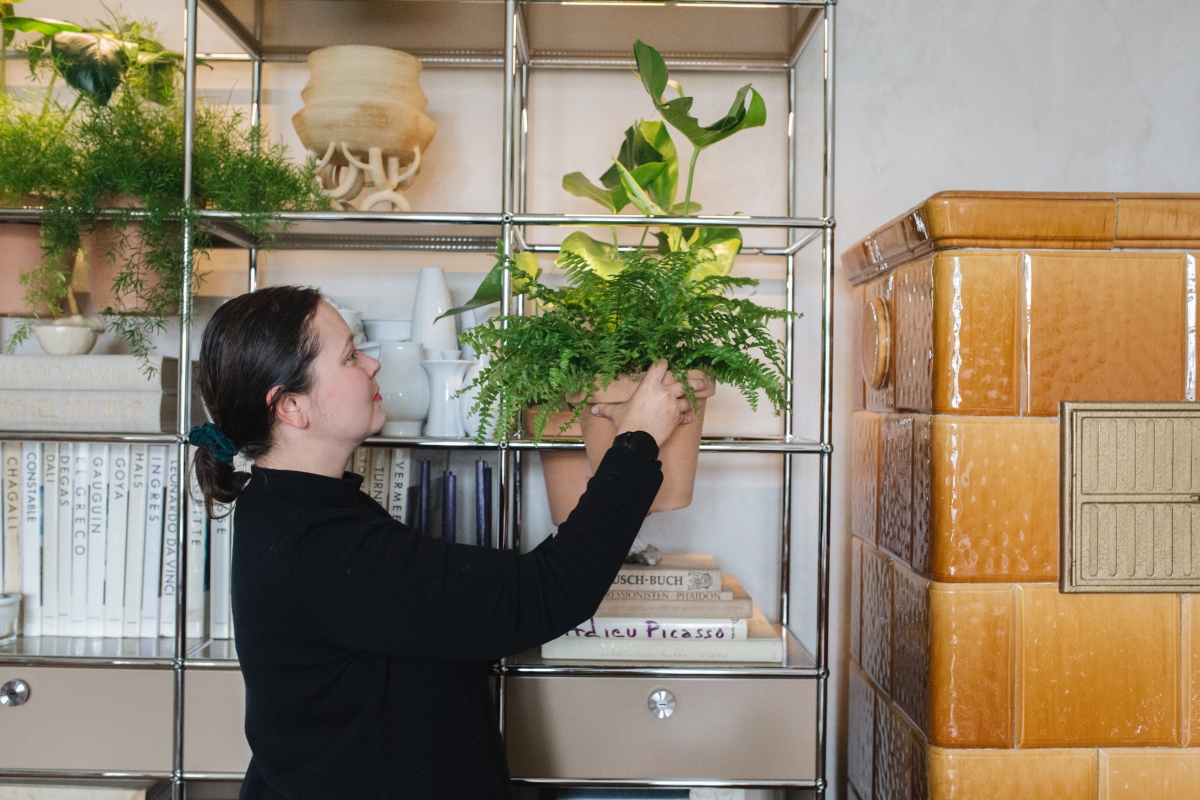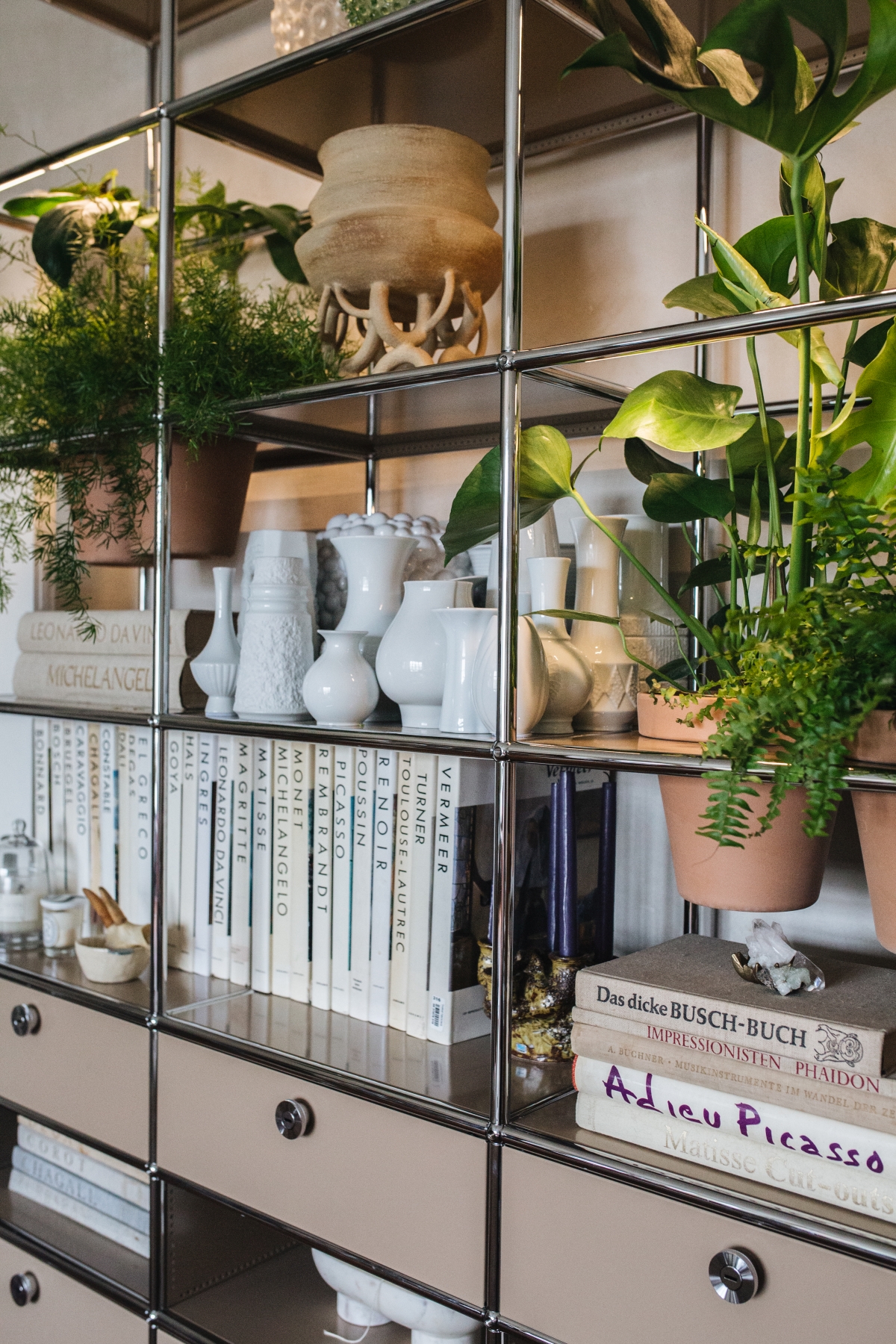 Check out the World of Plants for USM Haller here for further information, ideas, products and shopping opportunities.
Photography by Jules Villbrandt