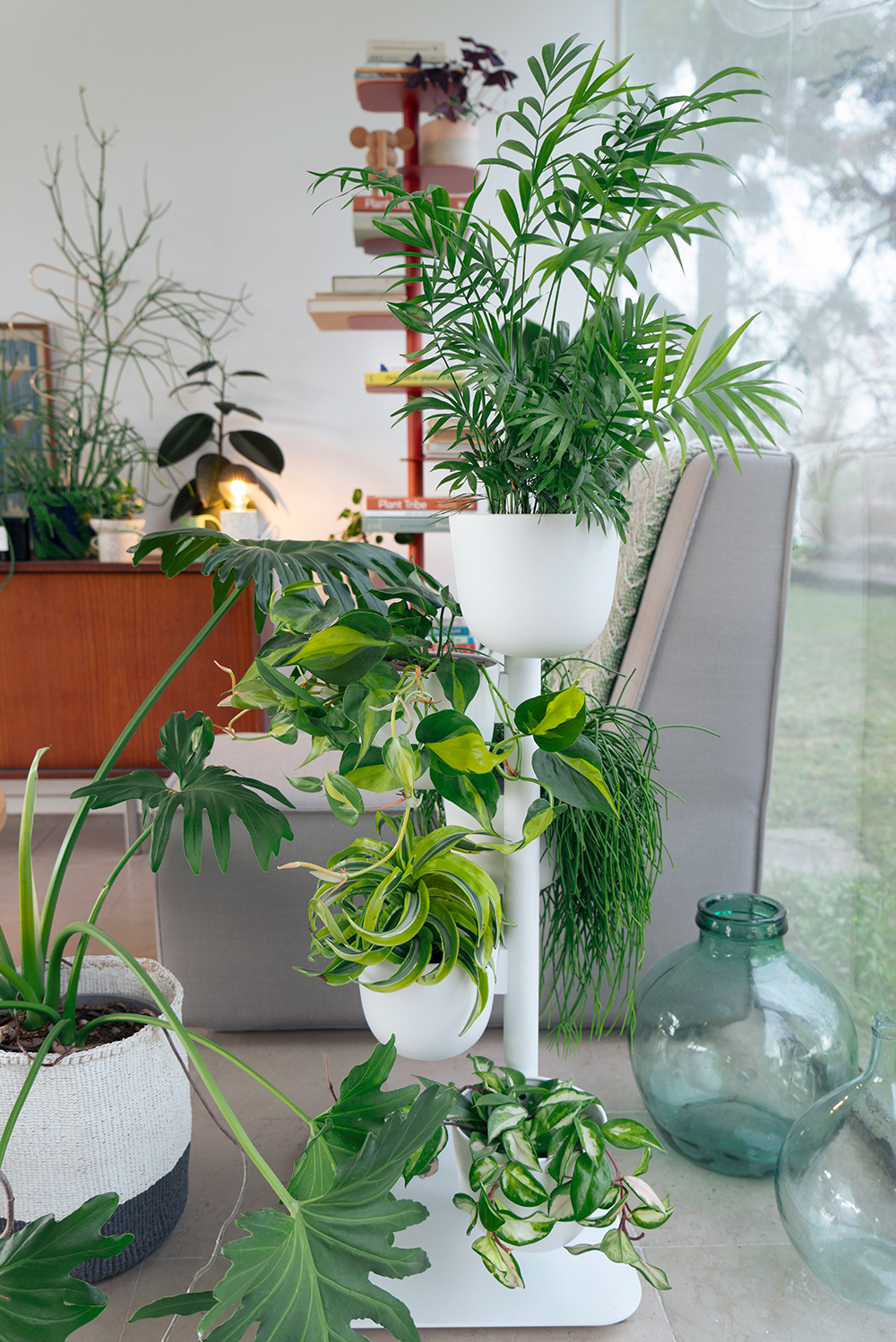 We as the PLANT TRIBE always keep our plants in mind when we take any interior decisions. Whether it is rearranging the room, buying new furniture or adding new home accessories. We always ask ourselves: will this be ideal for my plants in that room? Can I use it for the plants too? Urban dwellings tends to have space limitations so our decisions must be wise. We do not want to compromise on quality and design either. Bringing all these points together can sometimes lead to tricky and long searches for the ideal piece for your plant-filled home.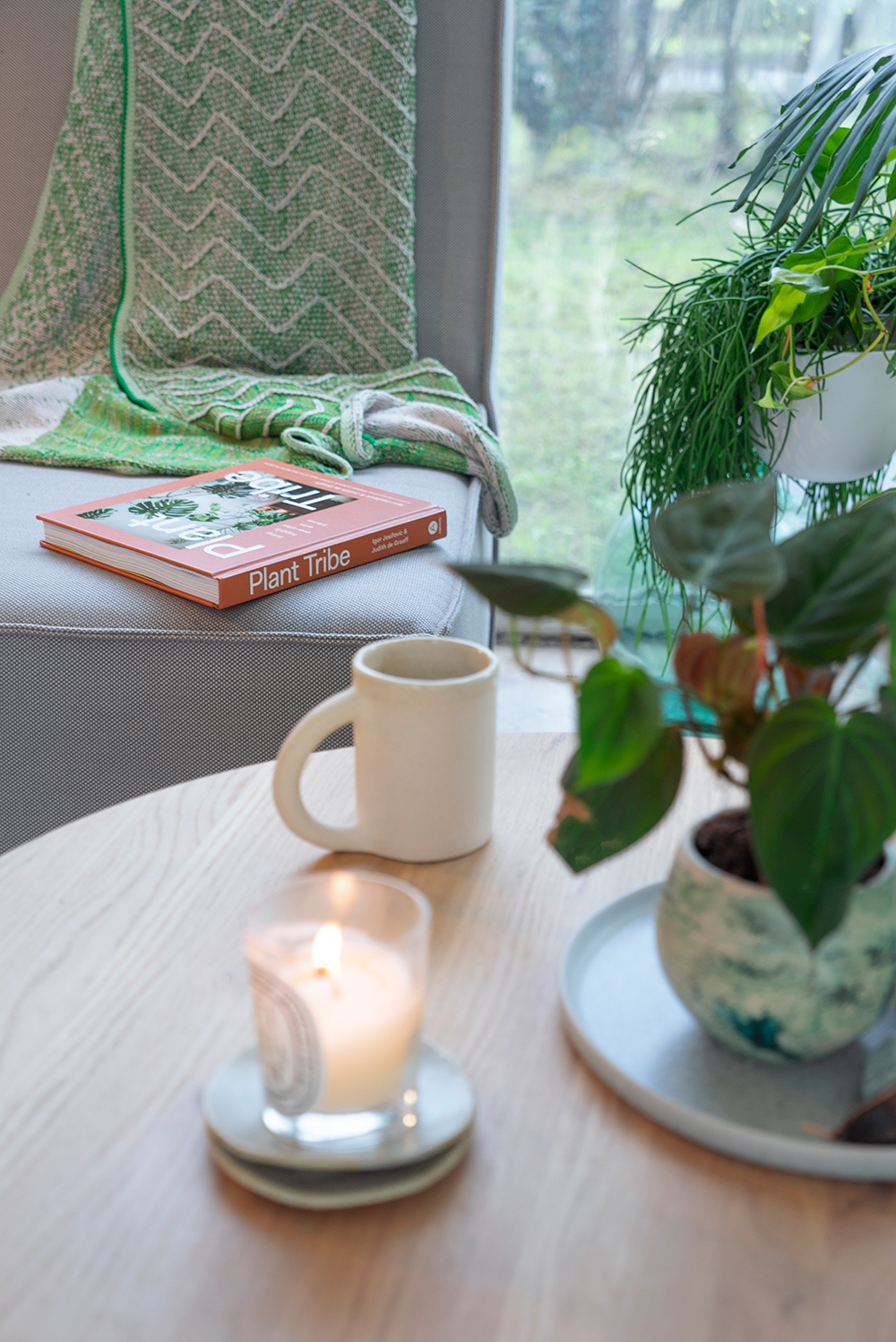 US based furniture brand 'Design Within Reach' came into play when we kept our eyes peeled for a smart, space-saving and plant friendly bookshelf and a nice and matching planter. What seemed to address all our needs and actually ended all our concerns were the Story Bookcase and the Story Planter. Both products are DWR exclusive designs and have the plant-loving urban dweller in mind – in other words, these seem to be made for us plant tribe members. Why? Let us tell you a bit more about both products.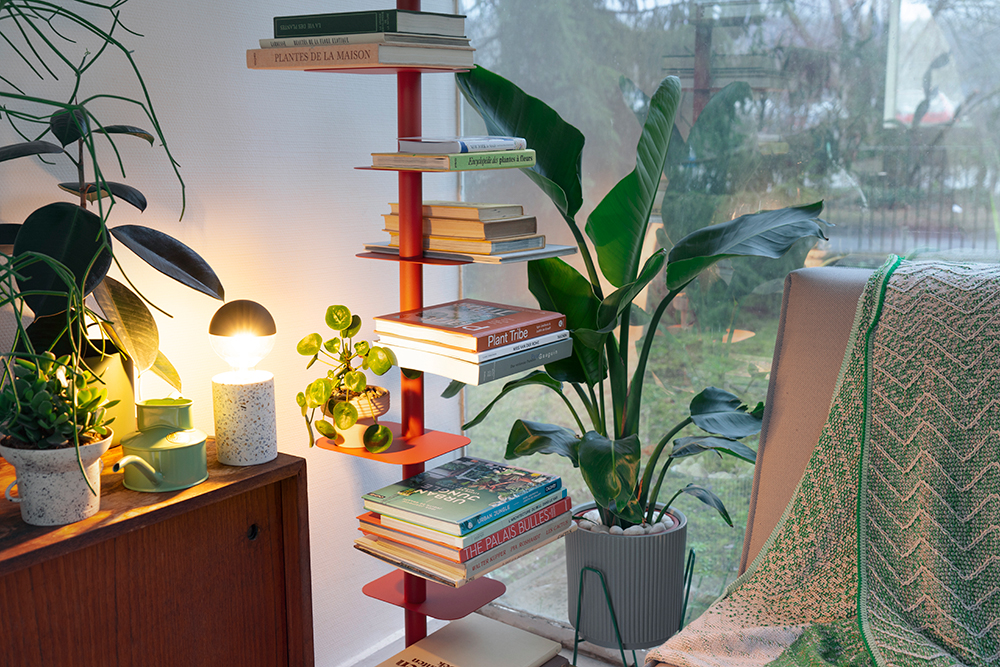 The Story Bookcase is the design of Stockholm based design duo Afteroom. The wife-and-husband design team wanted to create something long-lasting with a quiet and sculptural appeal. The bookcase offers multiple design options. Shelves can be mounted facing different directions, to the front or to the sides: we opted for the "swirly mount" but if you prefer a more minimalistic look: attach them all facing to the front. Books can be stacked horizontally and – yes – you can add also potted plants or simply use it as a sleek, vertical plant rack.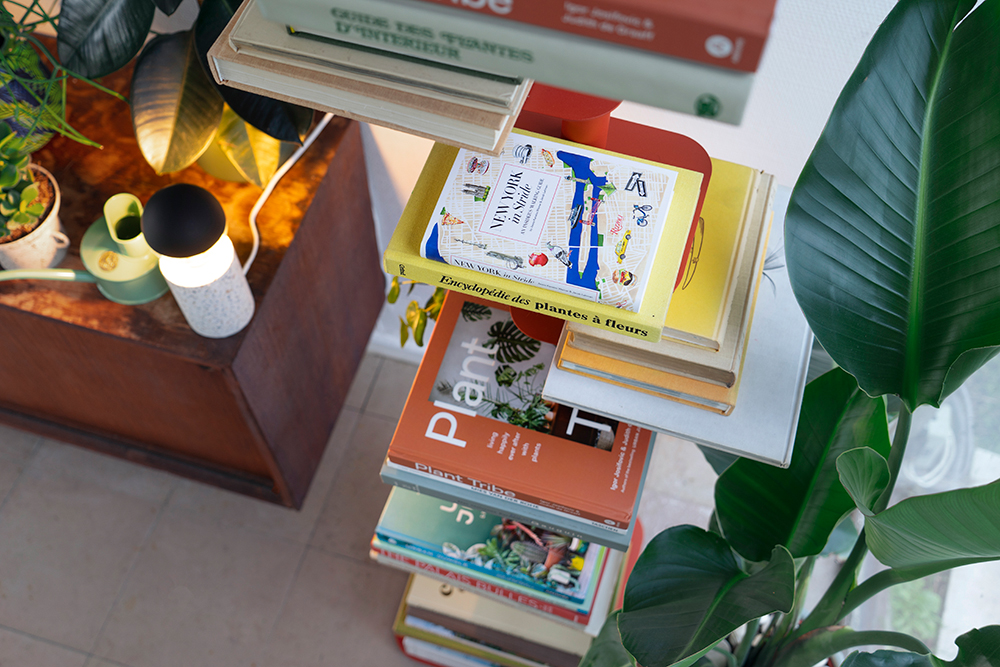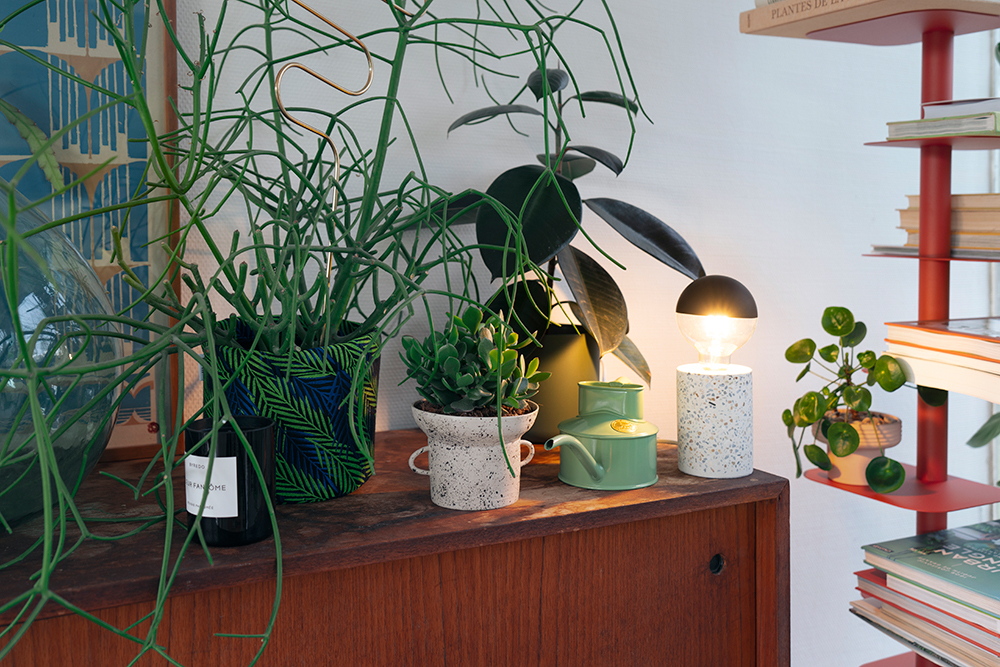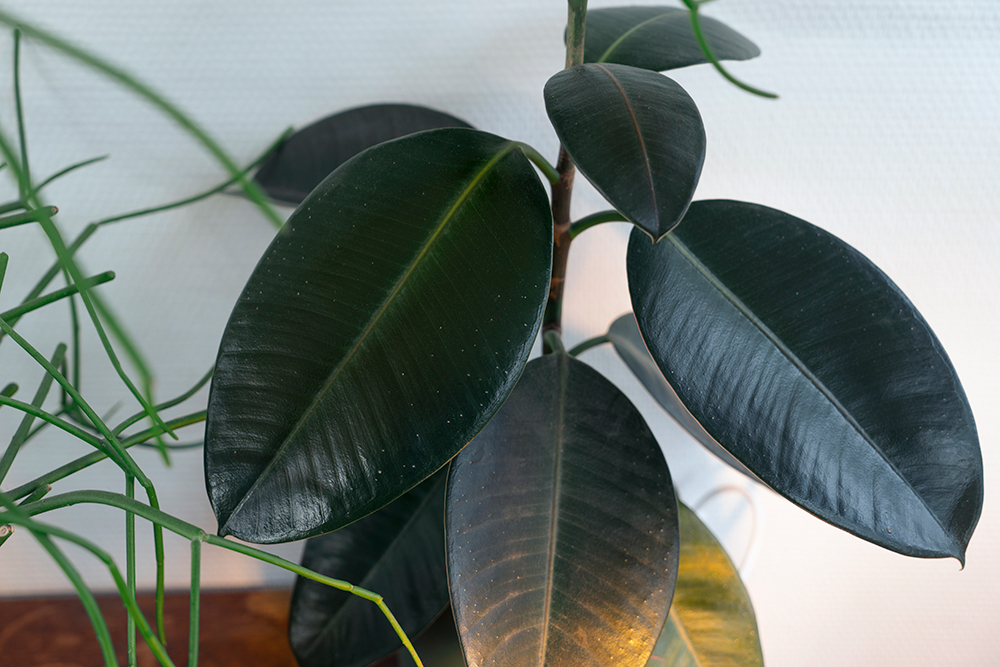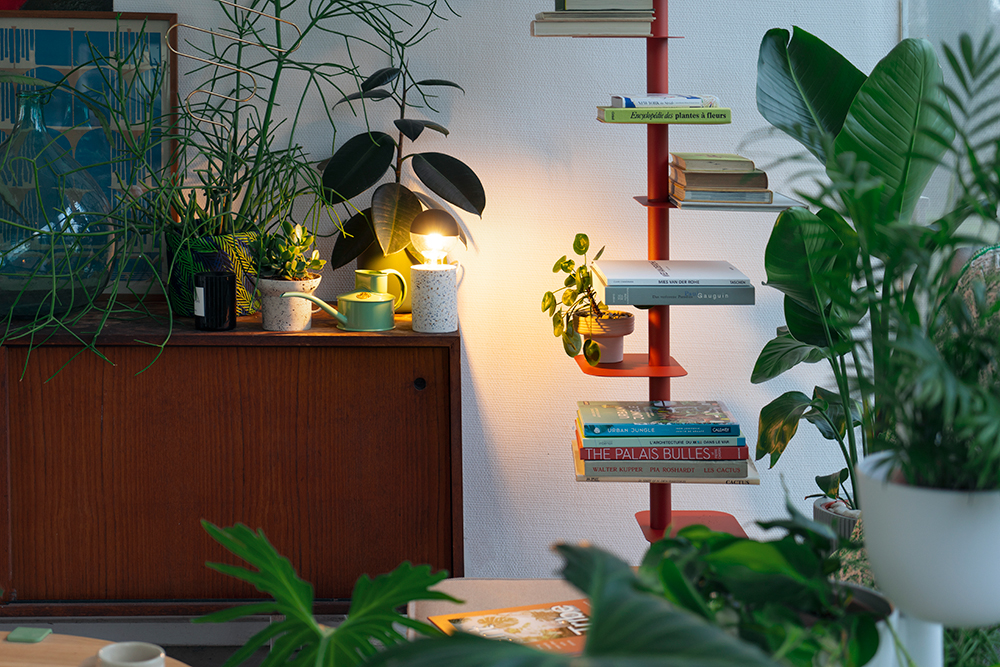 The Story Bookcase comes in two sizes (short and tall) and three color options (coal, tomato, and white). Even though we have installed only one, this bookcase is actually quite a versatile fellow and you can combine a few of them and create a book or plant forest. Imagine various sizes, the shelves positioned differently and lots of books and plants displayed on the shelves. Now we got inspired…an indoor plant forest…why not!?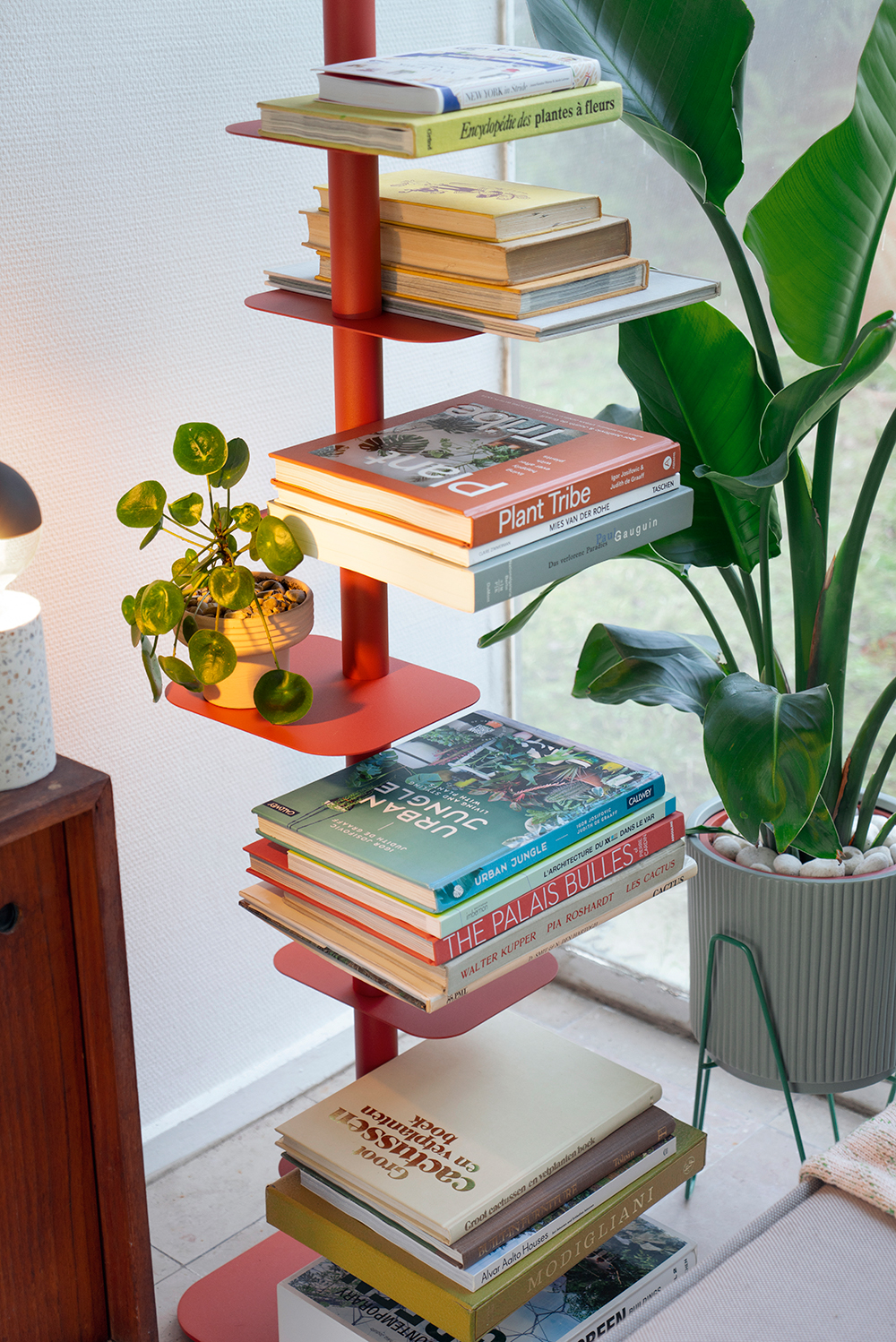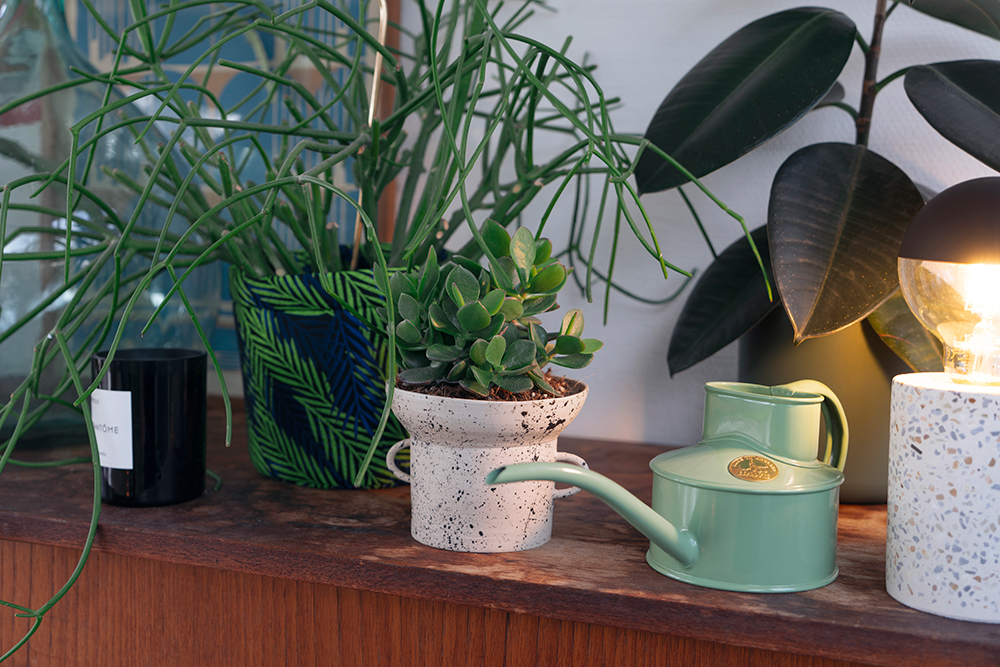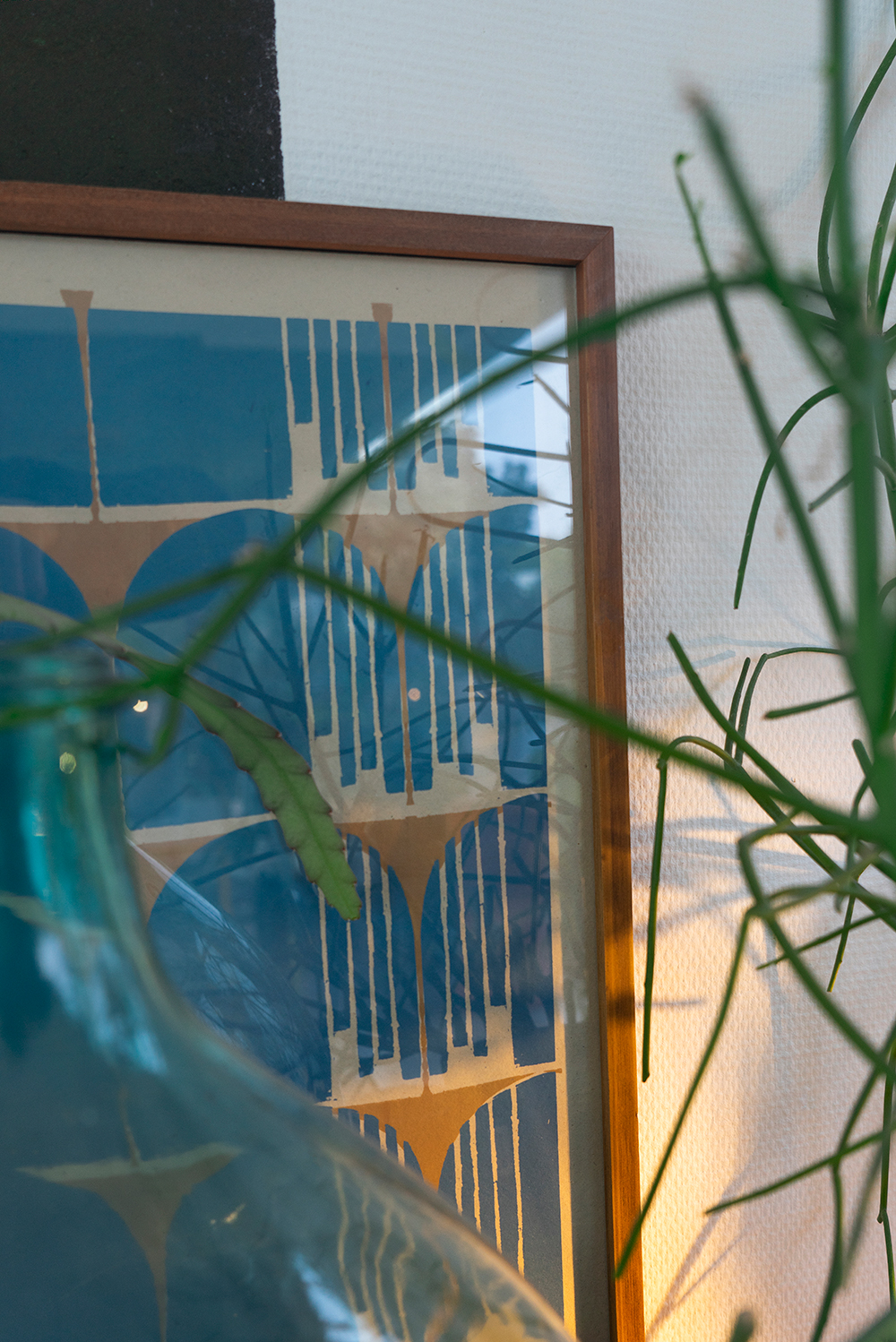 The Story Planter is definitely a 100% urban jungle approved item! This planter is perfect for any apartment as it is truly a space-saving solution for your plants. You can stack five to nine plants vertically playing with foliage and growth to create your sculptural urban jungle. The heavy-weight base provides strength and stability and will keep your plants safe – even if you have pets, this planter can not be tipped over that easily!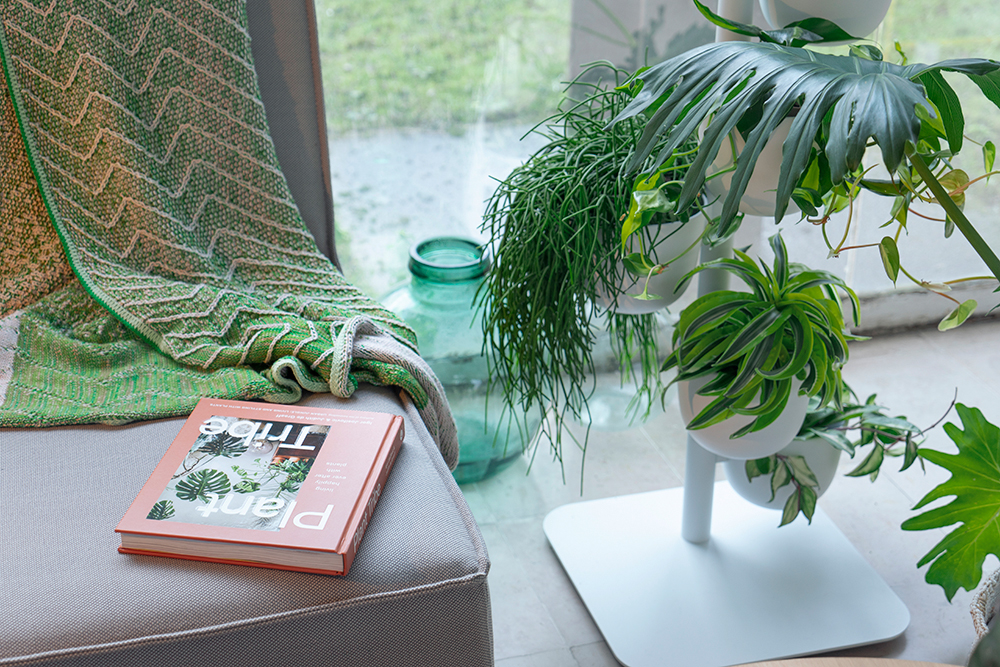 We opted for the white planter with five plant pots and decorated it with a Hoya carnosa tricolor, a Rhipsalis, a Pothos, a Dracaena warneckii, and a little Parlor palm on top for the extra jungle effect! We love the look for now and actually we like the idea of putting plants further up that are toxic to pets so they stay out of reach for them.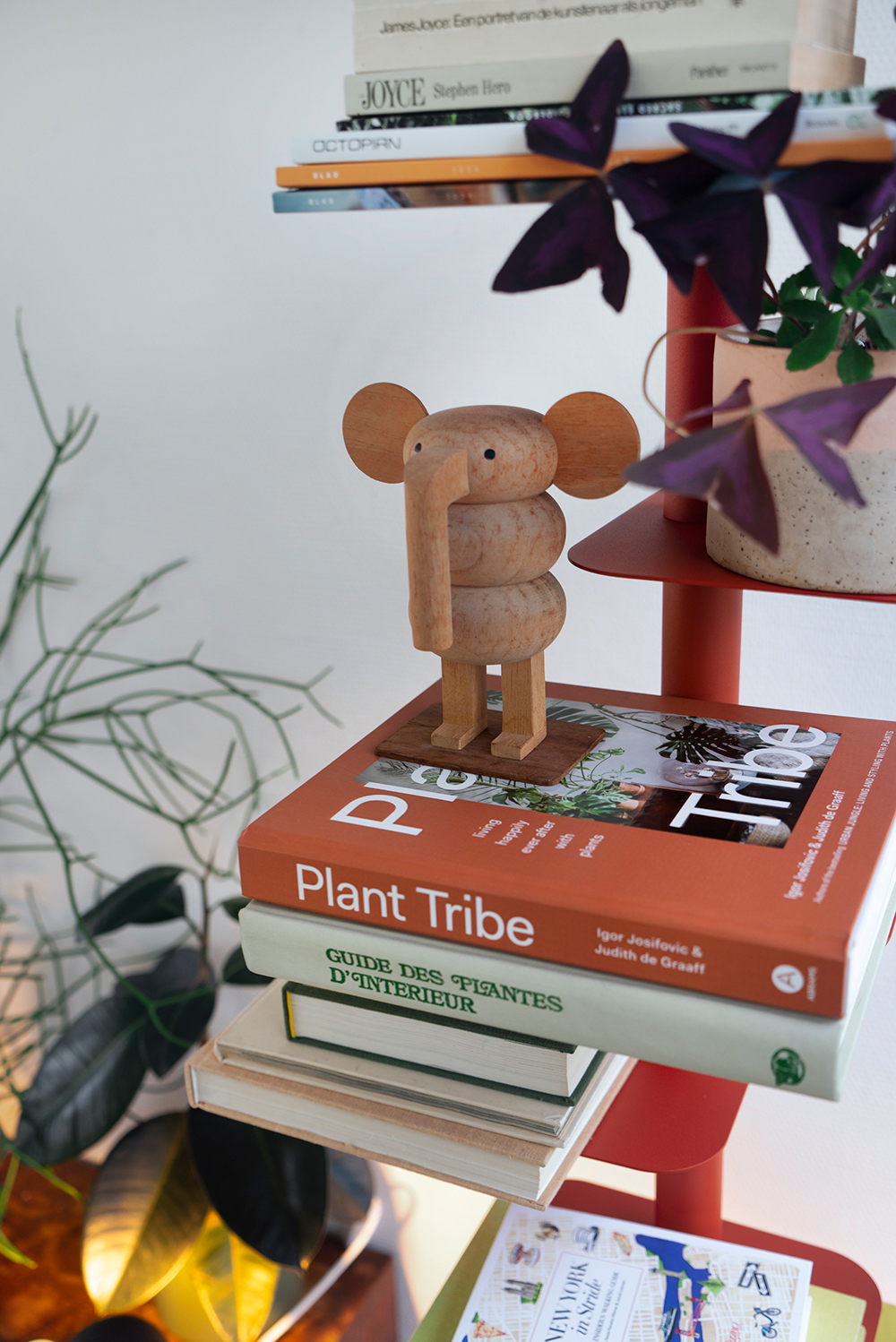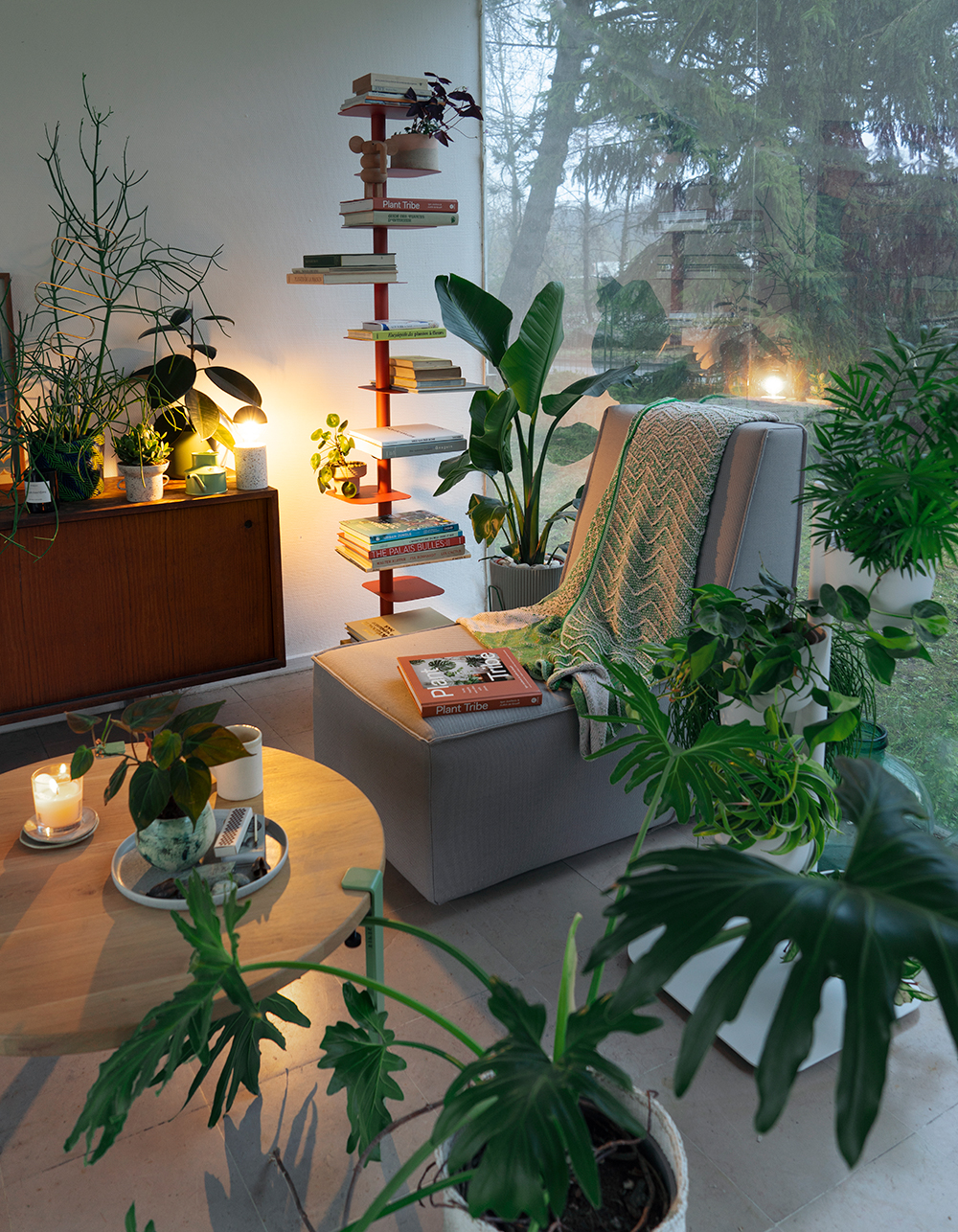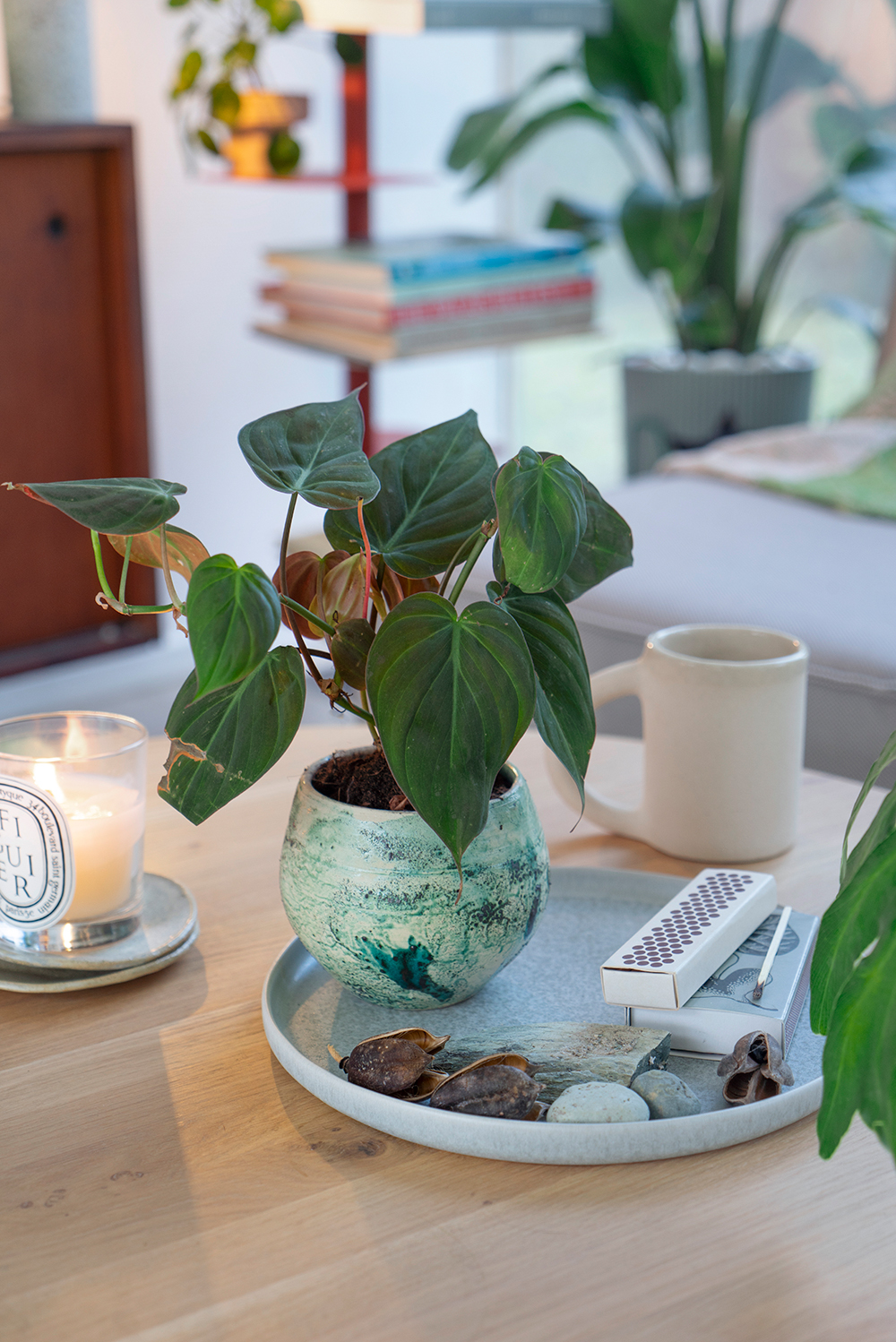 The Story Planter comes in two different sizes with 5 or 9 pots that you can slide in and out from the main pole. There is no drainage hole in the pots, but you can simply place your potted plants in the bowl, or get some extra Story Planter Strainer that allow you to grow plants directly in the bowls. Like the shelves of the Story Bookcase, you can mount the bowl facing different directions according to your needs.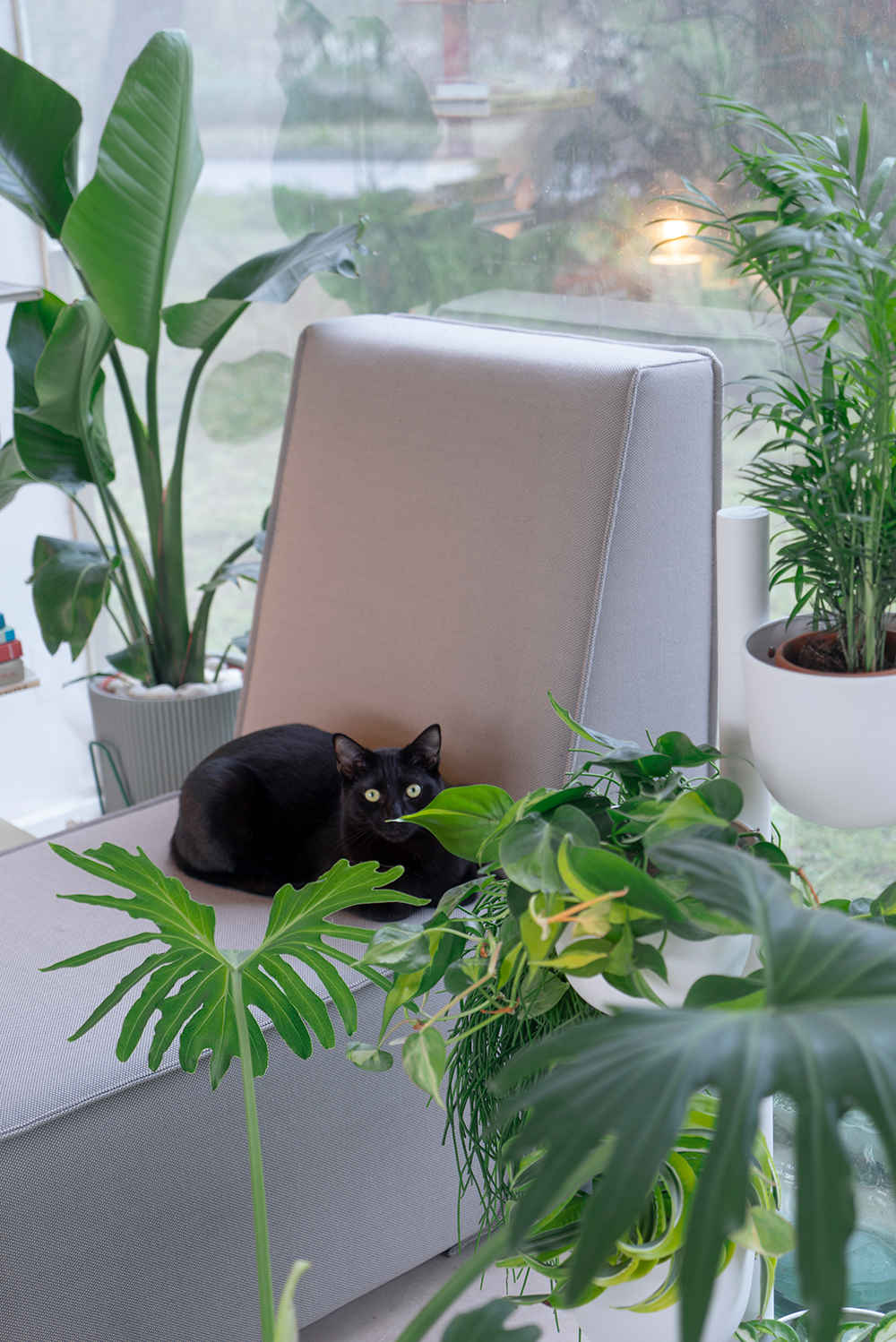 The Story Bookcase and the Story Planter are built on the same stem. If you have both a bookcase and a planter, you can mix and match shelves and bowls to create literary gardens and libraries that grow. Now isn't that cool! We are never short of books and plants, so yes please!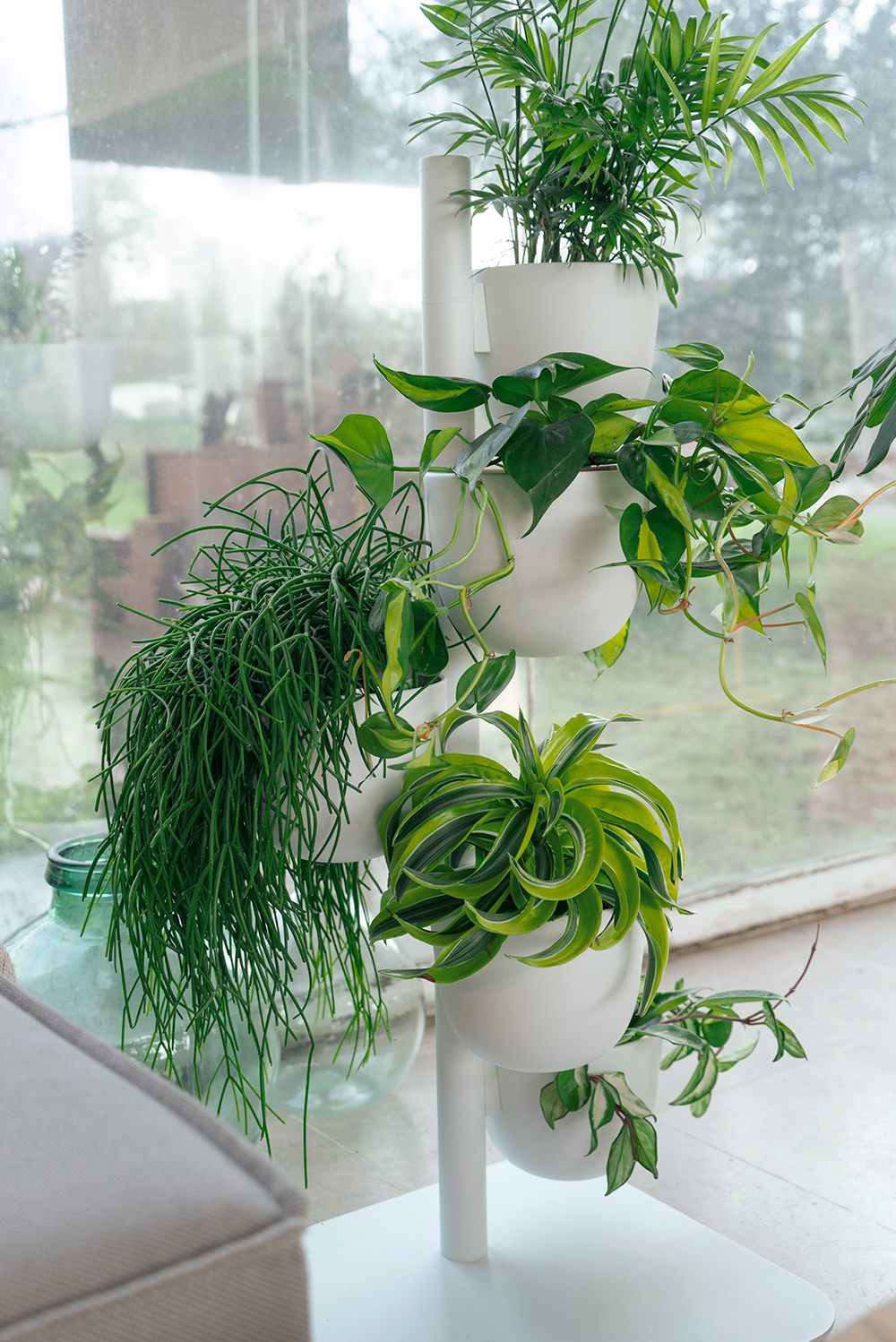 Both the Story Planter and Story Bookcase come delivered in nicely crafted boxes with numbers and text to guide you through the mounting process. Quirky detail: one box even said: Think outside the box, especially when it's empty. Clearly this was an empty box that was needed to keep all the items in place. The cardboard boxes look pretty and can be reused to store all kinds of trinkets. The different parts of the Story Planter and Story Shelves are very easy to assemble, and the result is a very sturdy construction. We were pleasantly surprised by the high quality of the finishes of the laquer. Despite the small footprint, both keep in place really well because of the construction and heavy weight (39 pounds).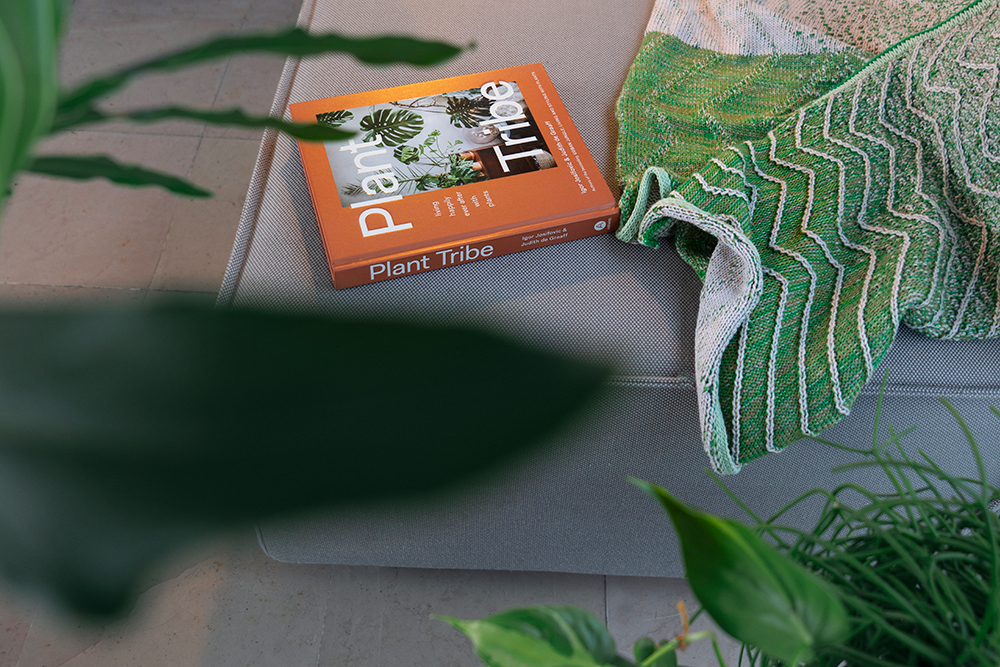 This blogpost has been brought to you in collaboration with DWR. As always all opinions and photos are our own. Thank you for supporting the brands who support this blog!