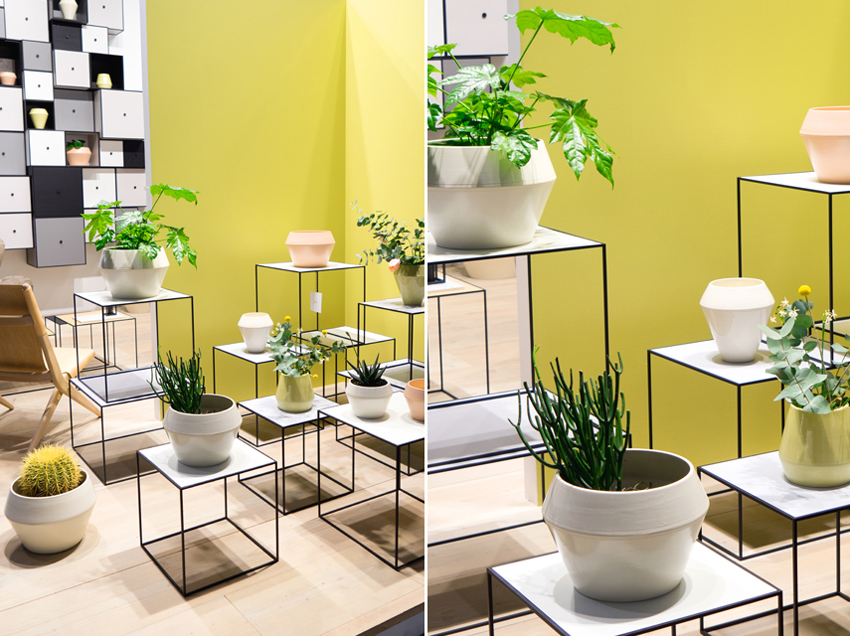 This week we have been out and about in Paris to spot the latest plant trends at the Maison & Objet January 2016 show in Paris. And we were not disappointed! Plants in interiors are still growing strong in the interior design world and we have noticed a growing number of brands featuring creative ideas around houseplants. From dedicated furniture, accessories to inspiring booth stylings with plants – the array was big and inspiring. Here are some of our personal Urban Jungle Bloggers' favorites from Paris!
Top image: graphic Rimm plant pots and vases in earthenware by Danish brand by Lassen /// Interesting green vertical wall piece by Portuguese design studio WOMB: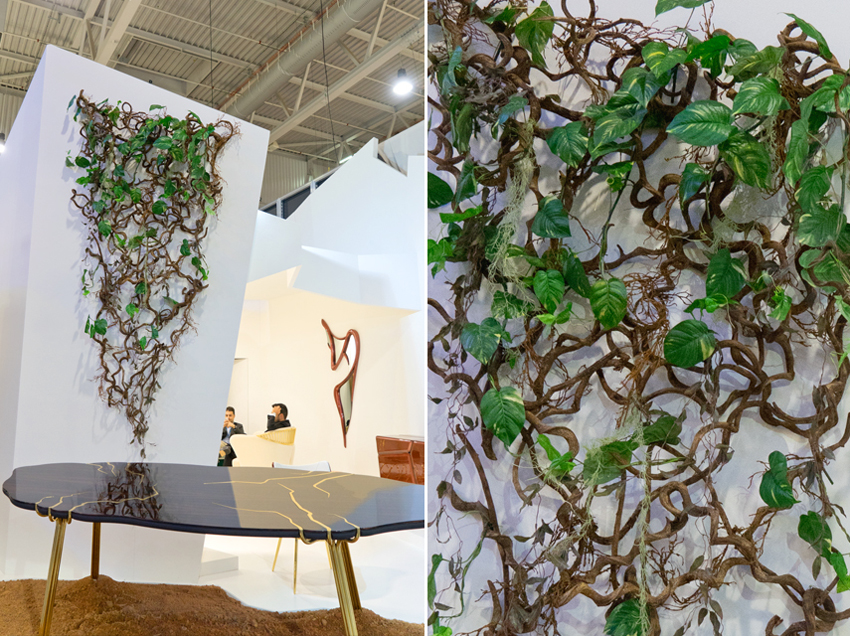 Bold yellow and blue geometric ceramic planters by Lithho Italia /// A jungle-ish retreat with waving palms, succulents and bright colors at Missoni Home: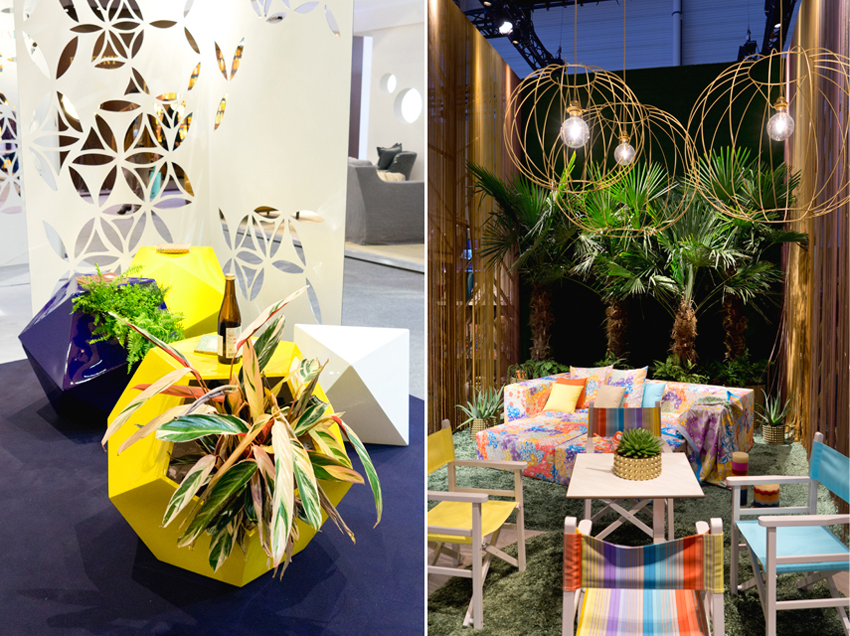 Monstera patterns, giant ferns, mirrors and natural materials at Honoré Décoration: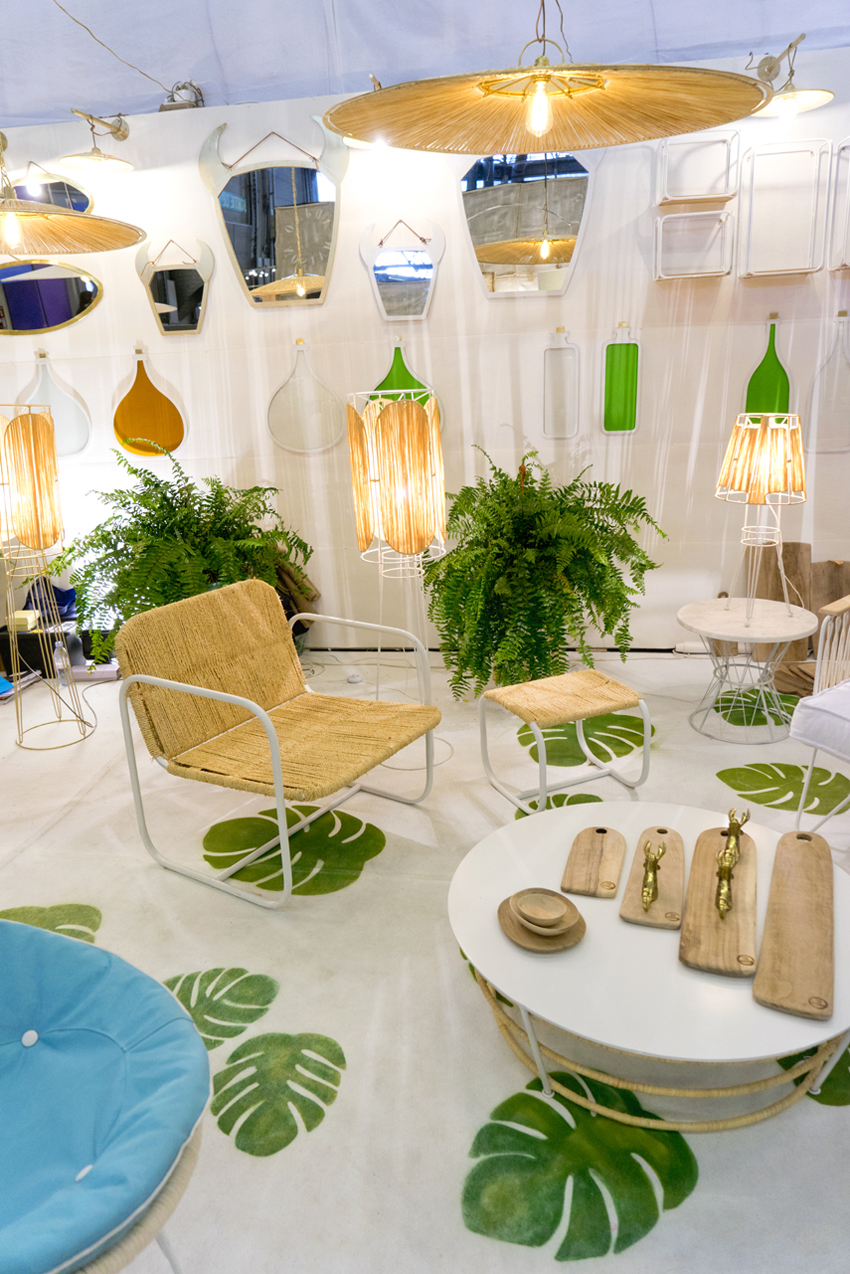 A fantastic (and huge) luxurious boho jungle installation with lots of natural and recycled materials (like car tires, wood, coconut fibers) by Sempre Belgium /// Bright colors and graphic wallpapers and peace lilies and ferns at Tolix: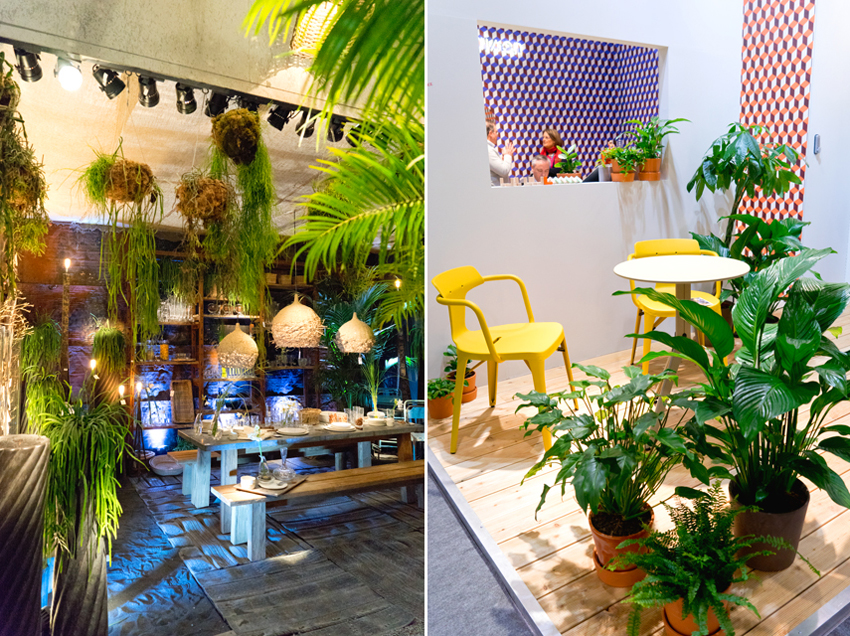 Botanical style with a vintage touch and nice selection of different plants at HK Living: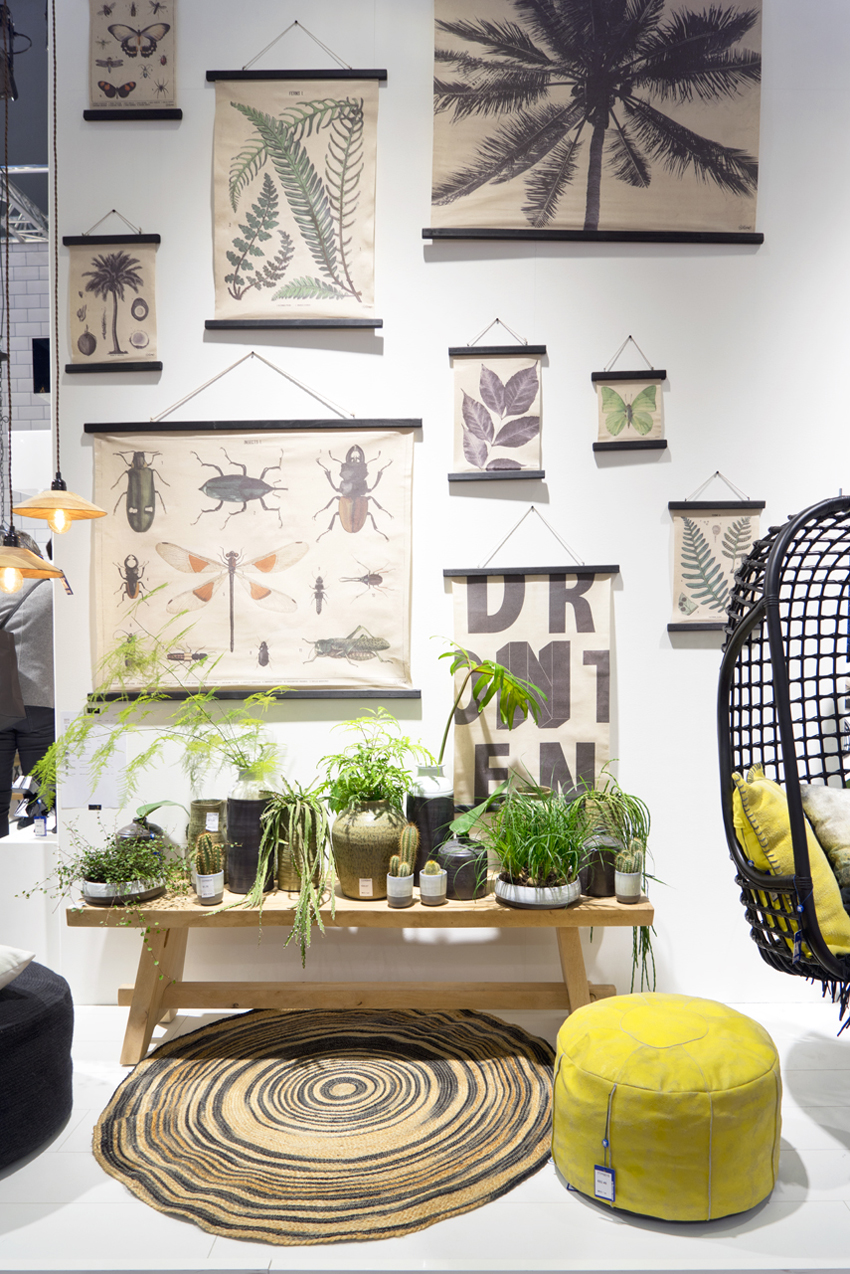 New outline plant frames (trellis) and terracotta pots by Eno Studio /// Very simple ceramic plant pots and hanging plant pots by Danish brand Hübsch: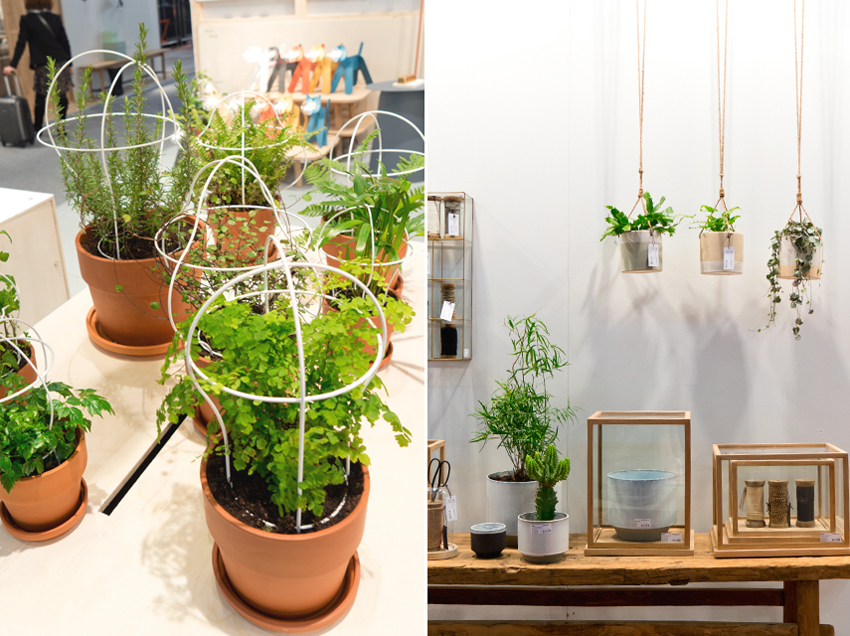 Gorgeous mirrors and magnifying glasses to enhance the relationship with your plants by Studio Dossofiorito /// Pastel colored plant walls (tutors) by Ferm Living and their famous hexagon planters and plant boxes in new colors: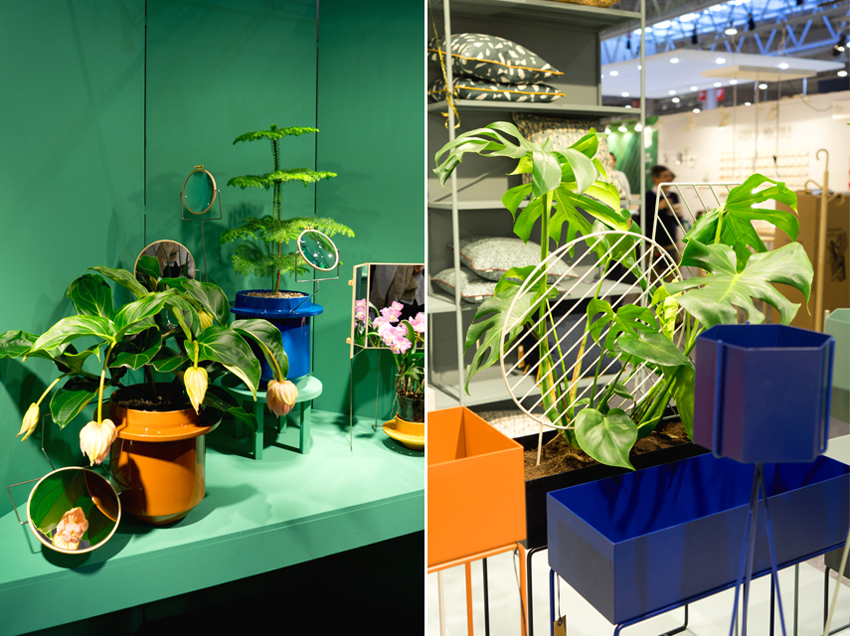 Hanging plant bags for indoor and outdoor usage by Trimm from Copenhagen /// Ivy and Street Art in one of the alleys of the fair: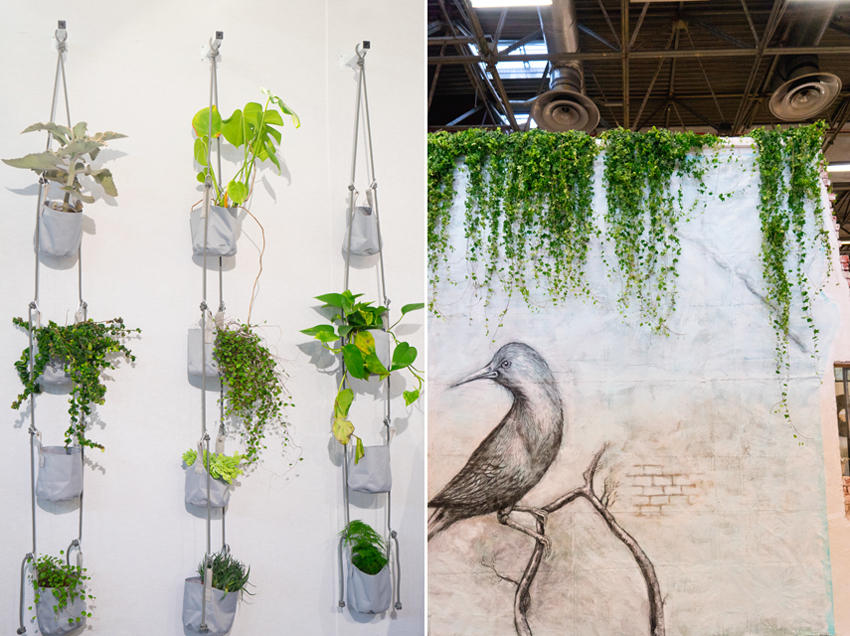 Jungle fever in Gubi's living room with new pendant lights that look just like tropical fruits /// A real statement piece at French brand Alki's stand: an indoor tree!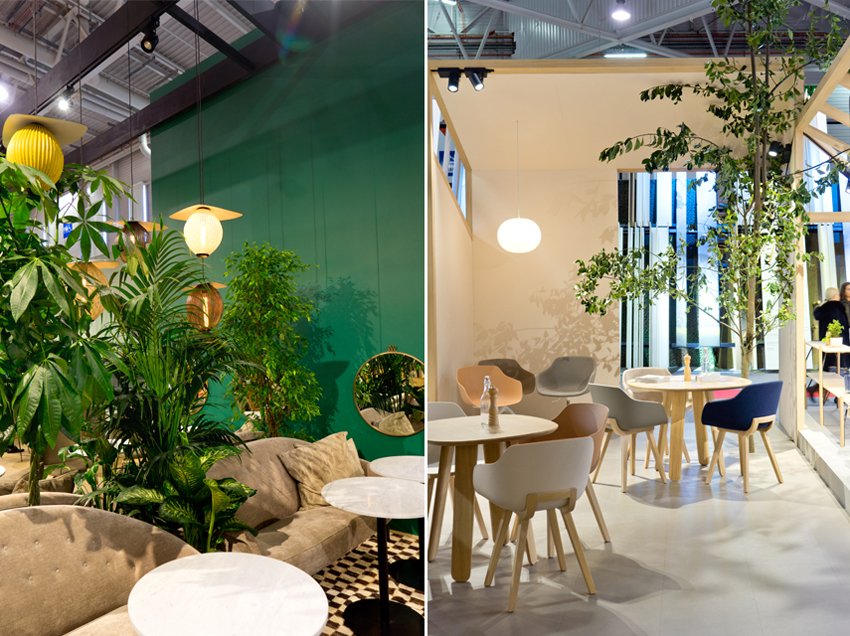 House Doctor incorporated some big Euphorbia succulents and leafy plants in their Scandi styling /// 3D Printed hanging gourds made from potato starch by Dutch brand Rescued: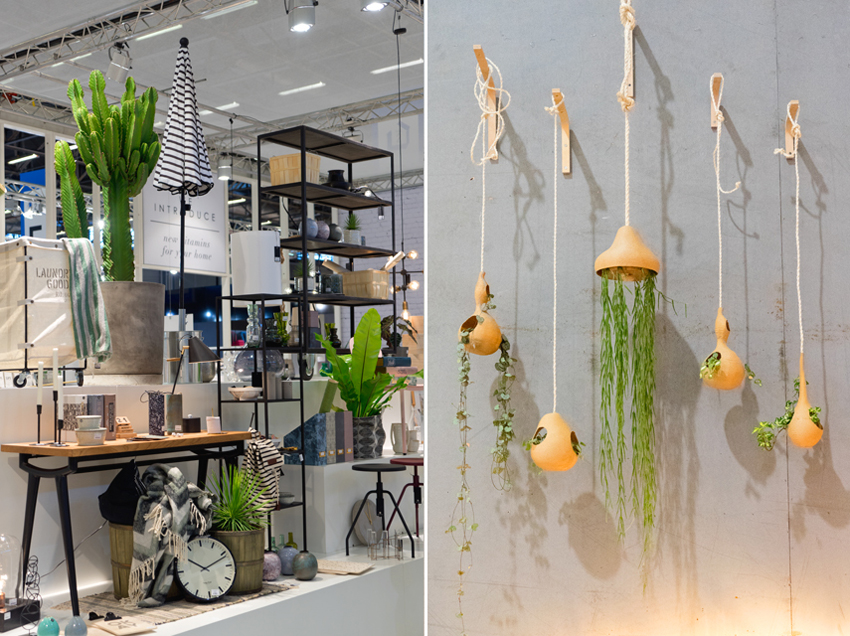 Save
Save