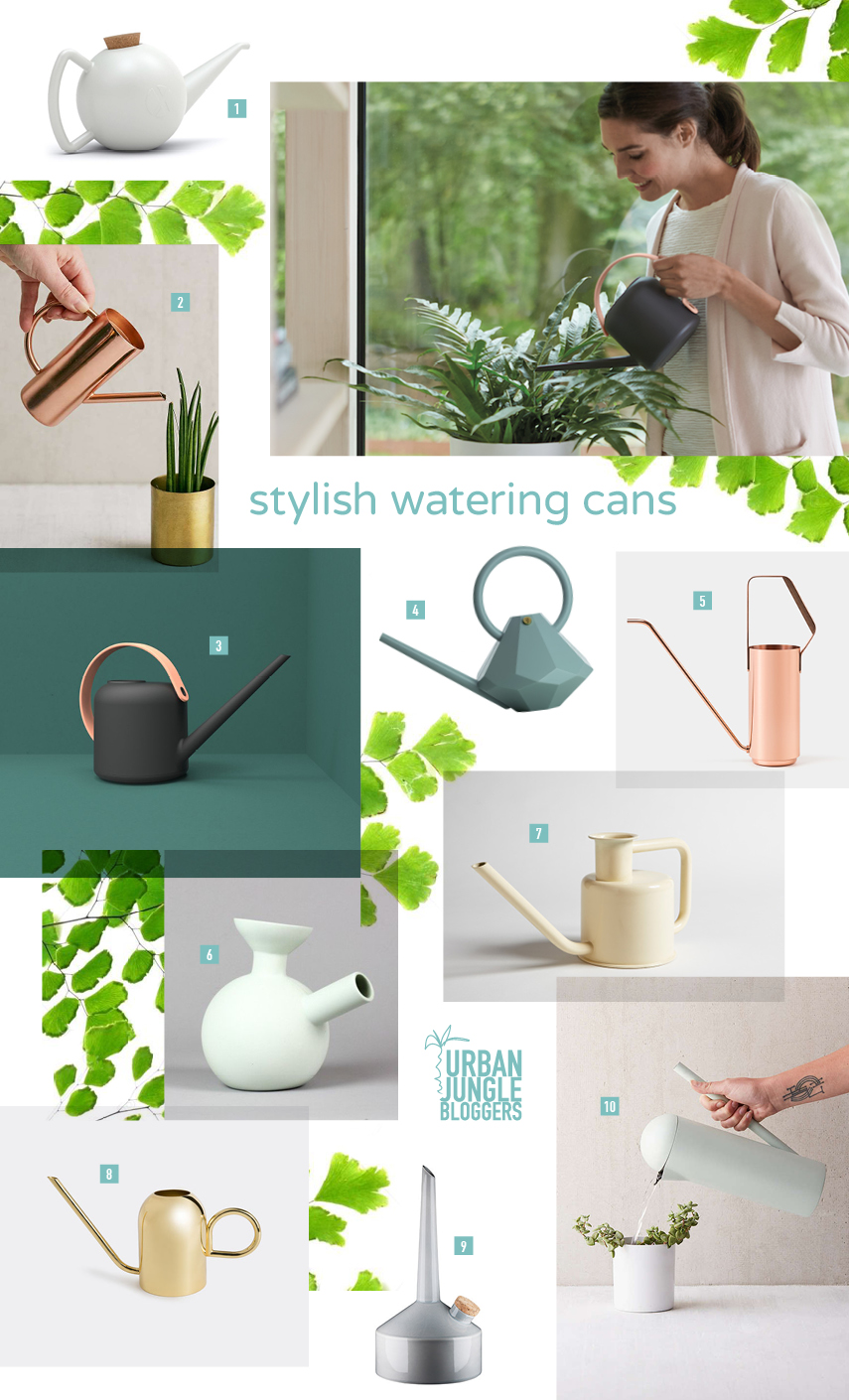 Plant care is more fun with nice gear. Invest in beautiful accessories to make your plant-care sessions even more pleasant: a lovely watering can, special gardening shears, little spades, watering bulbs and more. Plant care will not only be more fun, but more stylish too! These are some of our current favourite watering cans:
1 – Bowli watering can by Xala
2 – Roxi Gold mini watering can by Urban Outfitters 
3 – b. for soft watering can by Elho 
4 – Watercan Chrystal by Garden Glory 
5 – Kaenjusai watering can via Ode to Things 
6 – Sproeigieter by Studio Harm en Elke
7 – Kontextur X3 watering can by Paul Loebach 
8 – Vivero brass watering can by AYTM via Made in Design
9 – Botan watering can by Kristina Stark 
10 – Deuce pitcher watering can by Umbra Shift
This is not a sponsored post. We genuinely <3 the products above!