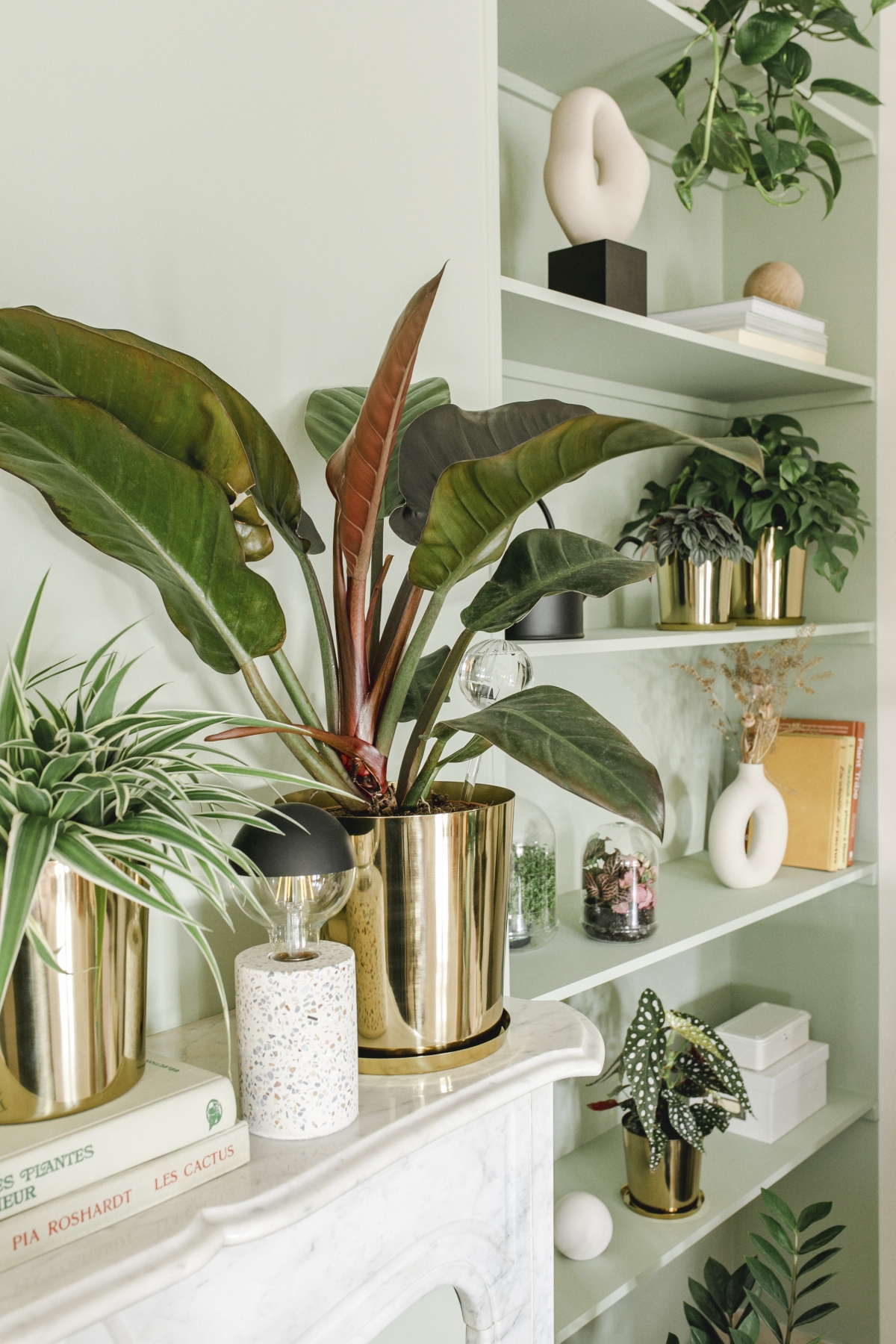 Prepare for the new season and dress your home in the lush colour of green! For the launch of the new H&M Home Spring collection we styled their new items for a lush and fresh spring look. By simply changing the plant pots, you can update the entire look of your urban jungle. These new gold H&M Home pots reflect the light and brighten even the darkest corners. Or go for glass domes and create a mini terrarium with some pink Fittonia and Soleirolia soleirolii. Create a cozy green reading nook where you can have a tea, read a book and relax after a long day. On top of that, we're sharing some easy and simple tricks from some common plant challenges.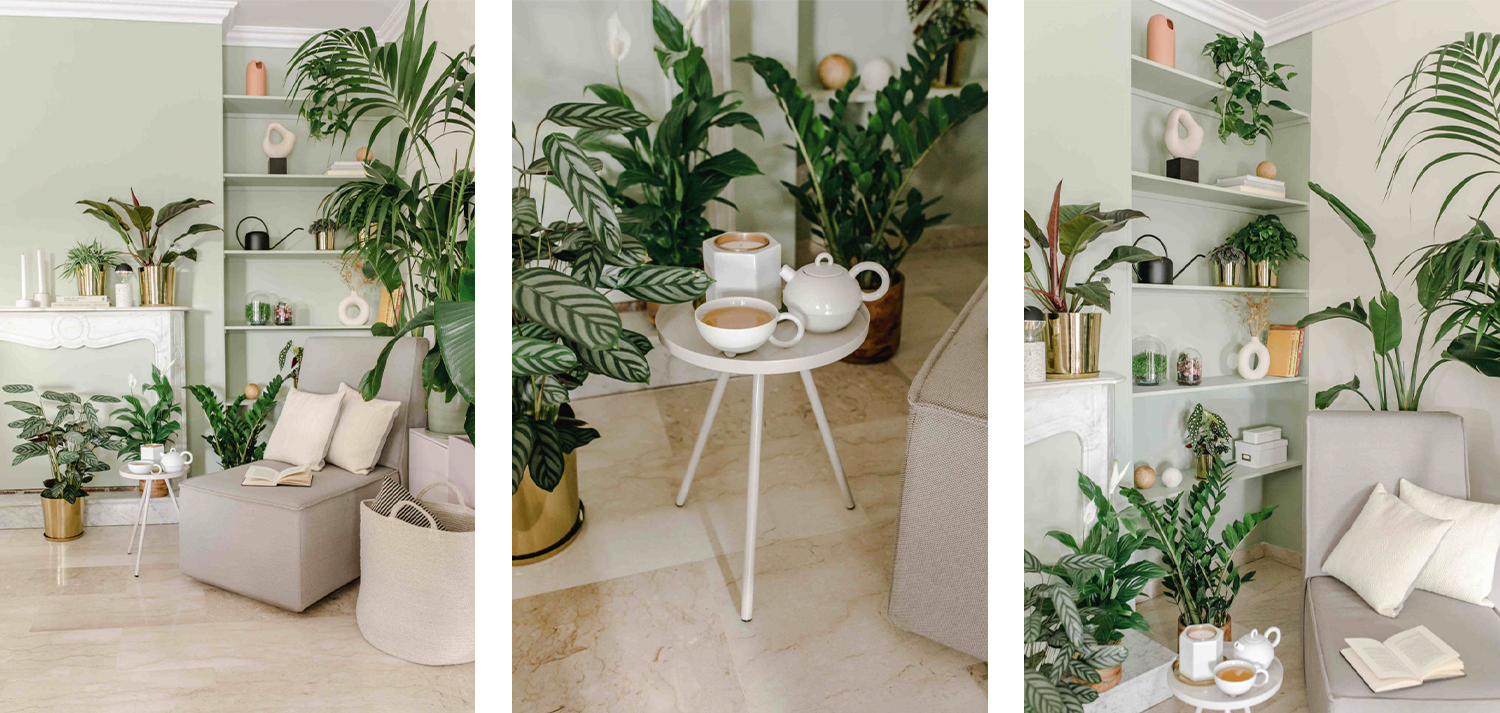 I want a plant to clean the air in my home!
Go for a Pothos! It is not only an easy houseplant but also one of the superpower plants when it comes to purifying the air. It removes toxins such as benzene, formaldehyde and more!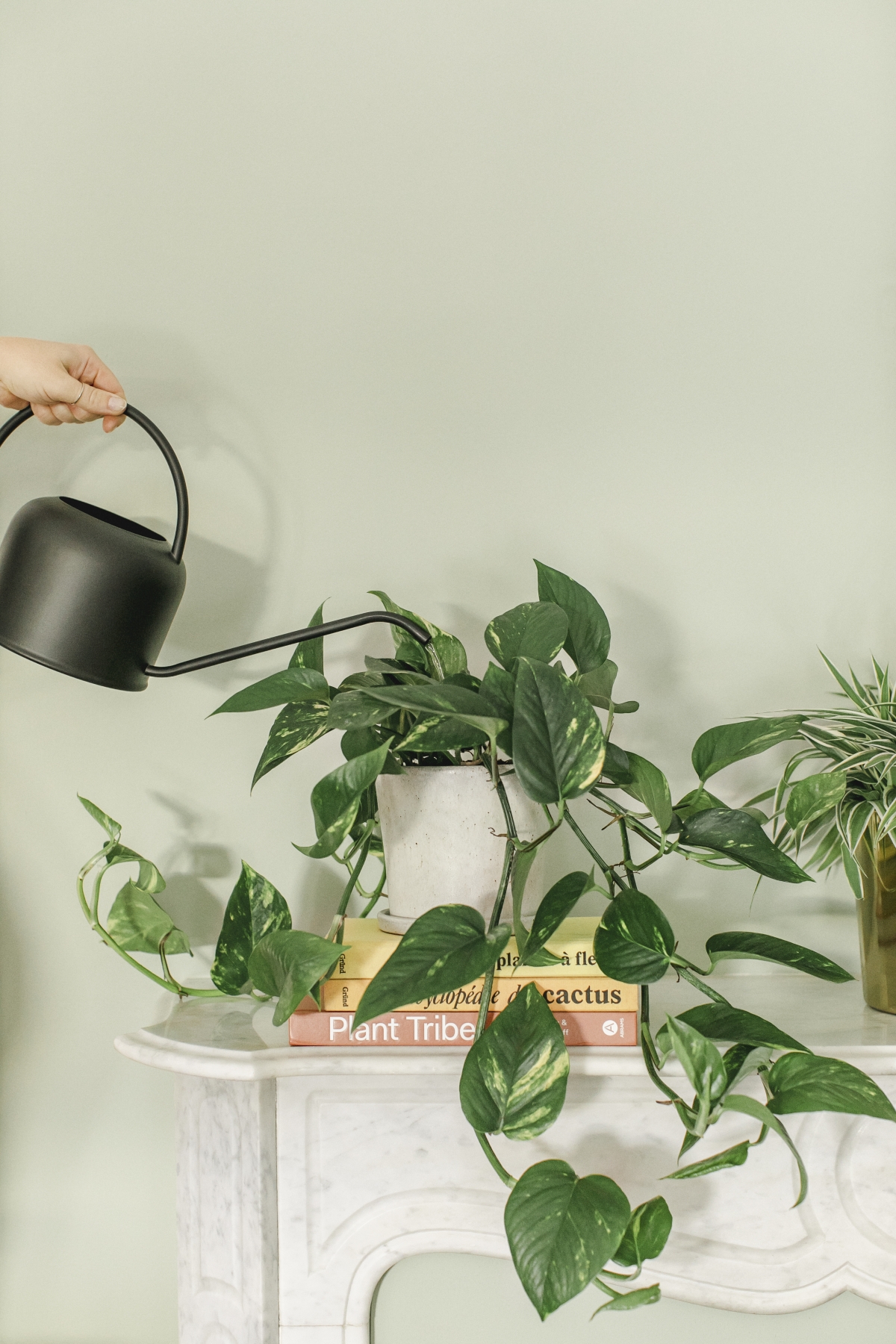 My room needs an artistic touch!
Plain green plants can sometimes be boring, but add patterned plants for an artistic touch. This indirect light loving Philodendron Birkin is almost just as stylish as a real Birkin bag: look at those elegant brush strokes and white leaves! A Begonia maculata is also a nice option with its' spectacular dotted leaves!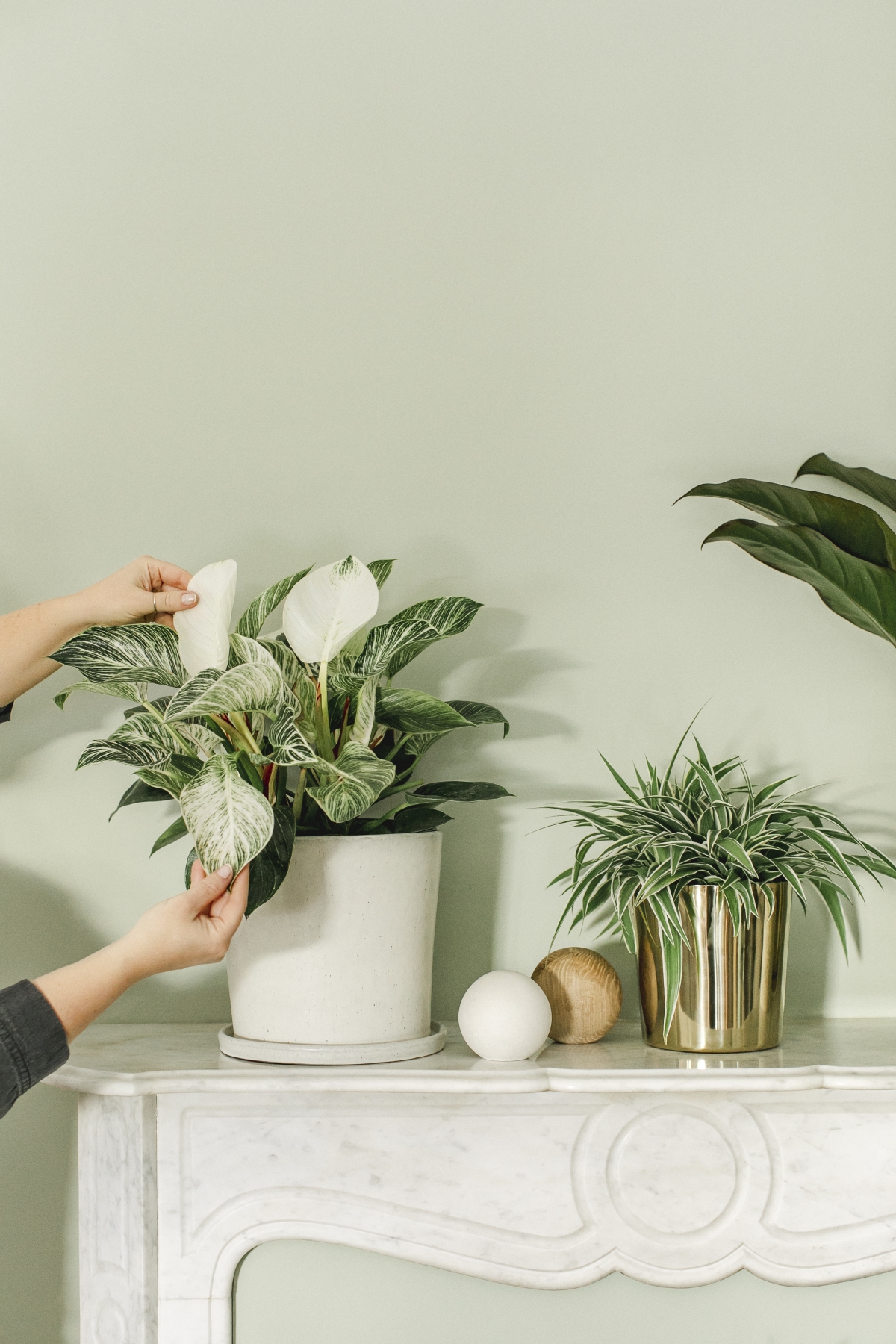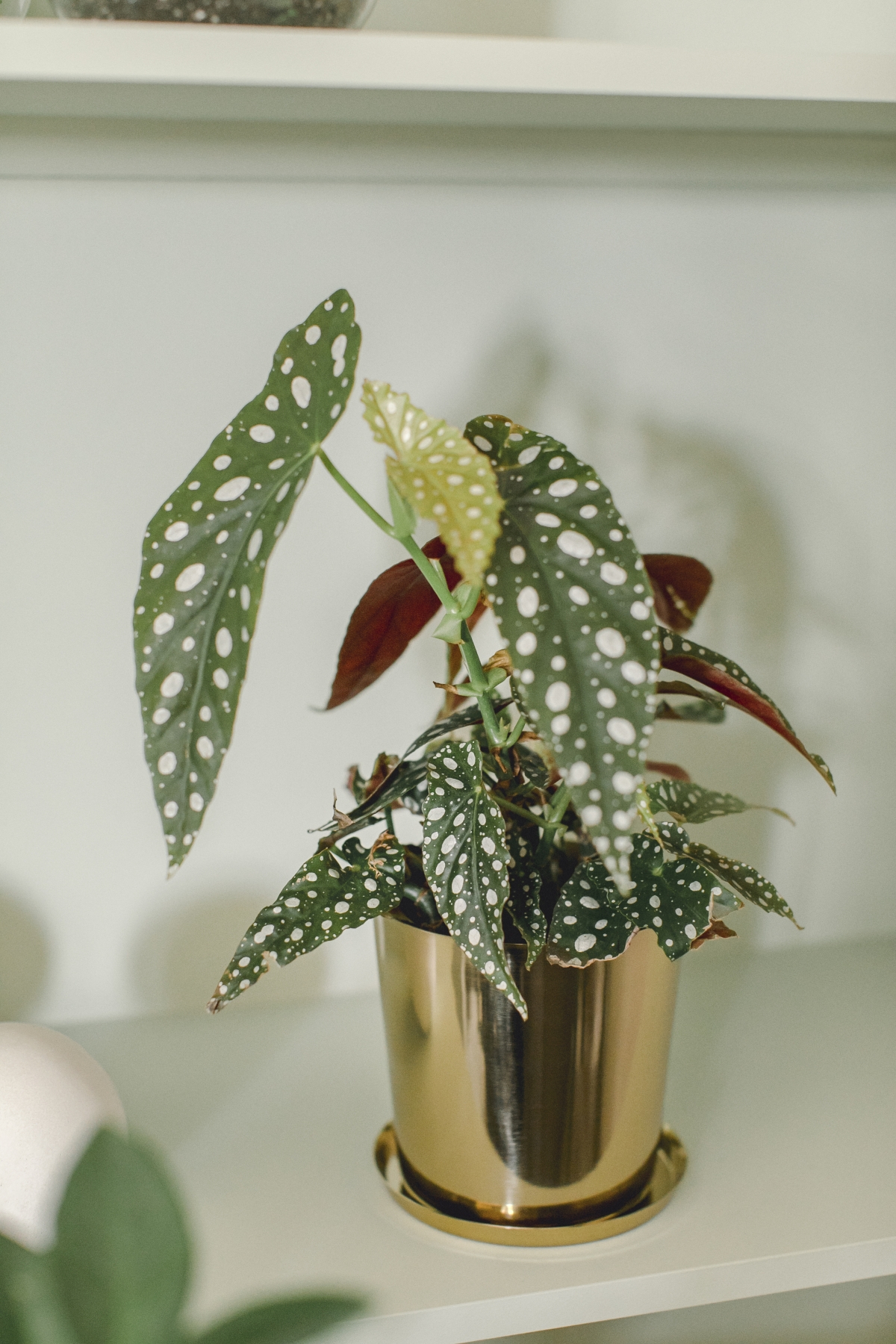 I need a dash of plant color for my spring styling!
Add a touch of soft powdery pink to your spring styling with a coral pink Anthurium. It is a perfect addition for a pastel color palette. Matchy-matchy!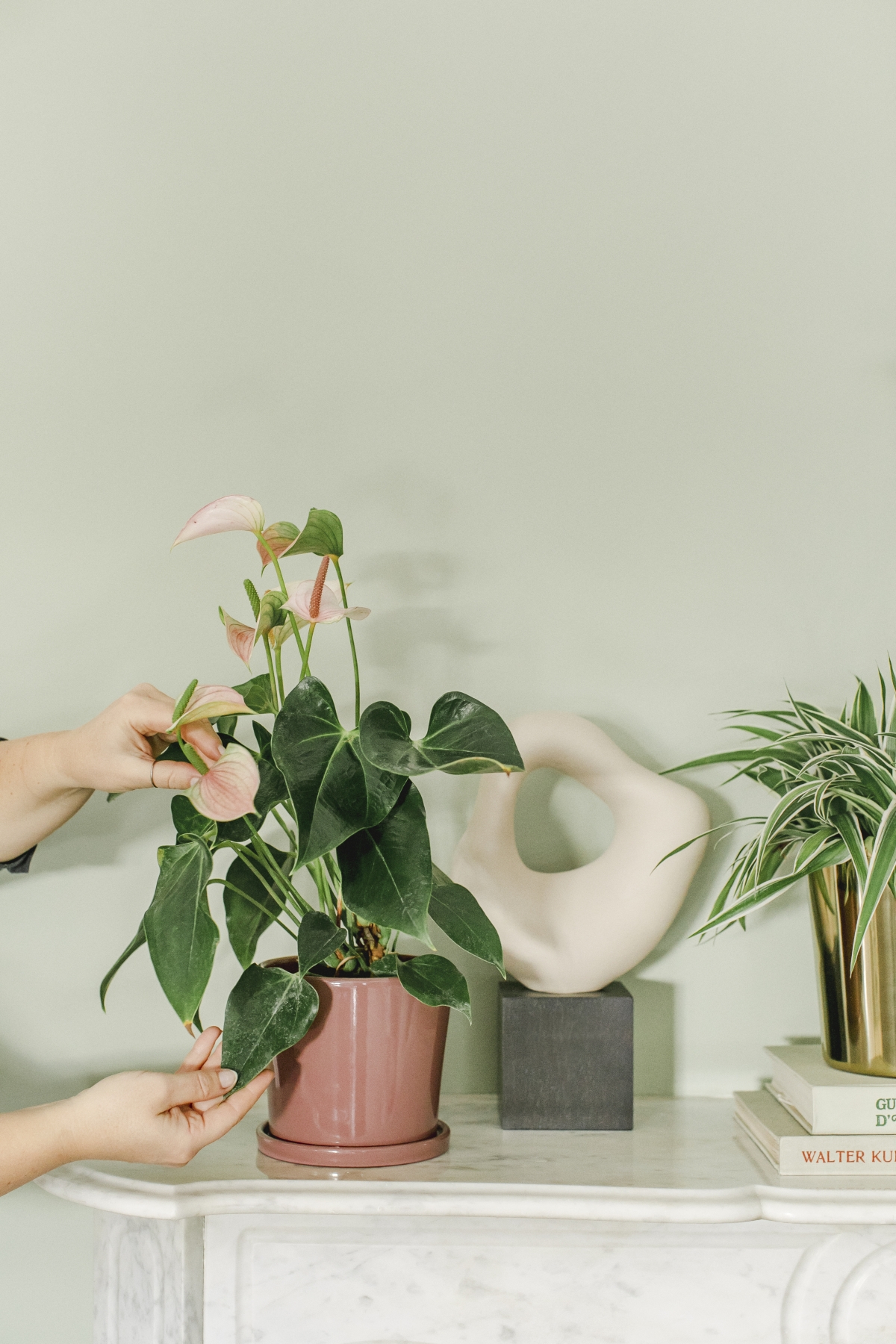 The new H&M Home Spring collection is now available in their shops worldwide or find it online here. It includes elegant ceramic pots with matching saucers (!) with nice finishes in pink, green, white, speckled and black. They come in different sizes that are perfect for small to medium houseplants. The collection also features gold metal pots, glass domes, a glass watering globe, brass accessories, mango wood plant pots, hanging pots for your balcony and more. Check it out here!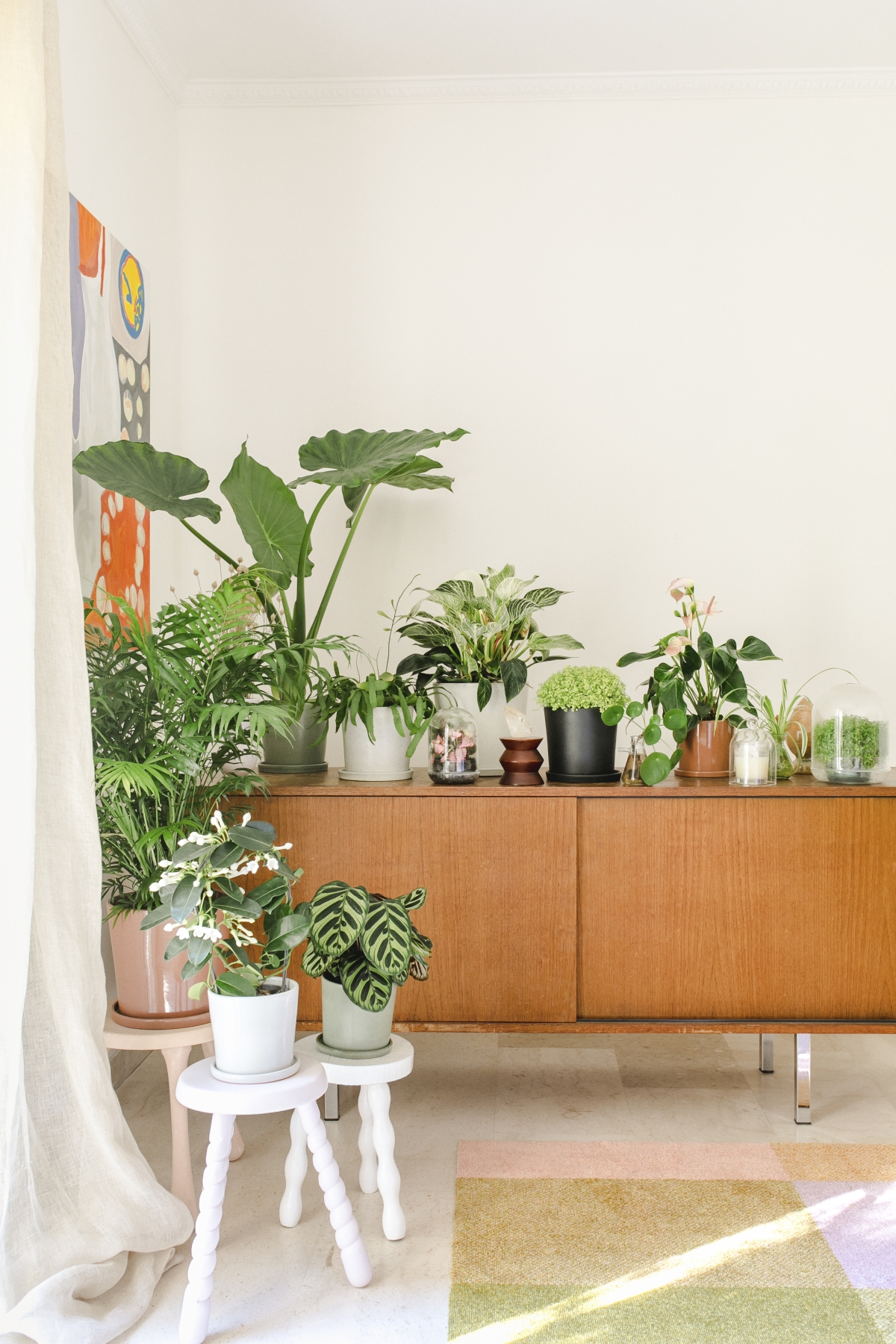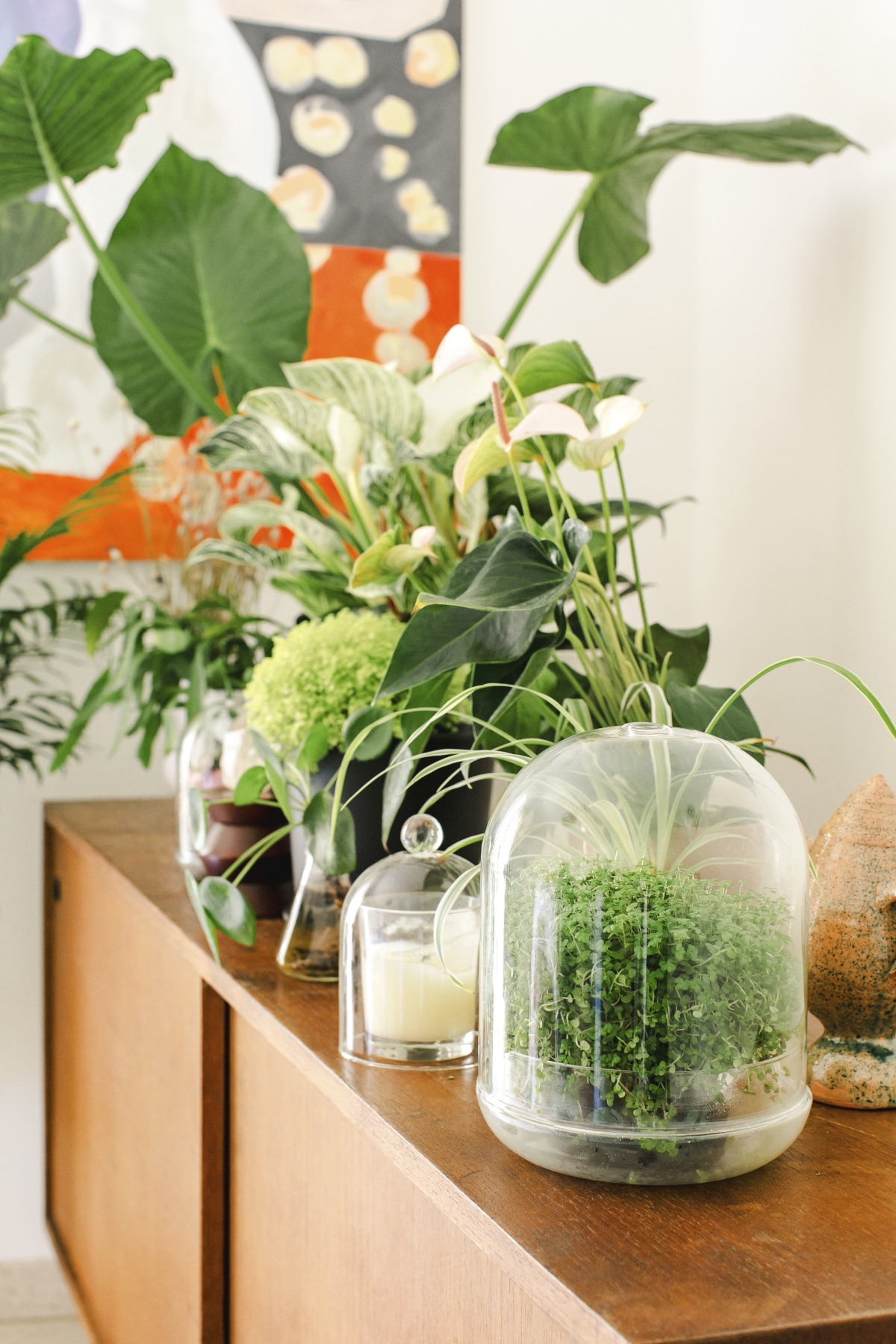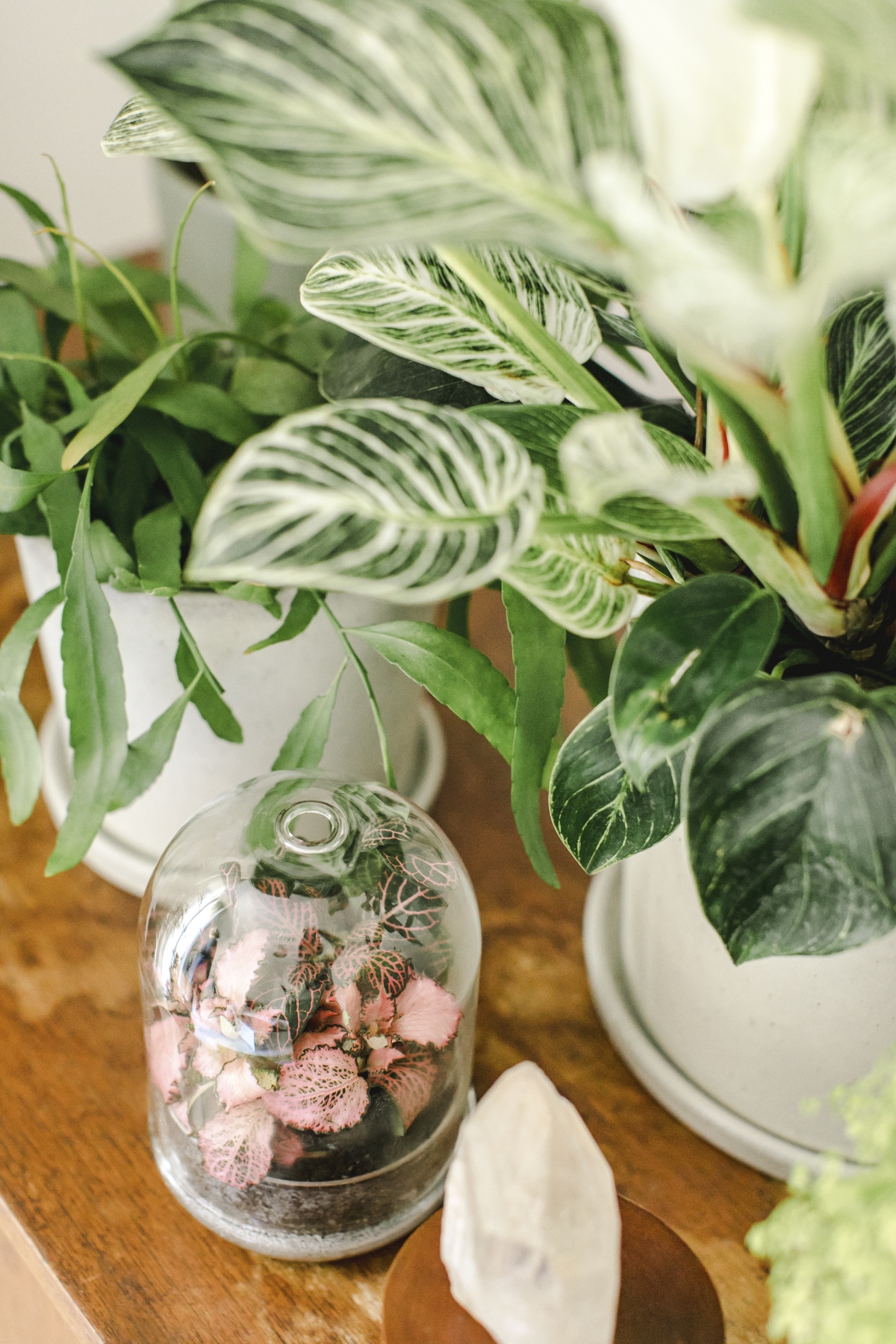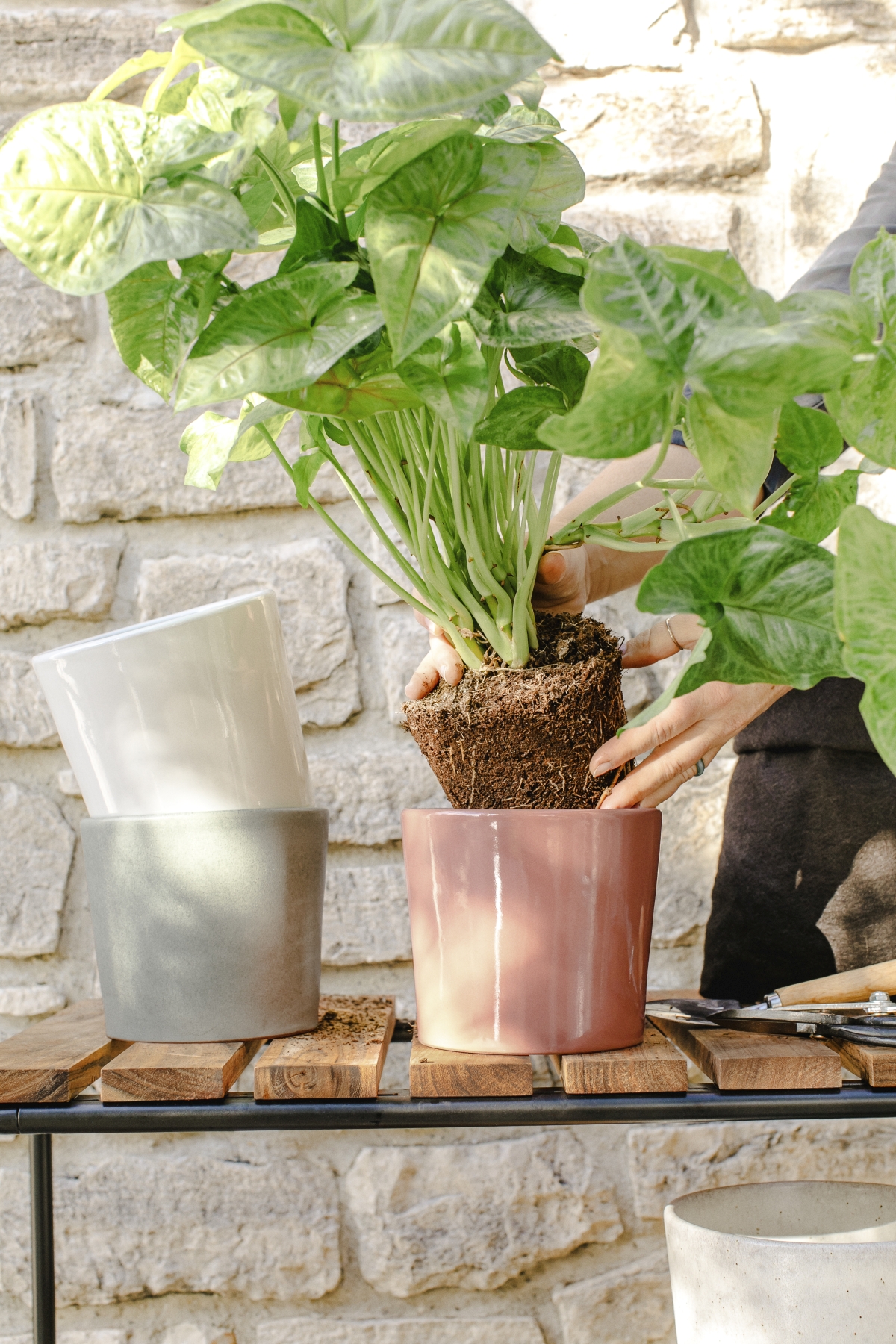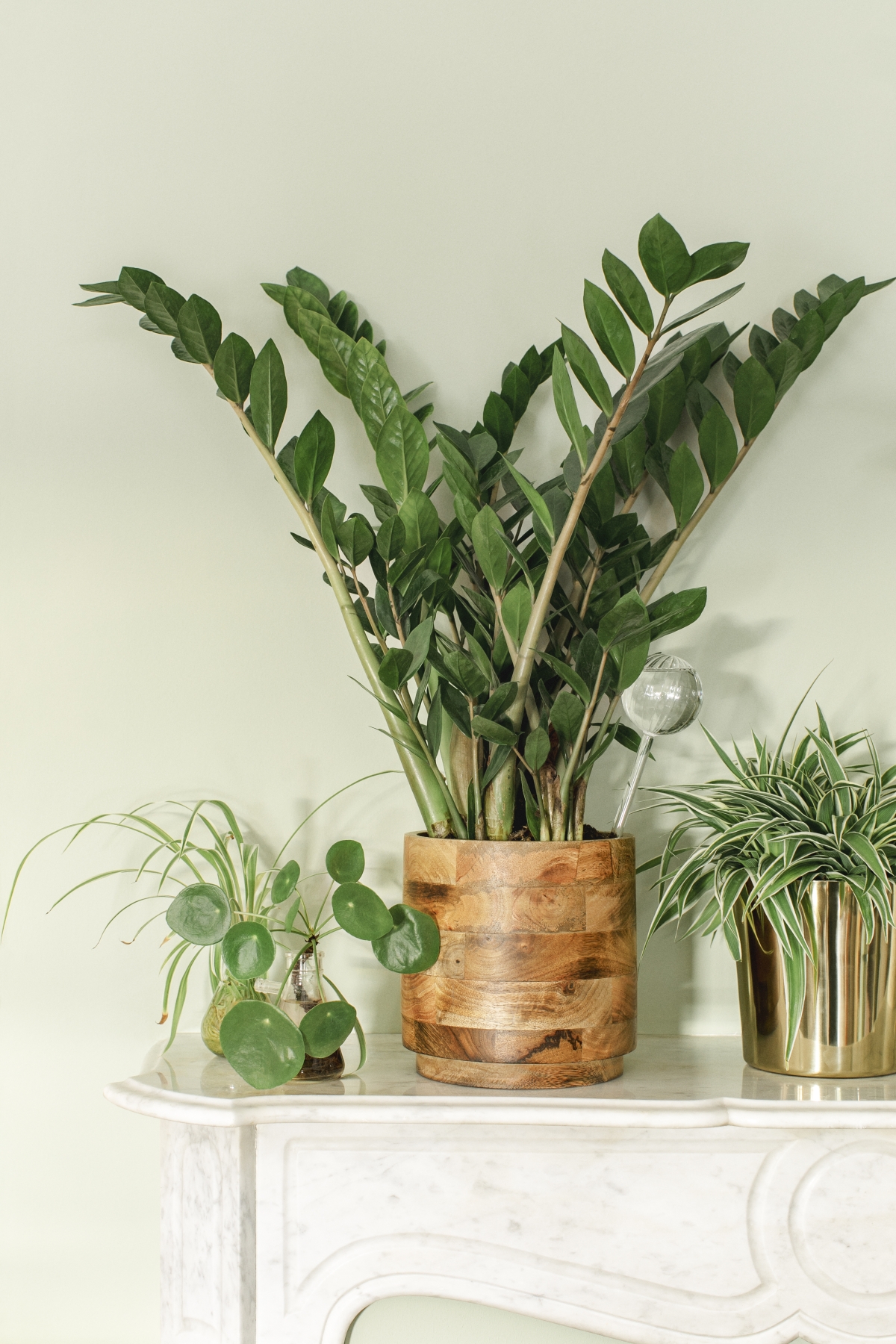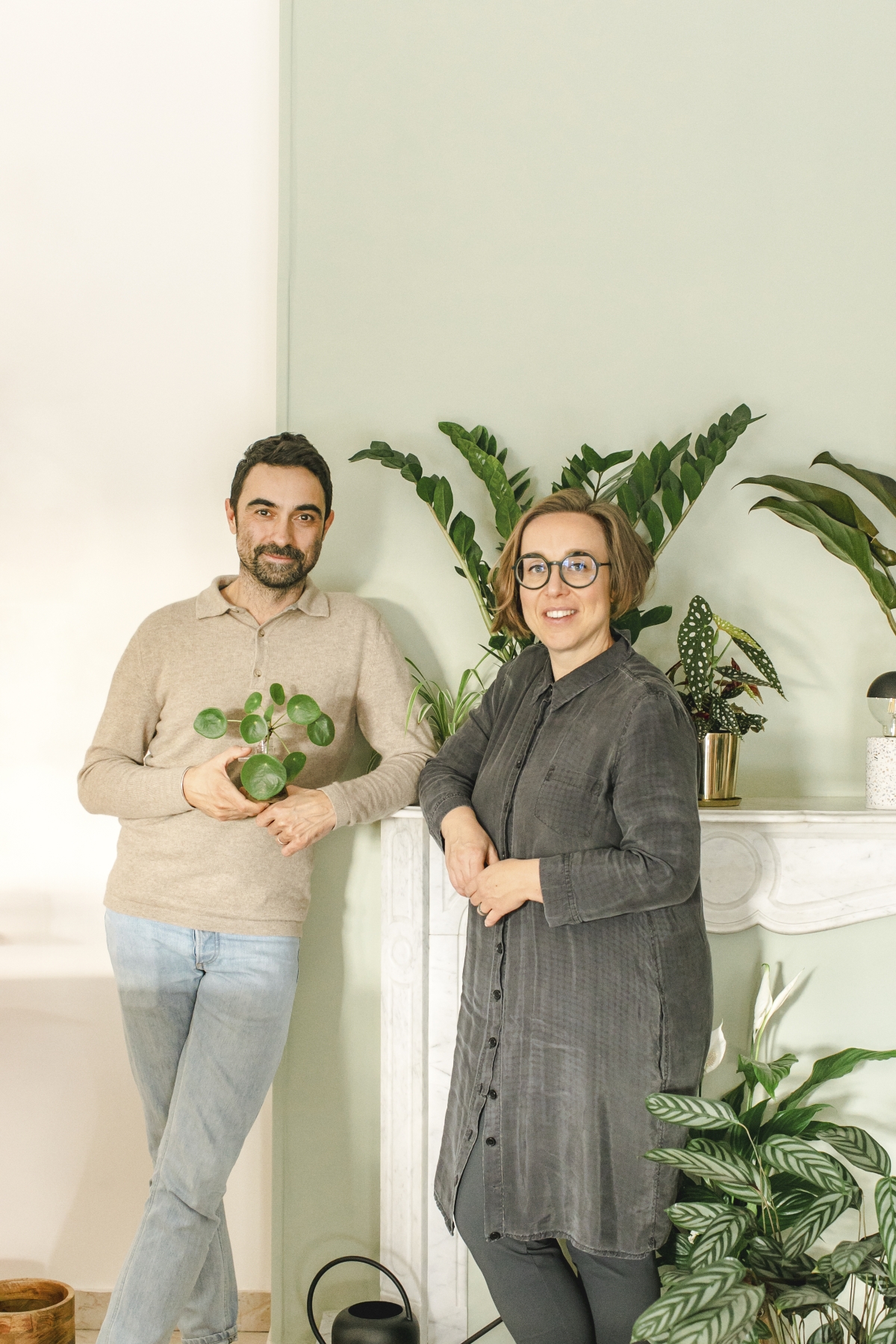 Photography by Marta Puglia for H&M Home x Urban Jungle Bloggers