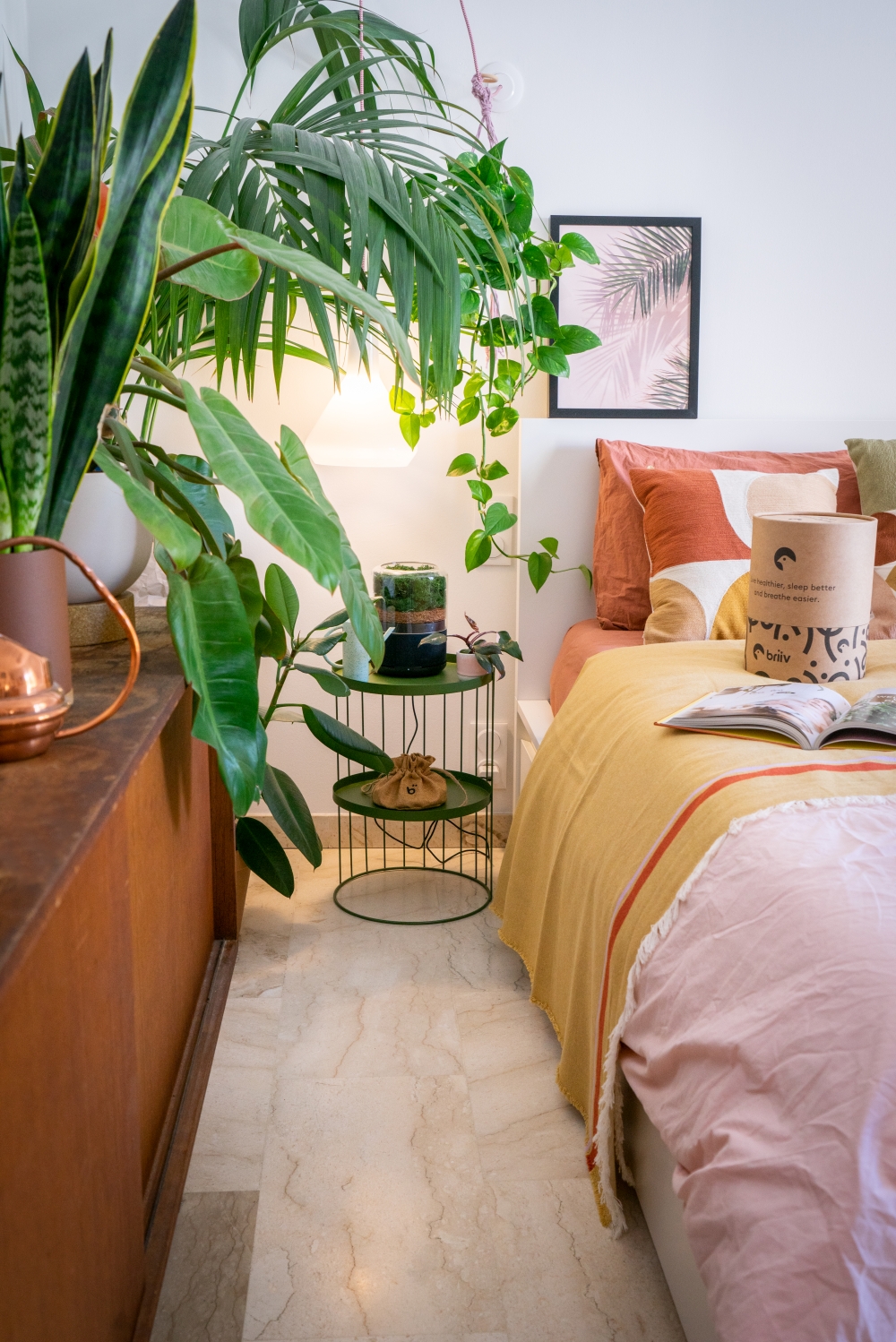 Plants have special super powers: the benefits of living with plants at home in general, and in bedrooms in particular, are countless. They make a room look more alive, and your bedside table brighter. Taking care of your plants can also help you wind down after a busy day. Studies have even shown that by simply touching the leaf of a plant for two minutes, you reduce your stress levels! For a healthy bedroom regime, don't rely on plants alone, however: Good ventilation, fresh bed linens, a comfortable mattress, good pillows, and an extra blanket, if needed, help you sleep better and improve your overall well-being. But not all bedrooms are bright enough to grow healthy plants: maybe there is only one small window or you don't have a window sill, or maybe you don't like taking care of even more plants. If that's the case, or if you don't want to wake up surrounded by plants (really: who are you?), you may want to rely on some help for healthy fresh air in the bedroom. And that's where Briiv comes to the rescue! Briiv is an air filter that uses plant power to purify the air. Briiv is as powerful as 3,043 medium size houseplants. So you can enjoy the benefits of having plants in your home without the hassle.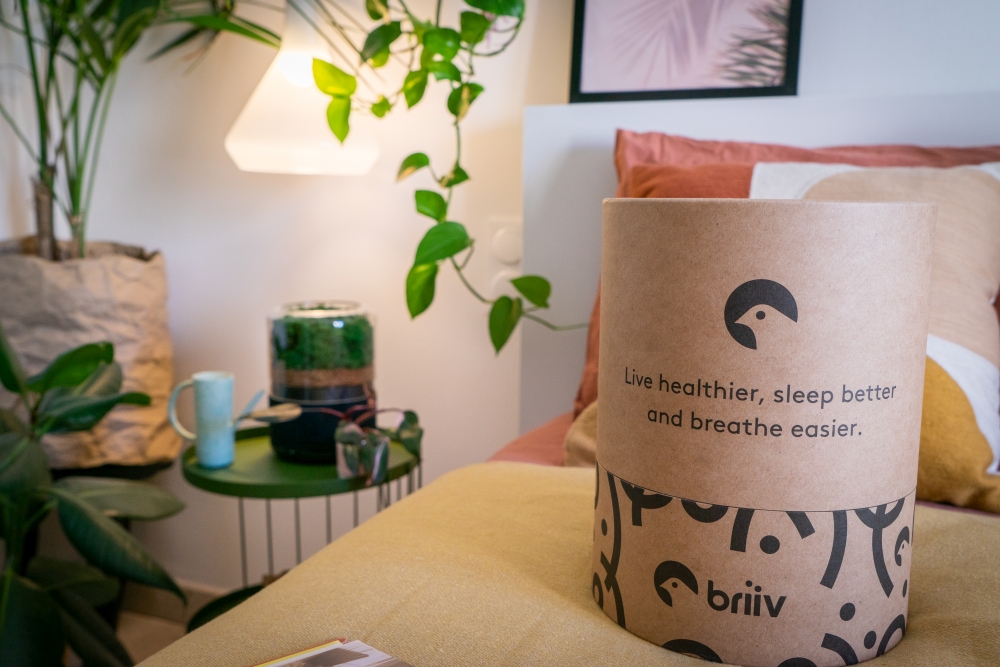 Filling up the glass Briiv vessel with the sustainable sourced moss is a breeze. It is quick, simple and adds a natural touch to any corner of your bedroom – or your bedside table in particular! One Briiv Air Filter is proven to purify a 6m x 6m space in just one hour, so you would ideally add one unit in whichever room needs a quick air cleanse. If your room is very big, you can add two or more vessels simultaneously. For an average bedroom we recommend one Briiv Air Purifier as in our example case in Judith's guest bedroom.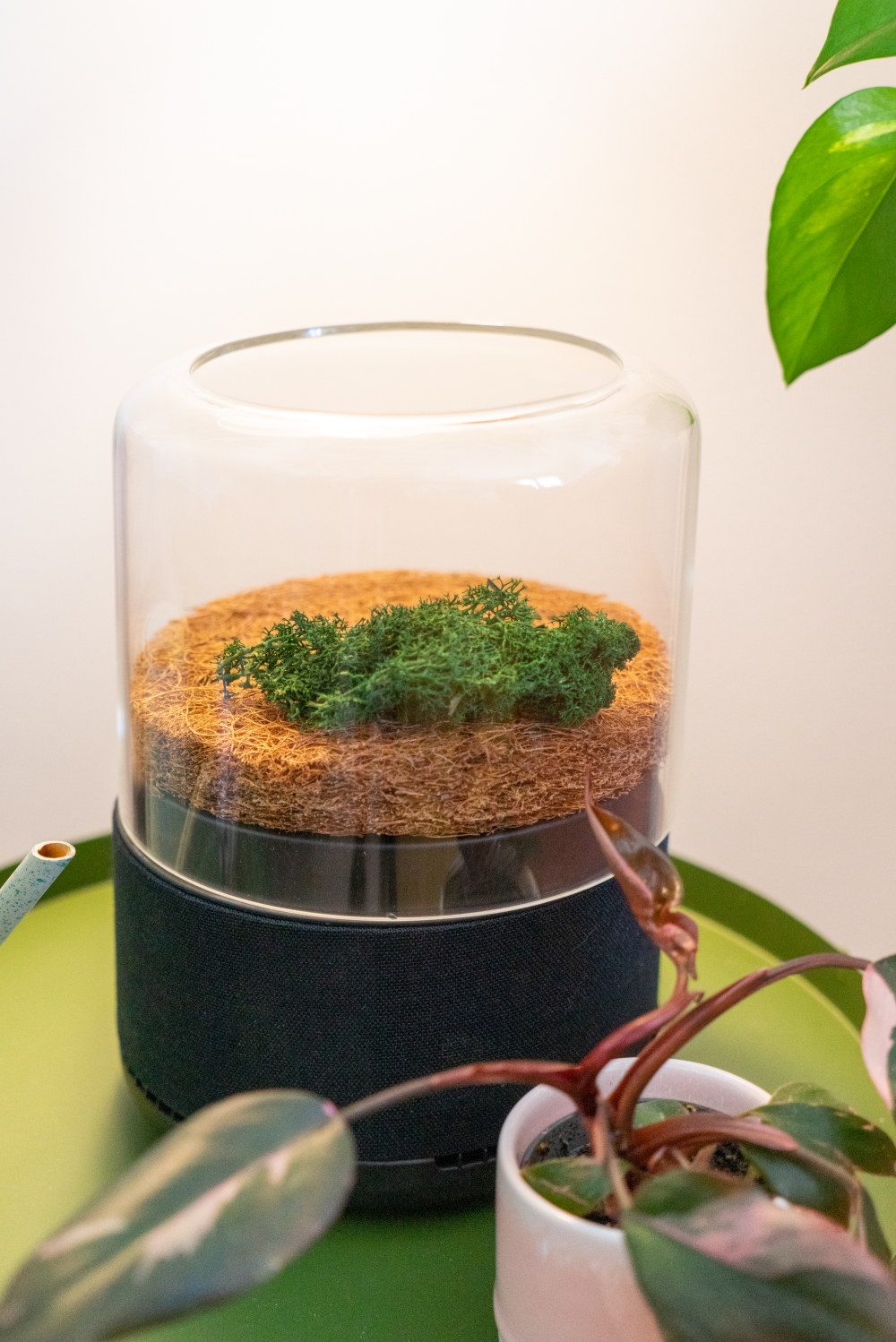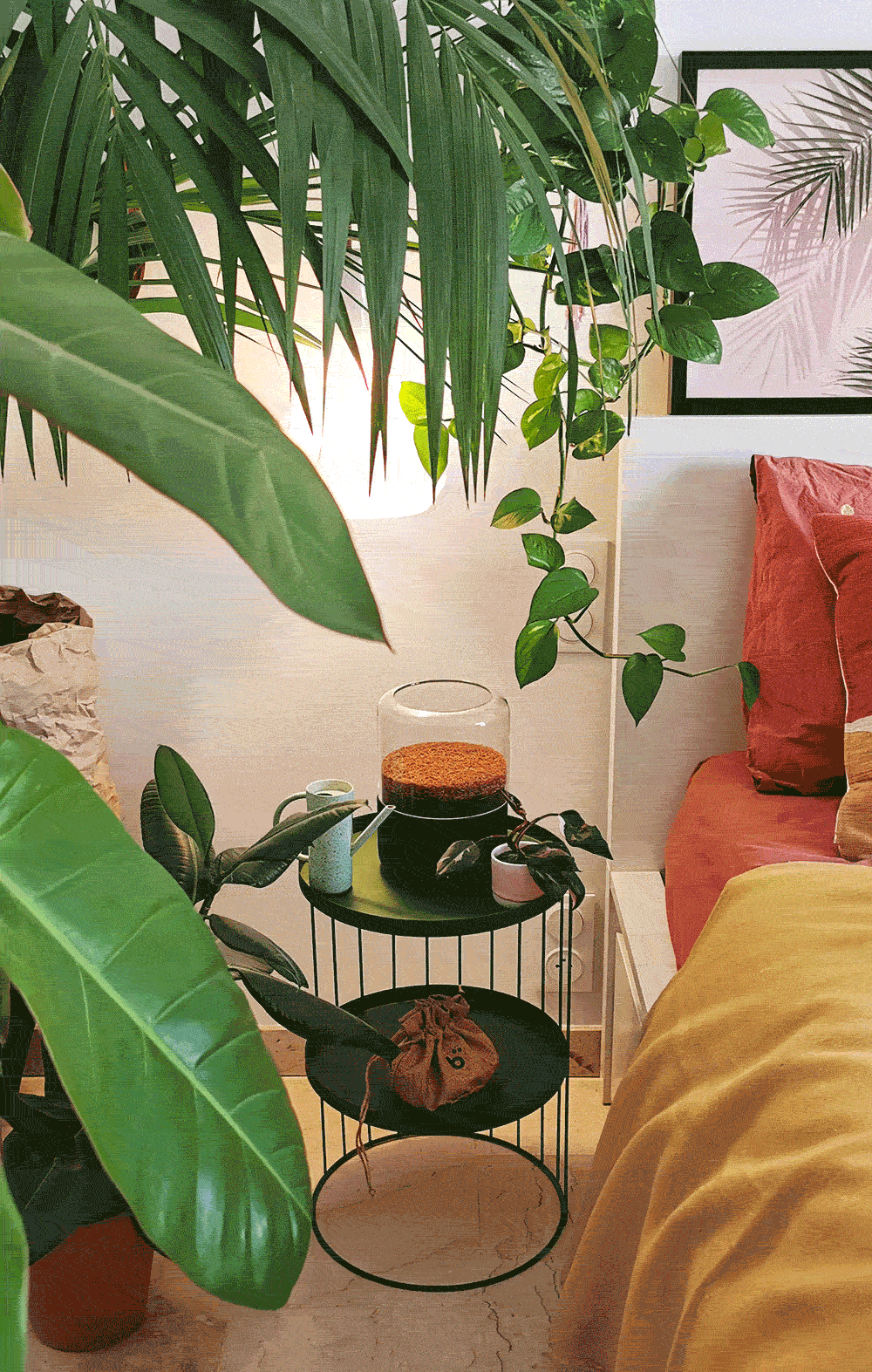 Look at how beautiful this fresh green sustainable sourced Reindeer Lichen moss looks. By the way, it's suitable for home composting: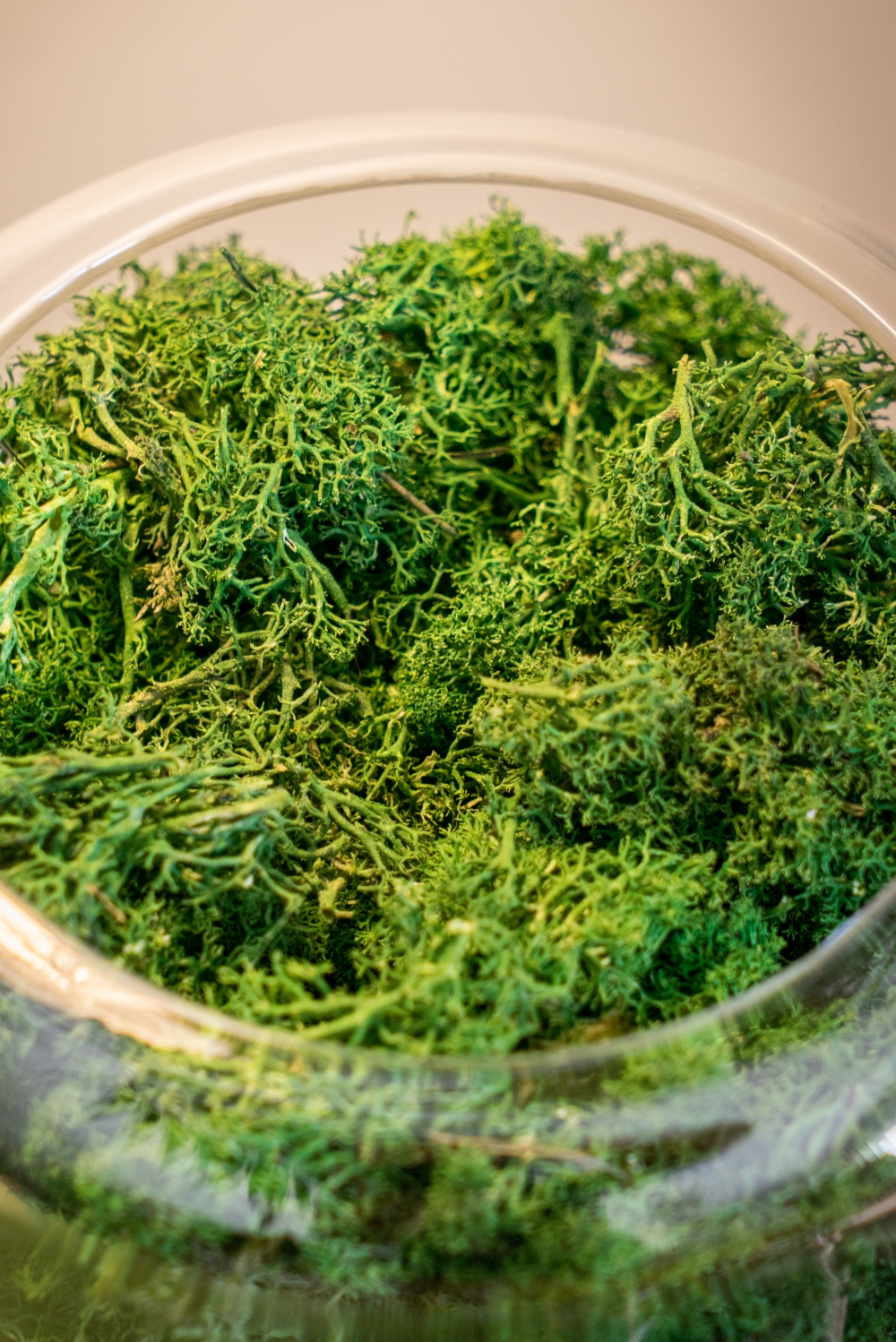 The finished Briiv Air Filter looks like a fancy terrarium and comes with a sleek black base made of bio-plastic derived from elephant grass and a glass dome that can easily be recycled once not needed. The air is filtered by the Reindeer Lichen moss first: it captures large particulate matter like dust and animal dander from the air. The moss is sustainably harvested in Finland and from managed woodlands where they allow time between each harvest for it to recover. Coconut fibres from the second layer of filtration trap harmful substances from the air. And the final filtrations comes from the bespoke Silk Matrix filter which combines naturally occurring carbon and silk nanofibers. These were originally developed for the medical industry and remove the finest harmful particles from the air and are 100% biodegradable unlike their HEPA counterparts.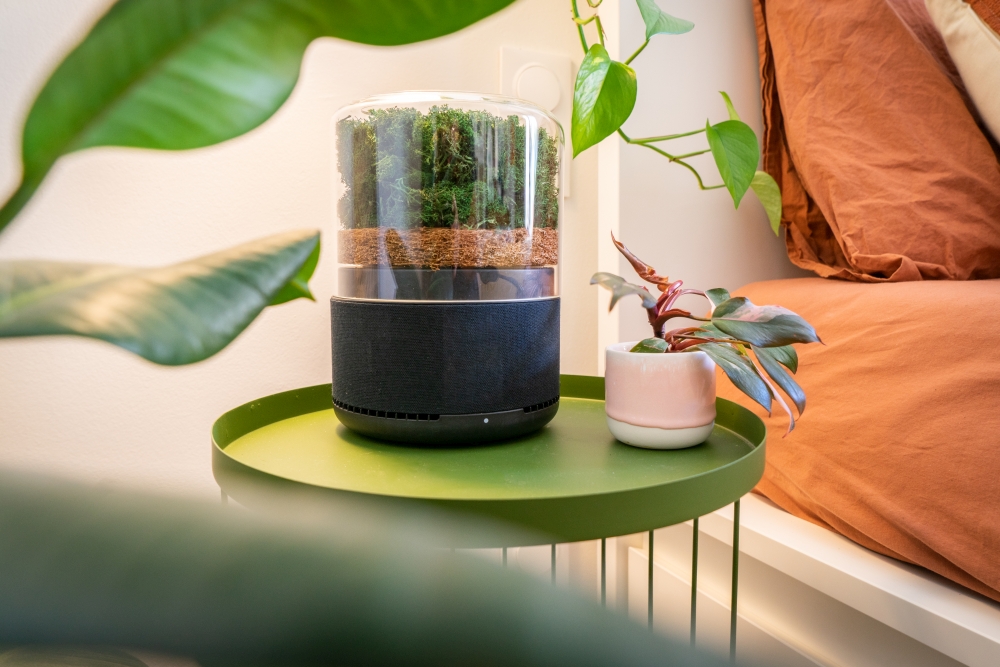 Plants in the bedroom? YES or NO?
Every time we post a picture of a beautiful bedroom filled with plants on Instagram, we get some concerned comments from readers who believe sleeping in a bedroom with plants is not healthy. Here's why we feel differently: Plants respire as humans do, emitting carbon dioxide at night (the reverse of photosynthesis) and converting carbon dioxide to oxygen (by photosynthesis) during the day. Carbon dioxide (CO2) and carbon monoxide (CO) are often confused. The names sound similar, both compounds are colorless and odorless gases, and at high concentrations both can be deadly. In small amounts, carbon dioxide is relatively harmless, whereas carbon monoxide is extremely dangerous. Maybe this is the basis of the misperception.
The amount of CO2 that most plants produce at night is far less than the amount people and pets do. You could even say that sleeping with another person, in the same room or in the same bed, is less healthy (oxygen-wise) than sleeping in a bedroom filled with plants.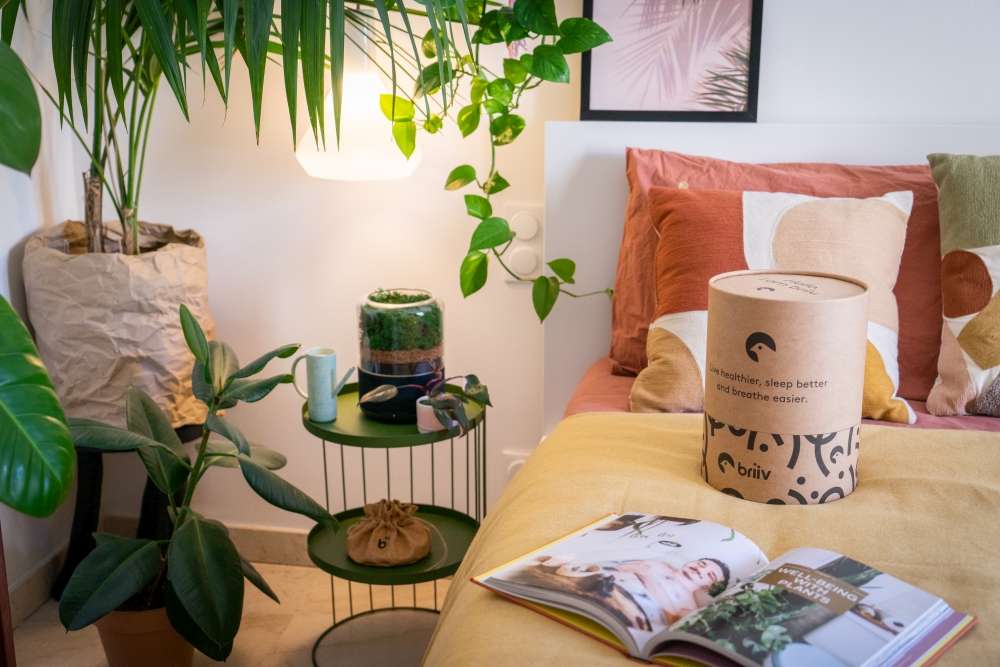 The Briiv Air Purifier will increase the wellbeing of any room and of yourself, too. We love the idea of purified air in the bedroom done with the help of plant power. Now how about some clean air with the power of plants for your home? Get your Briiv Air Purifier HERE. What you'll notice when you first turn on your Briiv, is that the moss smells a little bit, well like moss: this disappeared after the first sequence of purifying. We turned the Briiv on for one hour, with the windows closed, as we didn't want the Briiv to clean the air coming from outside as well. It felt fresh and nice and we were surprised by how quiet the air filter is compared to others. We recommend turning it on during the day when you're not asleep, unless you like some white noise to fall asleep, Briiv can help you sooth to sleep as well 😉 Another thing that we like about the Briiv is that you can fully control the Briiv via the Briiv app on your phone, you can schedule the purifying sessions, turn it on or off, lower or up the level of purification. It's intuitive and very easy to use.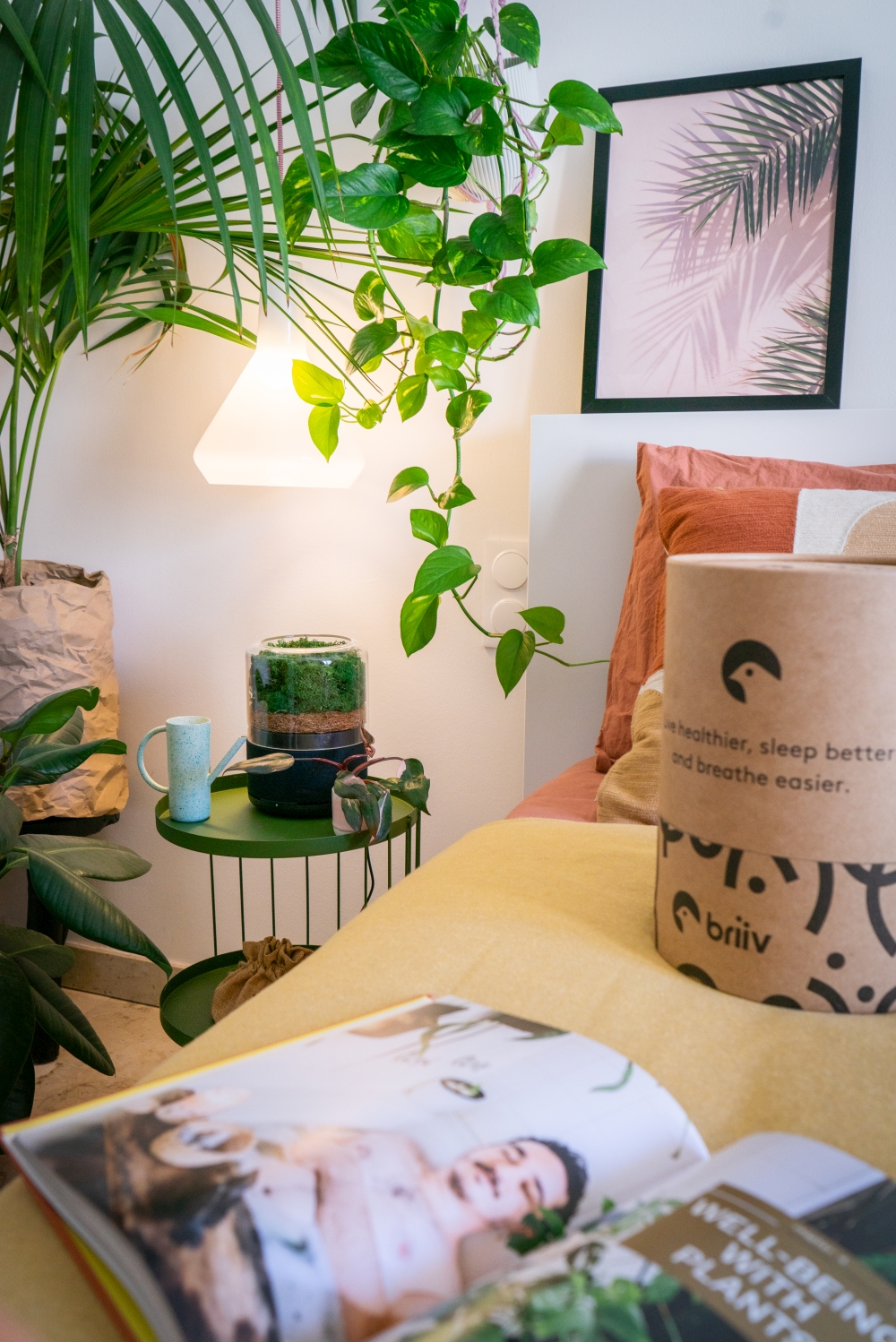 While the Briiv looks similar to a beautiful terrarium, it is not recommended to water the moss: the moss which is part of the filter and will start to compost when you make it wet. Depending on the level of pollution of your space, the natural filters will last you up to 12 months. You can order a new set of moss, coconut coir and a silk matrix filters, directly from Briiv, like here.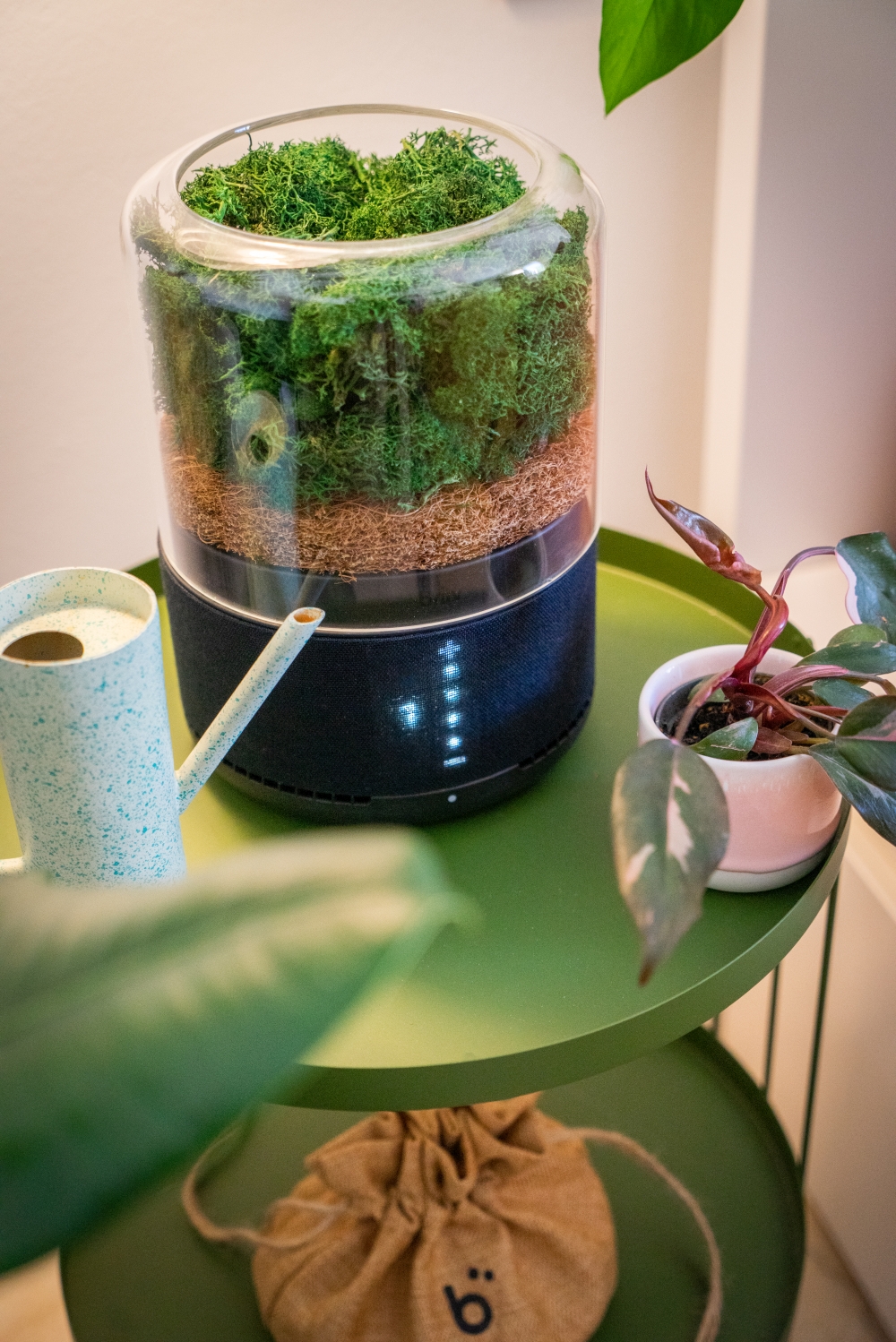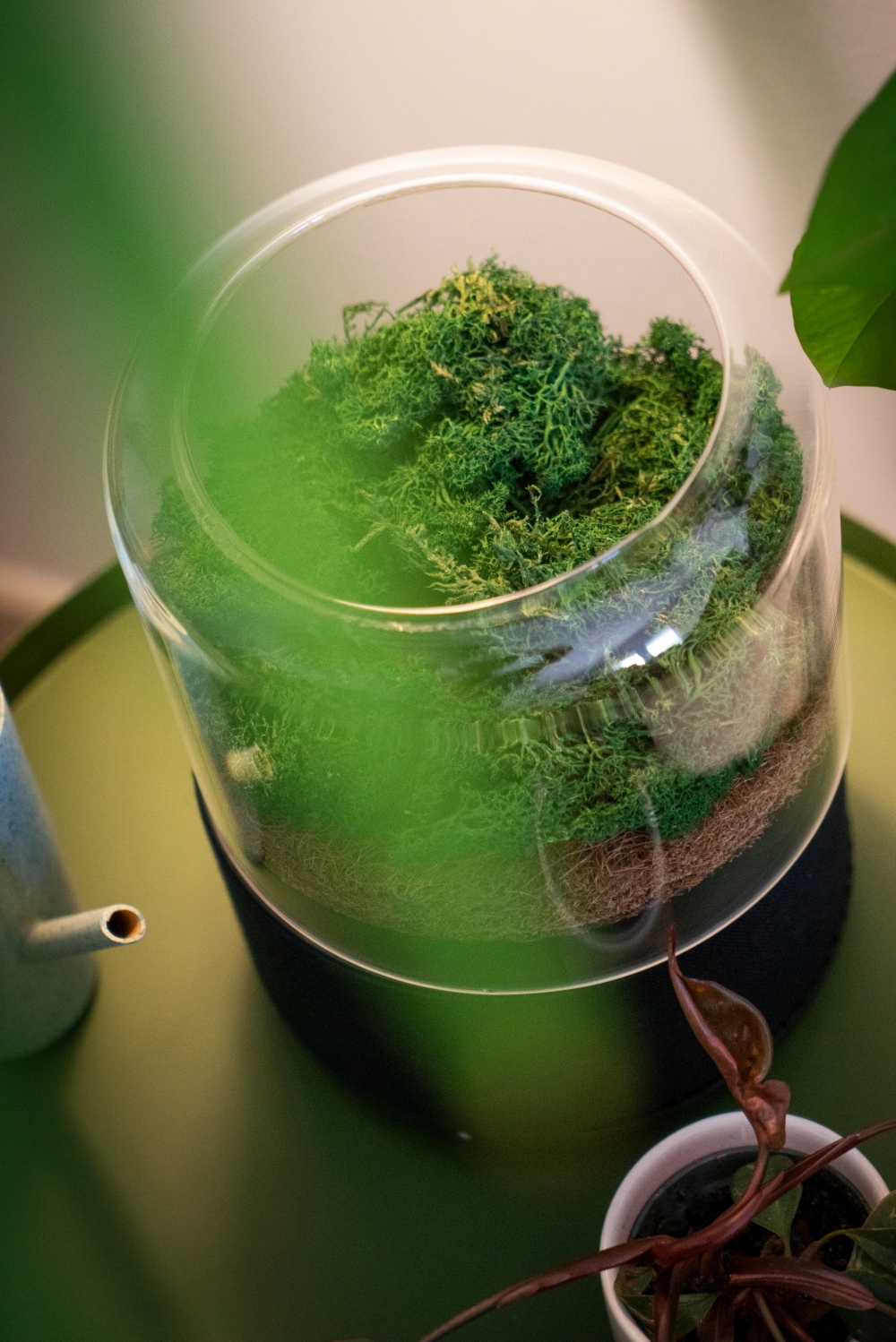 We love how Briiv fits in so well into an urban jungle style home and at the same it is also a sustainable choice when you're looking for an air filter. Instead of bringing more plastic into the world to keep our indoors healthy, this air filter is 100% biodegradable and consumes a minimum of low power energy. And even the packaging in which Briiv is wrapped is fully recycle. No unnecessary plastics or foam chips. Well done Briiv!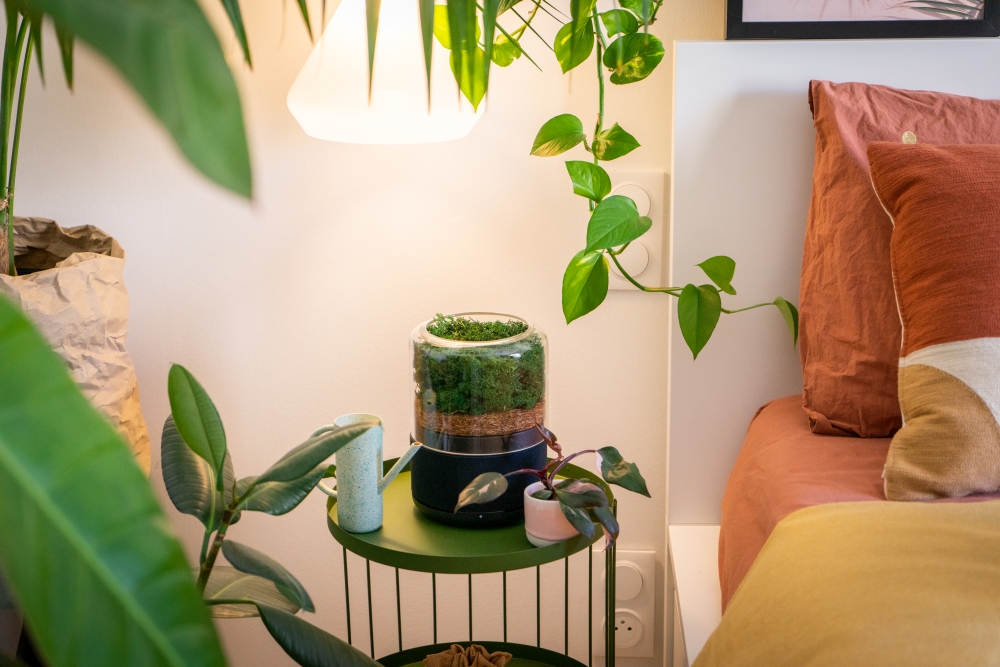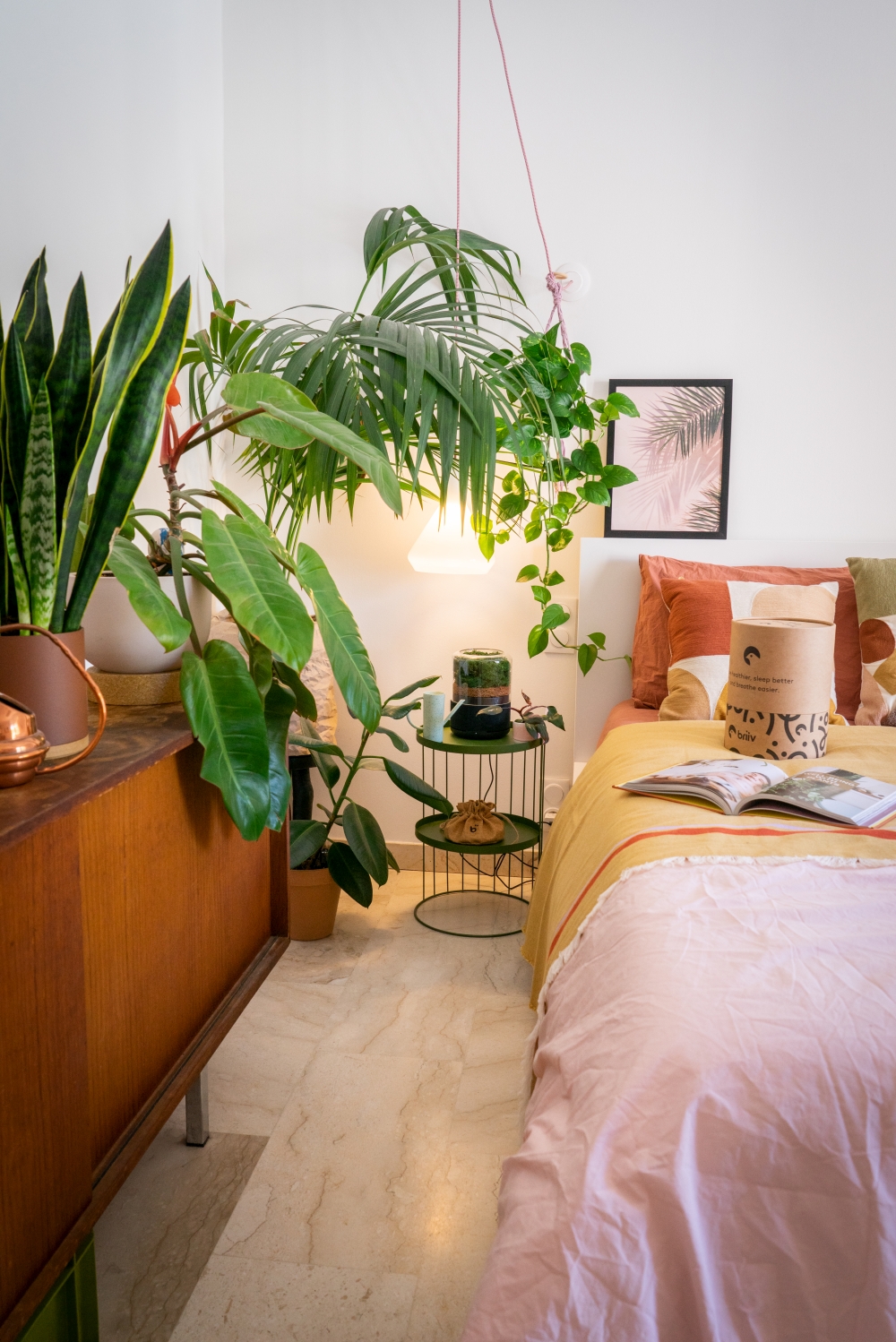 Photography by Urban Jungle Bloggers – Blogpost created in collaboration with Briiv.