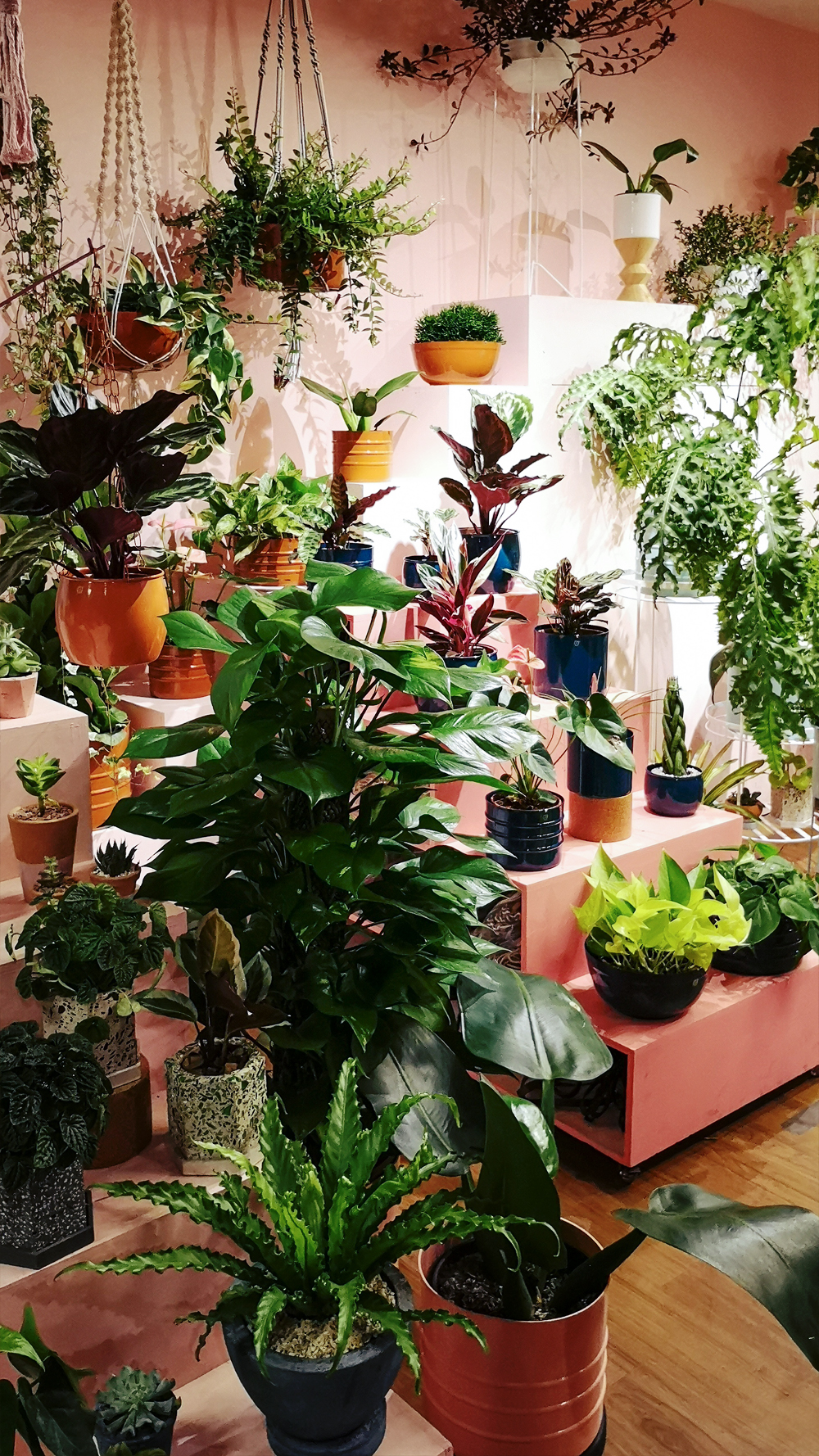 When we were in Brazil in May, we had the opportunity to meet a lot of Urban Jungle Bloggers on different occasions, including at several events in São Paulo and Brasília. In a country with such a large diversity of vegetation in the wild, it was wonderful to meet so many like-minded folks that are enthusiastic to live with plants indoors as well. The Brazilian take on houseplants and greenery felt very refreshing to us, and we were delighted to join our friends at São Paulo based plant shop Selvvva and discover their universe with colorful metal plant pots, lush greenery, ceramic and synthetic pots in all sizes, plant stands, accesories and more. The team at Selvvva invited us to host a Noite Verde, a green evening with a talk about our love for houseplants, the story of Urban Jungle Bloggers, our first impressions of plants in Brazil and to mingle with the amazing plant tribe in São Paulo.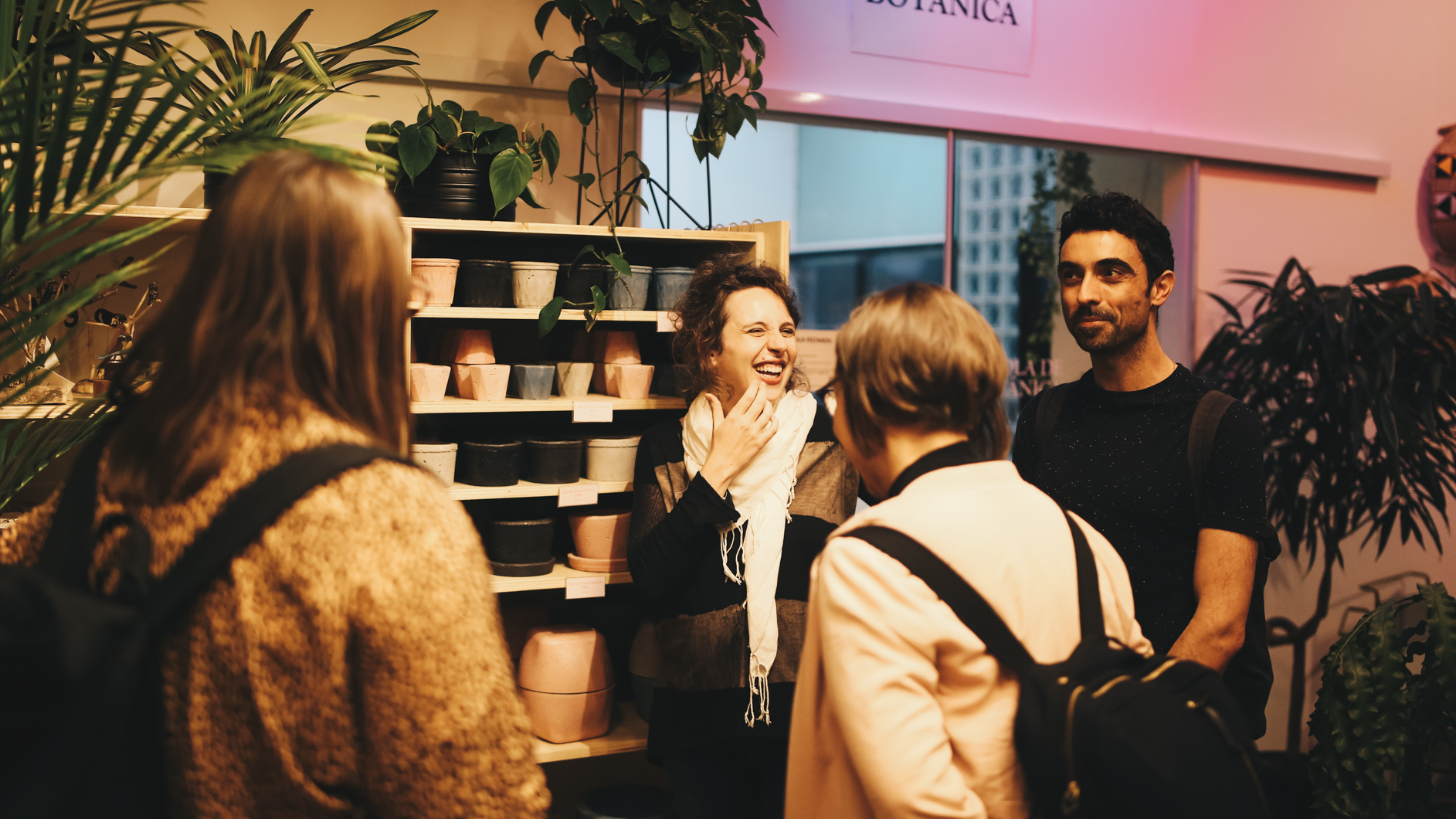 When speaking with the team, we realized the parallel between Selvvva and UJB is striking: Denise Yui and Julia Rettmann founded Selvvva not long after we launched Urban Jungle Bloggers (2013), which means they are not newcomers anymore, know what their clients are looking for, and see how the plant world is evolving and continues to grow. Like us, they are passionate about what they do and it shows in the plant shop that they created. You instantly feel good, the team is super friendly and helpful. And the plants look lush and happy too.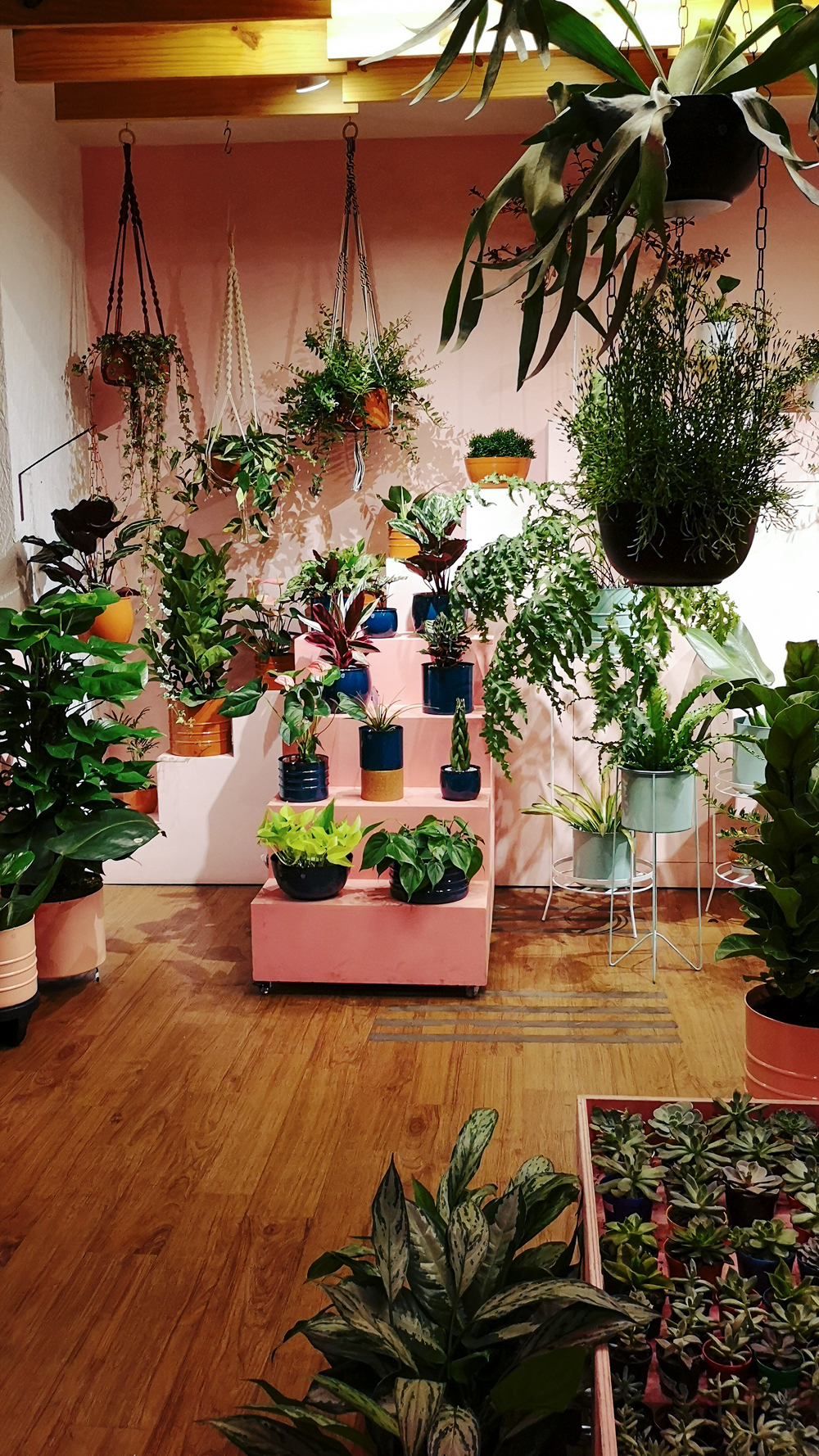 Besides a nice selection of small and bigger houseplants, Selvvva proposes a collection of signature Selvvva products: in all the cafés, homes, restaurants in Brazil that we visited we would recognize Selvvva metal planters, hanging baskets, plant stands or cork and wooden supports.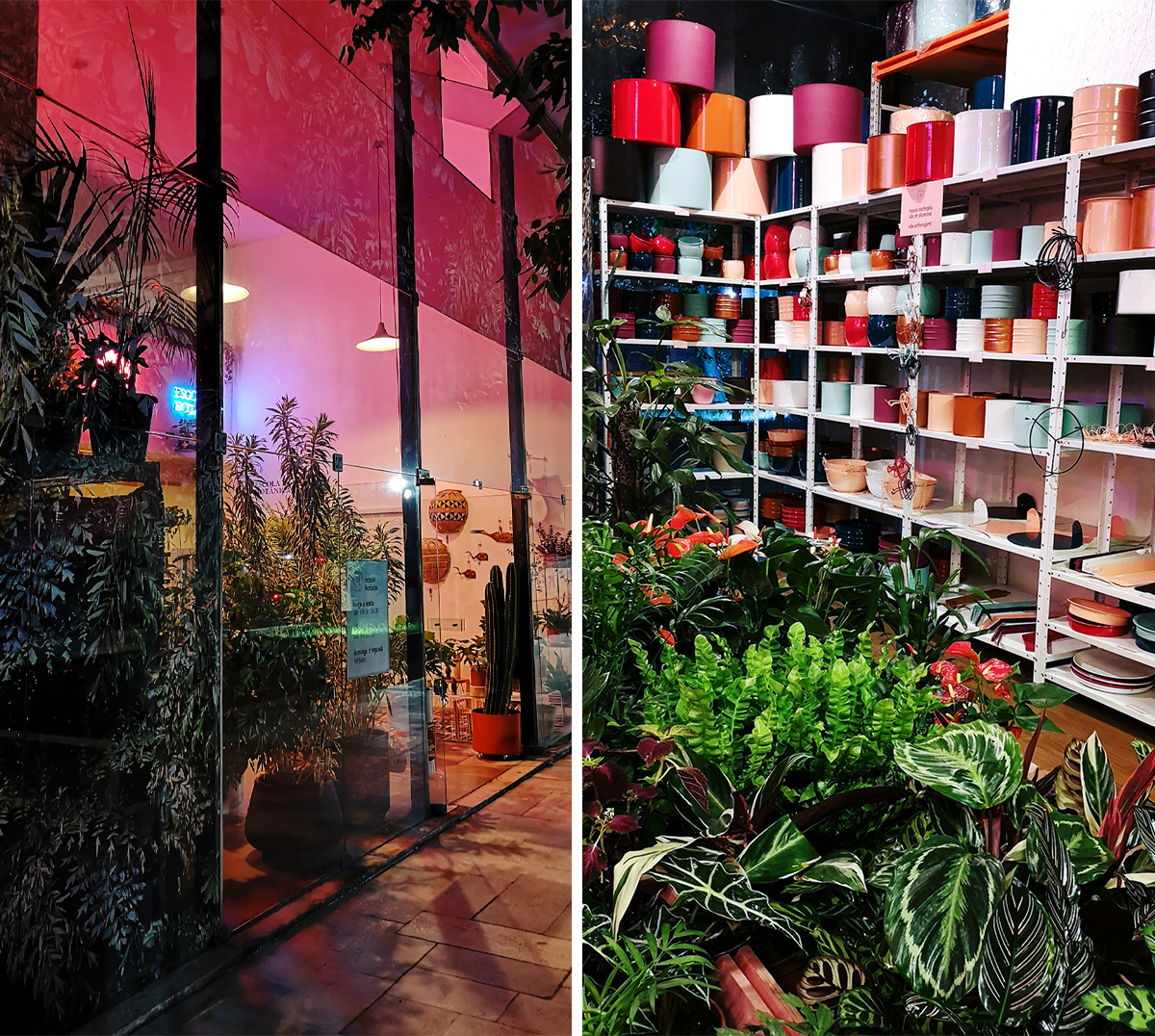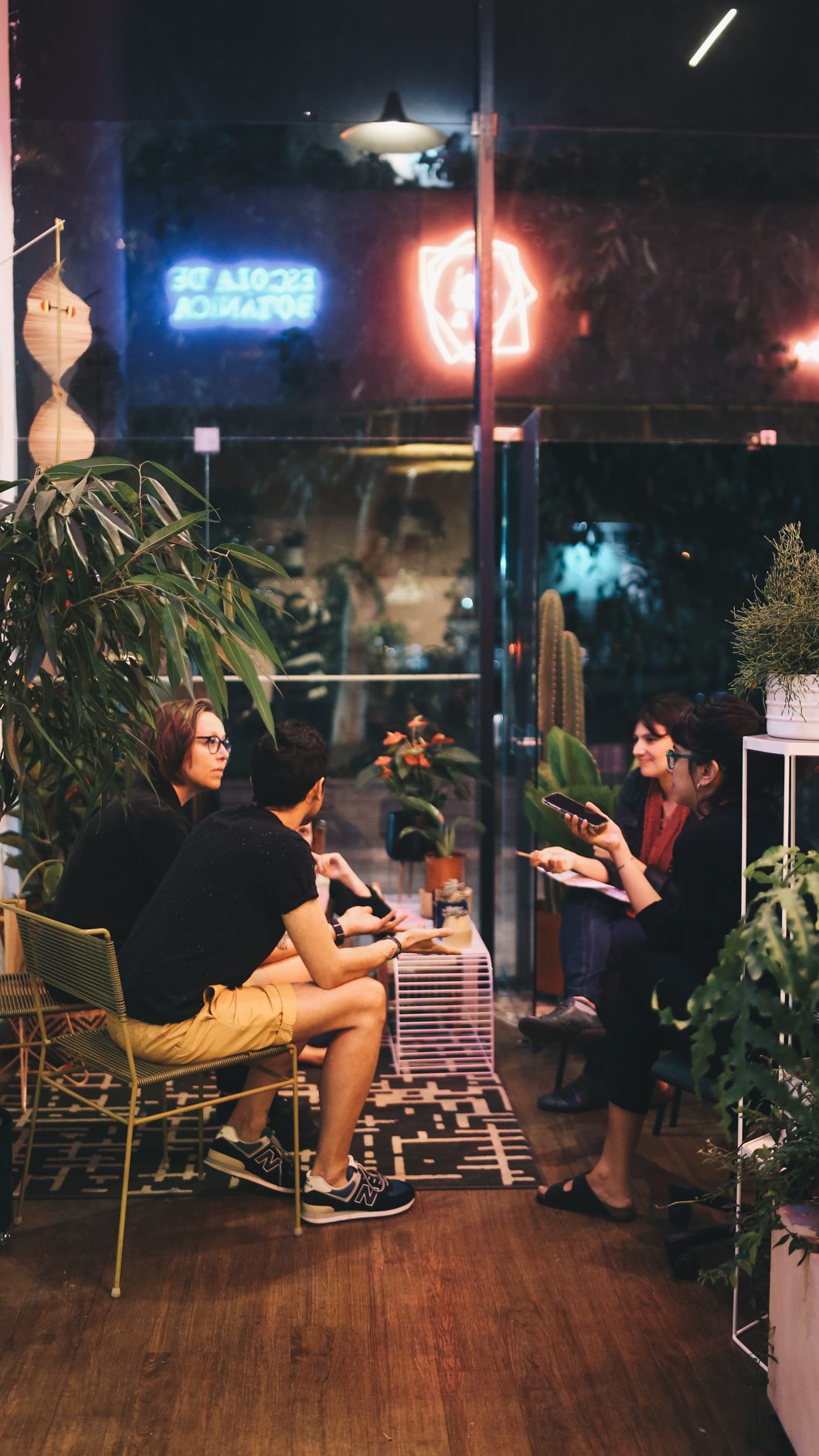 As a treat for the Noite Verde, the local popcorn guy drove into the shop and served warm pipoca to the entire plant tribe.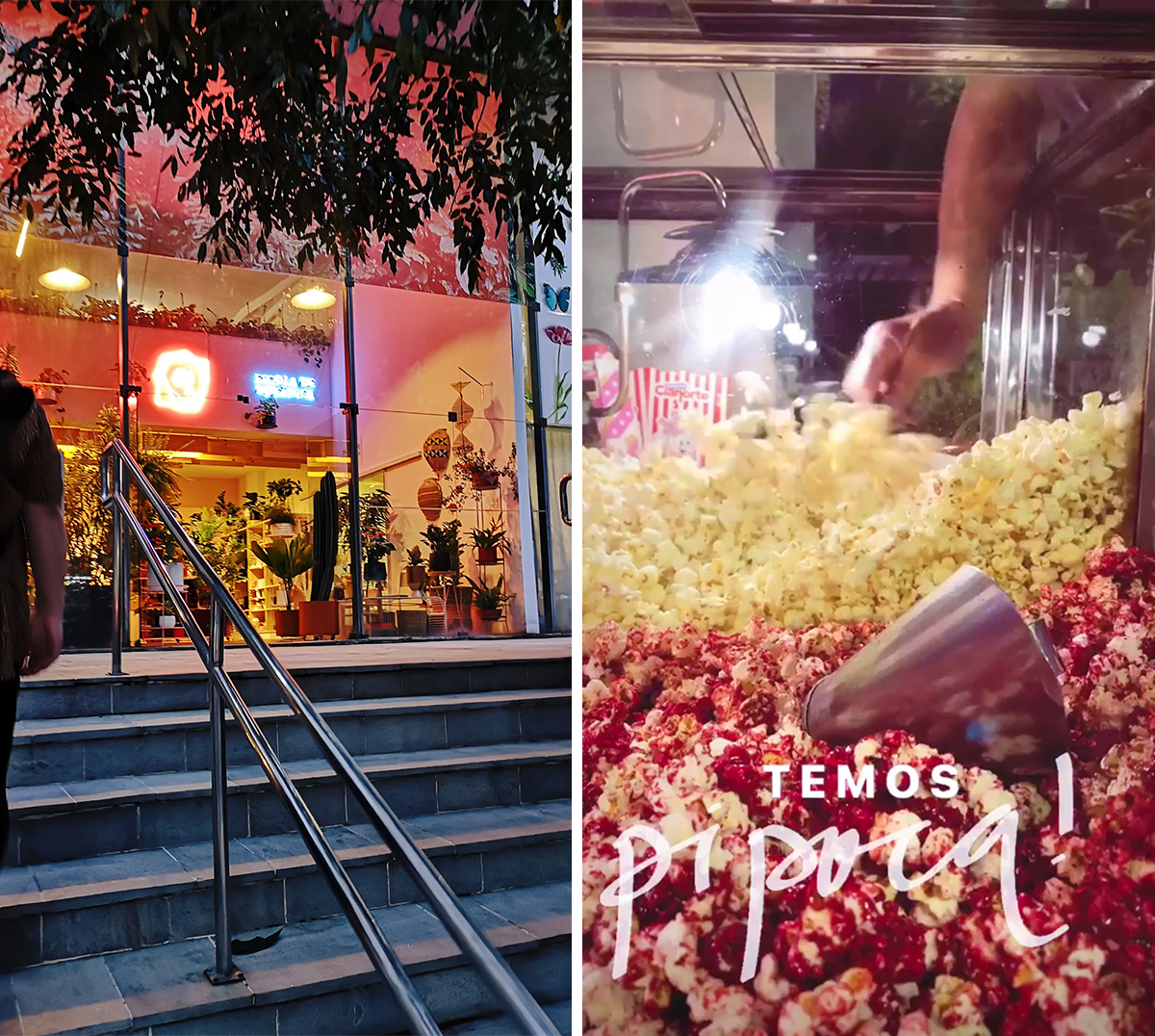 Plant lovers united: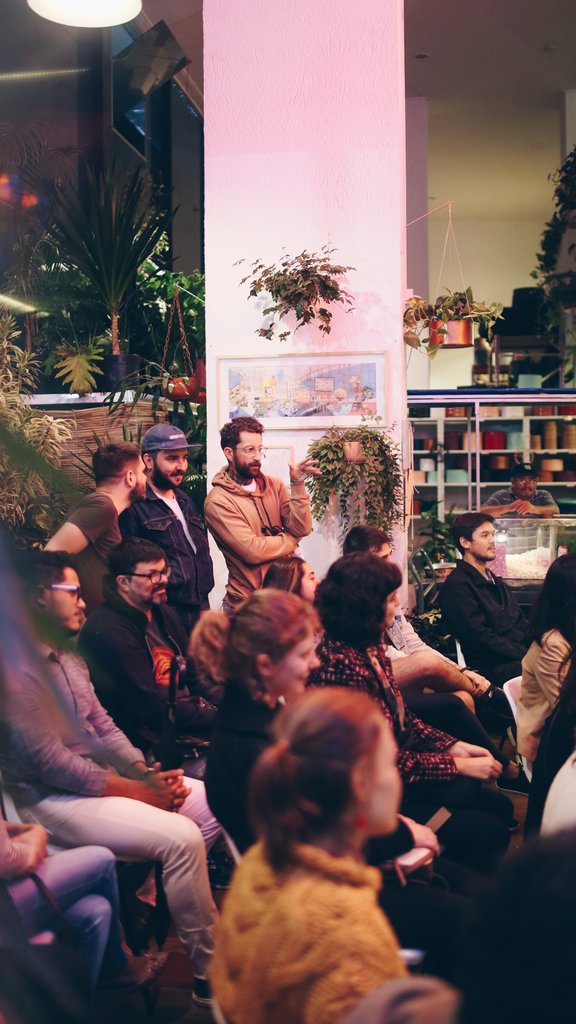 During our talk in English, we were joined by our friend Lucas who translated every single word we say, with perfection and charm, into Portuguese. Seated next to him are Anderson Santos (biologist and botanist) and Denise (co-founder of Selvvva) who also shared their vision on living with plants. It was an evening filled with laughter, joy and quirky talk about plants with everyone that joined us for the Noite Verde at Selvvva.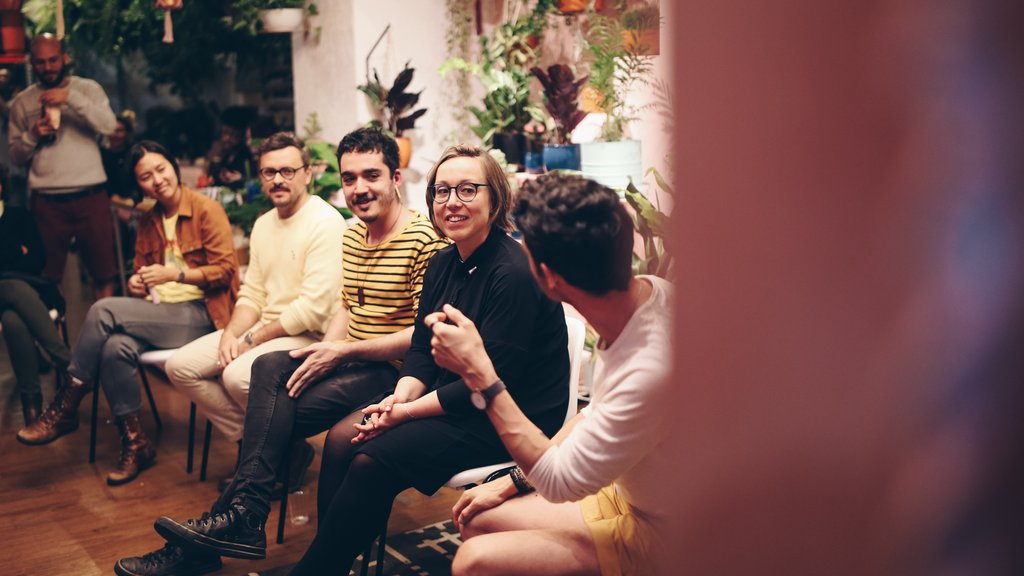 Igor telling the story of our first book Urban Jungle, living and styling with plants: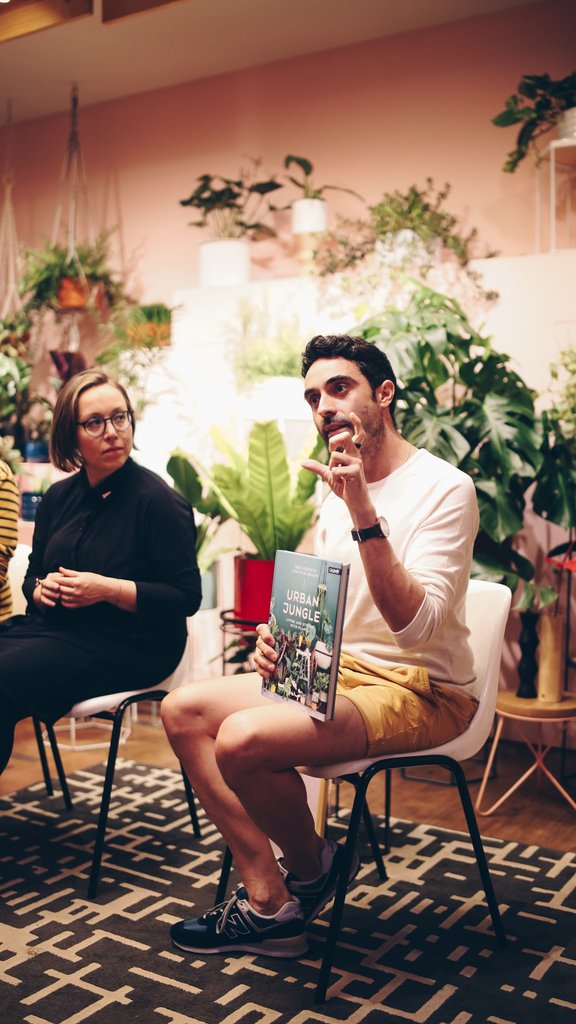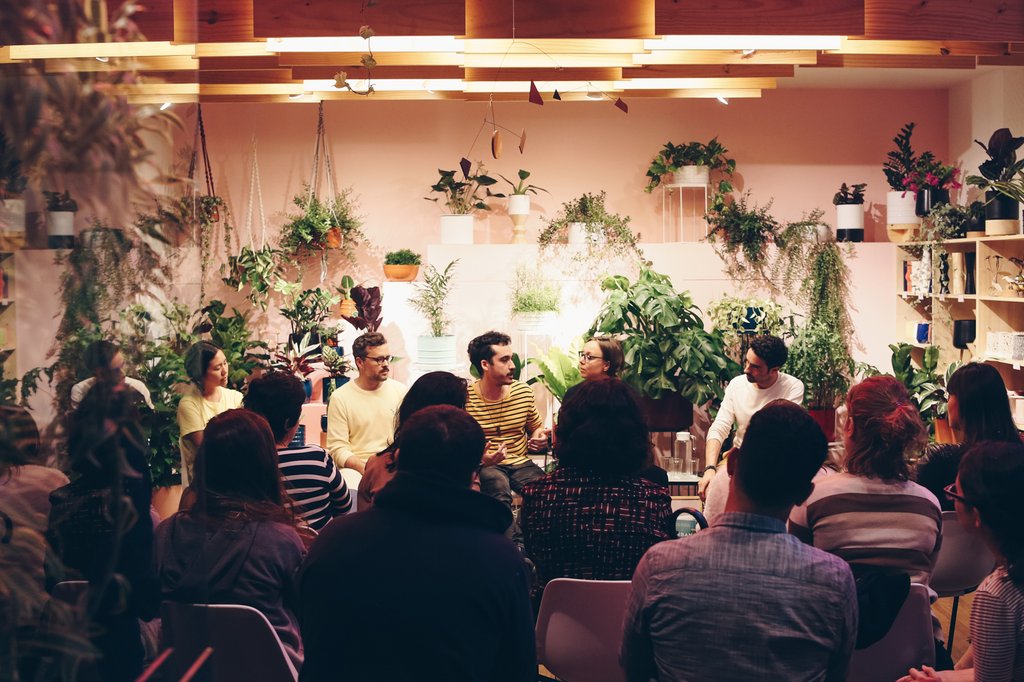 Happy faces! Brazil, we will be back!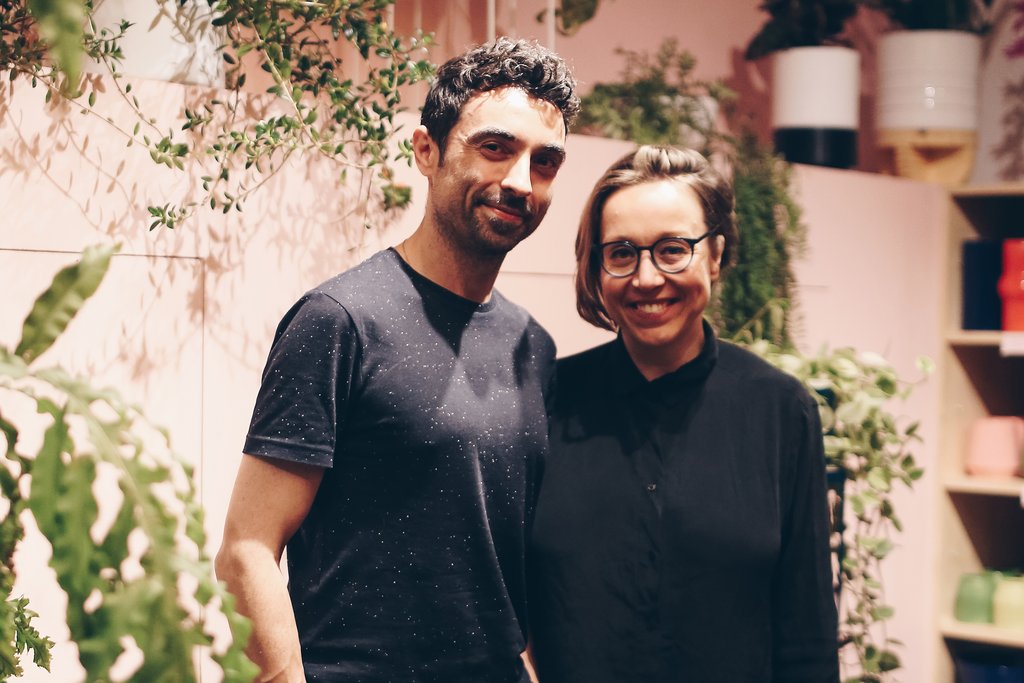 The special hashtag for the night was #urbanjunnngle as well as our classic #urbanjunglebloggers :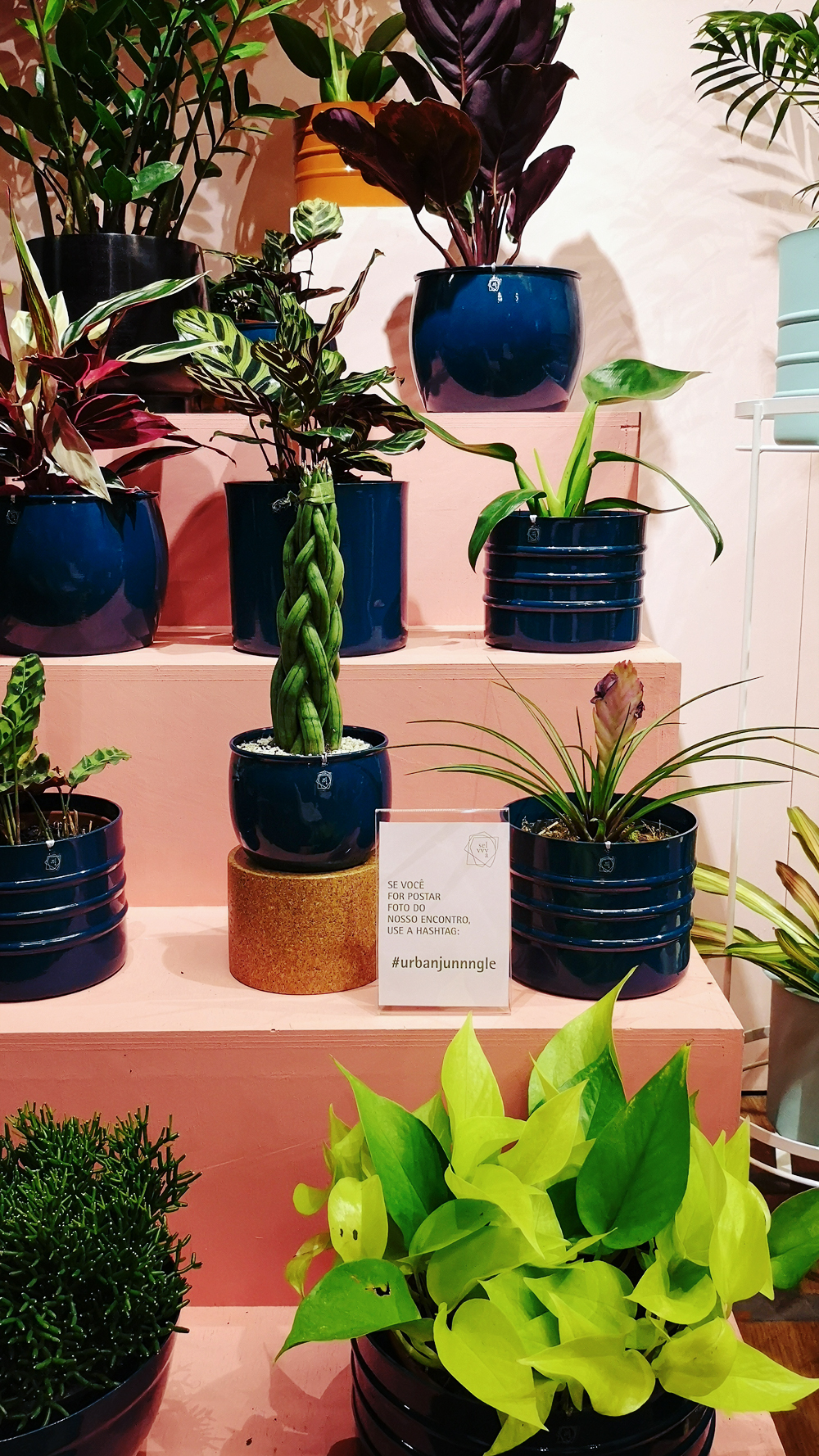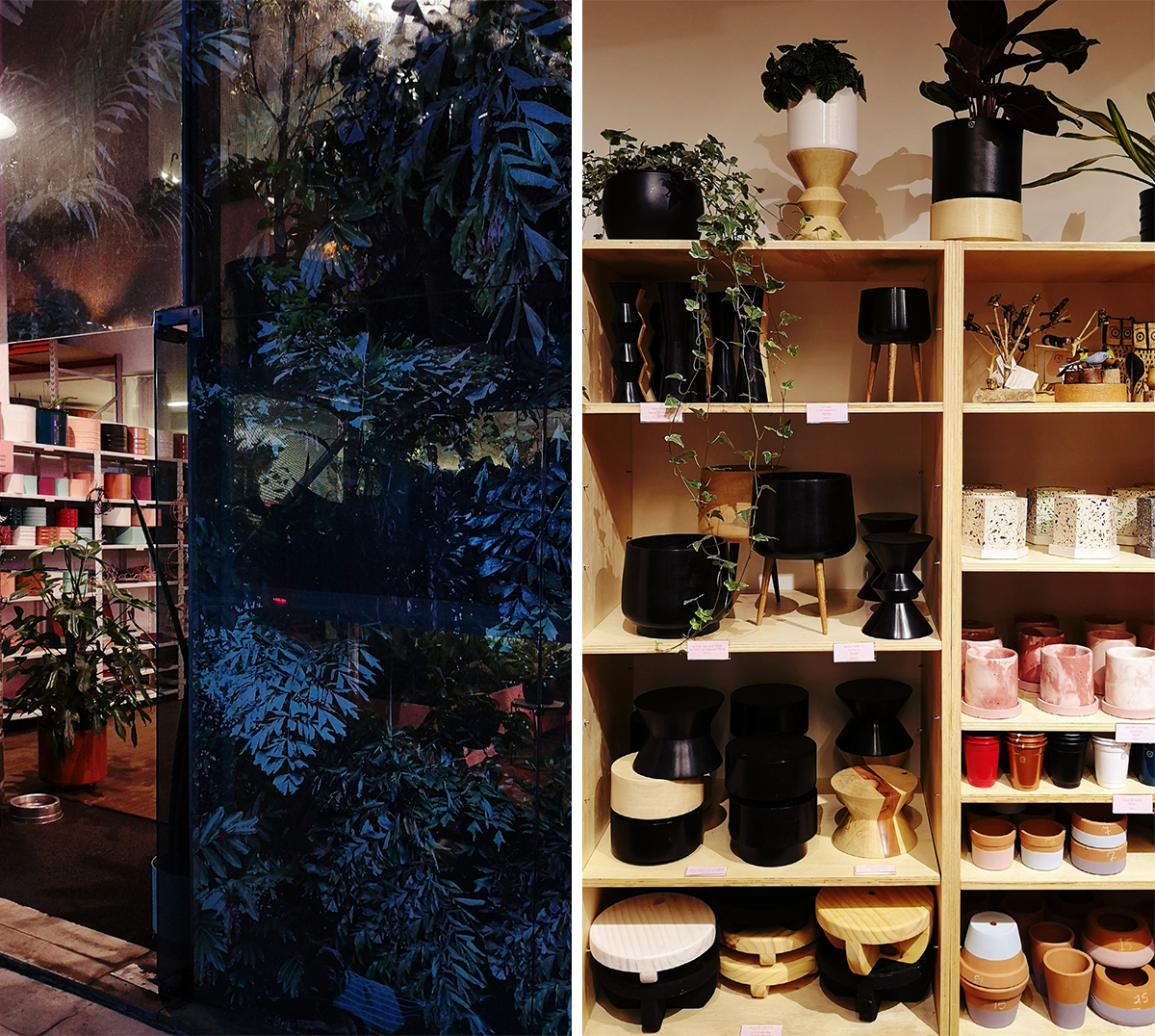 Thank you so much to everyone that came out to meet us and talk plants and Brazilian life with us. We had a blast! Muito obrigado as well to the team at Selvvva for organising this lovely first Noite Verde. Here's to more green nights in the future! To this we say "Cheers" with Hoegaarden São Paulo: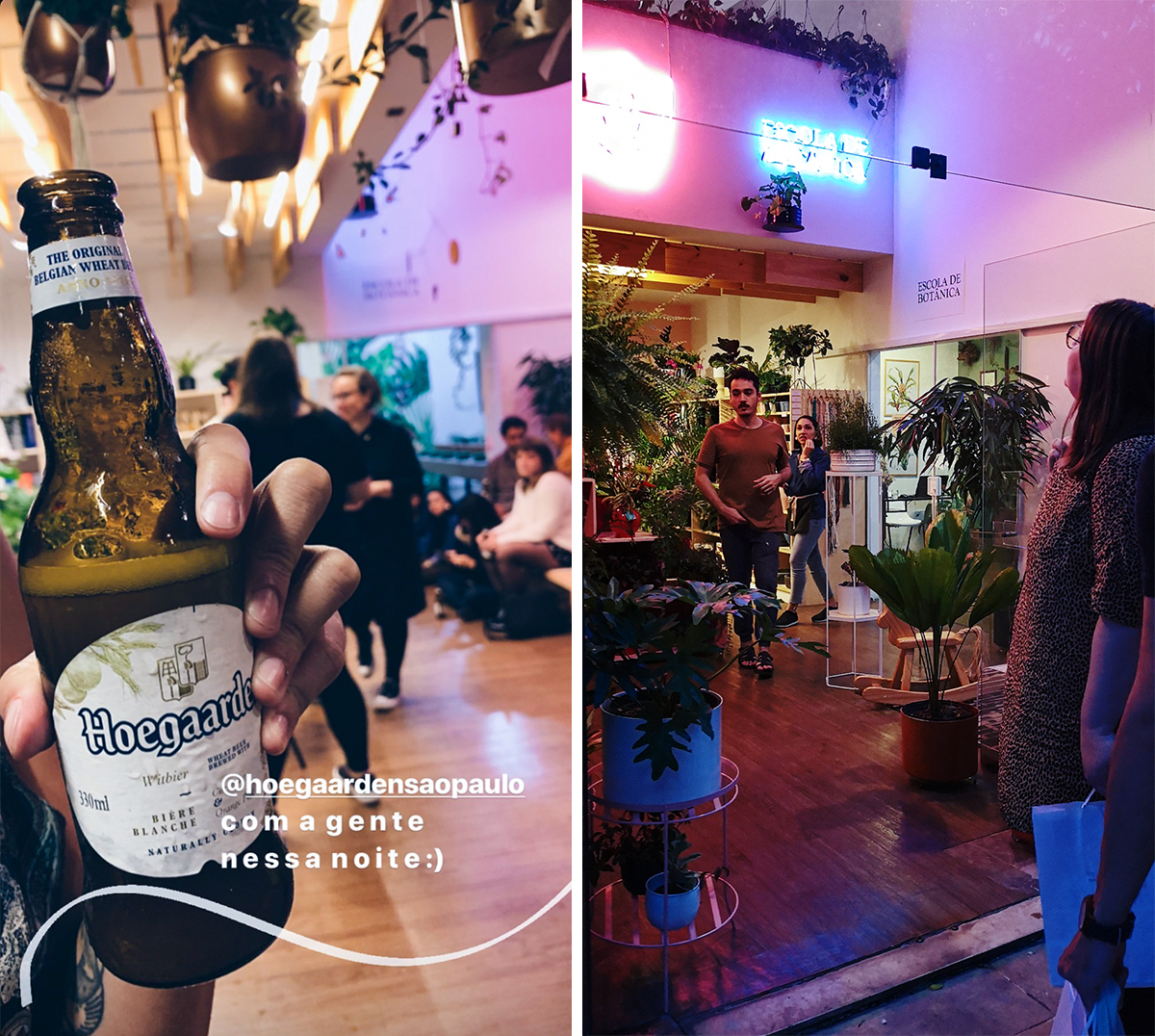 Read more about the Noite Verde at Selvvva on their blog.
Visit Selvvva: Av. Angélica, 501, térreo /// São Paulo – SP – 01227-900 /// or online.
Photography Dani Neves at Selvvva & Urban Jungle Bloggers