We are happy to announce the second winner of our #UJBXMAS photo contest on Instagram – the winner is stylist and shop owner Gitte Christensen from Objects & Use. We loved the Nordic vibe in her styling featuring a Christmas tree and lots of indoor plants. And we asked Gitte a few questions to share with all of us: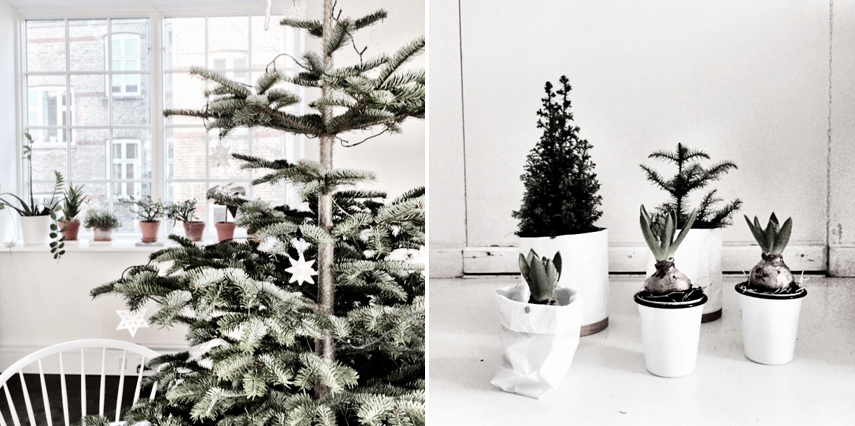 Can you tell us more about your Christmas styling?
The wining photo with the Christmas tree is from my design office "LOFT03" in Copenhagen. We had a Christmas party for friends and clients last week. The theme here is lots of white plus grey-blue styling props and lots of green plants. All the ornaments on the tree are white porcelain. We have a pile of green plants in all our window sills all year round, but they look nice together with the classic christmas tree. White hyacinths are giving a white touch to the green plants. And grey and white enamel cups keep the clean theme.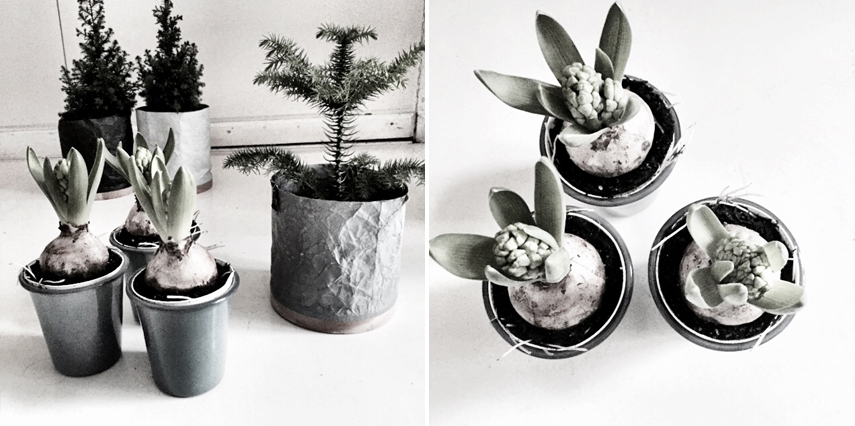 What is your Christmas decor tip with plants from a stylist's perspective?
Keep it simple with the colours – on these christmas deco there is only used white and grey blues to make the green plants stand out. Put green plants you already have together in a plant family – to make a little christmas forrest.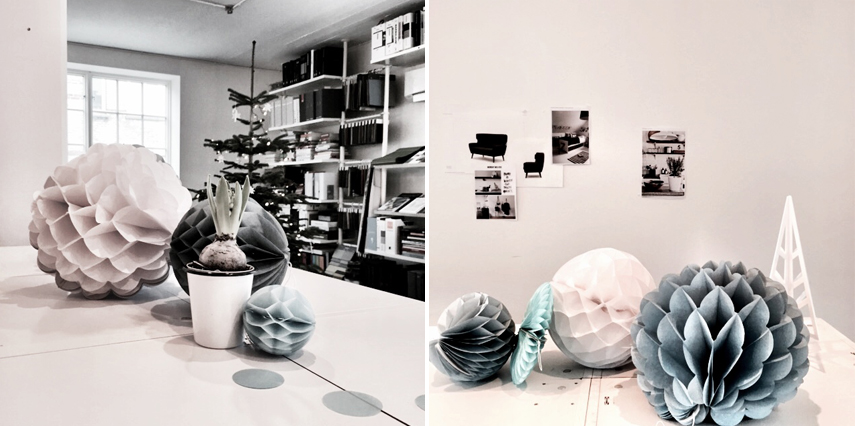 What do you wish for 2015?
I wish for more great styling jobs and meeting new interesting people.
Thank you Gitte!
You can see more of Gitte on Objects & Use and her Instagram.
Do you have more green festive decor ideas? If so share them with us on Instagram using the hashtags #ujbxmas and #urbanjunglebloggers. Next Monday we will announce the third winner here!
Save
Save