We are happy to announce our first #UJBXMAS winner! It's Anja from Aentschie's blog. She created a gorgeous Advent wreath with a twist and a lot of beautiful succulents, candles, dried orange slices, cinnamon sticks… Of course we asked Anja a few questions about her green festive decoration.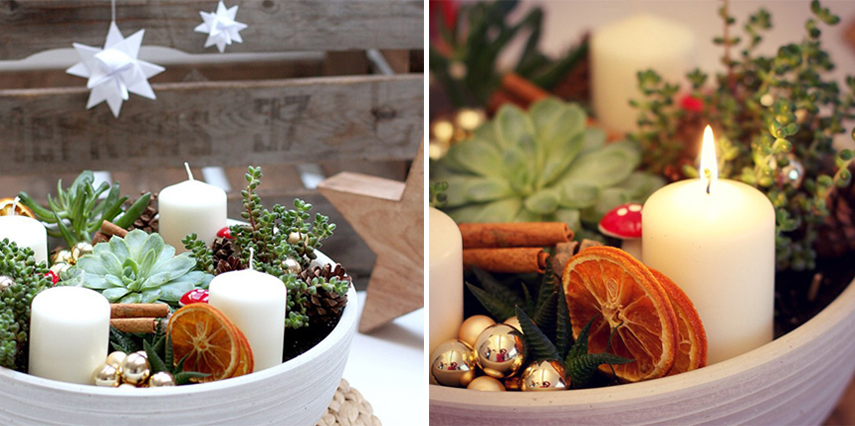 Can you tell us a bit more about your Advent wreath?
This wreath is very easy to make. I used some little succulents from the gardening center and some succulent babies that I got from my mother. I put them together into a big bowl and planted them into special succulent soil and tiny clay balls. I let some space between the plants for the candles and for adding Christmas decor (you can see the full tutorial on my blog).
I wanted to combine modern plants like succulents with traditional Christmas elements. Besides, I wanted to create something sustainable so that after Christmas I can remove the Christmas decor from the succulent wreath and have a wonderful plant bowl which is not related to this season anymore. And for other holidays like Easter, I can simply add some other decor.
Do you have more green Christmas decoration at home?
Of course I have a Christmas tree and I like decorating it with natural elements, paper stars and paper garlands rather than with any glittery things. I don't have special Christmas plants, but I involved all of my plants in my Christmas decoration, for example the flowerbeds are decorated with some pretty bows.
What do you wish for 2015?
For 2015 I wish everything to stay as good as it is and I look forward for spring to turn my balcony into a green jungle again!
Thank you Anja!
You can see more from Anja on Aentschie's Blog and her Instagram.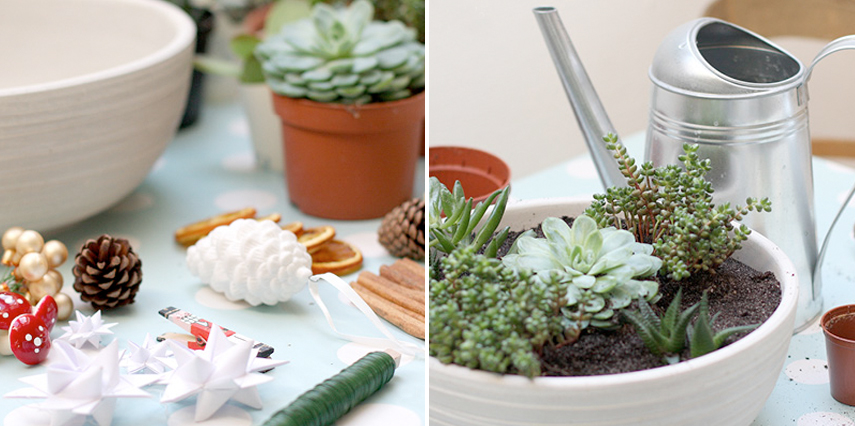 What do you think? Do you have any festive green decoration at home? Inspire us and others and tag your pictures on Instagram with #ujbxmas and #urbanjunglebloggers. Next Monday we will choose another winner that will be featured on our blog! Will it be you?
Save
Save