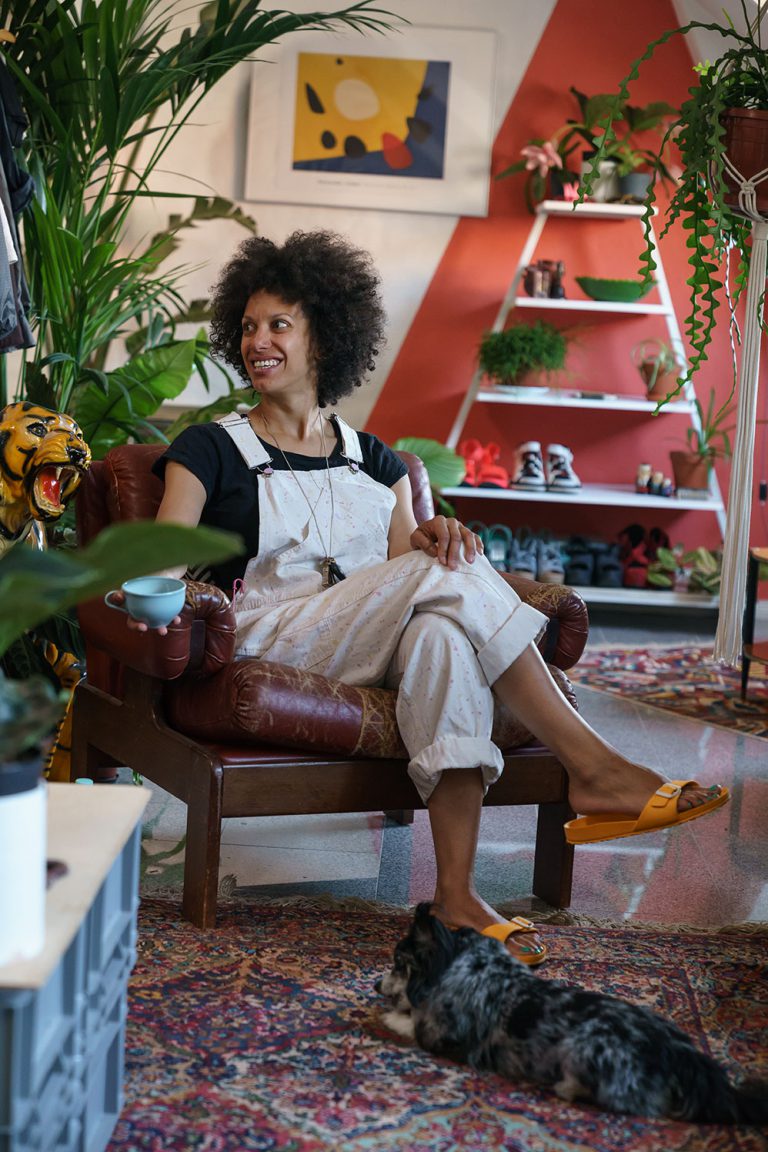 Today we are happy to share with you yet another inspiring green home story by our friends Freunde von Freunden. They visited the creative and lush home of spatial designer Ruth Bartlett in Berlin and examined how she grounds herself through every day rituals – one of them being her devotion to beautiful houseplants. Have a look!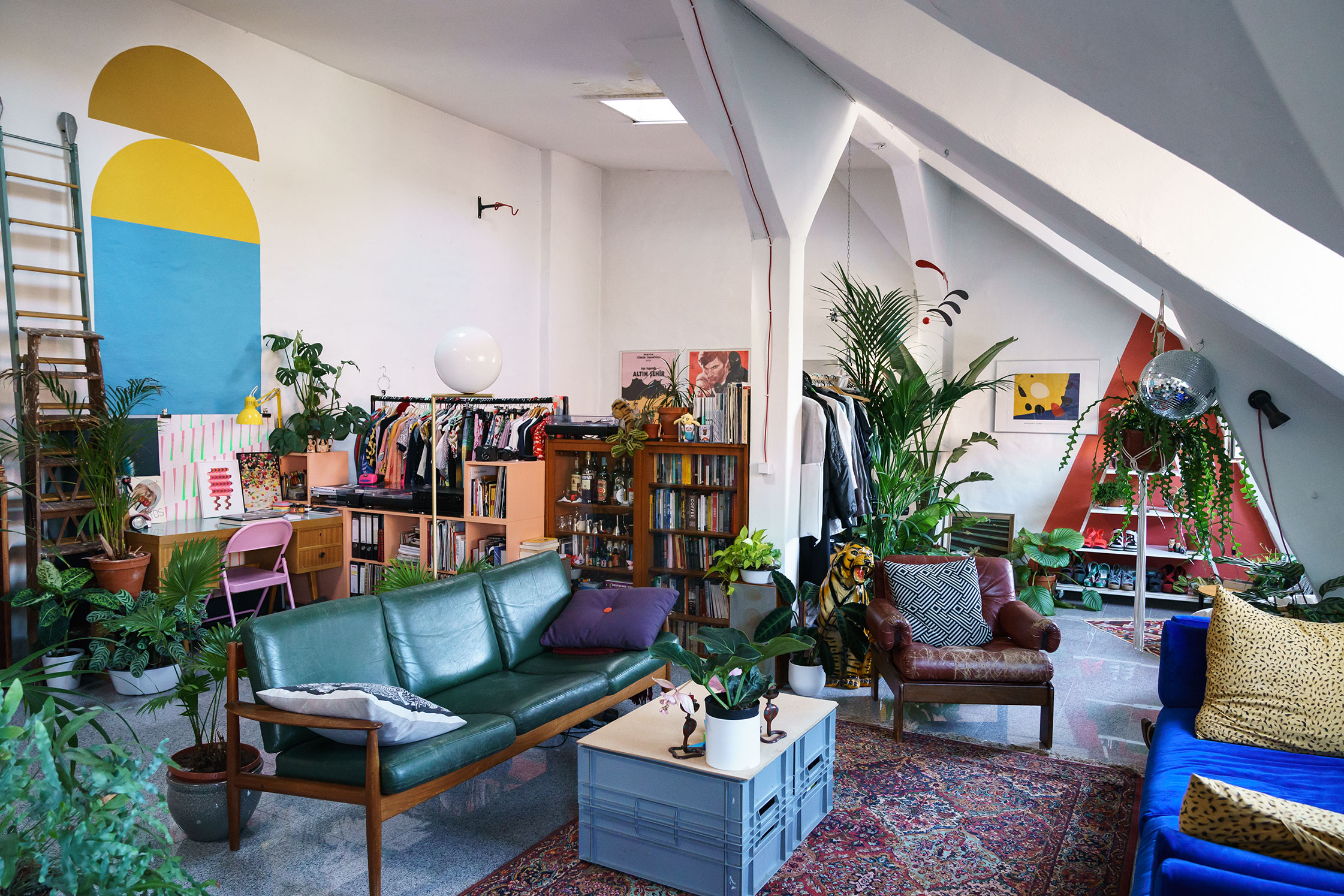 Ruth Bartlett's apartment sits on the top floor of a building surrounded by the perfect mix of nature and unique structures. The interior landscape of her home reflects that same balance: a bright, open space filled with plants and rustic wood pieces along with modern creations of her own design.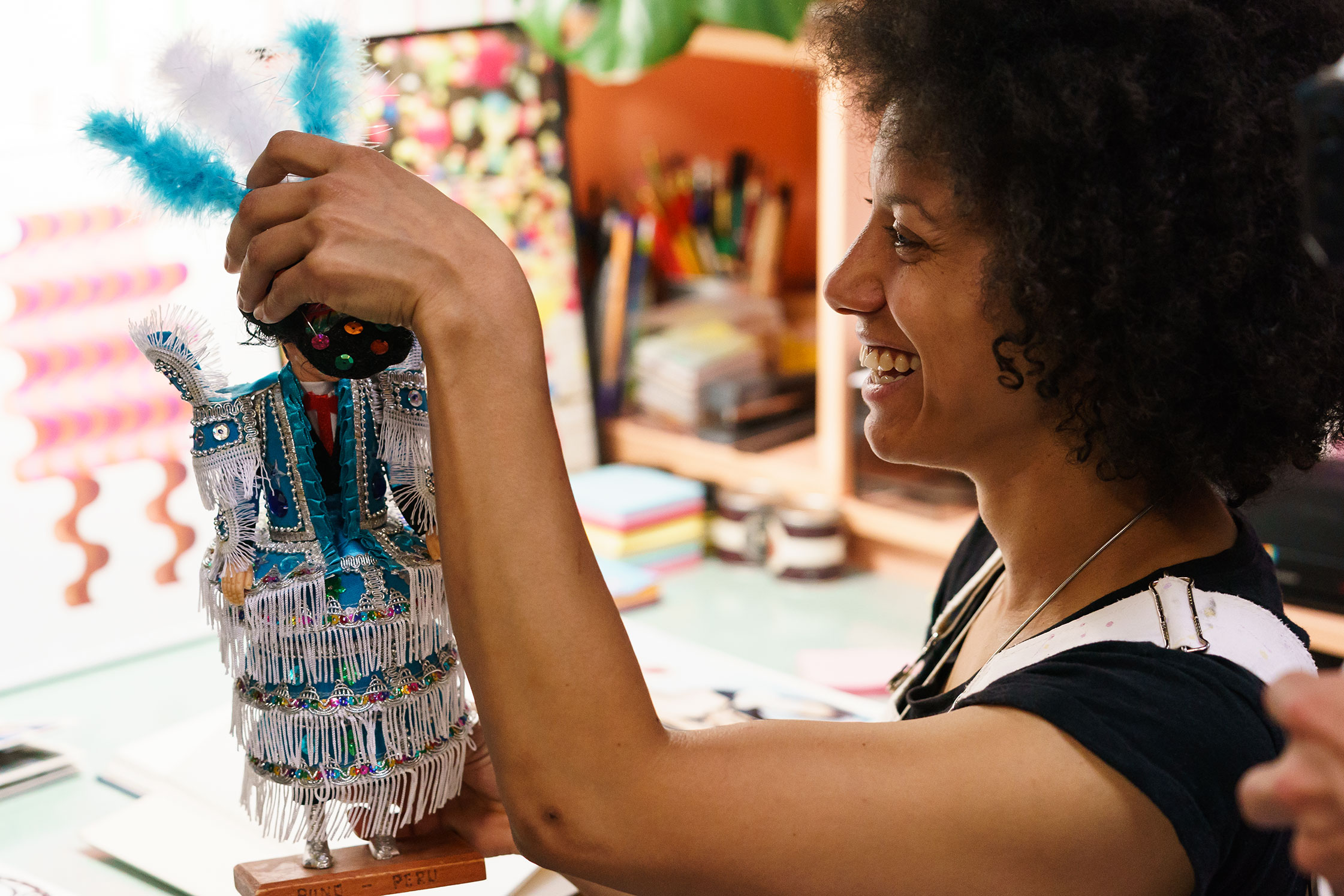 There's no one way to describe the décor of Ruth's home; modern, classic, earthy—a testament to her love of experimentation. Natural elements and handcrafted touches are intertwined throughout to tell the story of the progression of the London-born designer's career.
Bartlett's passion for spatial design was planted in her early on. "I think I drove my parents crazy as a kid because I would make floor plans of their house for them and then I would design their garden, telling them how they were doing things wrong—I think I was really precocious!"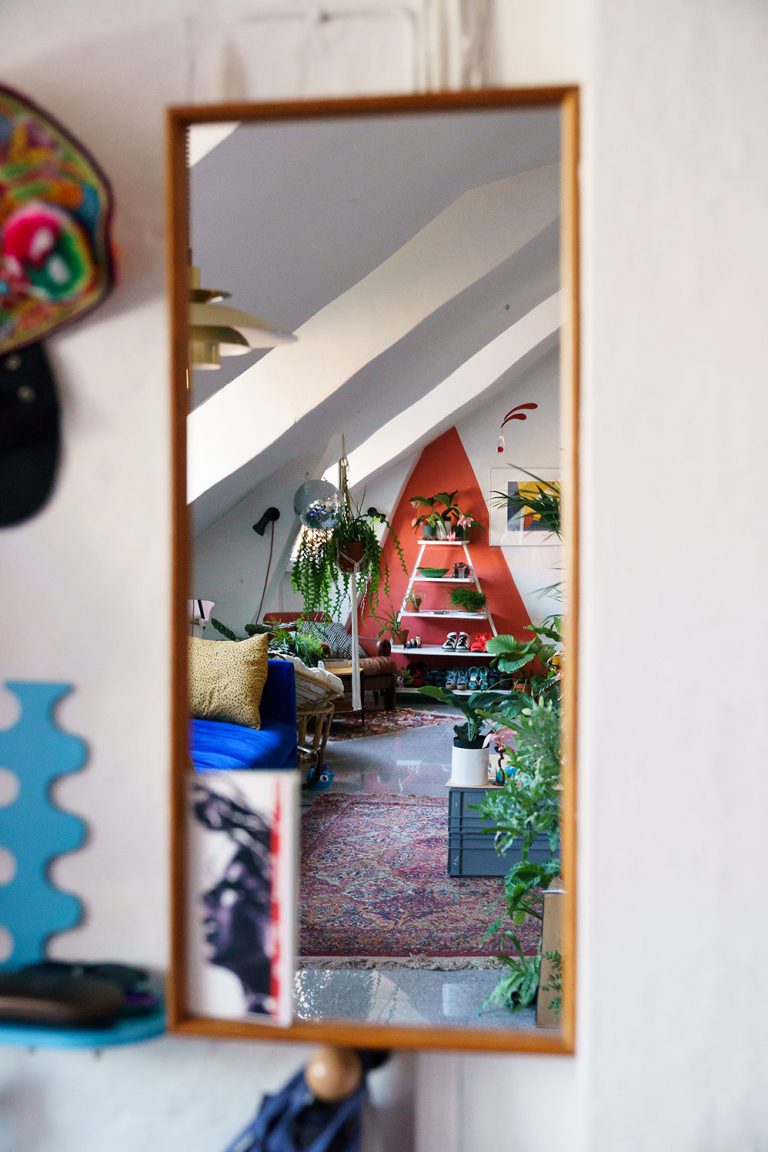 By exploring and learning about different materials and processes or working with new crafts people, everything around Bartlett factors into the way she designs. "Every space you walk into lights up two more positions in your brain. That's why it's such a joy," she says, before adding; "But you never get to turn off because everything you see can be a little idea. When your passion and your hobby is your work, then there is no off-time!"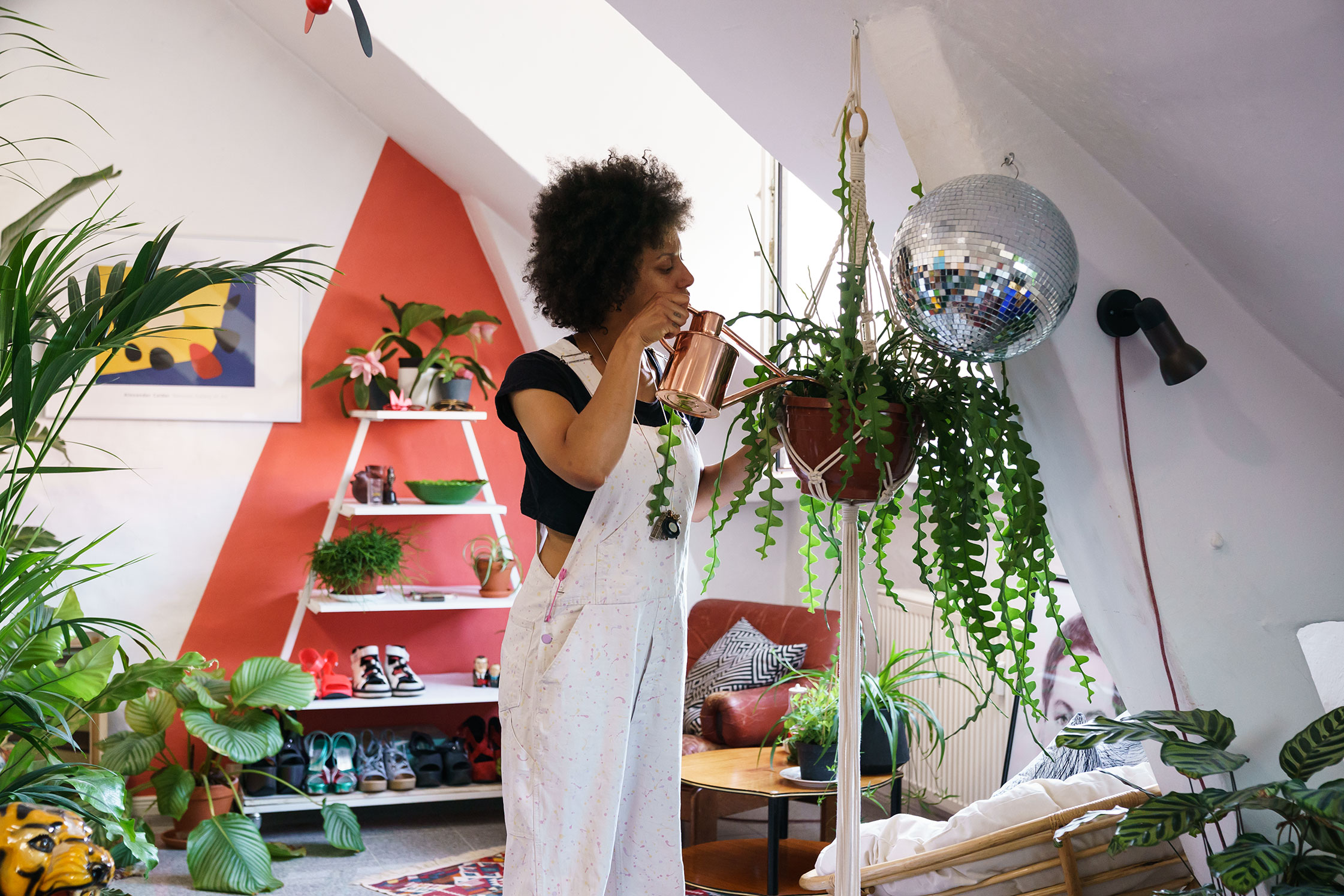 Although her home is supposedly her space away from her professional life there are signs around the place she can never really get away from it all. As Bartlett points to the block color paint on the walls and a shelf hanging by the front door she describes how her design choices began as budding ideas for projects. "It's where I like to test things, little ideas, shapes, color combinations," she says, enthused.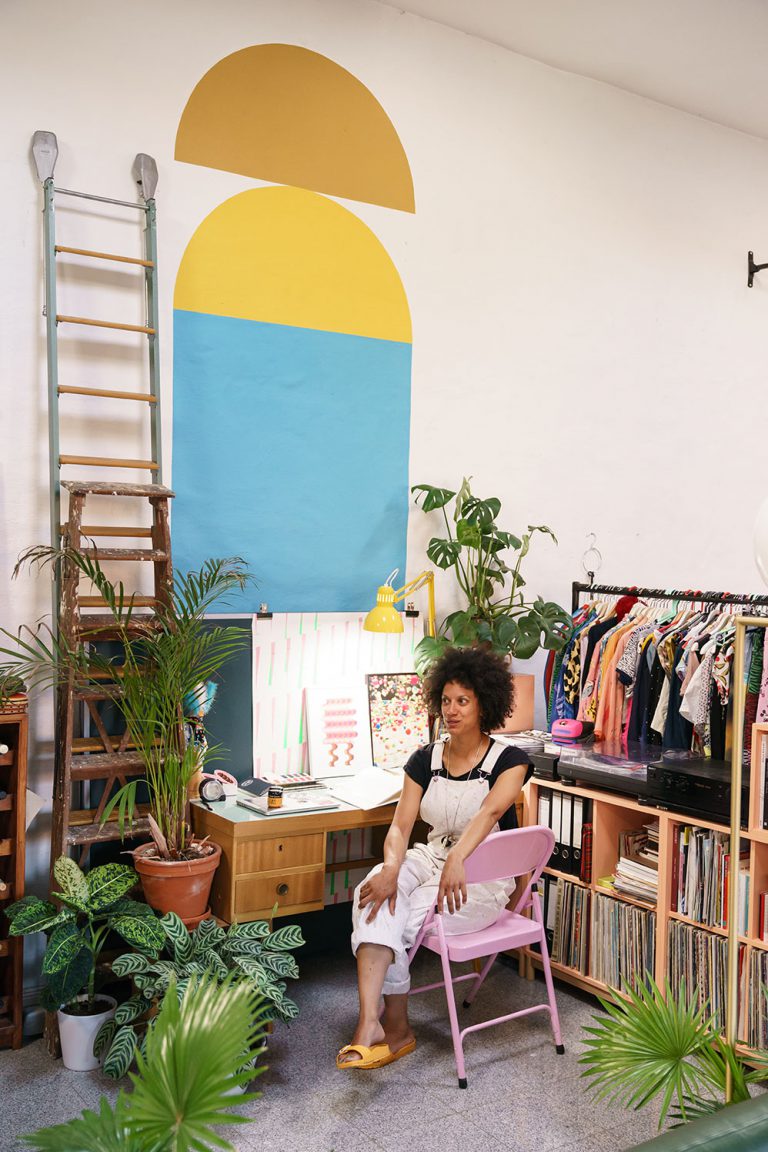 But while design will always be a part of her life, she's also conscious that sometimes it's good to take some time to appreciate the space that's already around her. "To live in a city where one can get close to nature, especially with the dog, it's a huge bonus. There's a lot of space to be outdoors and be peaceful for a change, I think it's my favorite pastime. Just add food, wine, and good friends."
For more from this interview with Ruth Bartlett, head over to the full version over at Freunde von Freunden, and if you'd like to take a look at the German version read it on the Manufactum website.
Text: Serita Braxton for FvF Productions. Photos: Dan Zoubek for FvF Productions