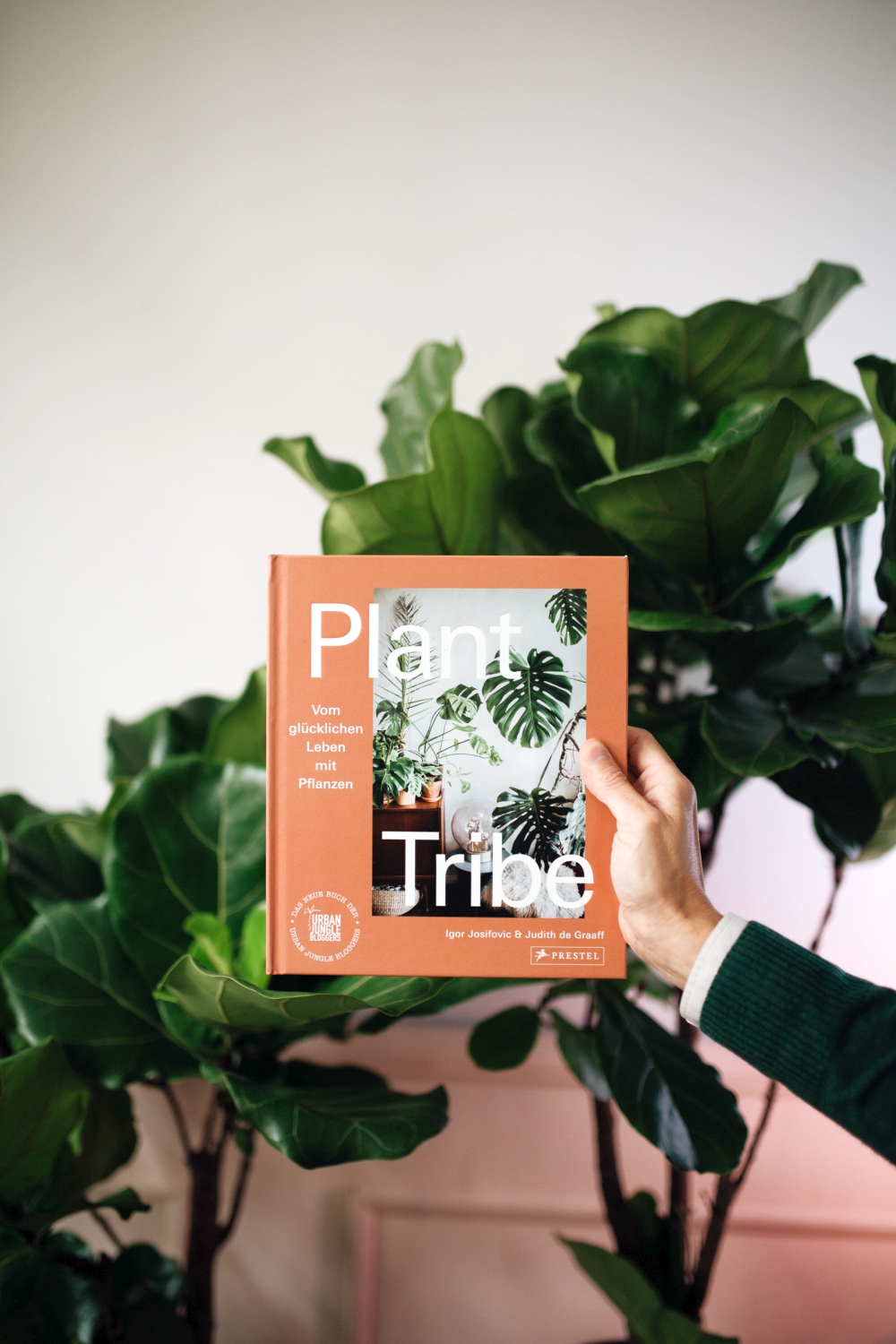 Because all the Plant Tribe book events that we planned for the official booklaunch in March were postponed, we were very excited that we managed to organize a small Covid-proof event in Berlin for the launch of the German edition of the Plant Tribe book. Only two days before new hygiene measures were announced for Germany, we had a very intimate event in several small groups at the beautiful Maison Palmė. The location in the heart of Wedding Berlin was an obvious choice: it's the studio and event space of Jules Villbrandt, our friend and photographer that did all the photography for the Plant Tribe book, and her team Maria and Wilkin from Herz&Blut.
Last year, we traveled with Jules to the 17 homes that are featured in the book and somehow this was the first time we were reunited again, which was lovely despite the crazy circumstances: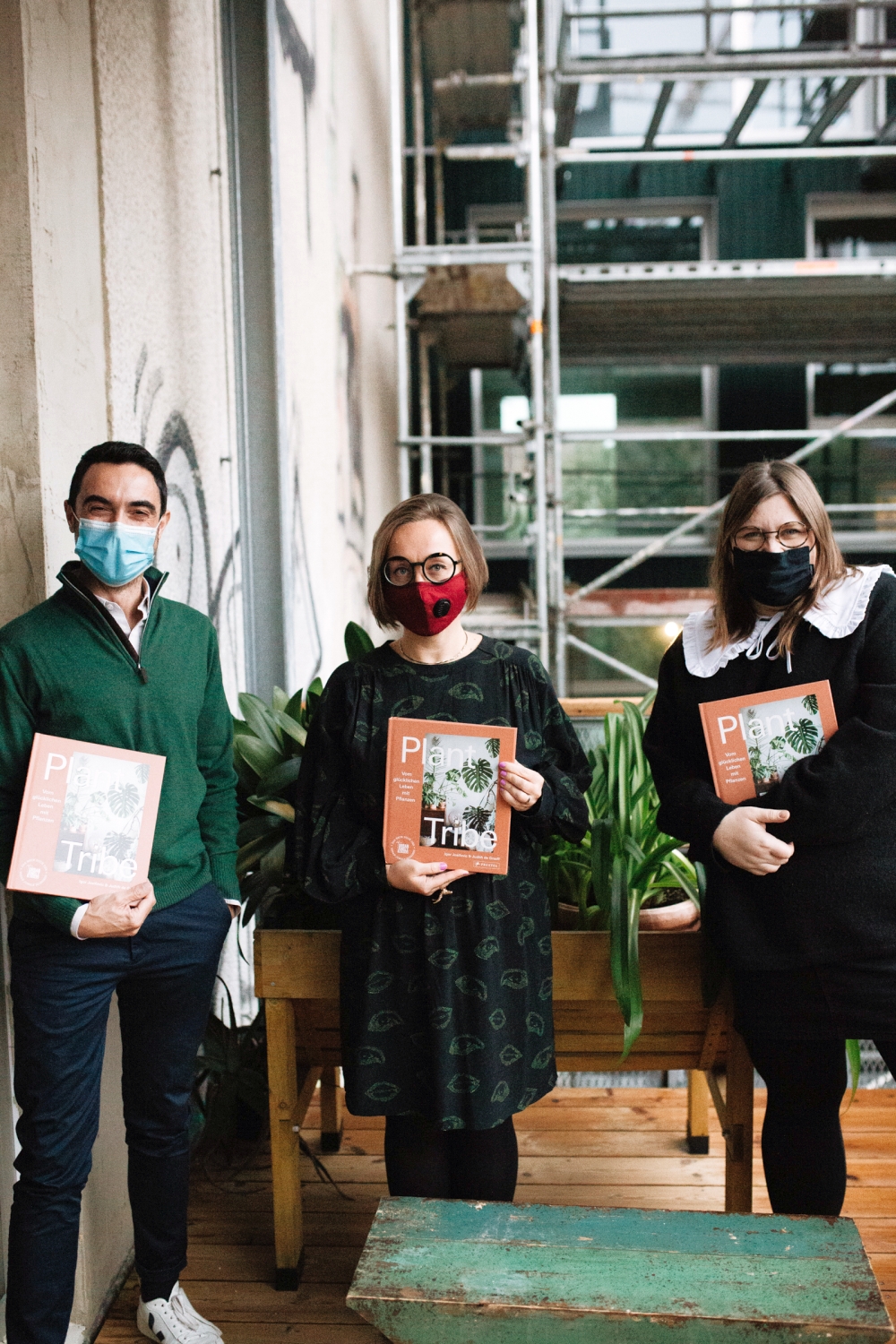 In case you were wondering: yes we were all smiling behind our masks: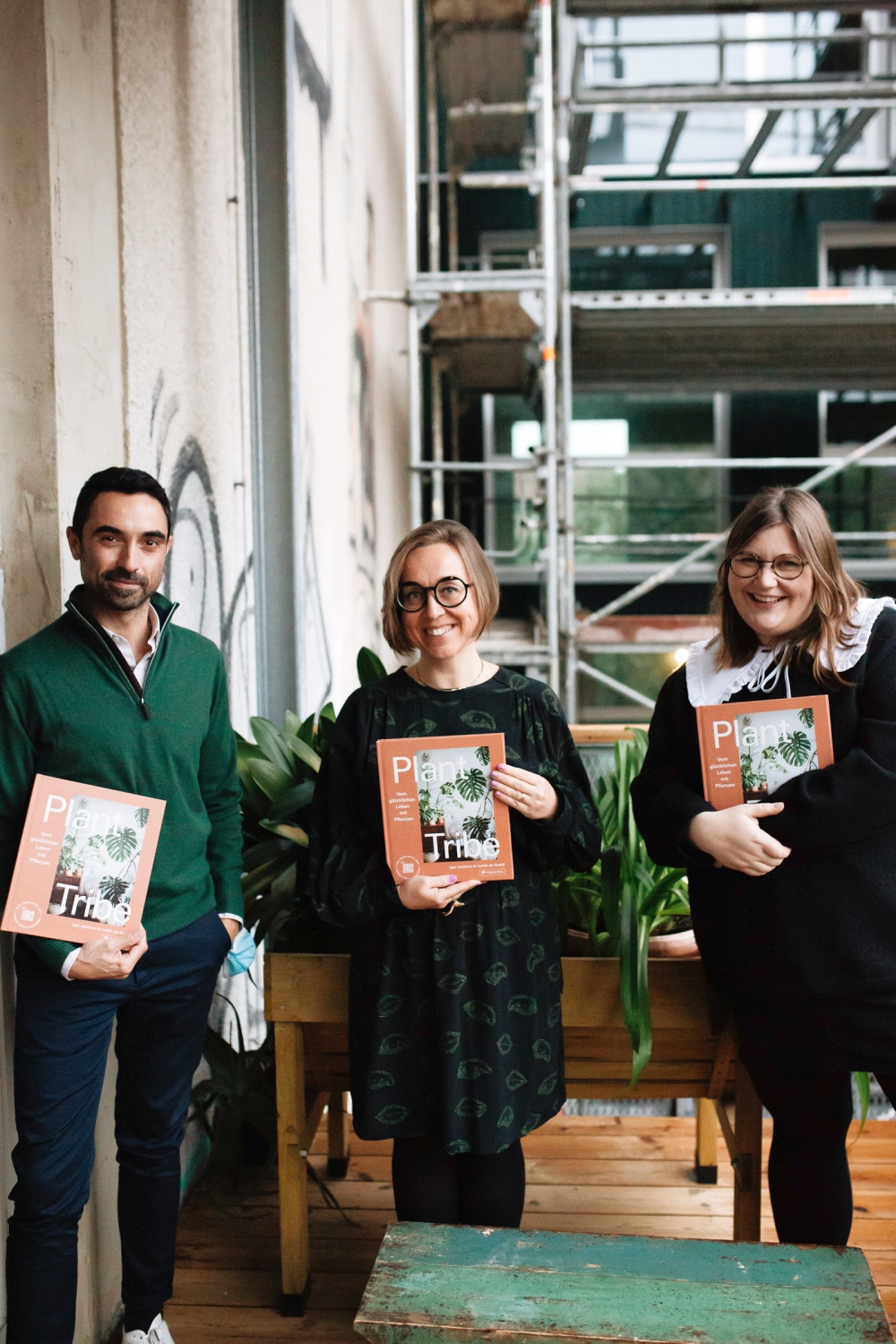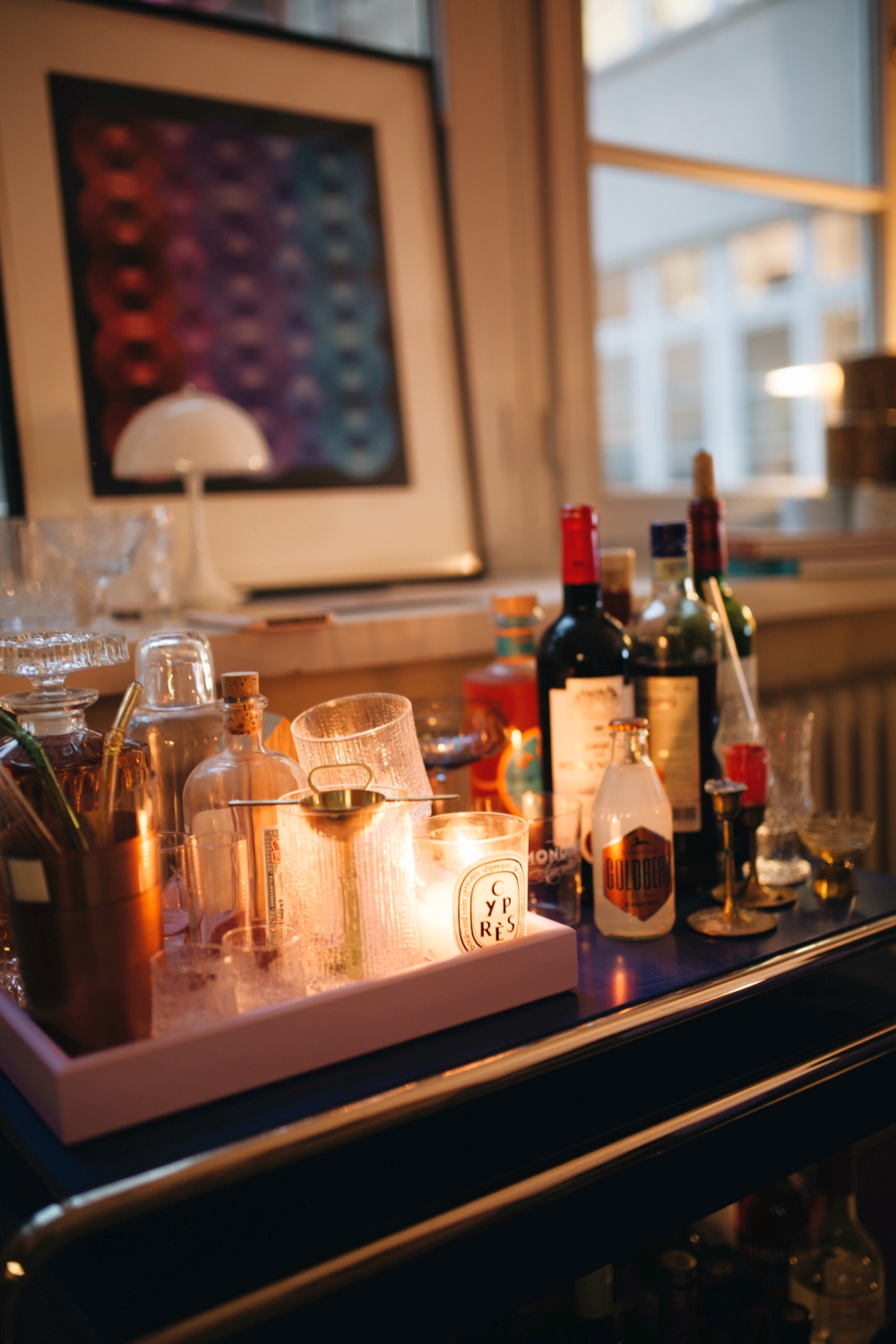 Yummy catering by Maria from Herz & Blut: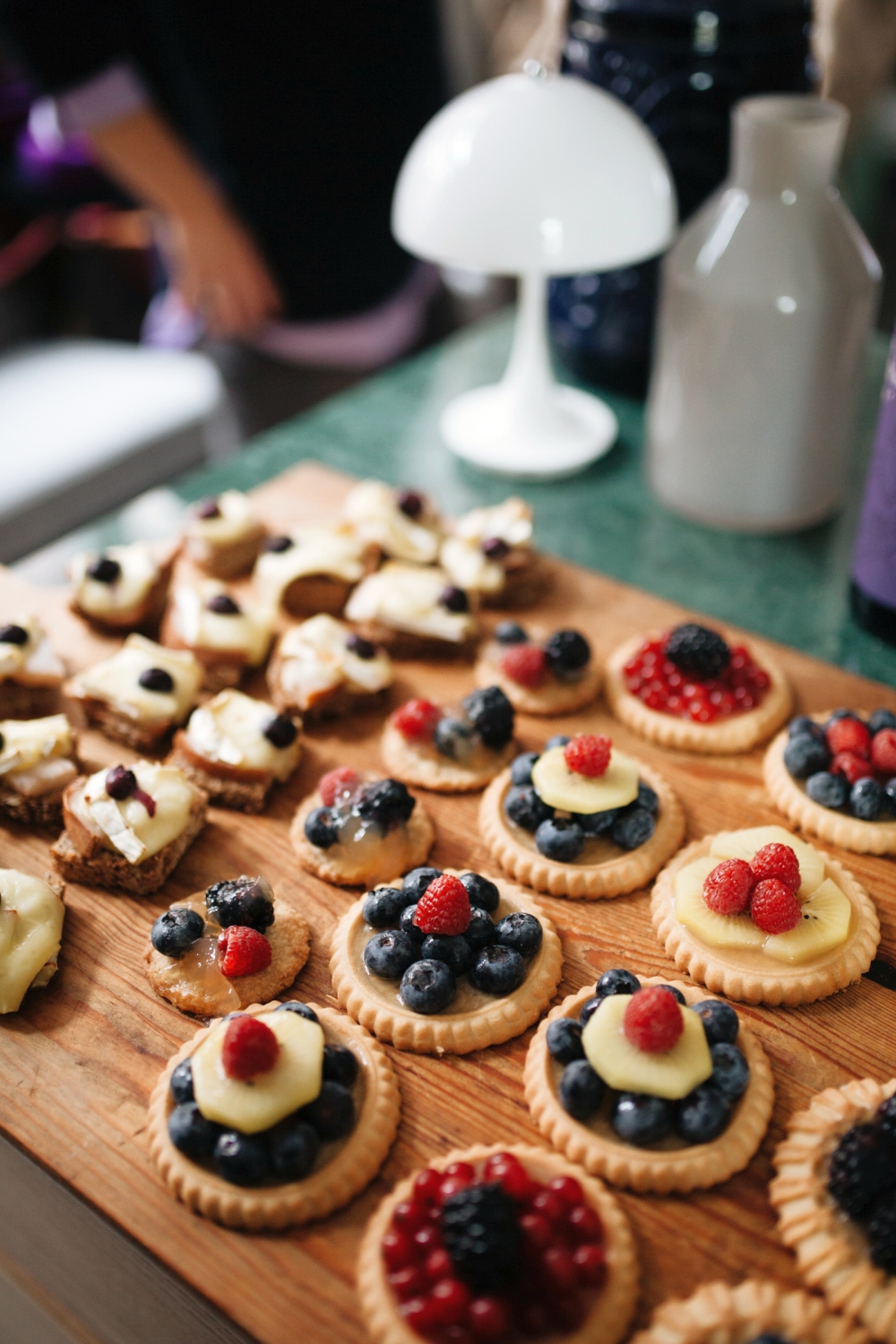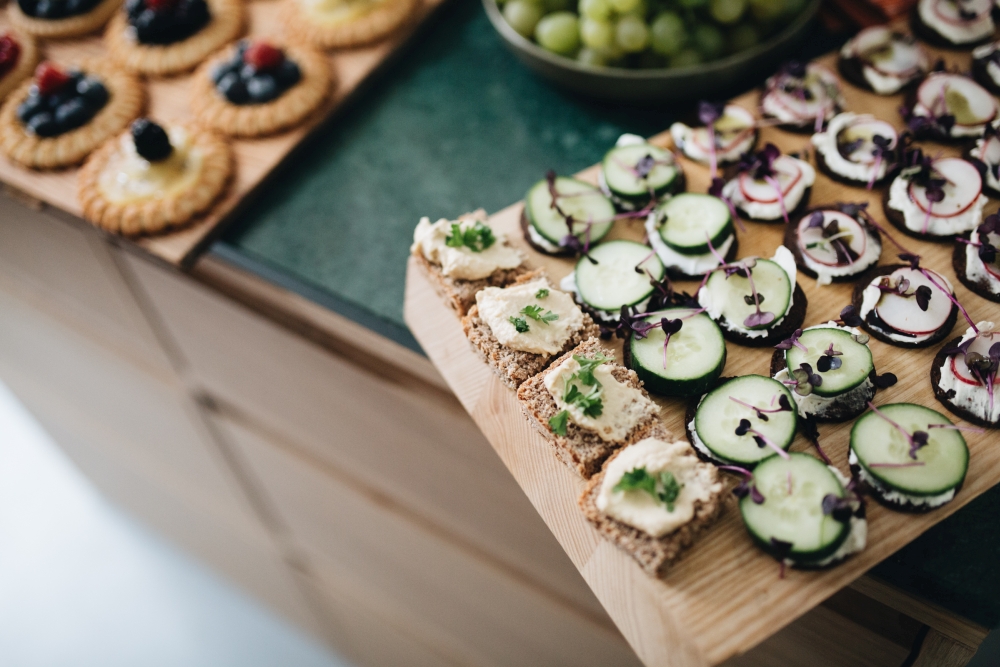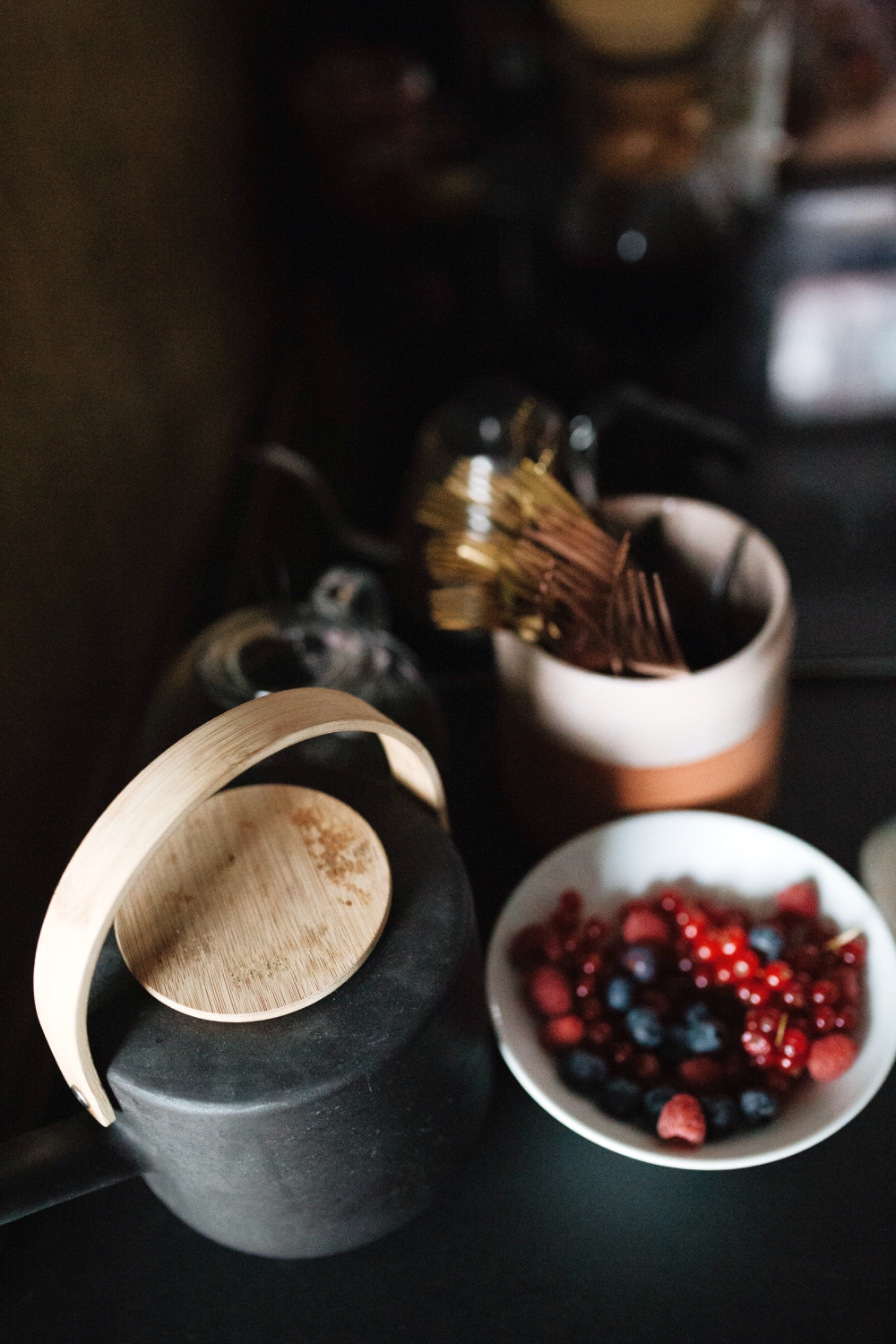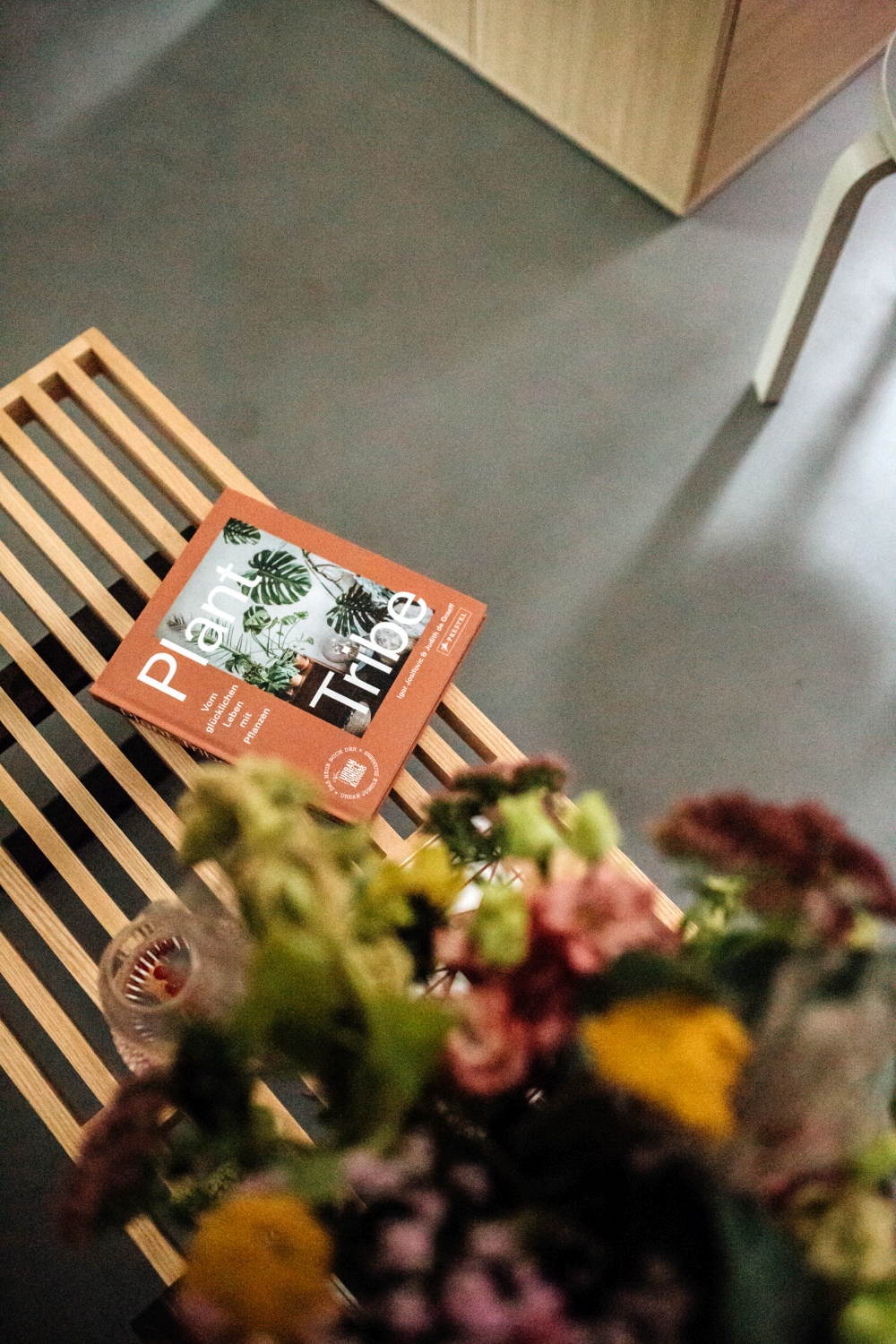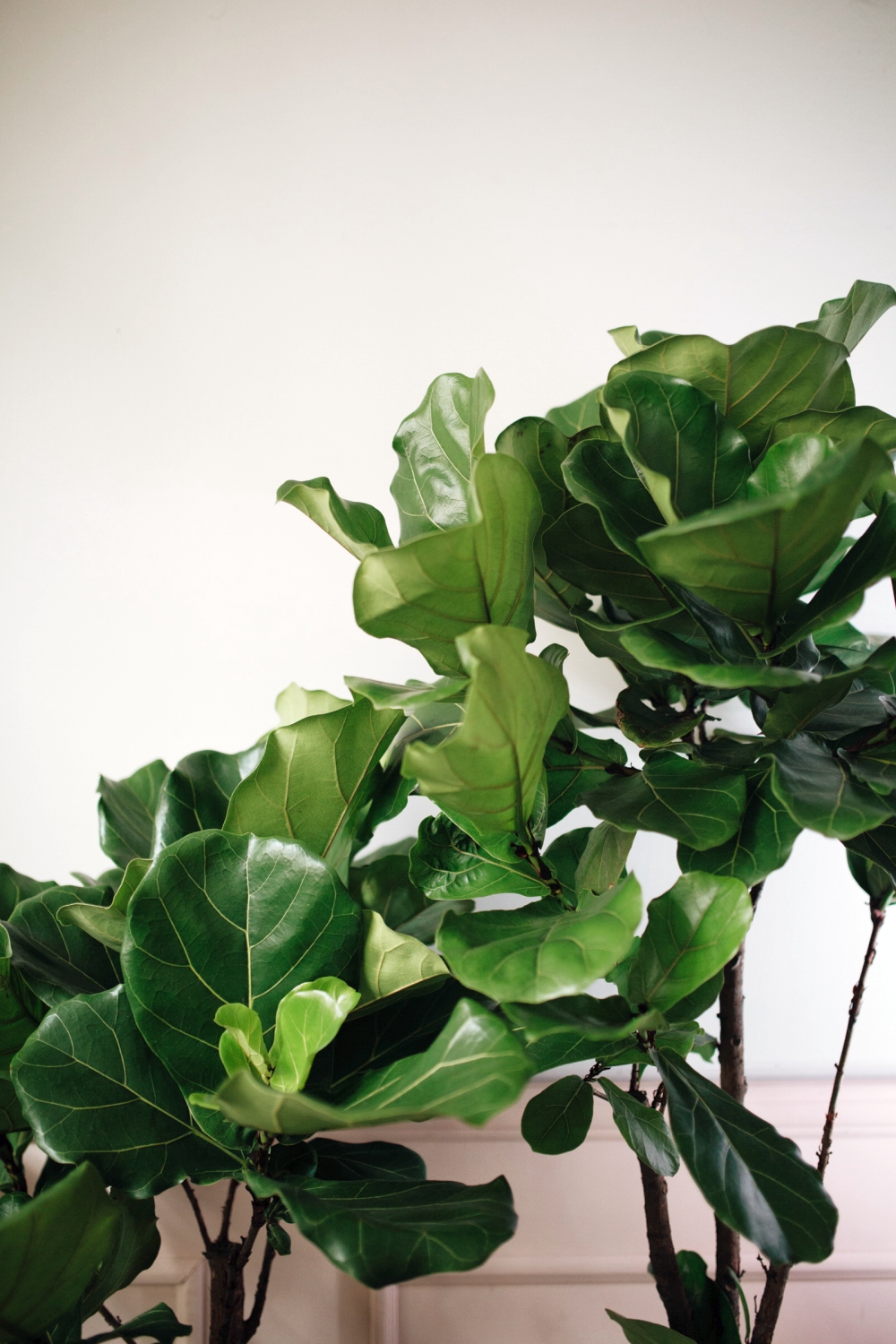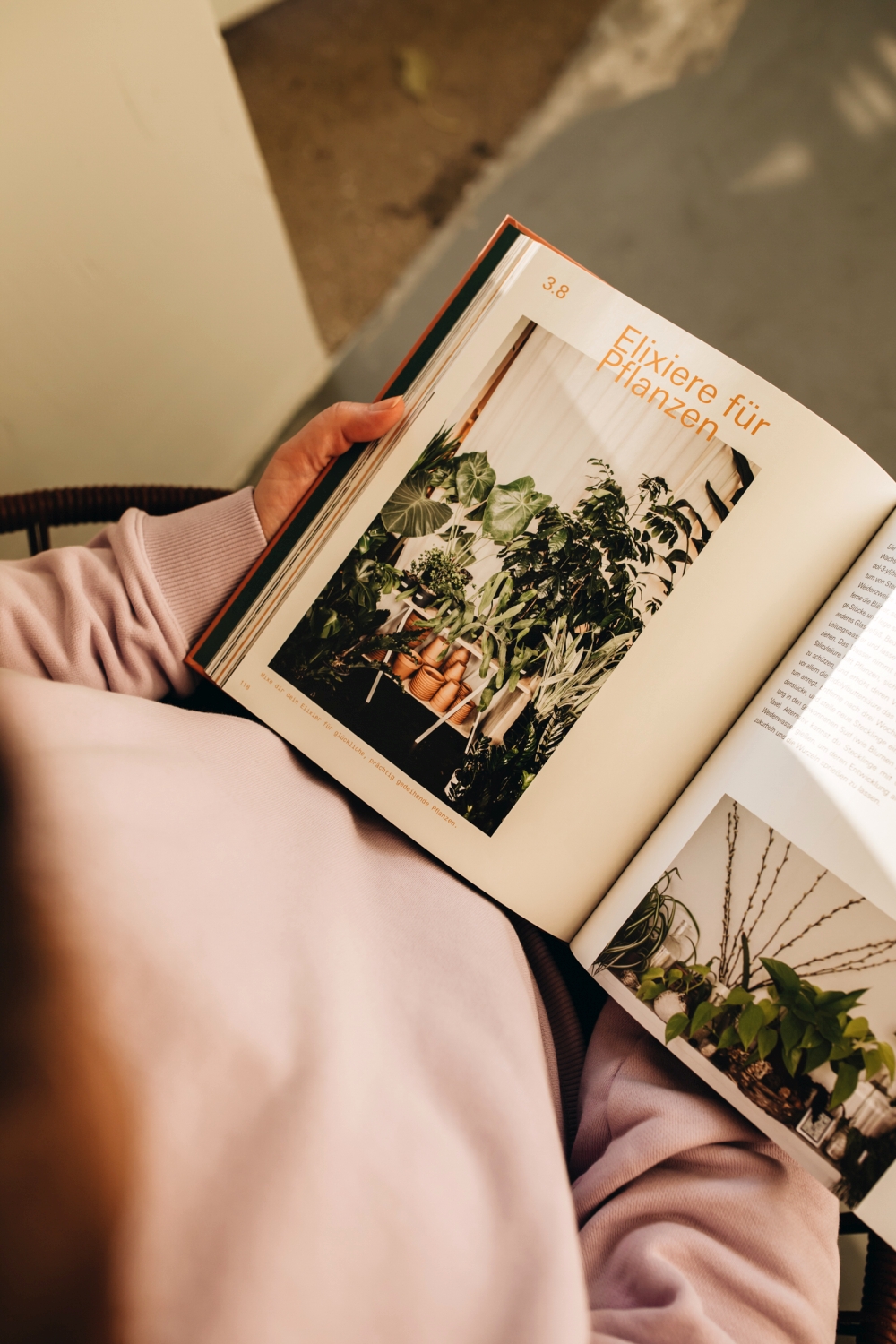 The launch of the German edition of Plant Tribe, was also the perfect occasion to reveal the plant spheres that Dirty Roots created as a limited edition with Urban Jungle Bloggers. For these unique plant spheres they were inspired by the Good Energy with Plants chapter in the book and integrated quartz and aragonite in the design for good energy for your plants.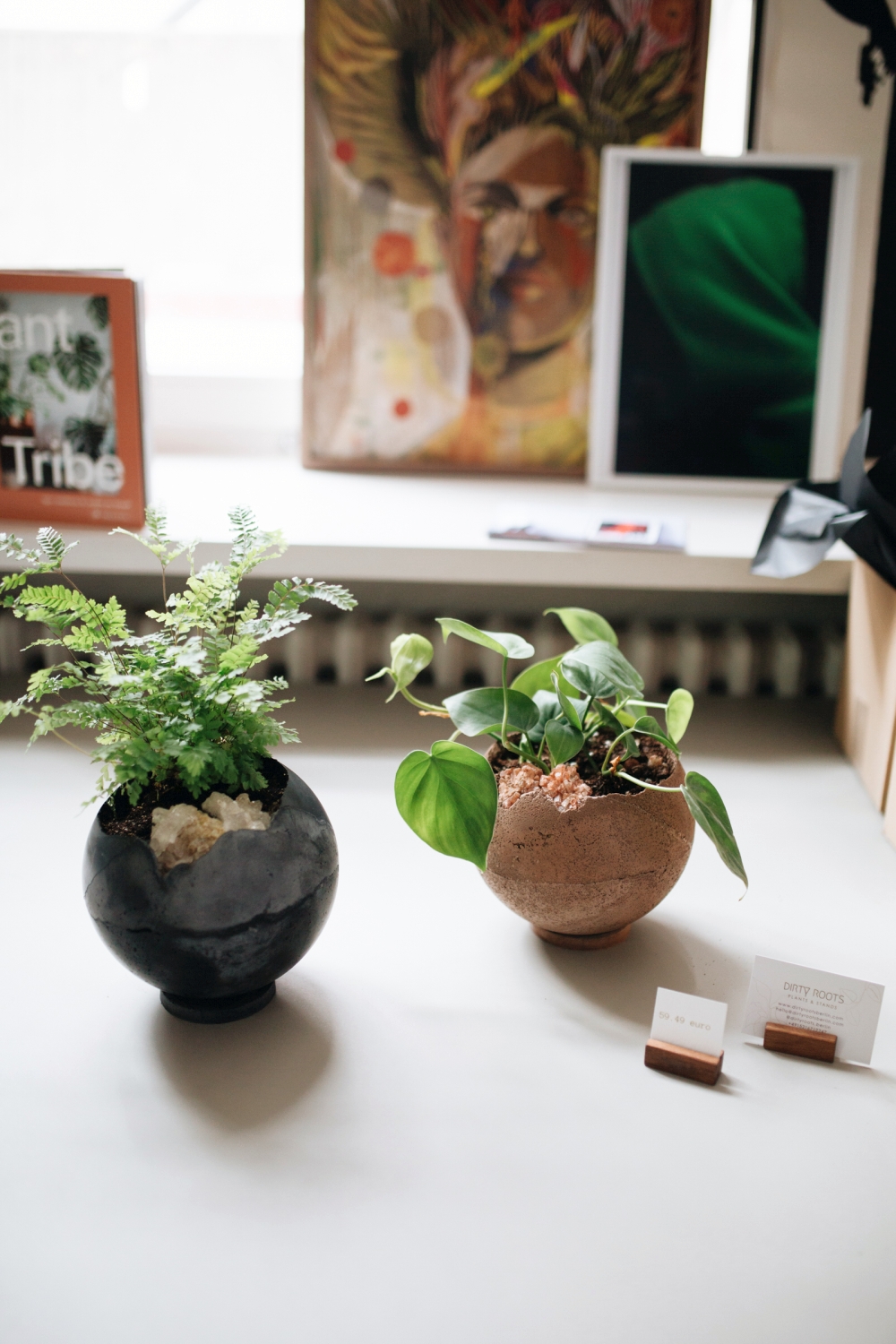 Each plant sphere has a perfectly designed drainage hole on the bottom as well as a small dripping tray. They are easy to plant (18cm diameter and 2 liters soil capacity) and because every piece is handmade, they're a unique piece of art for your home.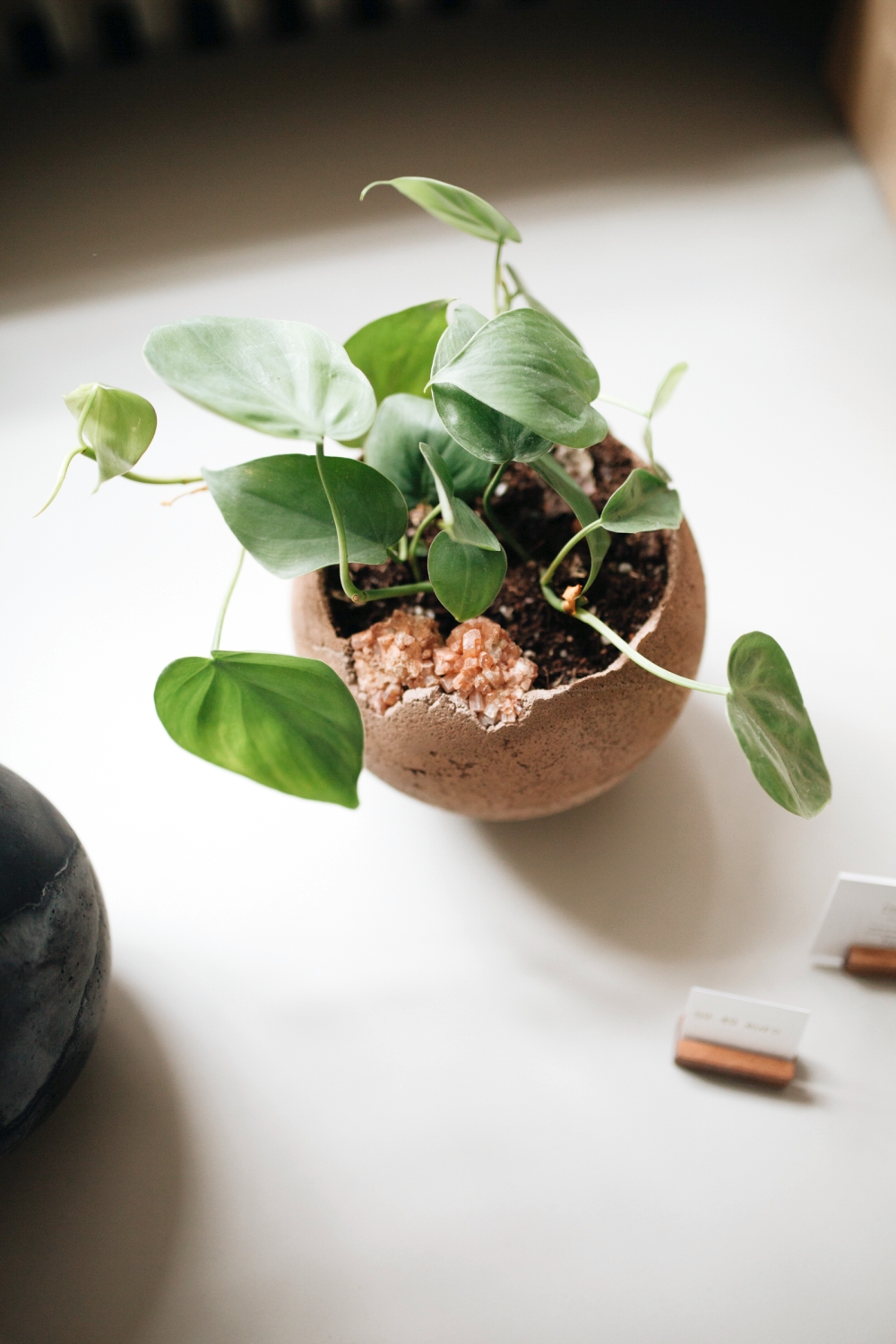 Find more information about this (very!) limited edition plants spheres Dirty Roots x Urban Jungle Bloggers here.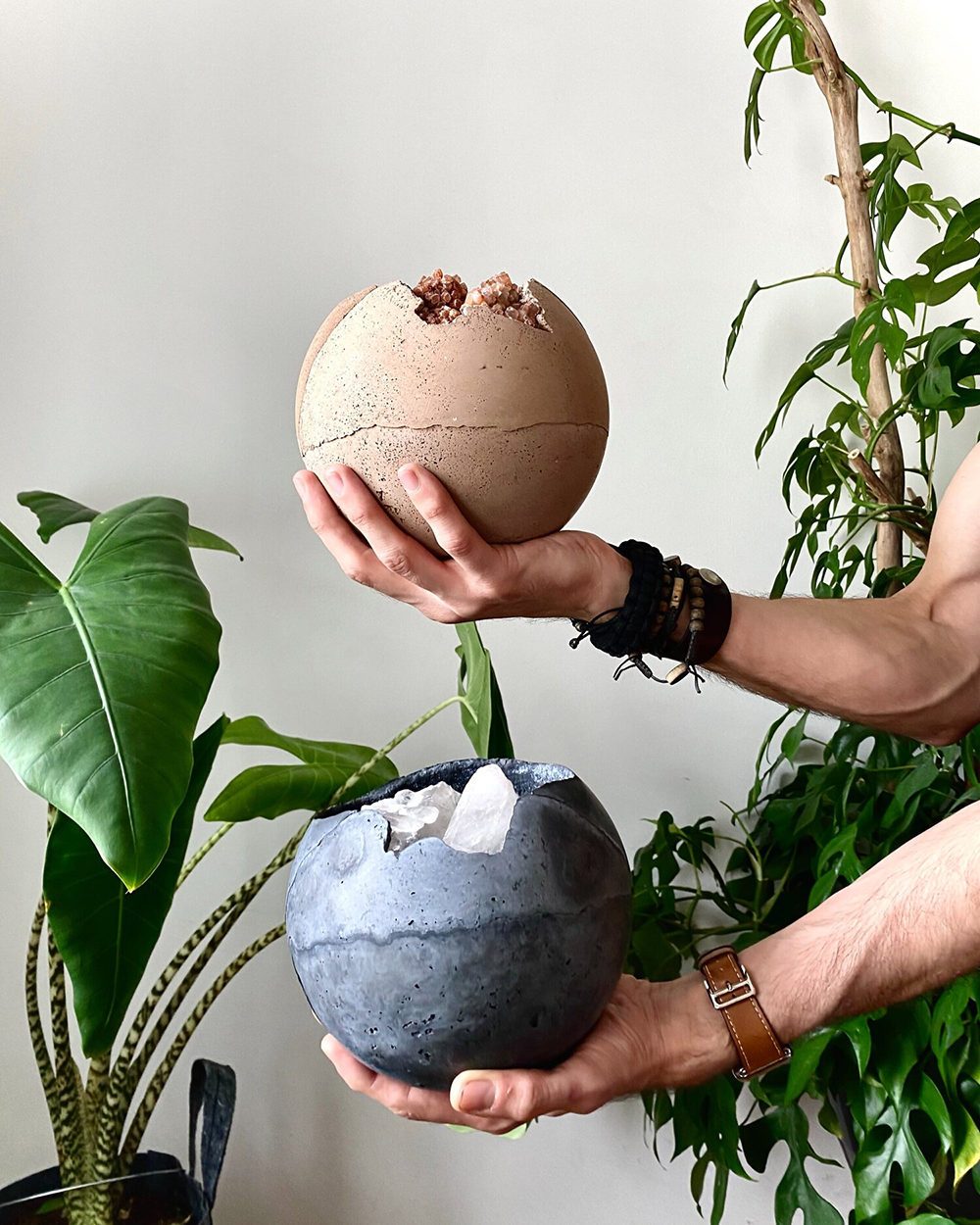 For the launch of the book we also partnered with Art Flash gallery, a Berlin based art gallery that has a large variety of original artwork available for affordable prices. They provided five pieces of art to add a gallery vibe to our book launch. After all we think that plants and art are a fabulous combination. Check out their amazing selection of limited edition art pieces here.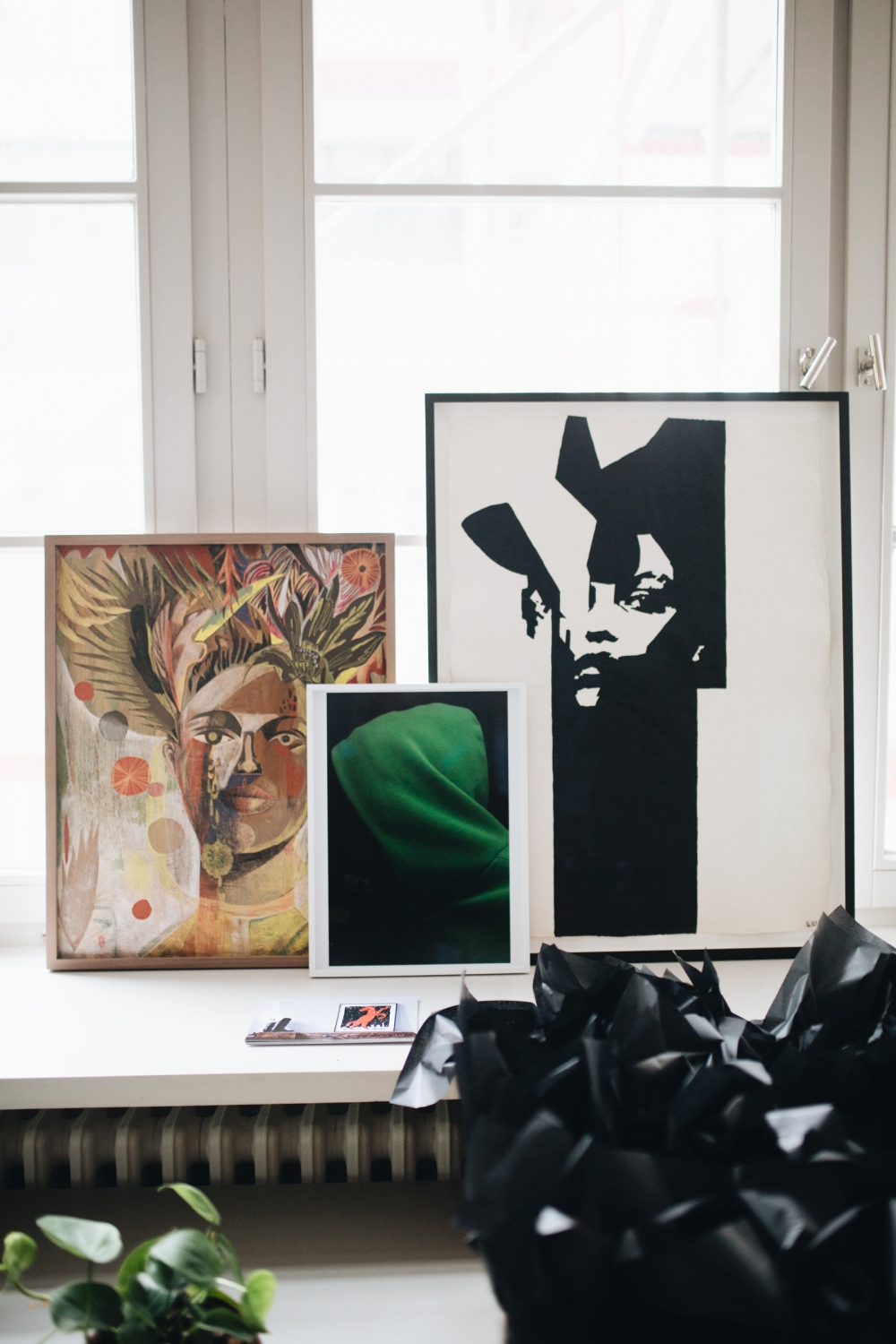 Our friends at Bergamotte greened up the space and sent over these lush Ficus lyrata!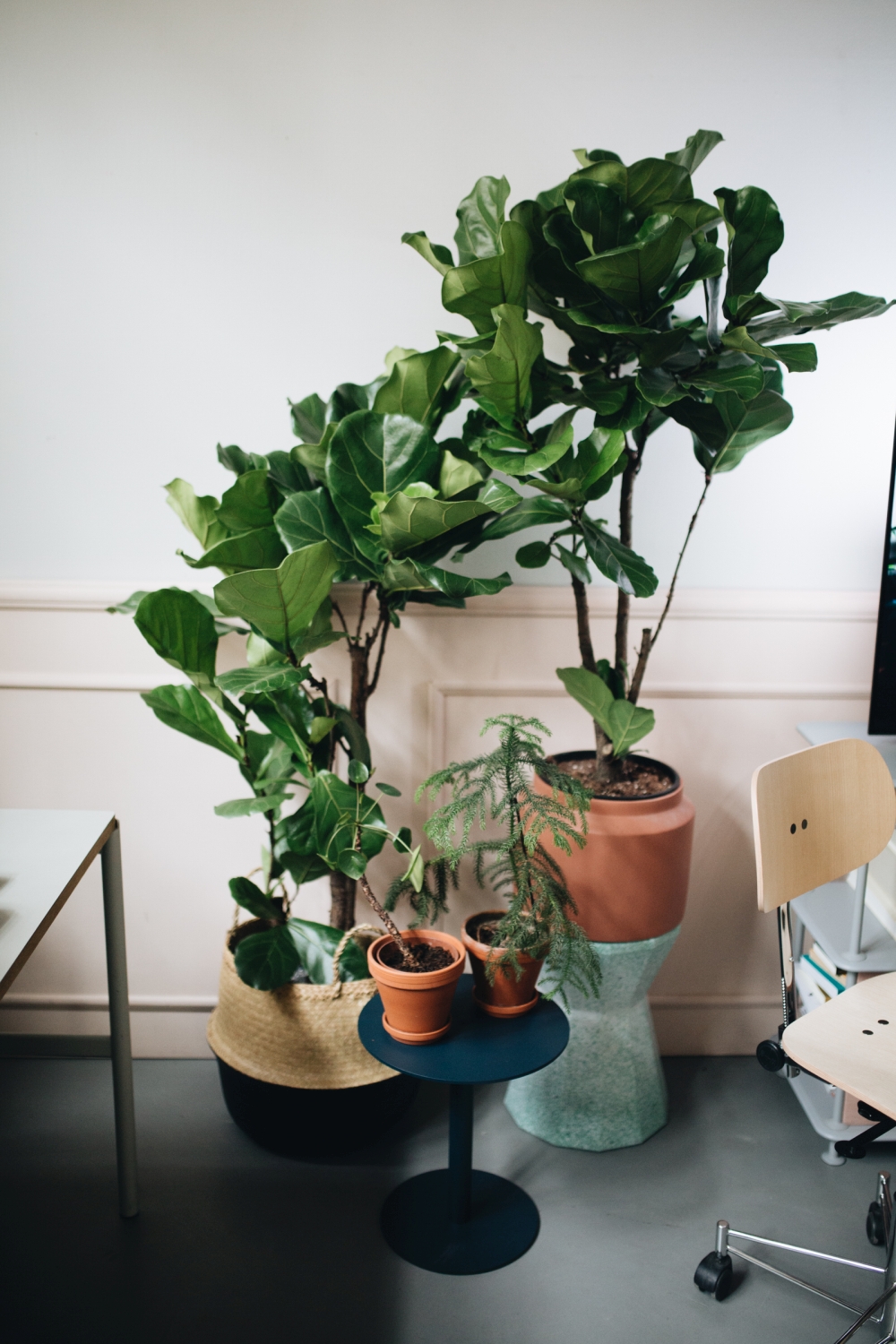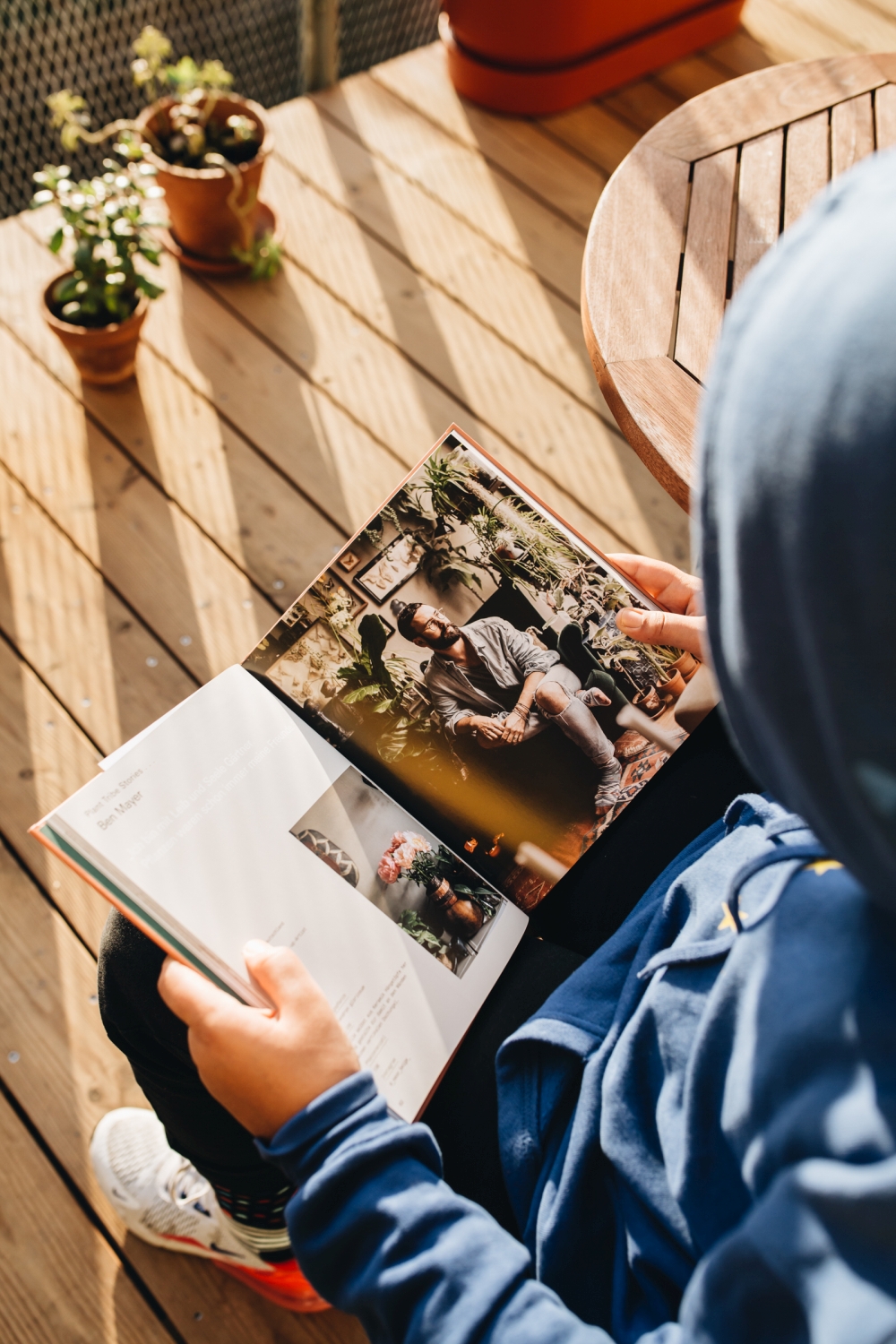 Social distancing among plants and good people – a smile can be seen even behind masks!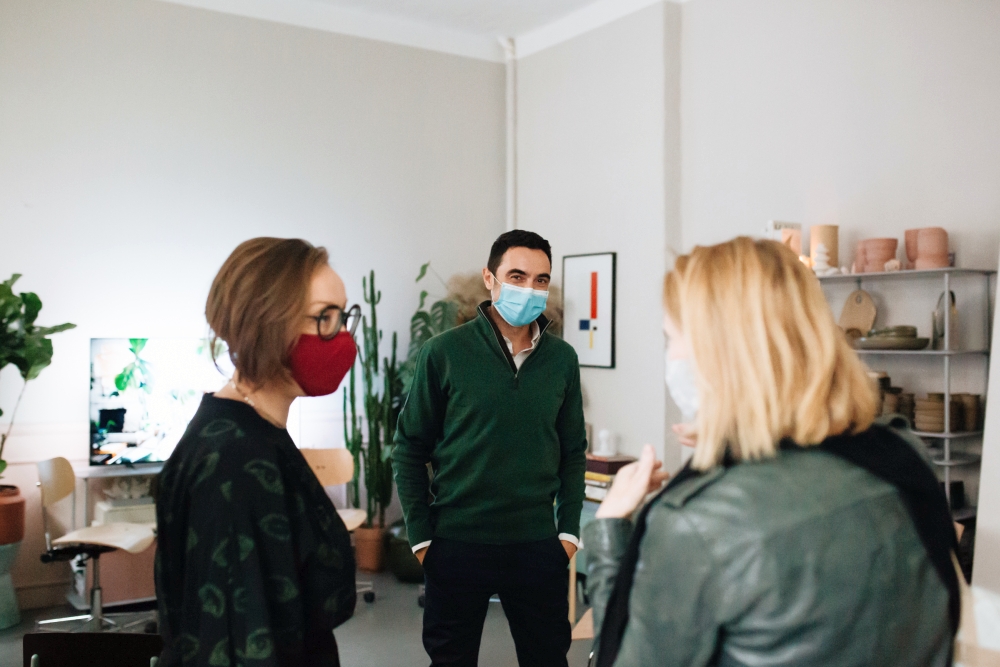 The Dirty Roots team flipping through the Plant Tribe book: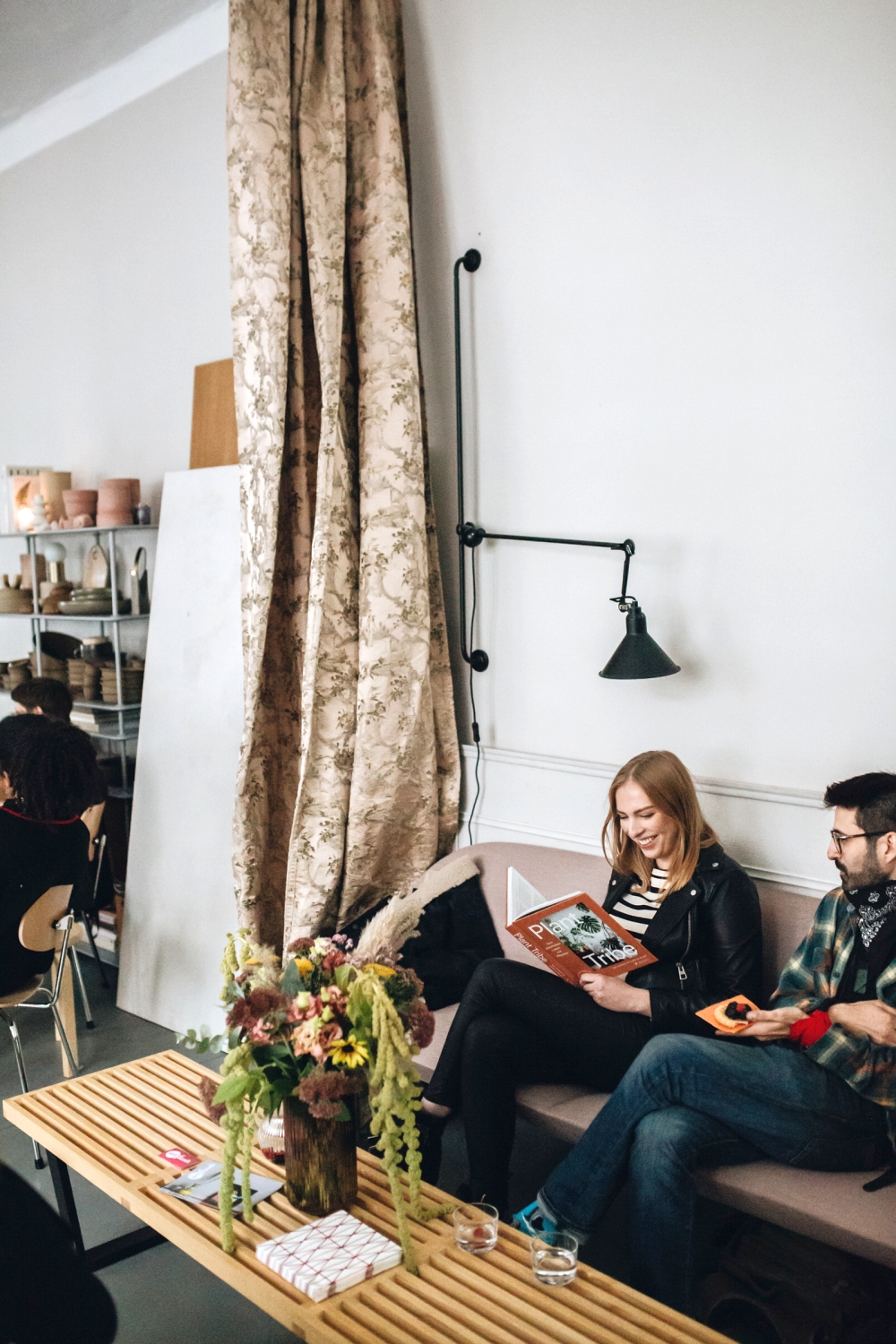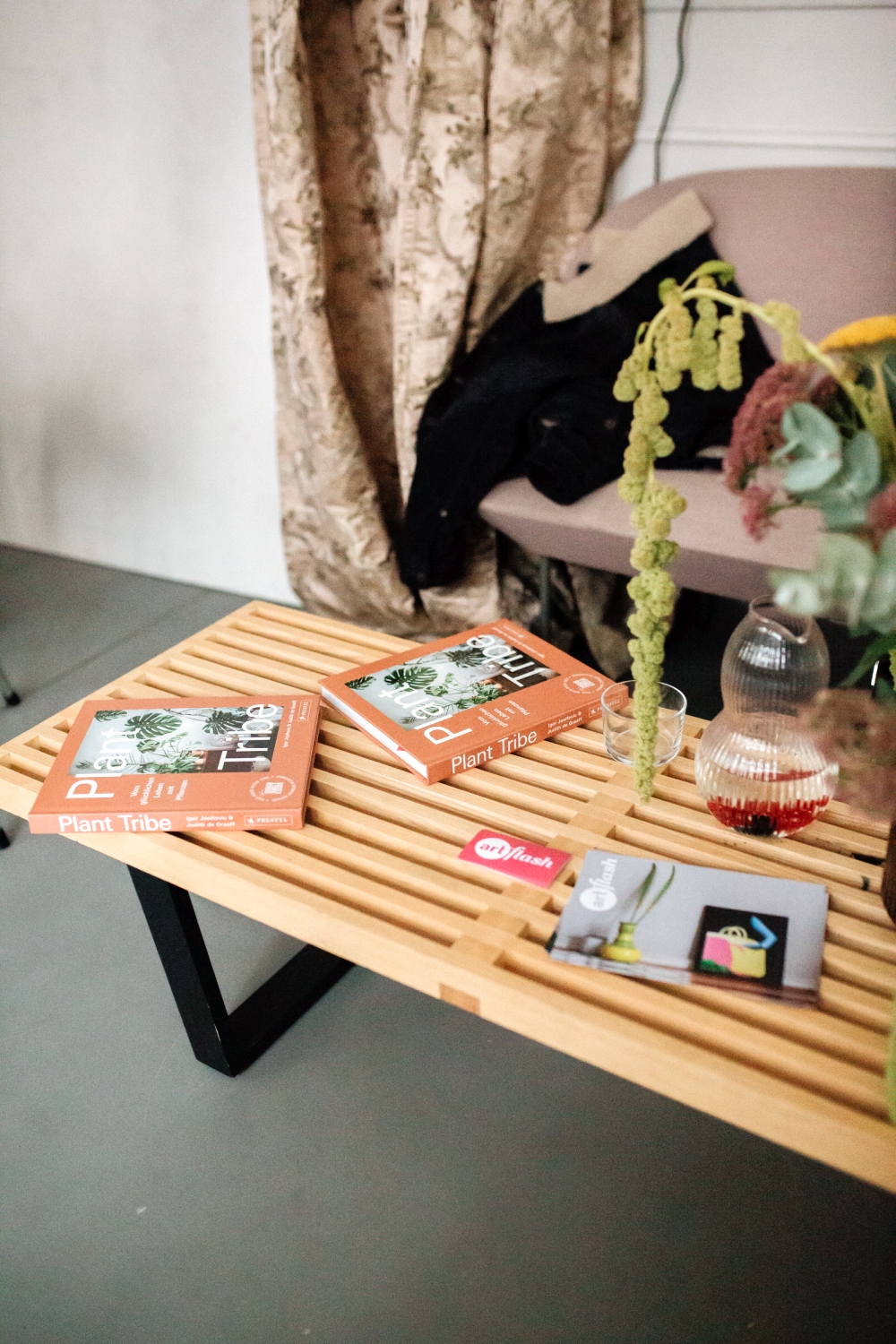 After mingling and nibbles, we had a little talk about the book, we chatted with Jules about our big trip to all of the 17 homes in the US, Brazil and around Europe and answered questions from all the lovely people that joined us for the event. Because the groups were so small and the event space so cozy: it were pretty intimate talks and we revealed quite a bit about the process of creating a book, how we worked with our publishers and how it was to visit so many plant lovers in all these different places.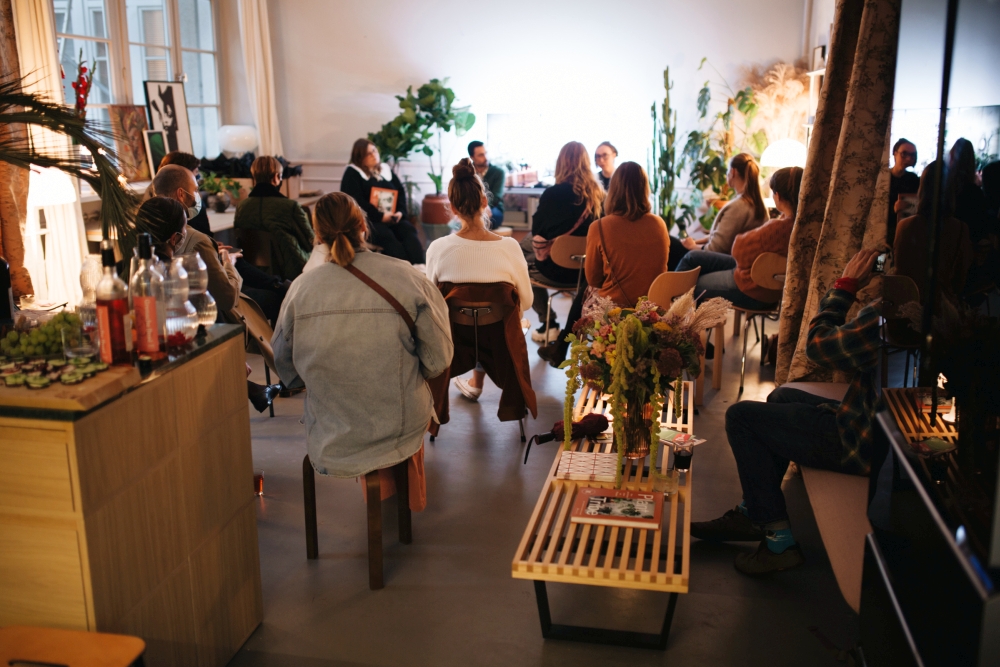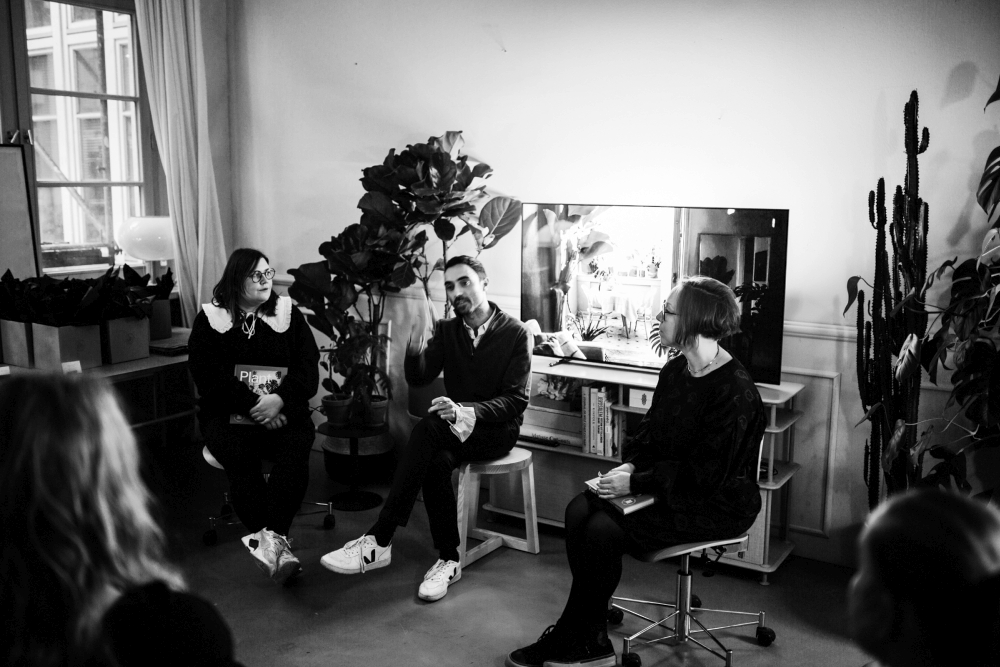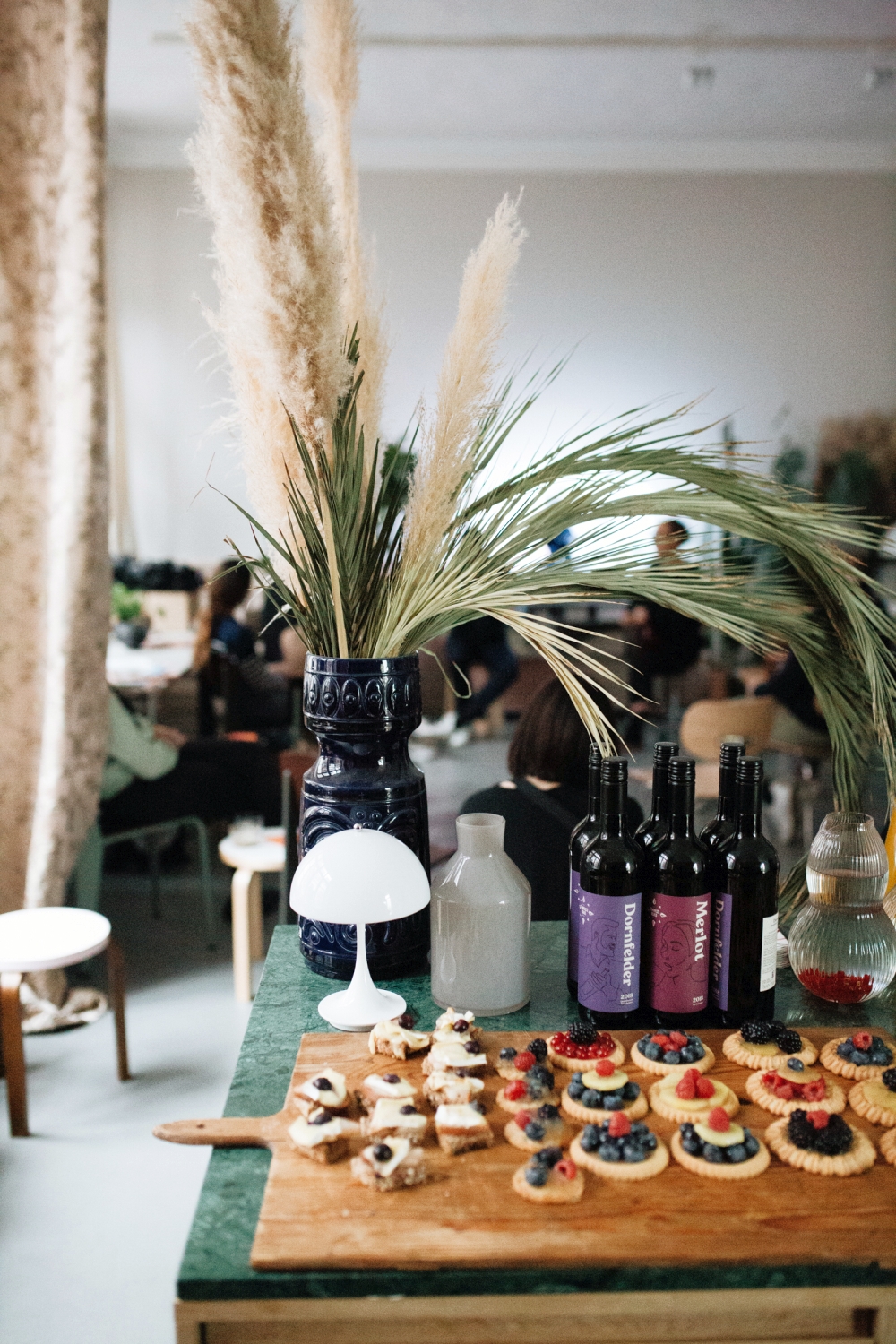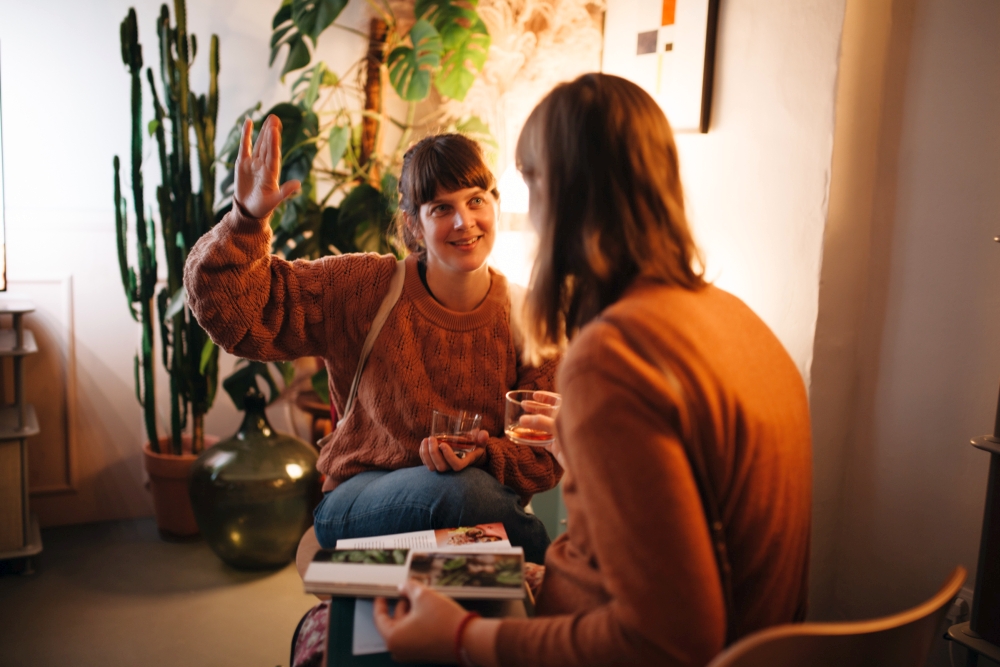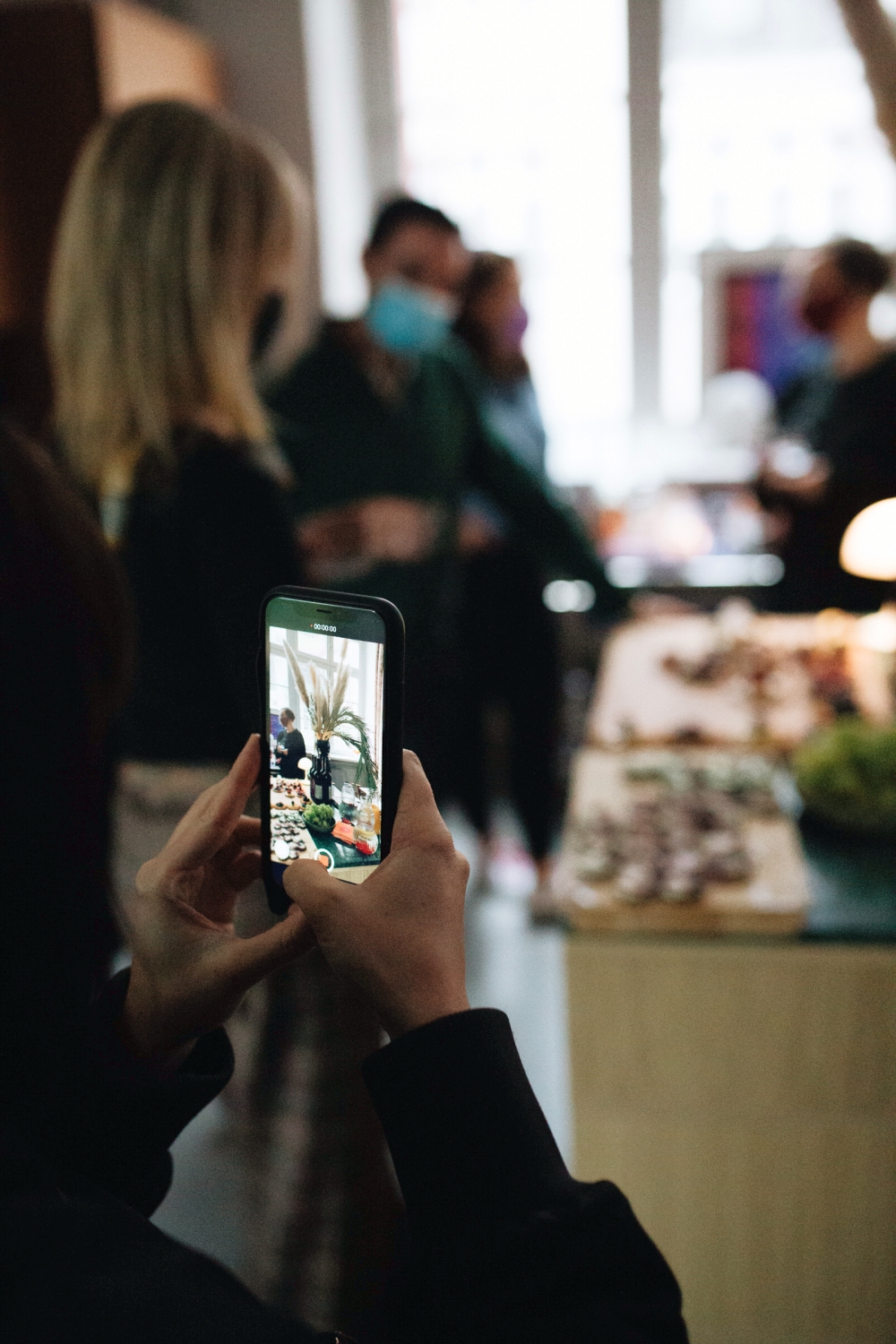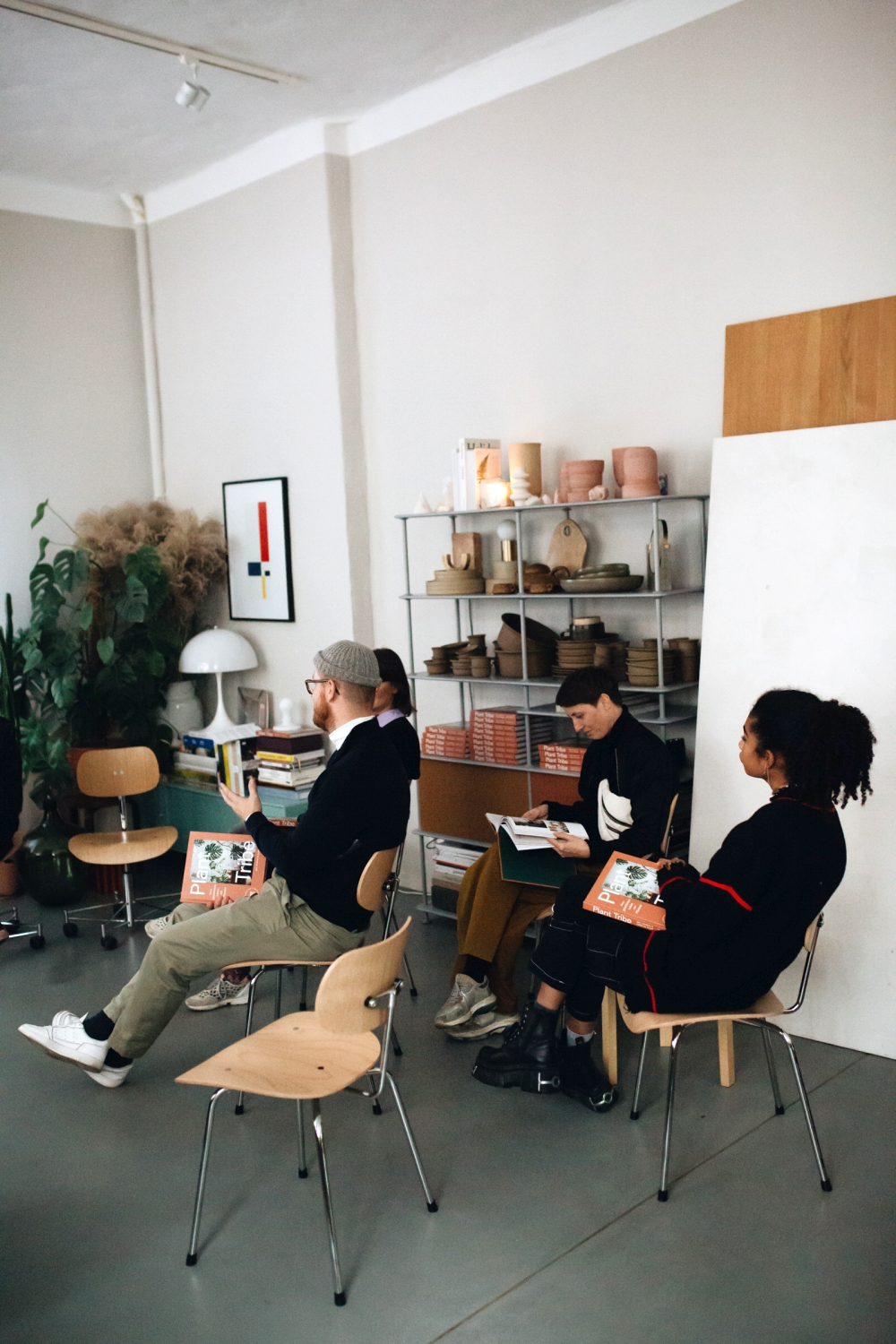 Welcome to the Jungle!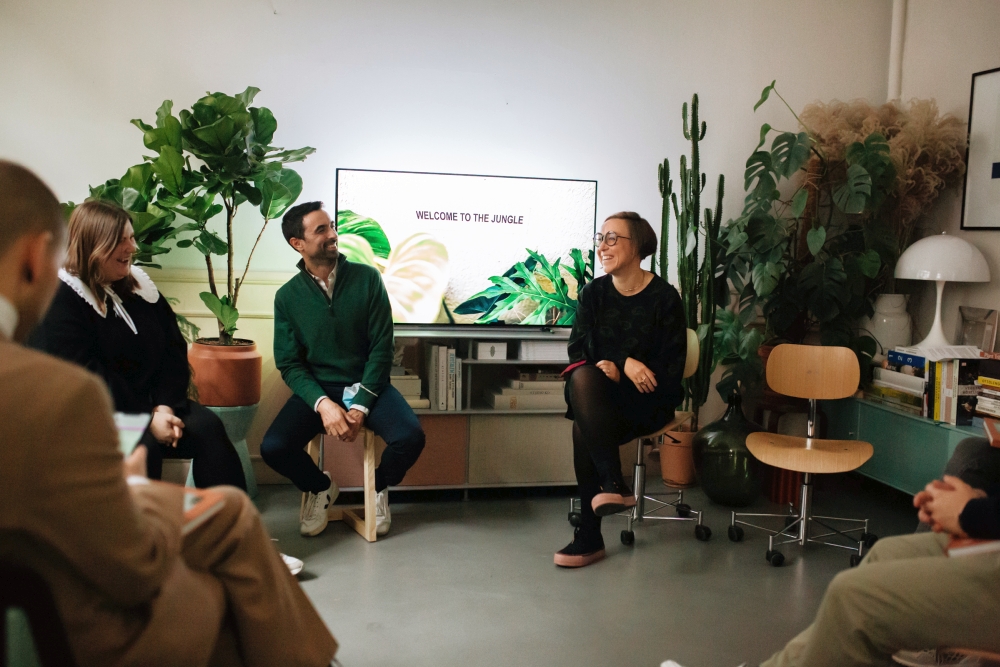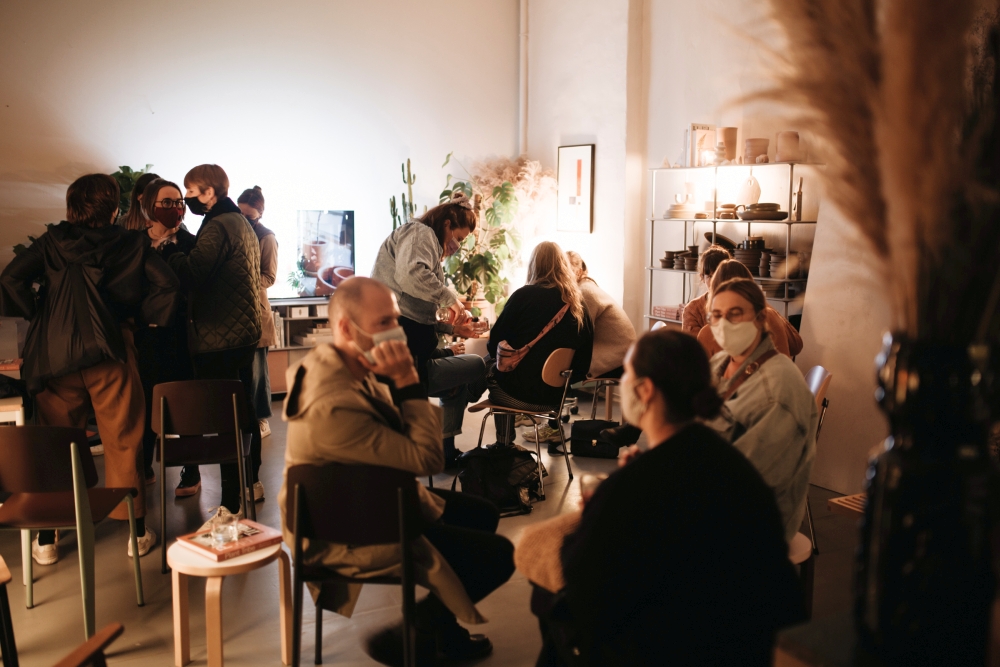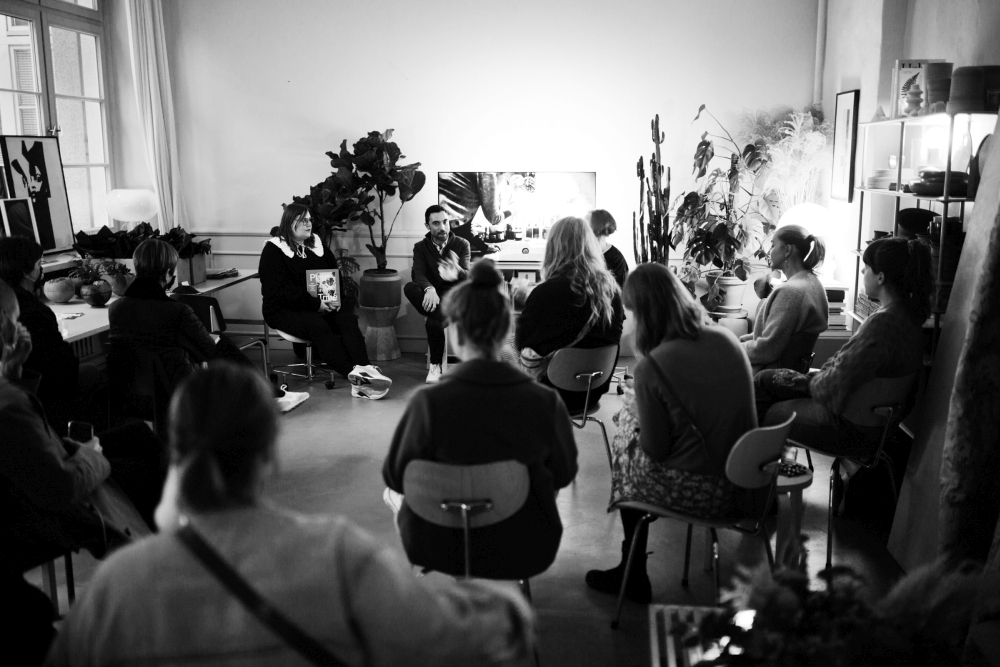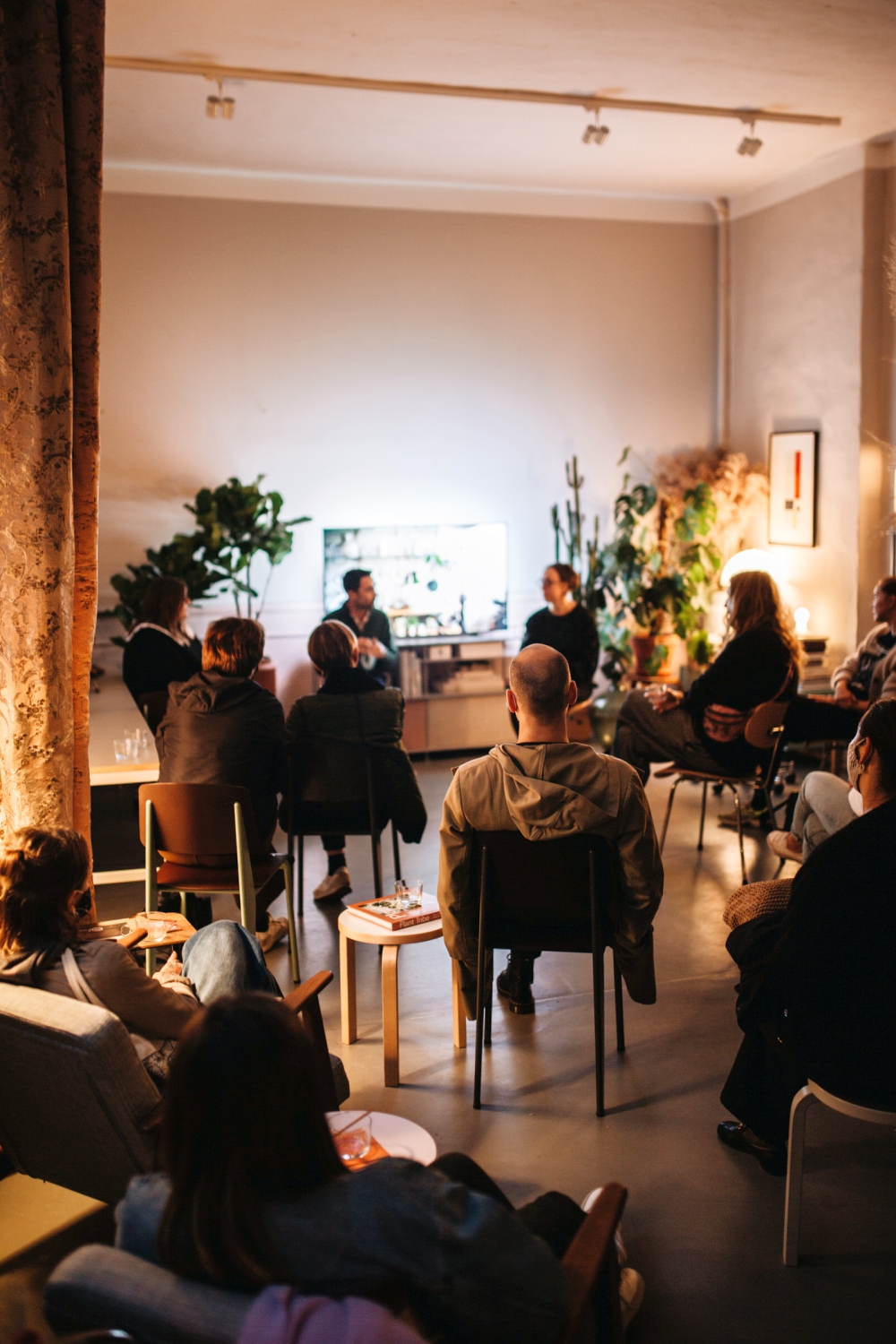 Photography by Herz & Blut
Thank you to our partners Dirty Roots, Art Flash Gallery, Bergamotte and our German publisher Prestel