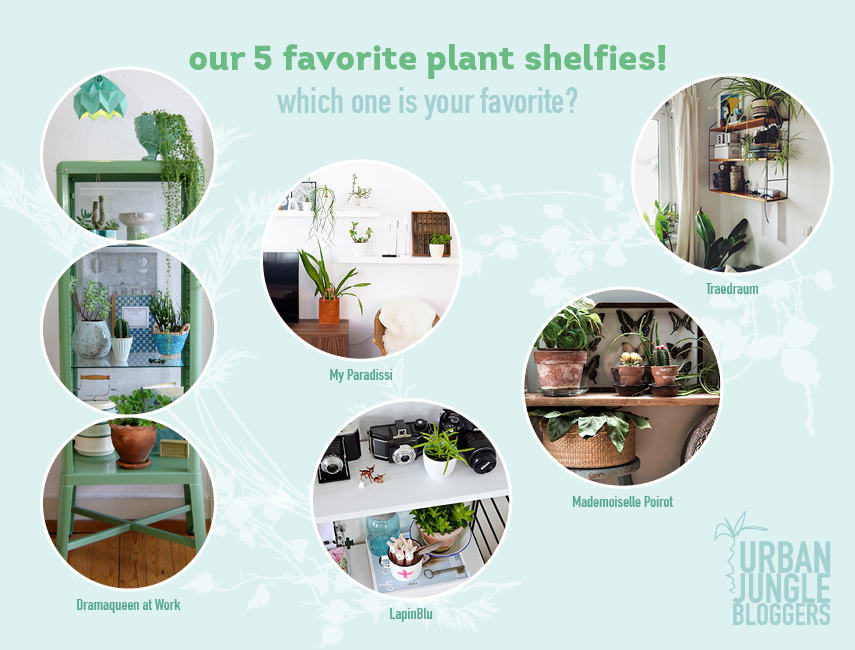 A tough job, but someone had to do it: choose the 5 winners out of 60 wonderful plant shelfies! Without further ado, these are our favorites:
My Paradissi
Dramaqueen at Work
LapinBlu
Mademoiselle Poirot
Traedraum
If you, Eleni, Barbara, Sarah-Lou, Carole and Jan, send us an email at hello (at) urbanjunglebloggers.com with your snailmail address we will send you a little something in the mail very soon.
Thanks everyone for playing! And of course, if you missed it, you can still check out all October plant shelfies right here.
Save