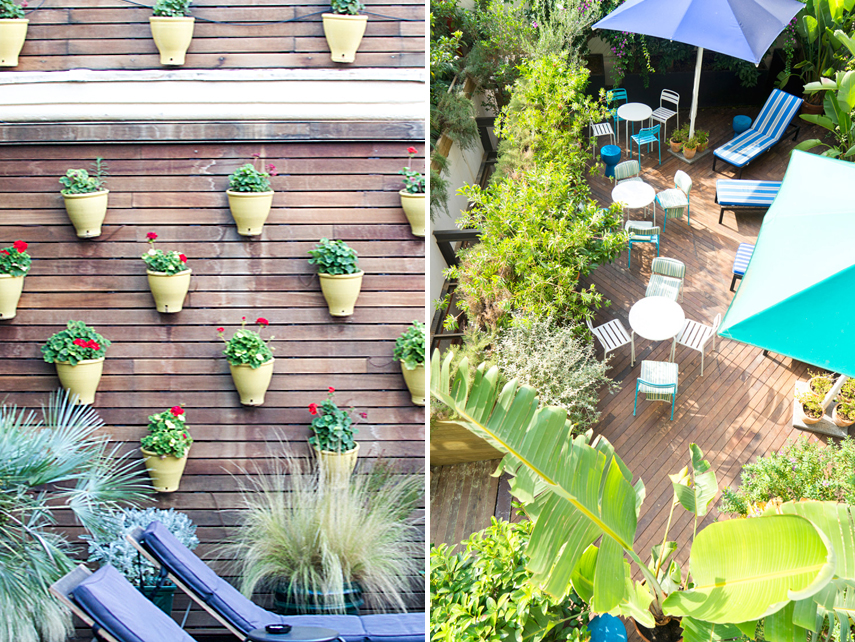 Usually we unite our forces to bring the best of the green blogger world to all of you. But this summer we had to split up and discover – almost simultaneously – two hotels in two Spanish cities that are made for Urban Jungle Bloggers: the Praktik Garden Hotel in Barcelona and the Praktik Metropol Hotel in Madrid. Vamos!
In the heart of vibrant Barcelona, between the Passeig de Gràcia and the Sagrada Familia, you'll find the Praktik Garden Hotel. It's hard to miss the hotel entry from the outside: you are welcomed by lots of potted plants and trees in front of bright red doors: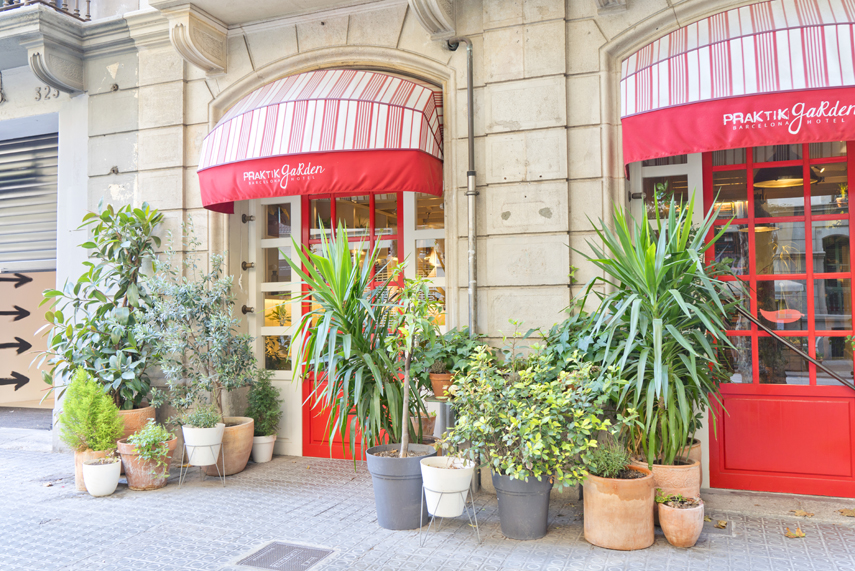 Once inside, it may take a minute to reach your room, because there are dozens of potted plants to be admired in the lobby of the hotel: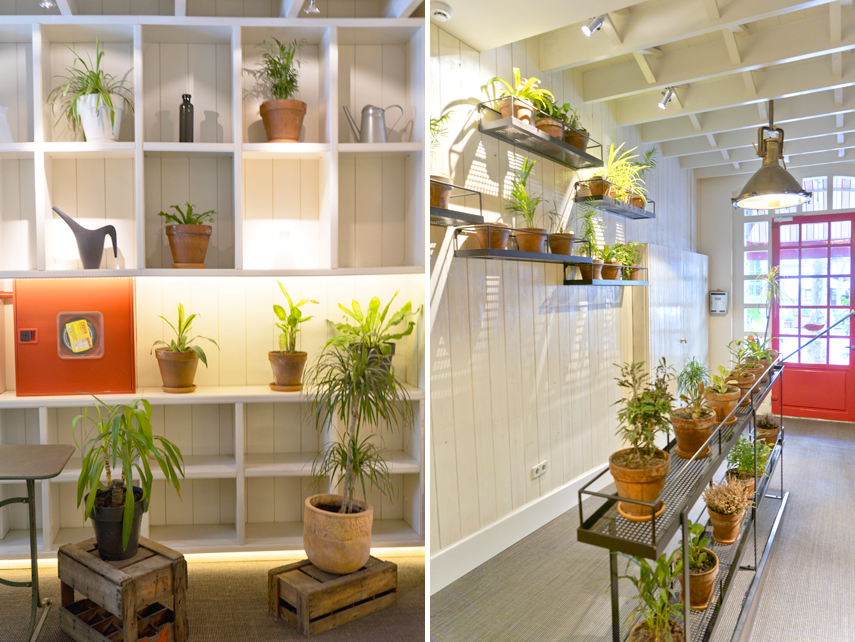 As you would expect with a name like Praktik Garden, the hotel has a beautiful terrace garden. Between waving palm trees and lush banana trees you can hang out and relax, right in the middle of the city. It doesn't get more Urban Jungle than this!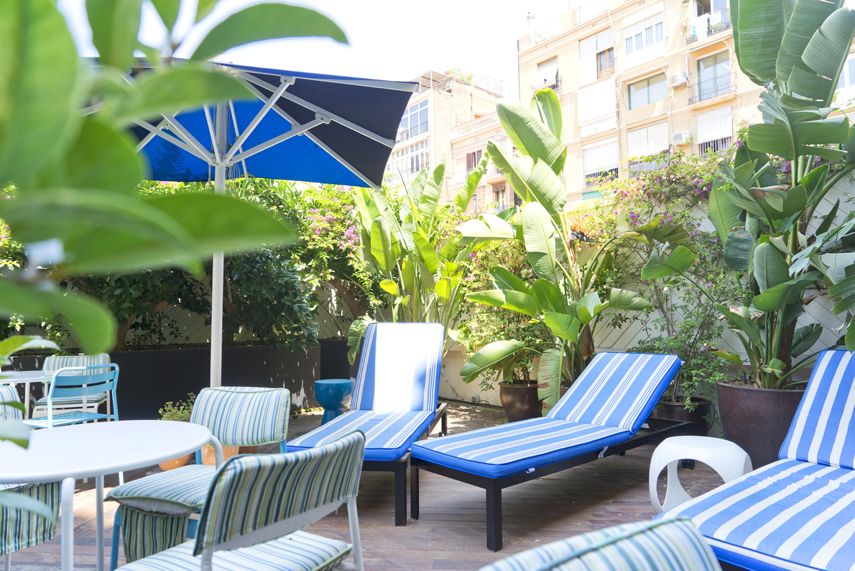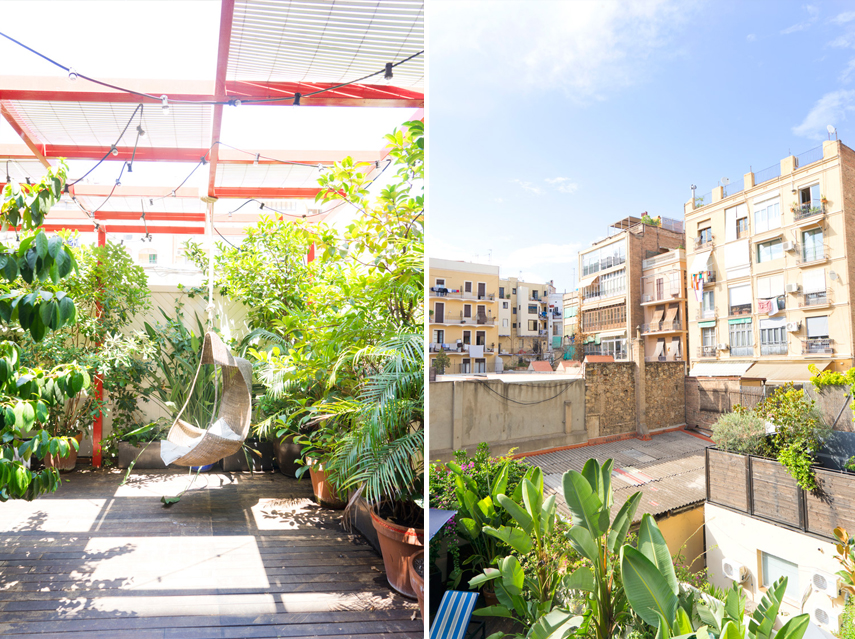 The rooms in the hotel are designy with great lighting and very comfy beds. They also have beautiful black & white tiles on the bathroom- and balcony floors. And as an extra "UJB-pleasing feature": each room has different botanical art on the walls: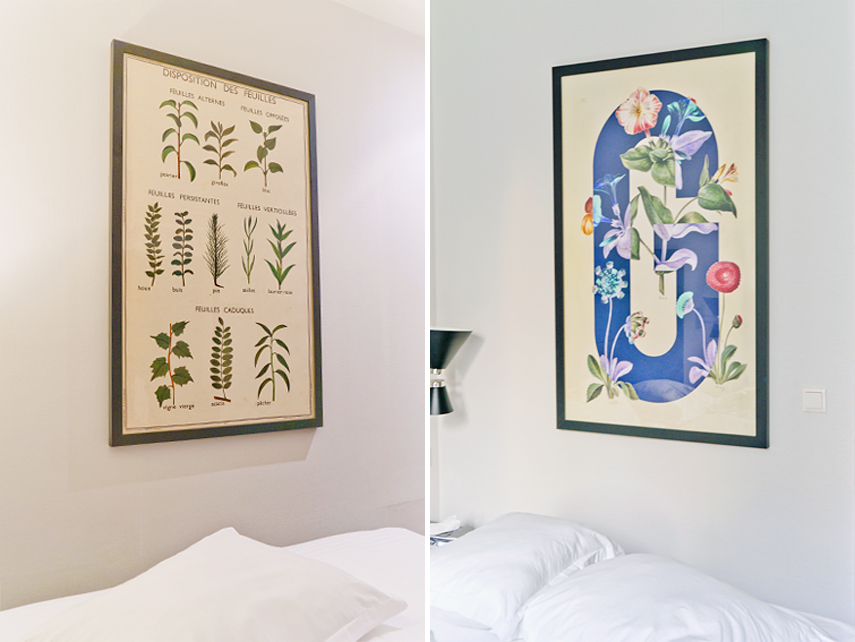 If you head to the Spanish capital Madrid, you should definitely consider staying at the Praktik Metropol hotel in downtown Madrid. It is located in a buzzing corner and a few walking minutes away from the central square and the royal palace. But it is not so much the location that will make your stay unforgettable!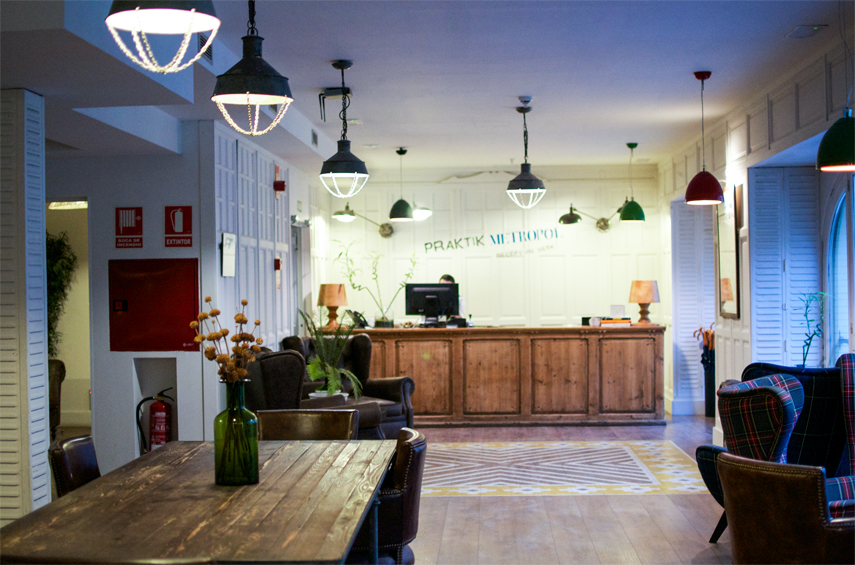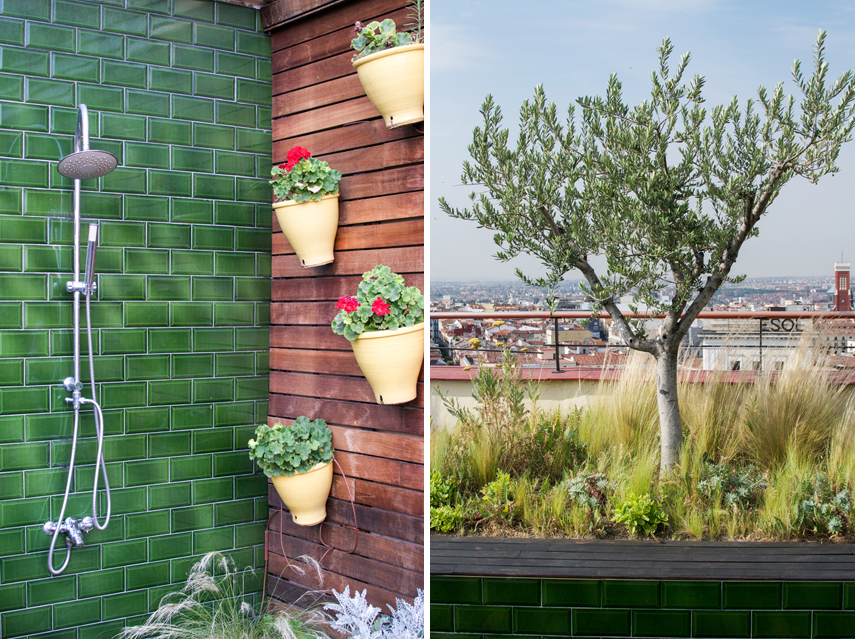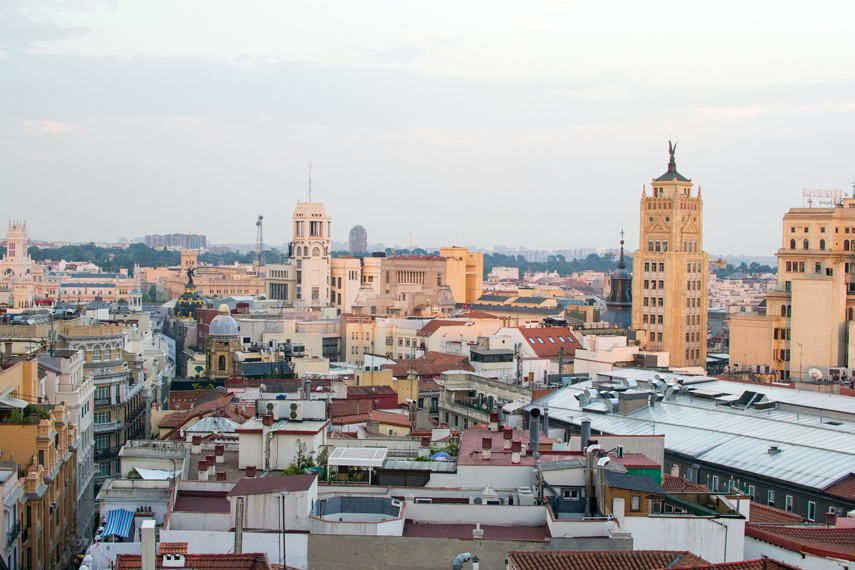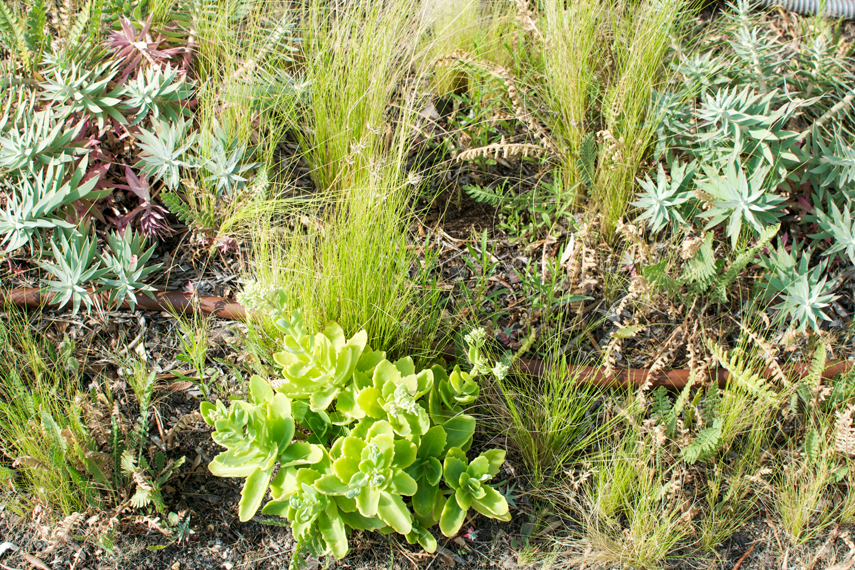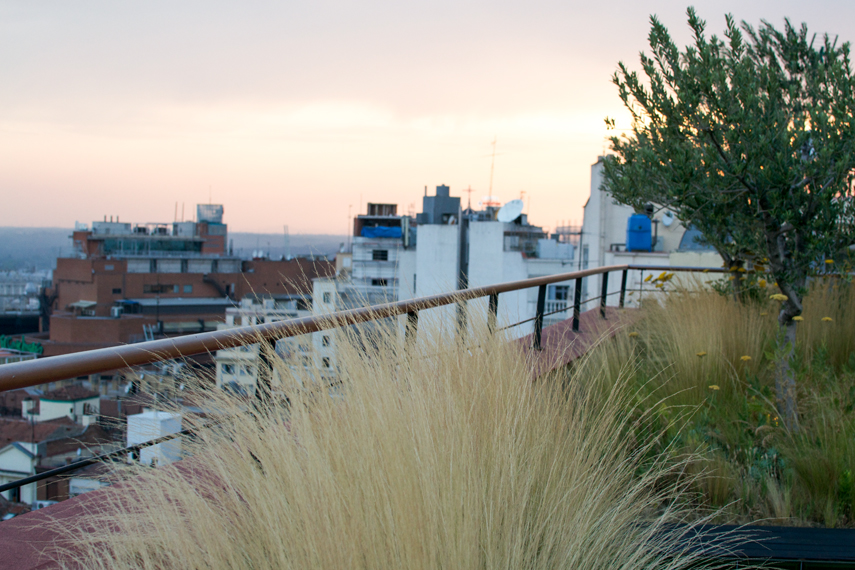 The Praktik Metropol hotel is situated in a nice building that also hosts other hotels/hostels but the Praktik Metropol has one advantage to show off: an extensive rooftop terrace covered in lush greens, sunbeds and stunning 360 degrees views of Madrid. I was literally in awe when I went up there! Decorative grasses, succulents, olive trees, palm trees, blooming plants in cheerful buckets – the rooftop terrace looks like a secluded oasis in the buzzing city center of Madrid.
Feeling the travel bug? Well, you know where to go to now!
Save