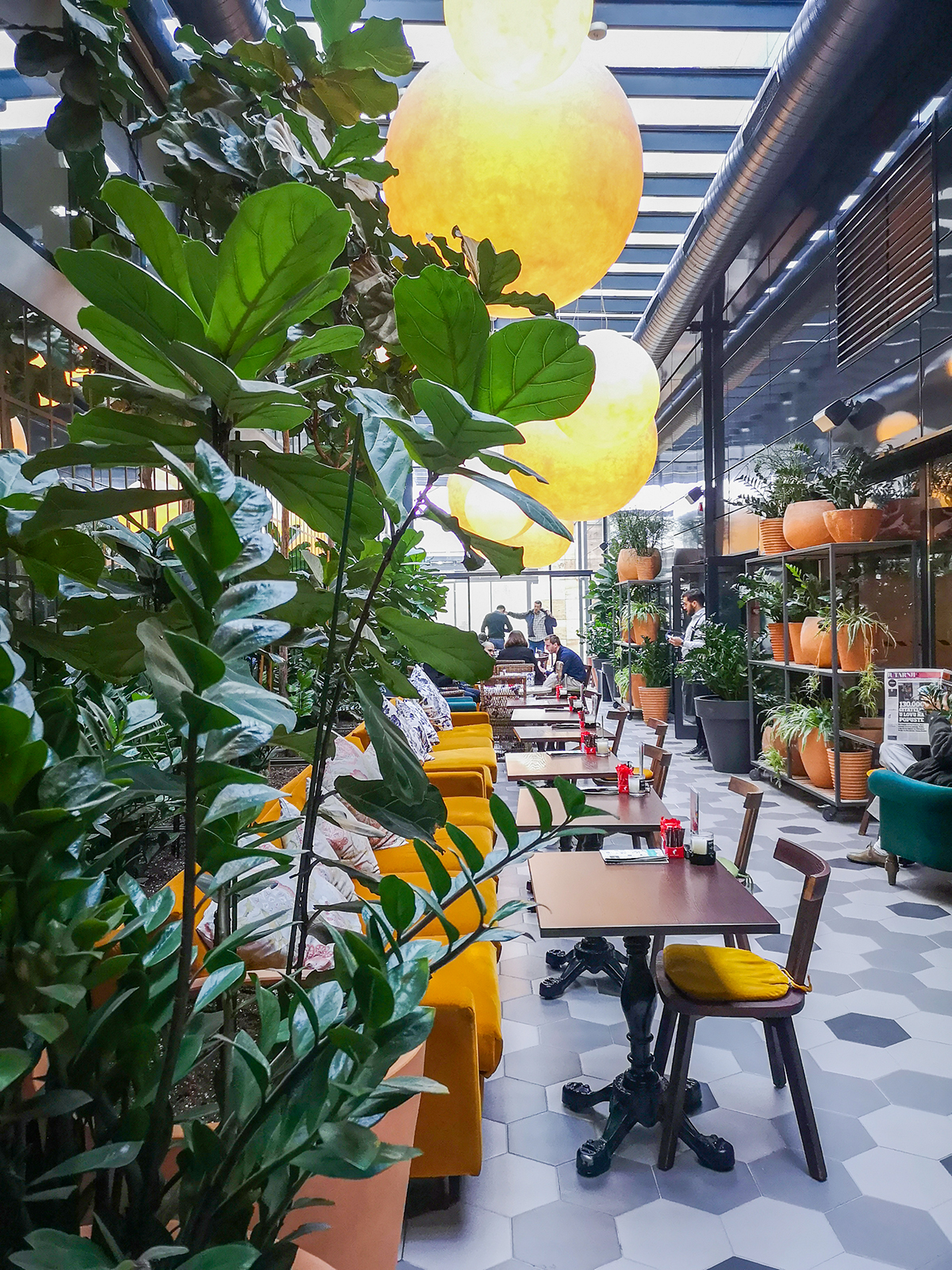 Traveling is one of our favorite sources of inspiration. Yes, also for us plant people. Because whenever we travel we like to discover the 'green side' of each city or country. This goes from the obvious like leafy parks and lush botanical gardens, over plant-filled cafés and restaurants to cool plant shops and green hotels. The same happened when we traveled to the Croatian capital Zagreb recently. The weekend city trip was filled with green discoveries and a fantastic visit to a close by national park. Despite the rainy weather we enjoyed green sights, delicious flavors and abundant nature in Croatia. Let us show you some of our highlights!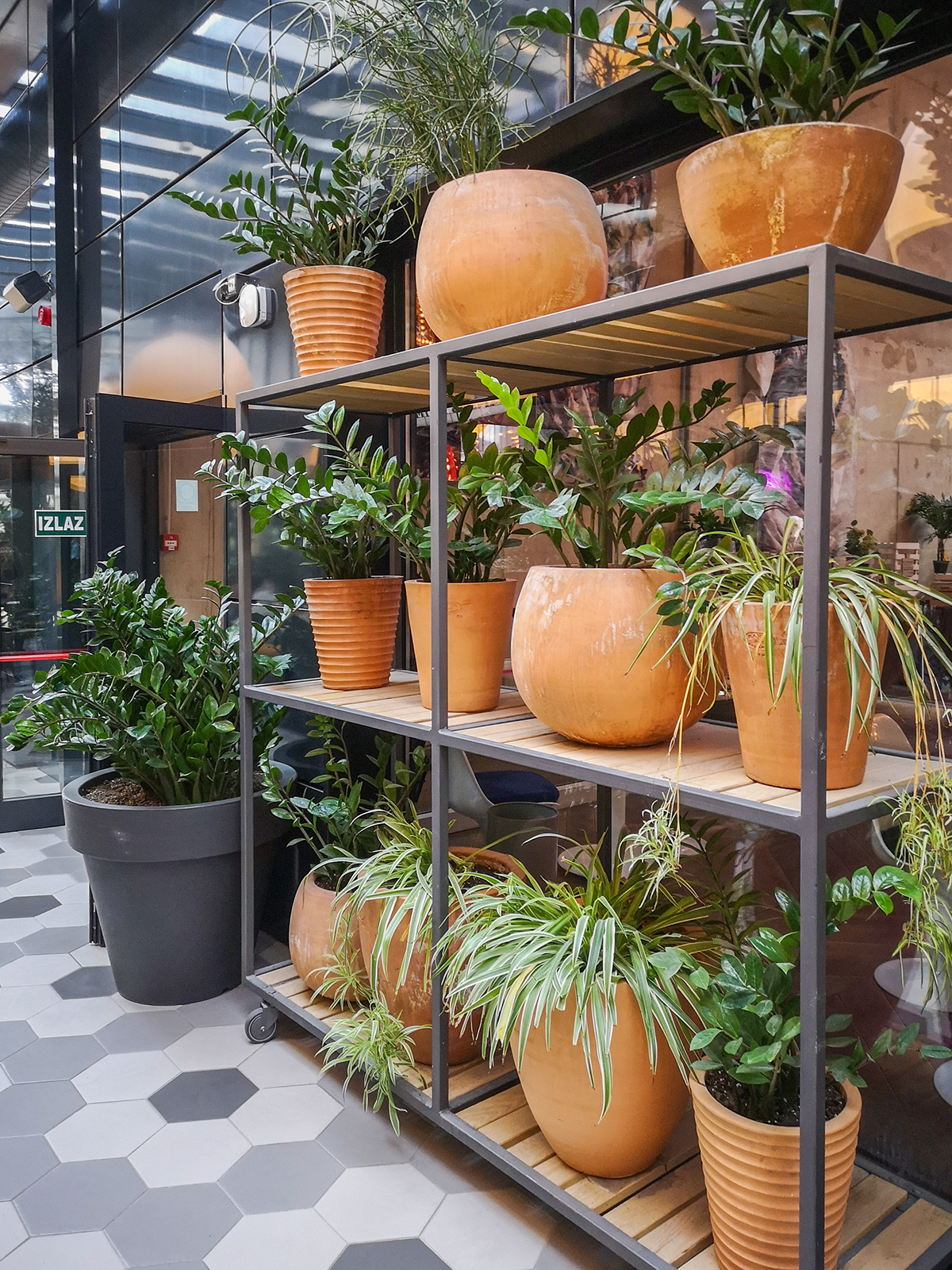 Kaptol Boutique Cinema & Bar: Just a few steps from the old town you will find the Kaptol. Boutique Cinema & Bar. Don't be scared by the fact that this cool café belongs to a cinema and is located in a shopping mall. The cinema features a WOW Bar with a cool tower of old light signs and movie quotes as well as a lush green café with a line up of tall fiddle figs and other plants. However, be warned that this area is smoke-friendly (as quite often in Croatia).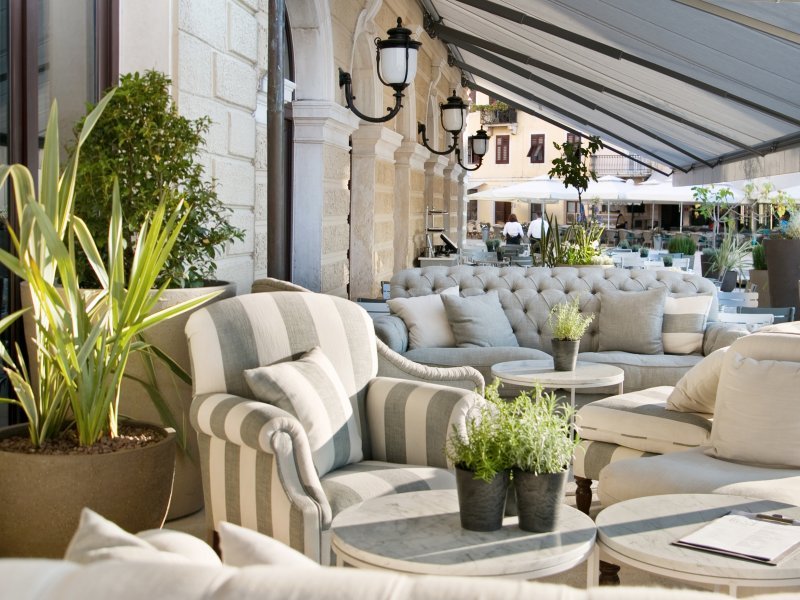 Dizajn Cvijeca Sasa Sekoranja & Velvet Black & White: When it comes to plant & floral design, Sasa Sekoranja is the name in Zagreb. He runs a boutique with eclectic floral designs, and two adjacent cafés invite the visitors to have a little break – the White Velvet and Black Velvet bar featuring some nice plants and great coffee and sweets.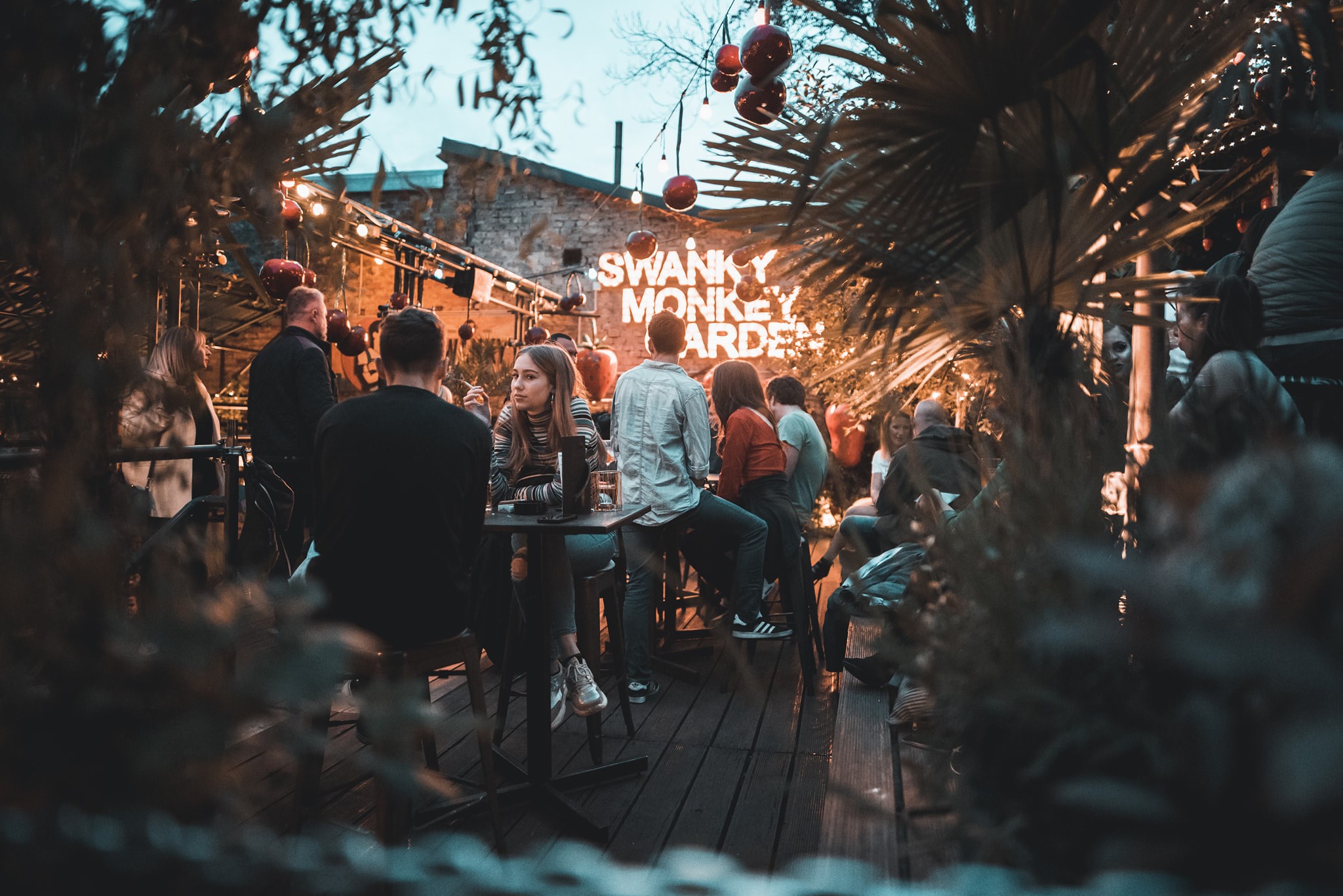 Swanky Monkey Garden: The Swanky Monkey Garden is part of the Swanky Mint Hostel and features multiple bars, terraces, a winter dome and pool parties in summer. Do we need to add that it is full of plants as well? Get your cocktail and enjoy it in a really cool urban spot in Zagreb!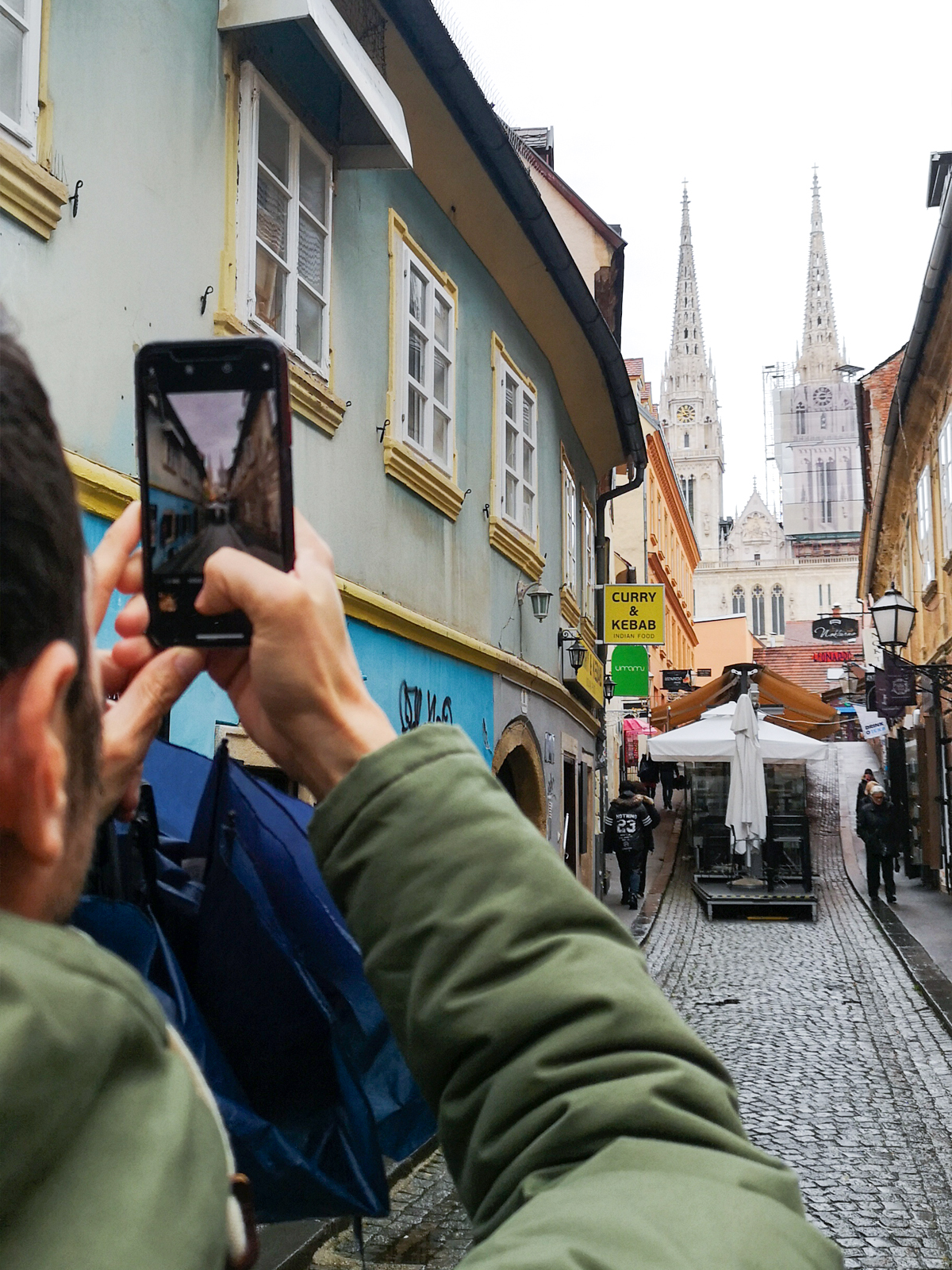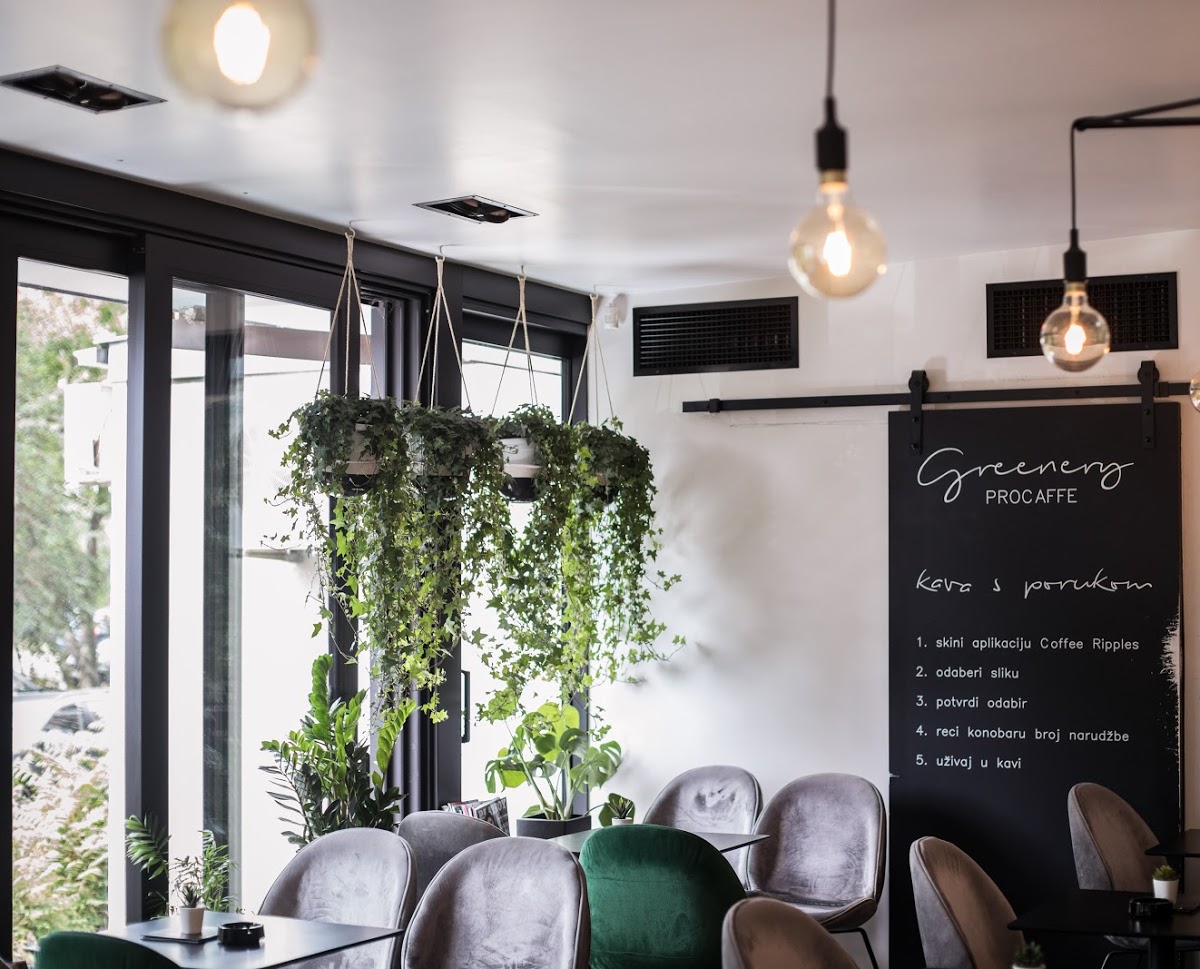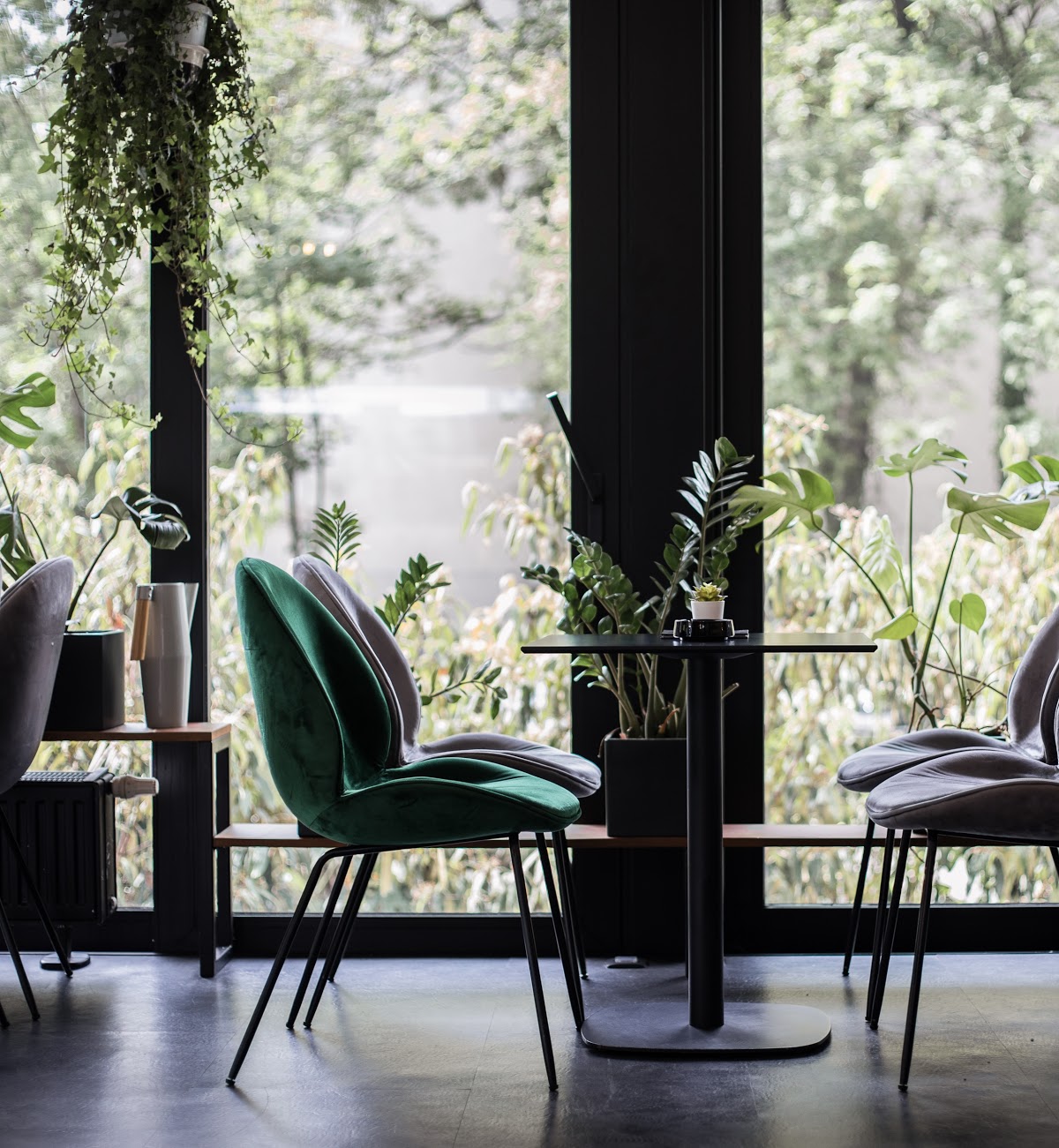 Greenery Procaffe: This hipster café features hanging plants all around and a relaxed urban atmosphere. Great for a drink in the evening or a coffee during the day – but be warned: it gets packed in the evening and here again, it is a smoke friendly place.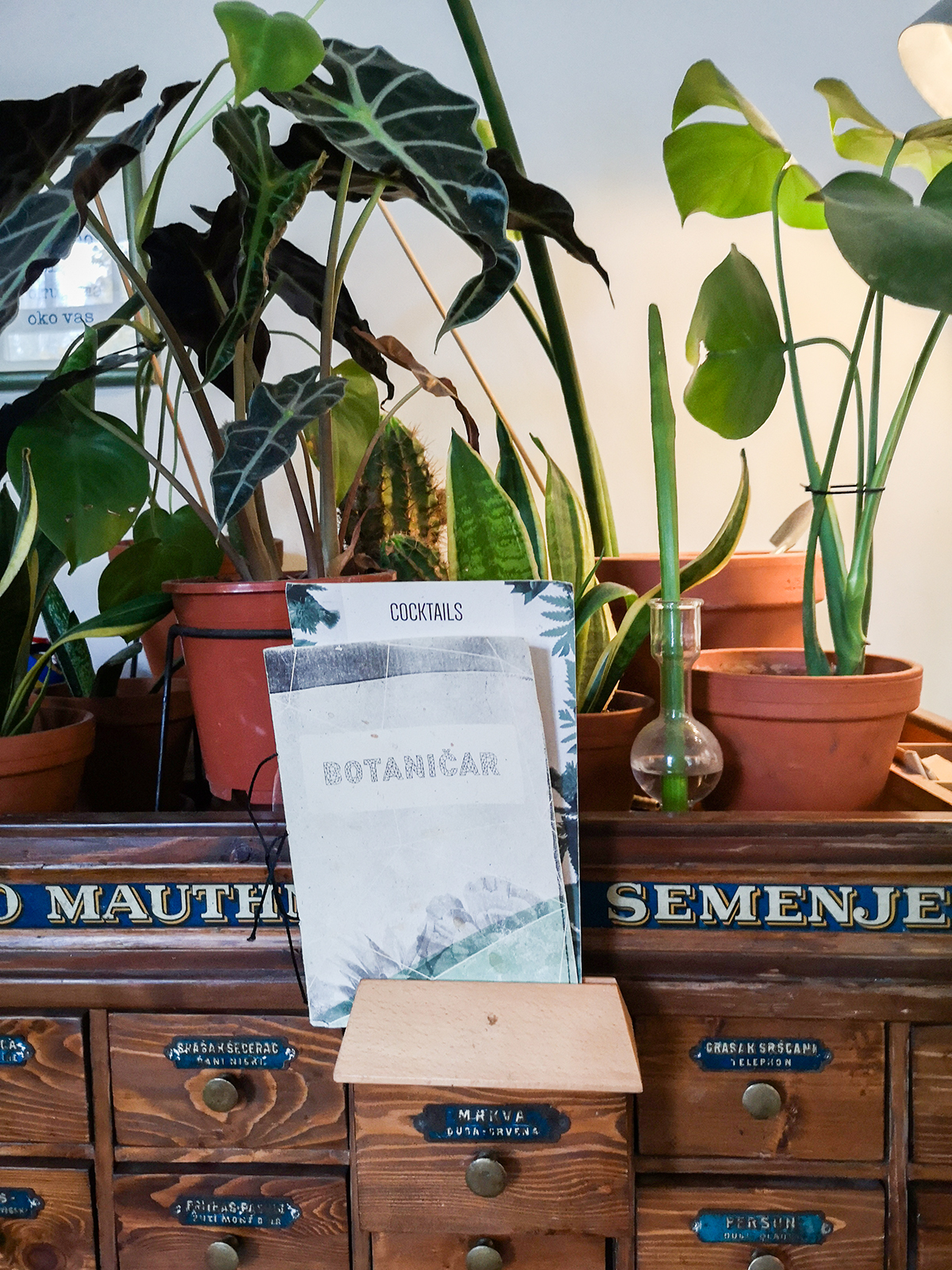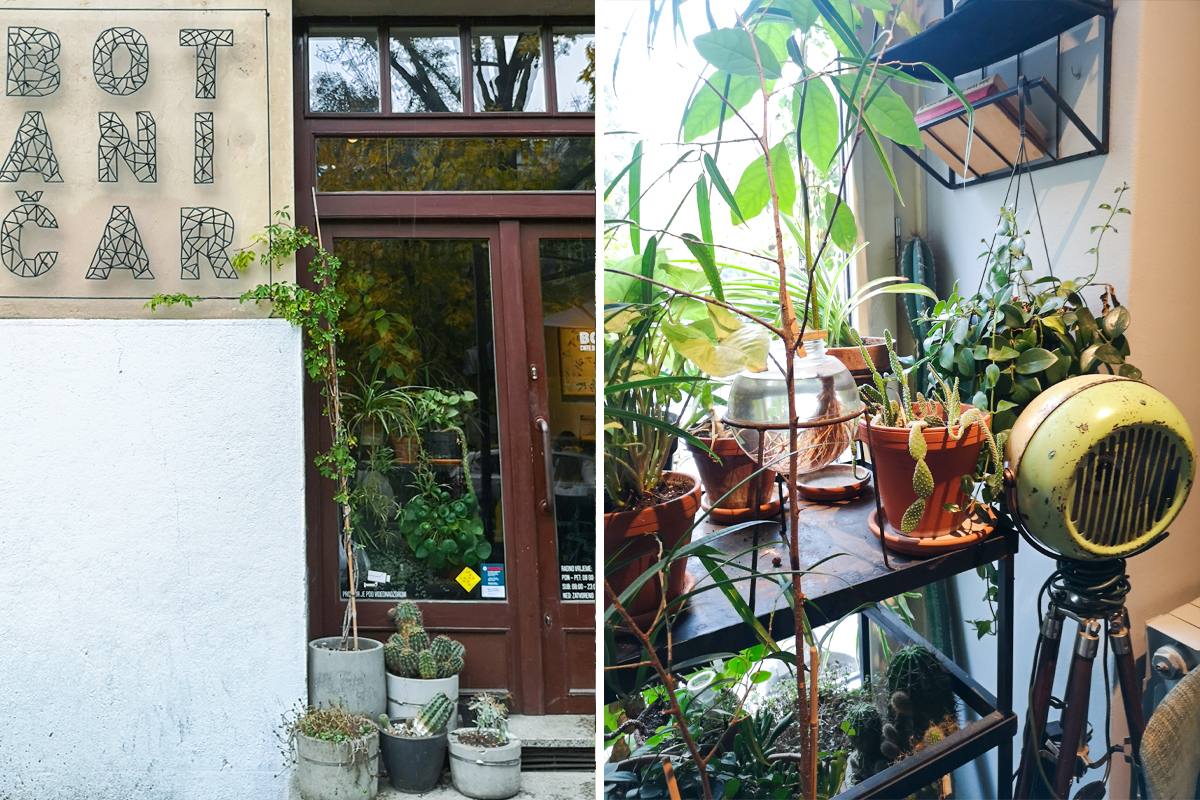 Botaničar: Just opposite the botanical garden this café invites its guests with a little group of cacti and other plants in front of the door. The café itself has a very cozy atmosphere with some nice greenery to make you feel right at home as a plant lover. If we can reduce the number of smokers, we would even stay there for much longer! Great for a short stop-over when you visit the botanical garden!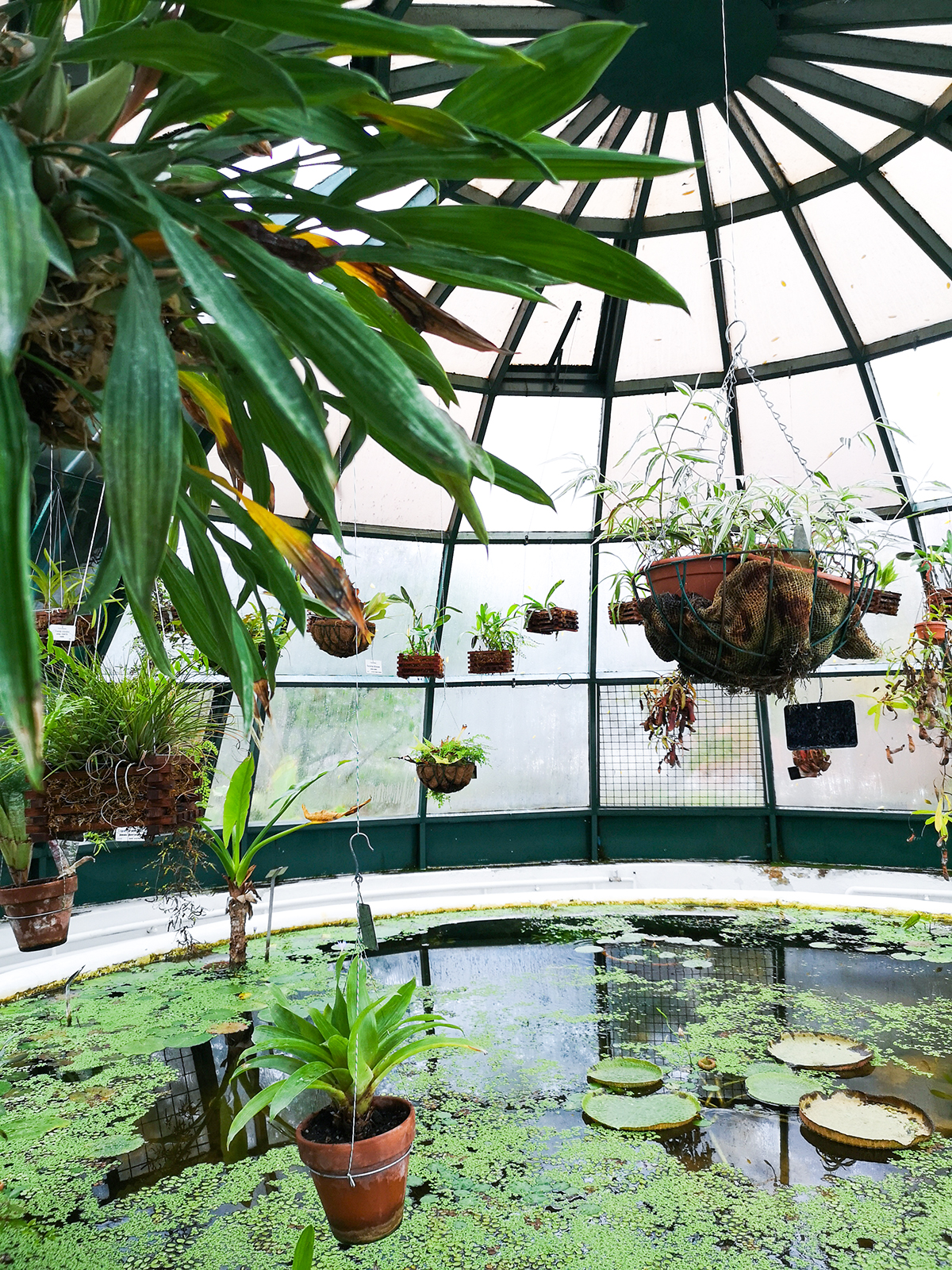 Botanic Garden: Zagreb's botanic garden is small but still worth visiting if you are a a plant loving person. This garden struggles with financial support as it does not belong to the city but it is actually a botanical garden of the university. The few greenhouses are in poor conditions and not open to public, but the garden itself features a beautiful selection of plants including some really old trees considered as plant fossils. A smaller greenhouse houses water plants, bromeliads, Nepenthes and other humidity loving species.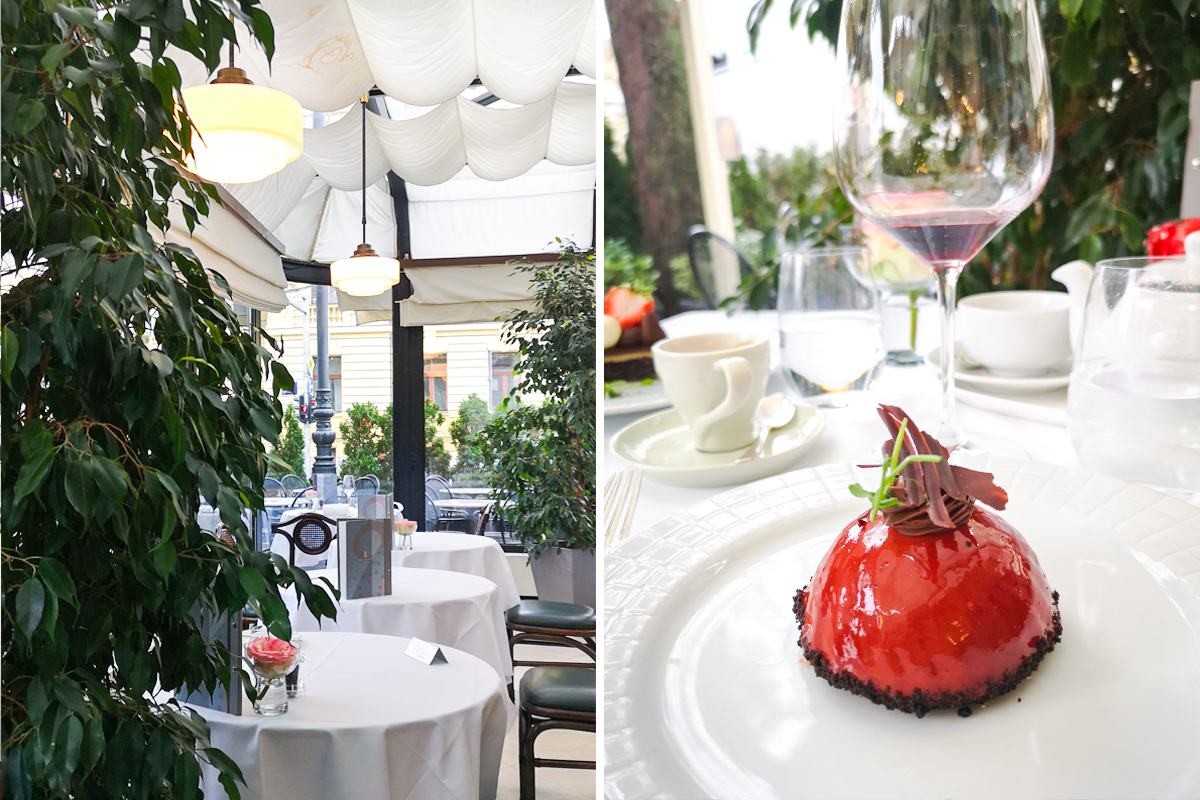 Le Bistro Esplanade: Le Bistro is one of the two restaurants in Zagreb's chic Esplanade Hotel. The bistro has a French vibe with a winter garden style, large leafy plants and delicious food! Try some local dishes and local wines – the Chardonnay is exquisite! Do not skip the sweets – the selection is refined and the desserts themselves scrumptious!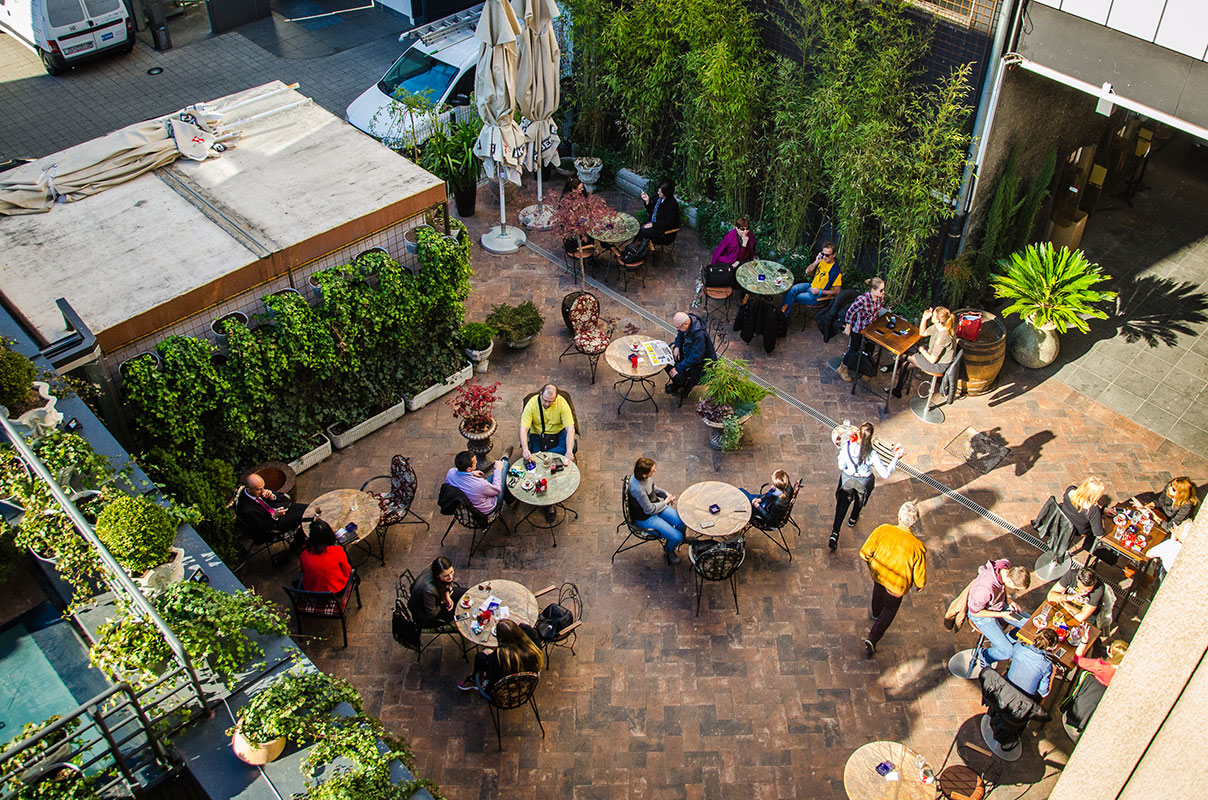 Basta Gourmet Bar: If you're looking for the best pizza in town, follow the plants along the patio to the terrace of Basta, just around the corner from the flower square. If the weather allows, pick your favorite wood oven pizza and enjoy it on the green terrace. If it's too cold or raining (like in our case), order one of the local Croatian craft beers and one of the delicious Basta pizzas and cozy up inside. Dobar tek!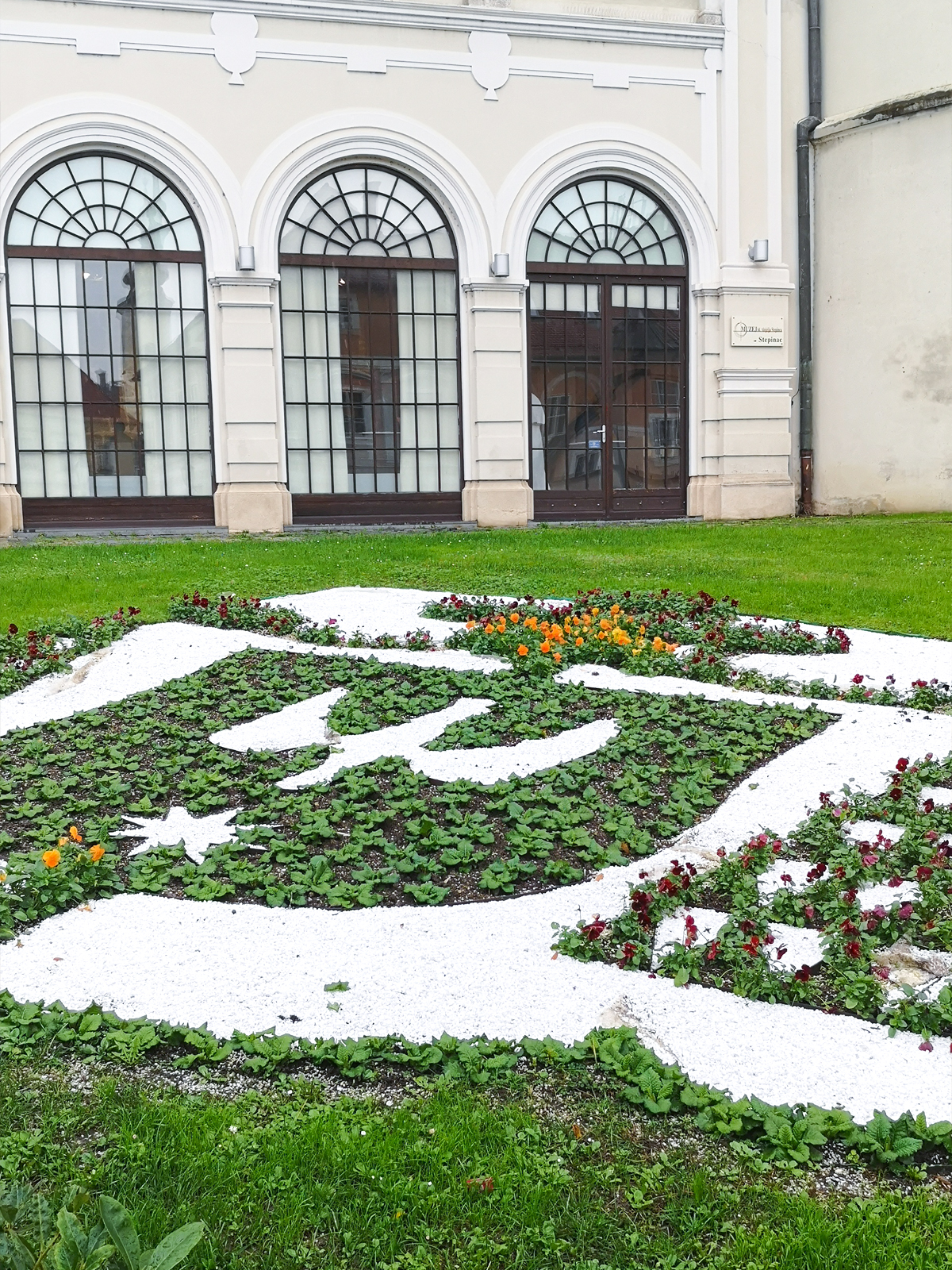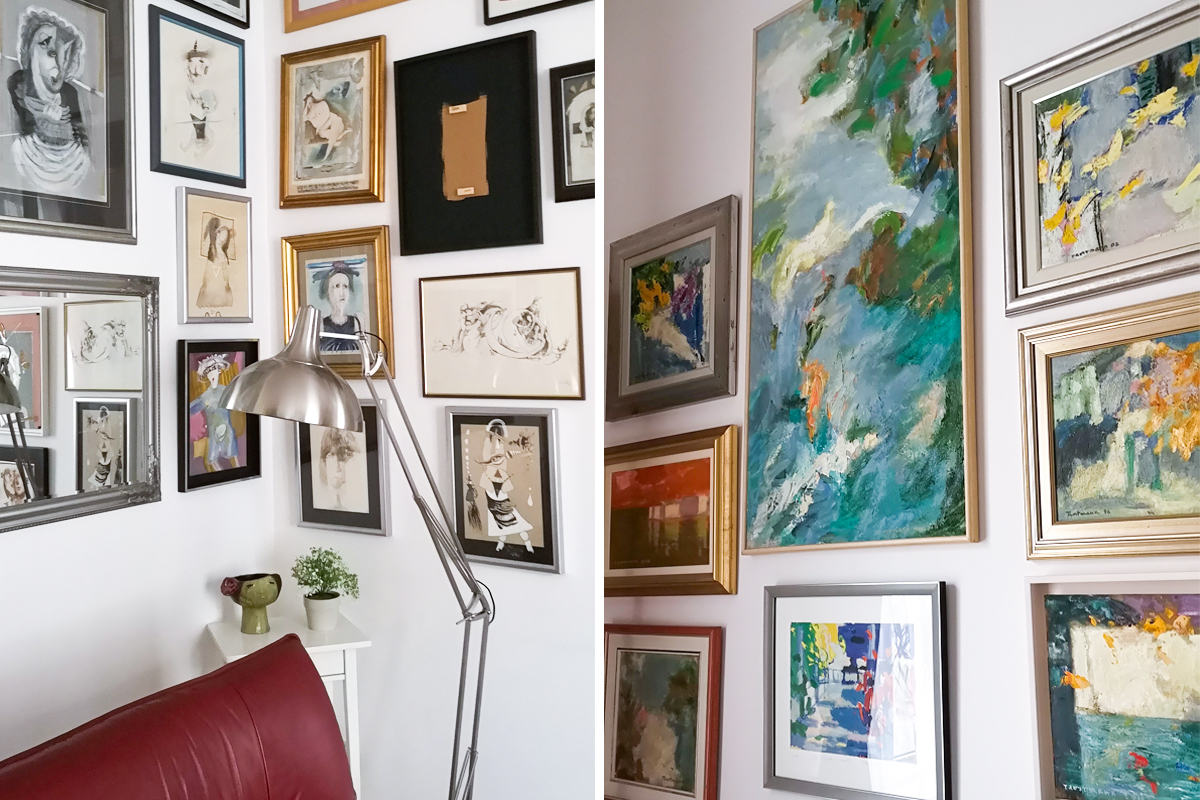 Donos Art Apartment: This apartment located in Zagreb's city center is quite a place to stay. Why? Well first of all: it has 11 beds! Yes, 11 beds! So if you plan a group trip to Zagreb, book this place! But even if you are only two, you can feel almost royal in the spacious apartment. We admit, plants are a bit scarce in this apartment (but we heard it is mostly because some visitors were not so nice to the plants), but the missing plants are made up by art. The apartment is filled with art from local and regional artists and yes, every piece is for sale too. So you won't only feel comfortabel there, but also like living in a gallery. Not bad!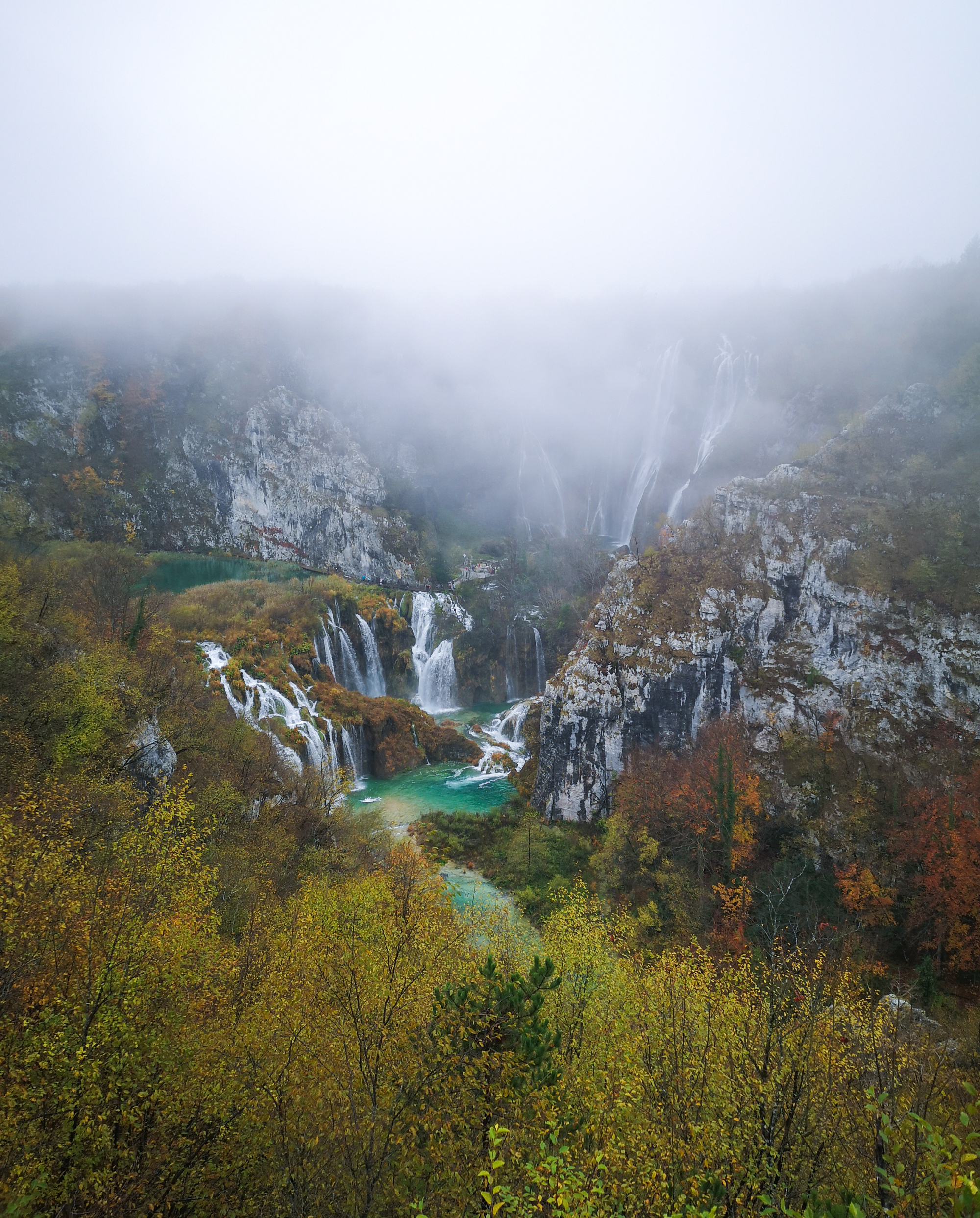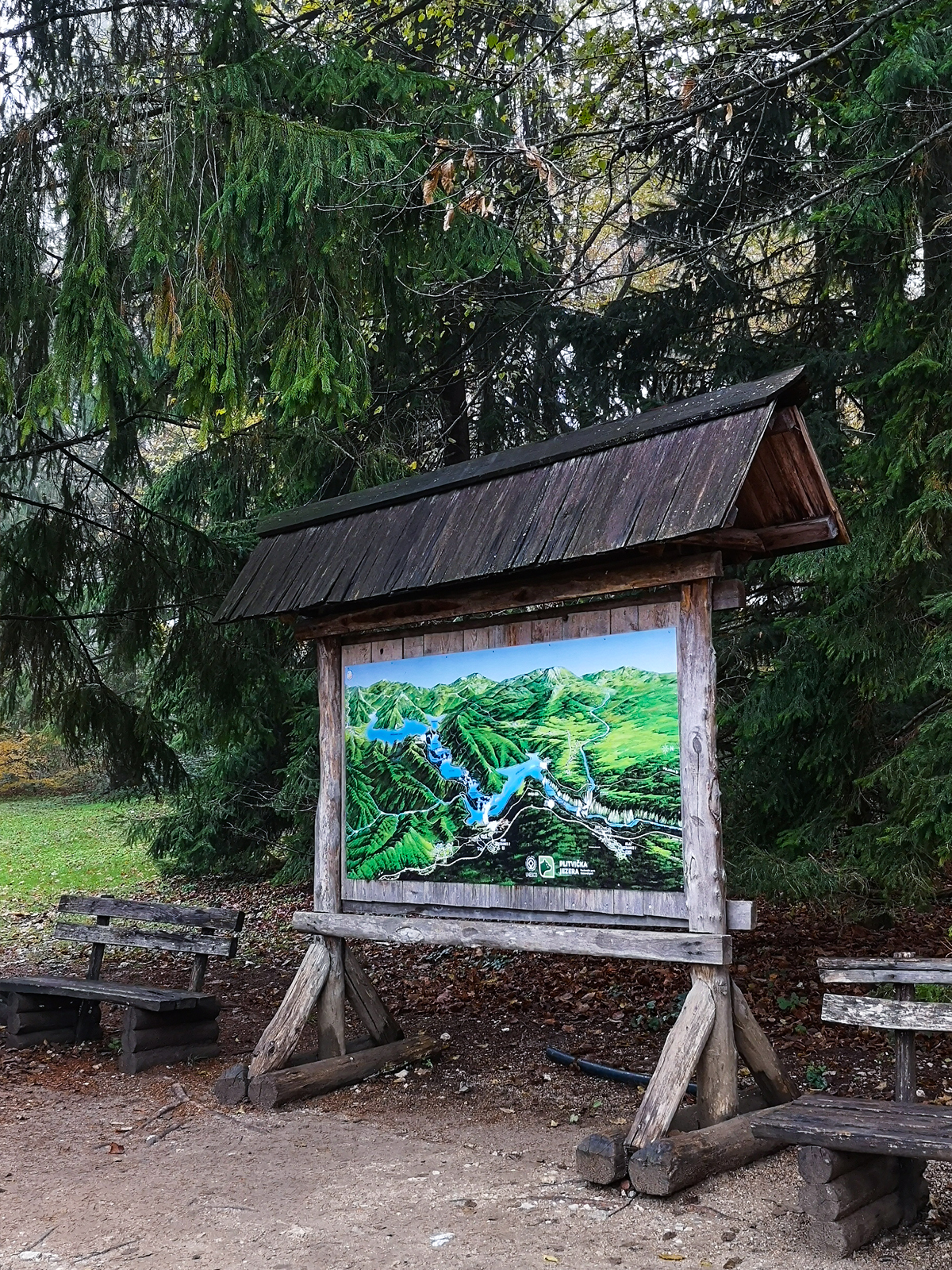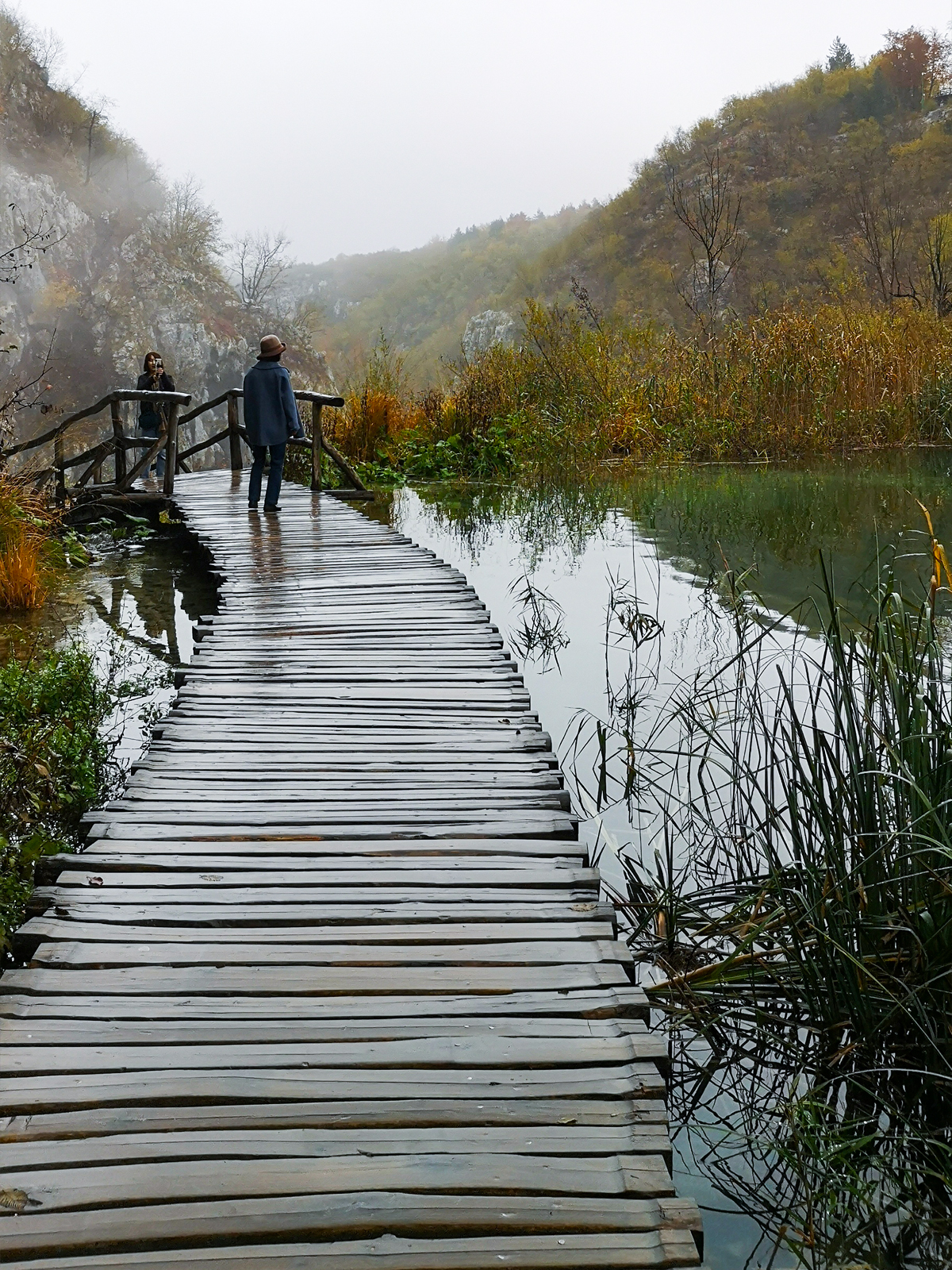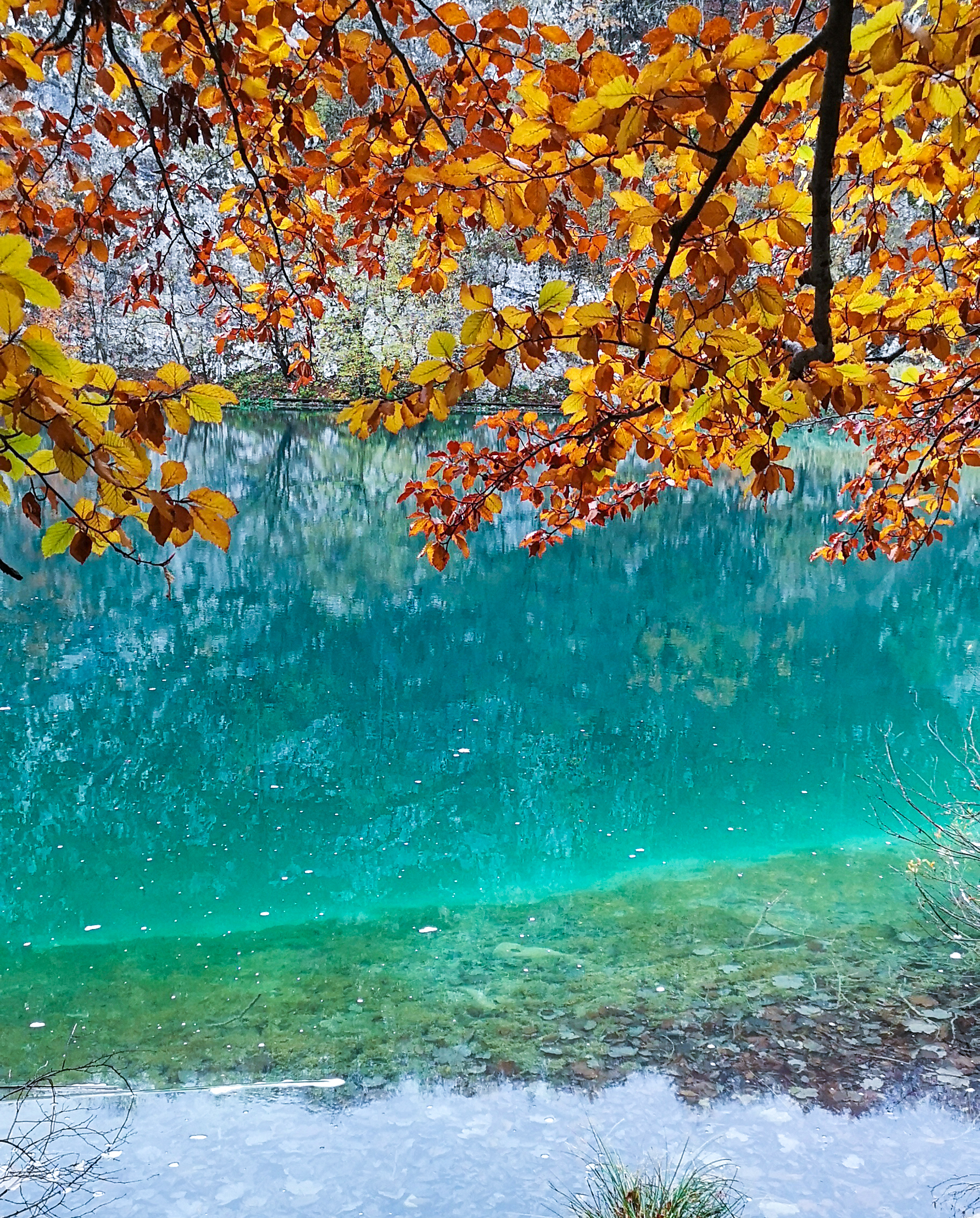 Plitvice Lakes: This is truly a highlight and should not be missing on your travel itinerary! Even if you go just for a weekend to Zagreb, do not miss a day trip to the Plitvice Lakes National Park. This is considered Croatia's most beautiful national park and we agree even without knowing the other national parks! Why? Because the moment you arrive there you will be awe struck by the beautiful landscape. the roaring waterfalls and the crystalline waters. You can tour the park for 2-3 hours along trailing paths, you can take an electric(!) boat and a bus within the park to roam around. We strongly recommend to visit this park off season as it does get very crowded in summer. Autumn is a great choice! Expect some moody fog, low hanging clouds and colorful foliage. We loved it very much! The Unesco World Heritage site, since 1979, has a sustainable approach to tourism, with electric transportation and nature trails marked with all natural materials and there are several eco lodges in the park. Moreover, this national park features more than 50 endemic orchid species – so be prepared for your botanical expedition!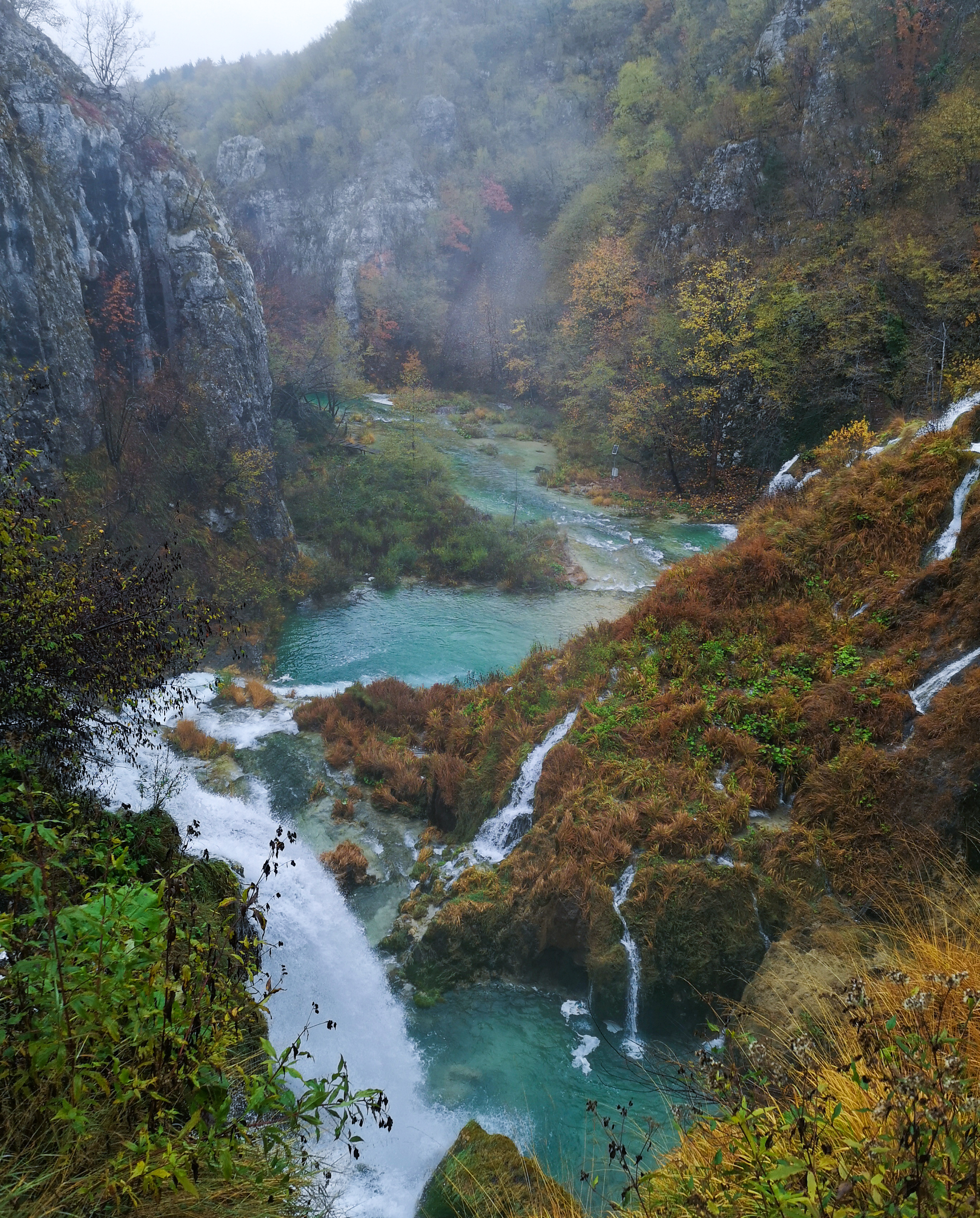 This trip was organized in collaboration with the Croatian Tourism Organization.
Thank you for supporting the brands and destinations that support the Urban Jungle Blog.