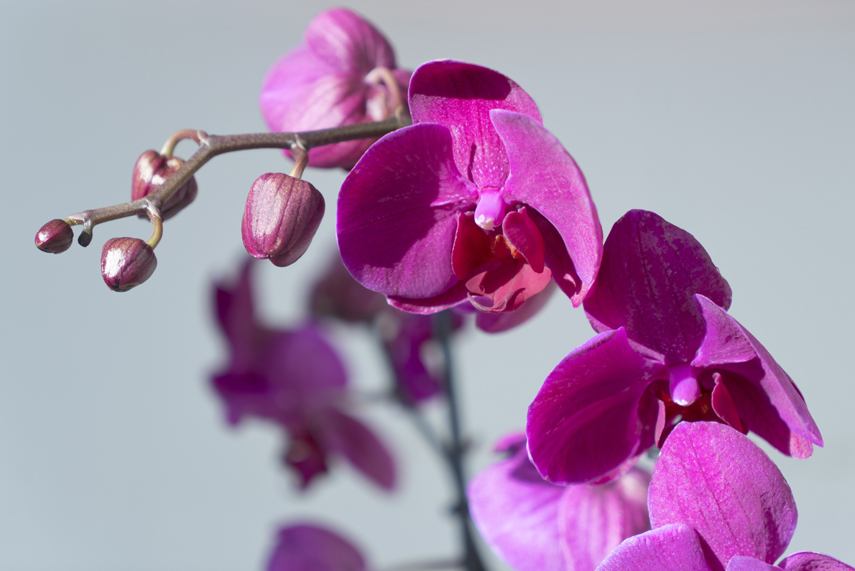 Are you getting into the winter blues? It's been quite a while since we enjoyed mild temperatures and sunny days here in our areas. But today we have a little treat to cure your winter blues – we are adding some vivid colours to our plant gangs in anticipation of spring! When Dutch orchid grower Anthura asked us to team up with them and style their new Stellenbosch orchid in a deep, velvety purple, we were all game. And we asked some of our Urban Jungle Bloggers from around Europe to join in.
Truth be told, our first contributor, Dutch blogger Susanne of Frivole by Suus, is not short of colours in her stylish home. Still she perfectly interpreted the velvet hues in her stylish home – as a single player in front of her colourful walls or as an elegant plant pair in her living room. The Phalaenopsis orchid looks almost like a sculptural design object in this refined home.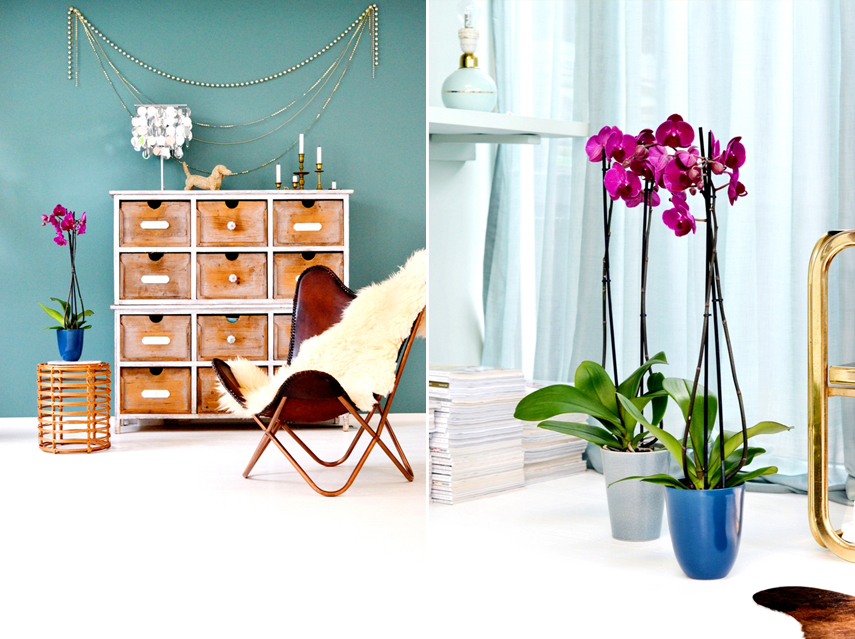 British blogger Lori of Wild and Grizzly pairs her purple Stellenbosch orchid with pops of yellow and a mix & match of other plants and plant pots. She features the orchid as part of a playful #plantgang on her desk as well as a decorative statement plant on her mantle. We can't decide what we like more! Can you?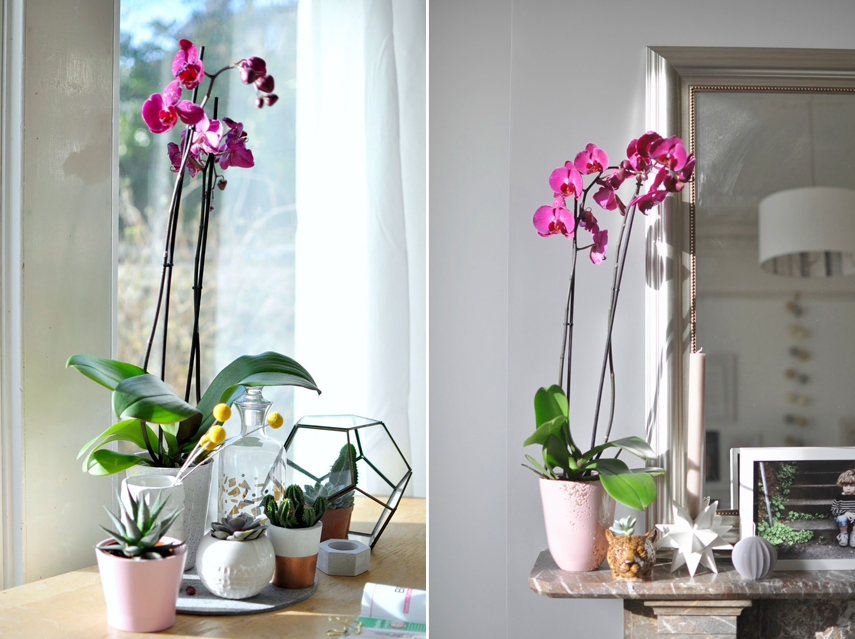 Igor of Happy Interior Blog created a little and lush tropical garden in his Munich apartment. He matches the deep purple hues of the orchid with soft pink hues of other tropical plants such as the Calathea White Star, an Anthurium, and an Earth Star. The result is a little tropical oasis which feels like a tiny bit of the South Pacific moved to Munich.
The German blogger Sabine of Azurweiss has a signature style – puristic white interiors accentuated with delicate colours and vintage items. With the velvety purple Phalaenopsis Sabine celebrates the vibrancy of spring – her framed postcard says 'Waiting for Spring' in German. And adding a dash of colour to our homes makes the waiting a whole lot easier!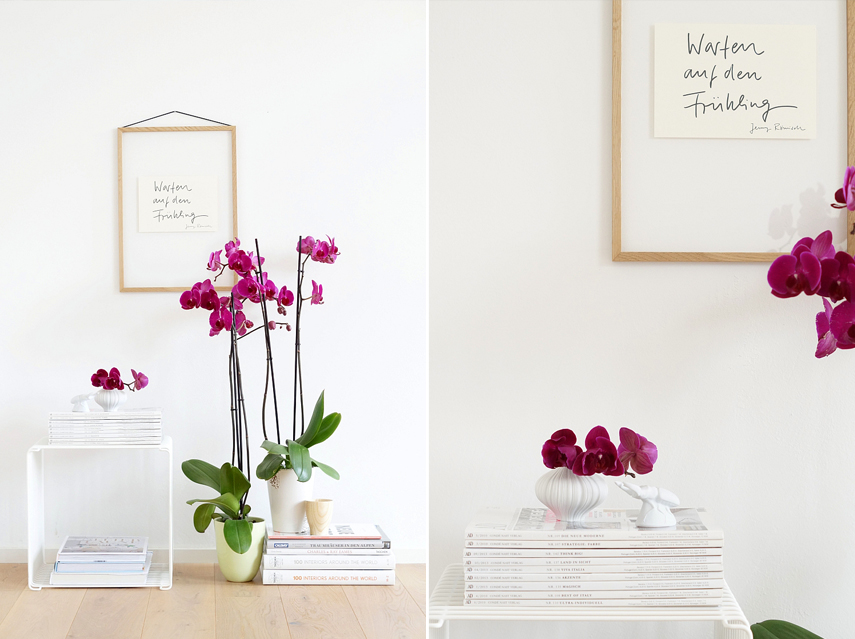 Franco-Italian blogger Ilaria of Un Due Tre Ilaria probably enjoys the best winter weather of all our participating bloggers – she lives in the sunny south of France. Yet her style has a distinctive urban touch – a reminiscence of her time in Paris. Her Scandi inspired minimalism merges with lush plants and the Stellenbosch orchid injects an unexpected vibrancy with her purple colour. We think this is a winning mixture! deneme bonusu veren siteler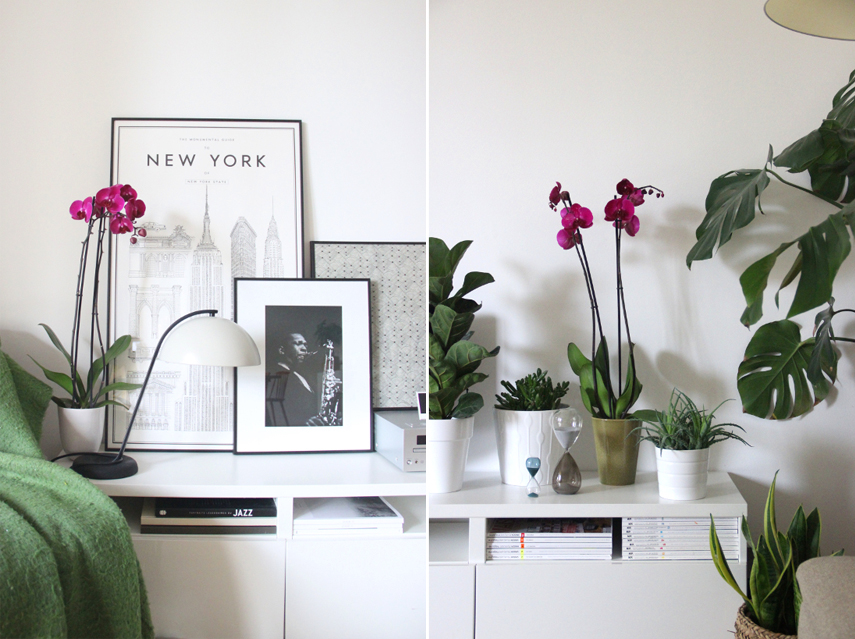 Judith of JOELIX.com features her Stellenbosch orchids in an impressive plant wall installation – a beautiful plant ensemble made up of cacti, succulents, a dotty Begonia maculata, foraged twigs, and a wonderful collection of ceramics set a visual highlight in her home close to Paris. The purple hues are ideally matched with soft pinks, greens, and natural hues in a bright and airy setting.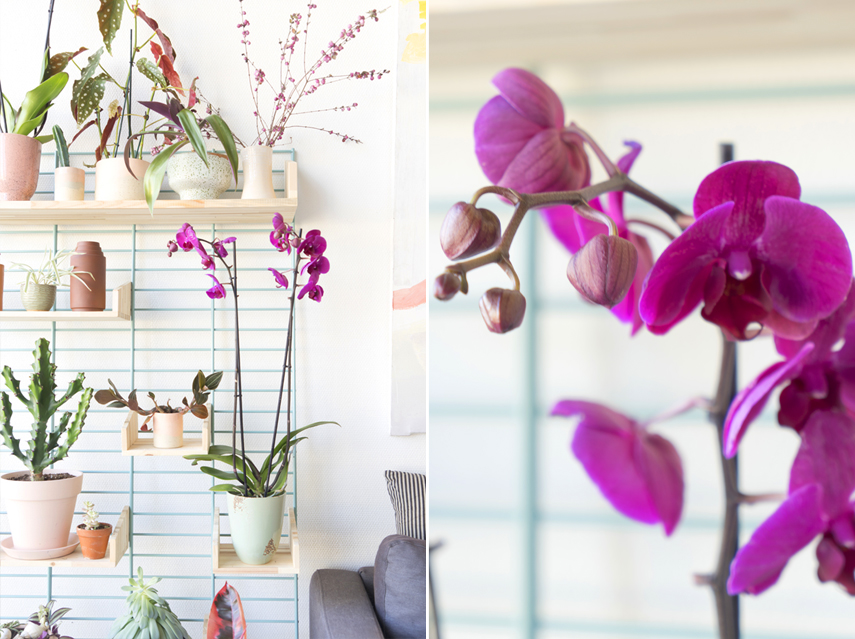 If you love the elegant beauty of a Phalaenopsis orchid, we recommend you check out the video by Bloomifique about how to keep your orchids happy and thriving. Thanks to Anthura for providing all bloggers with the beautiful Stellenbosch orchids and Pottery Direct International for the lovely plant pots.
This blogpost was created in collaboration with Anthura and Bloomifique. As always all opinions are our own. Thank you for supporting the brands who support this blog!
Photography by respective bloggers: Frivole by Suus – Wild and Grizzly – Happy Interior Blog – Azurweiss – Un Due Tre Ilaria – JOELIX.com