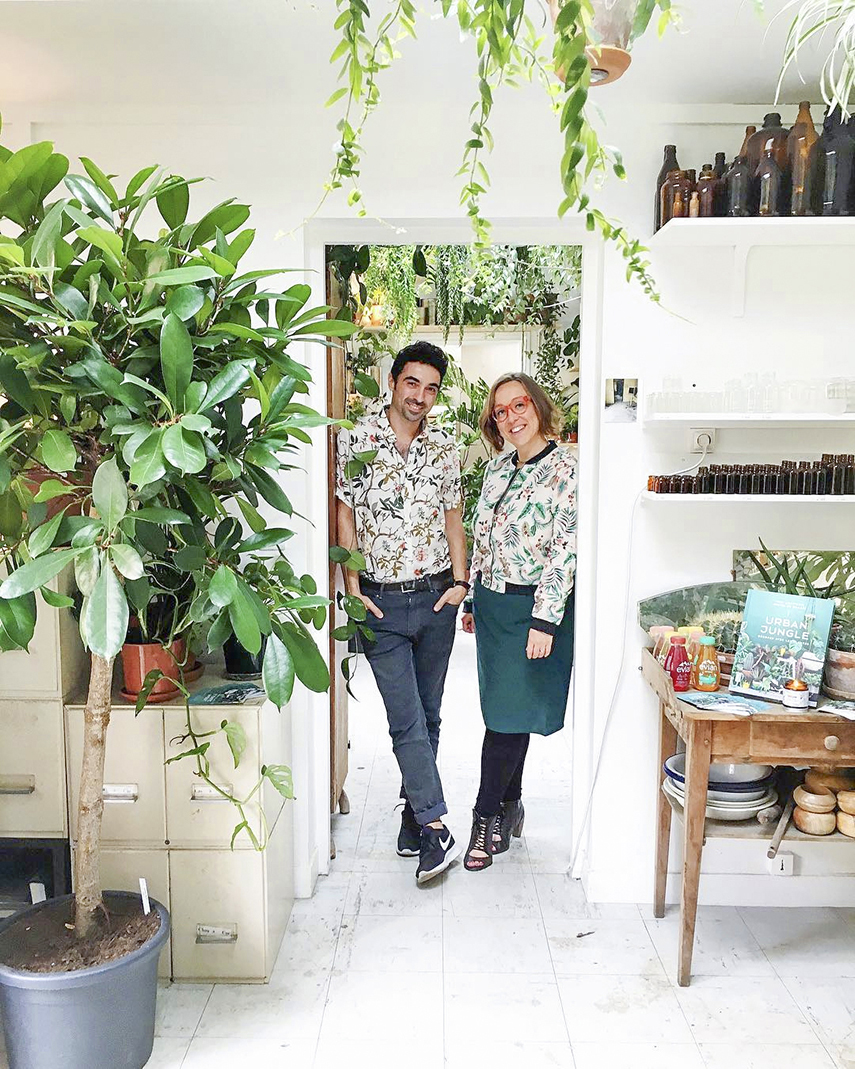 Hello plant buddies and green friends!
This is us, Igor of Happy Interior Blog and Judith of JOELIX.com. We are bloggers, we are friends and we love plants in interiors and around us. When we met over coffee in Paris and talked about design, styling and travels, we soon realized that we had one mutual passion: living with plants. We decided to start a monthly series on our blogs where we would interpret one green topic individually and called it Urban Jungle Bloggers™. Immediately after the first posts, in September 2013, we had such a big response from our readers and many of them wanted to participate, we decided to open it up to other bloggers too. That was the moment when Urban Jungle Bloggers™ truly started. Knowledge was shared, inspiring DIY's were featured, styling tips exchanged. New blogposts were gathered on the Urban Jungle Bloggers website and via Facebook, Pinterest and Twitter. The community kept growing and the #urbanjunglebloggers hashtag on Instagram quickly became one of the most popular houseplant-related hashtags. Through the years it grew into the wonderful green community that it is today.
Two books about living with plants
In September 2016 we launched our first book in English and in German, called Urban Jungle, Living and Styling with Plants. We took the reader on an inspiring voyage through five green homes across Europe, shared plant styling ideas and DIY projects for plant lovers created by 18 selected international Urban Jungle Bloggers, and we featured plant profiles of 10 popular houseplants with handy plant care tips and unusual plant trivia. Urban Jungle was very well received (it sold out in a week) and turned out to be a bestseller that has been published in 10 different languages. Read more about the Urban Jungle book HERE. While writing our first book, we decided to document the process and share highlights from the green community via our new @urbanjungleblog account on Instagram. Twice a day we share the most inspiring photos tagged with the community hashtag #urbanjunglebloggers, gathering over a million followers to date. As far as the "Urban Jungle" trend goes: we don't believe living with plants is a mere trend. In recent years houseplants became part of people's lives and are here to stay!
Urban Jungle Bloggers is all about living with plants – in our home, in your home, in other interiors, in public spaces. We want to highlight the beauty and benefits of houseplants and other greeneries in urban spaces. Living with plants is not merely about styling and decorating. Houseplants have beneficial effects on our living environment and make our lives better, healthier and more beautiful. It is our mission here on Urban Jungle Bloggers to share this love for plants with other like-minded people. Urban Jungle Bloggers is also about community: a green community that is growing and thriving on the internet and beyond. As a green family of Urban Jungle Bloggers we share our take on living with houseplants and making our lives greener. Together we want to bring more greens into our homes and blogs.
Our second book Plant Tribe, Living Happily Ever After with Plants, came out on March 17th 2020. Read more about the book HERE.
Igor & Judith
IGOR JOSIFOVIC-KEMPER (1978) is a social media consultant based in Berlin Germany, focusing on interior design, home decor, travel, and plants. With Judith de Graaff, he is the co-author of the bestselling book Urban Jungle (Callwey Verlag, 2016) and Plant Tribe (Abrams Books, 2020) and co-founder of the Urban Jungle Bloggers community. Read more about Igor on his Happy Interior Blog, or find him on Instagram @igorjosif
JUDITH DE GRAAFF (1980) is a freelance designer living in the south of France, with a focus on interior design, travel, color, and plants. With Igor Josifovic, she is the co-author of the bestselling book Urban Jungle (Callwey Verlag, 2016) and Plant Tribe (Abrams Books, 2020) and co-founder of the Urban Jungle Bloggers community. Read more about Judith on her blog JOELIX.com or find her on Instagram @joelixjoelix
A peek into the world of Urban Jungle Bloggers (2015)
Watch the video here.
Collaborations
Since 2013 Urban Jungle Bloggers has collaborated with many different brands: from big global brands like IKEA and Pinterest to small companies that inspire us and our readers. If you feel your brand could be a good match for Urban Jungle Bloggers, please don't hesitate to get in touch with us. You can read more about working with us here. Let's bring more green into our homes and blogs!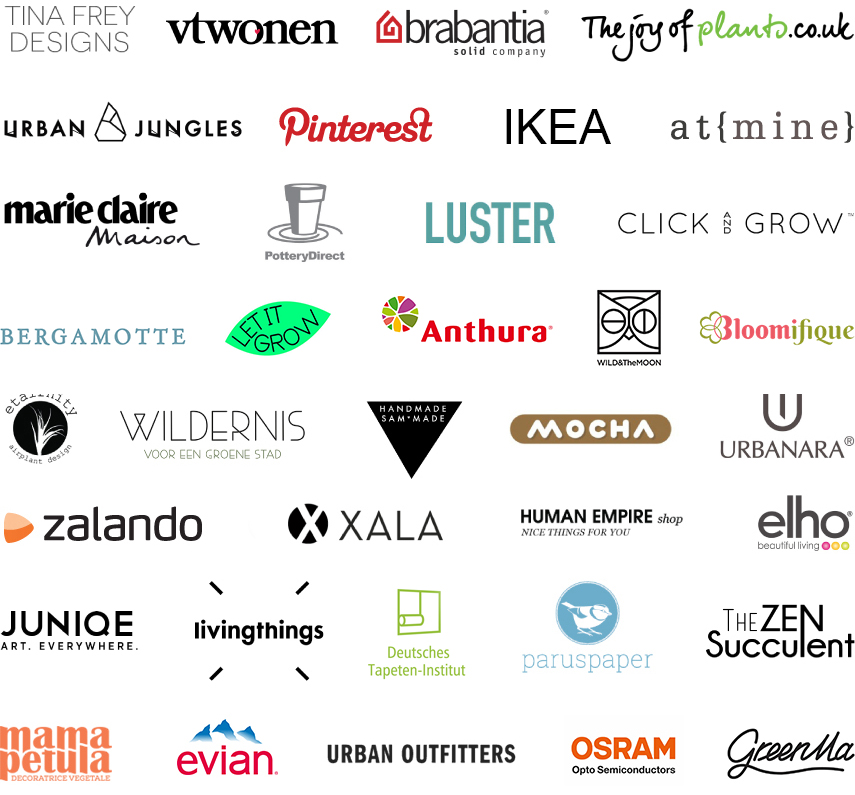 In October 2015 Urban Jungle Bloggers won the Meet the Blogger Innovation Award in Amsterdam.


Save
Save