URBAN JUNGLE,
living and styling with plants
"Urban Jungle" is a book packed with green inspiration, plant styling ideas and handy plant information for anyone who wants to bring more greens into their homes and daily lives. This book will take you on an inspirational voyage through five green homes across Europe showcasing how beautiful, individual, creative and sometimes even arty green living can be. Moreover, this book offers a plethora of easy-to-copy plant styling ideas for your home presented by a fine selection of international Urban Jungle Bloggers. Additional plant profiles and simple plant care tips will further strengthen your desire to add a new green friend to your home immediately. Lean back and buckle up for a fantastic green journey!
Written by Igor Josifovic and Judith de Graaff, founders of Urban Jungle Bloggers, with photography by Lina Skukauskė and illustrations by Saar Manche. Available in English and in German from September 9th 2016 on Amazon and selected stockists as well as on Callwey.de, published by Callwey.
Click on this image to order the English copy! (If you want your book in September already, order on Amazon.de as the English book will be available earlier there).
Order your English copy (UK) HERE – (US) HERE – (FR) HERE – (IT) HERE – (ES) HERE.
More international stockists: The Future Kept (UK) / Wildernis Amsterdam (NL) / Boom Boom Shop (FR) / Hallesches Haus (DE) / Human Empire Shop (DE) / Sérendipité (CH) / Boutique Les Fleurs (FR) / Little Leaf Co (AUS) / Ivy Muse (AUS) / All the Luck in the World (NL) / Oerwoud Den Bosch (NL) / Plantae (ES) / Espaj Joliu (ES)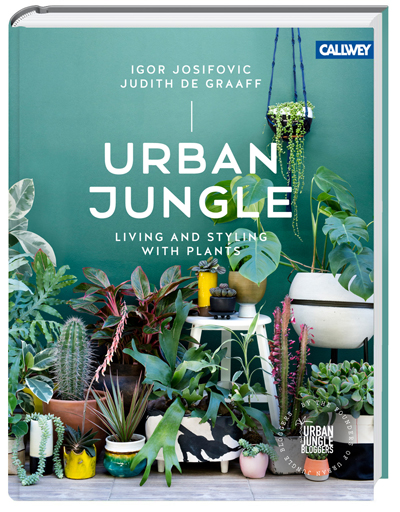 Click on this image if you want to order your German copy of the Urban Jungle book called "Wohnen in Grün".
Order your German copy HERE: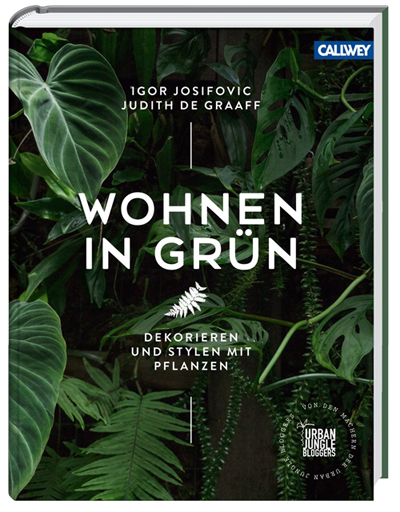 We have been working really hard since January and we hope you will love the book as much as we enjoyed making it. We visited five green homes across Europe and spoke to the owners about living and styling with plants. We also asked them to share their plant care routine and gained some helpful plant care tips. Also featured in the book: 10 popular houseplants in "Plant Portraits" including their simple plant care tips. We also propose many plant styling ideas with the help of 18 Urban Jungle Bloggers, who worked with us on this book. You will get a compact book full of inspiration and tips – more than just a coffee table book that is nice to look at. This is also practical and helpful if you want to decorate your home with greens. Get your Urban Jungle book now!
Save
Save
Save
Save
Save
Save
Save
Save
Save
Save
Save
Save
Save