A few weeks ago we announced our collaboration with IKEA Germany for their current IKEA Go Green campaign and we teamed up with them to show you their brand new range of products for real Urban Jungle Bloggers in our homes. We have shared the stories HERE.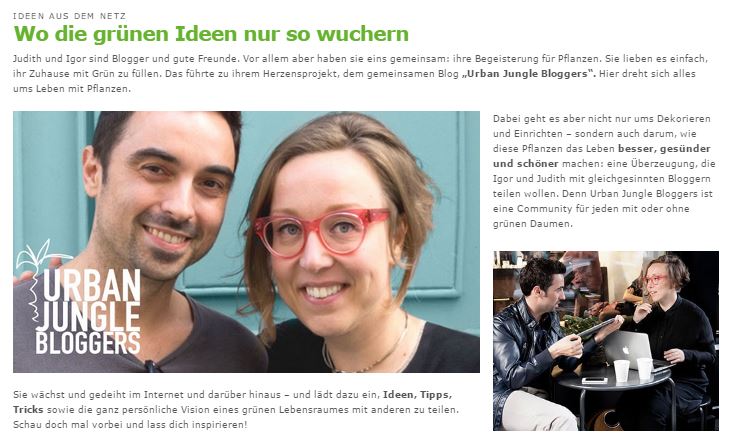 Currently you can also see our stylings and statements on the IKEA Germany website including our videos that we shot in both Munich and Paris. Take a look and we hope you'll feel inspired to live with even more greens! See the campaign HERE.

We also run a styling challenge on Instagram where you are more than invited to join in! All you have to do is share a picture of your plant(s) with any kind of IKEA product (this could be a Billy shelf, a table, a vase, a planter, up to you) and tag your image with the following hashtags: #IKEAgogreen #IKEAmachgrün #urbanjunglebloggers. All images uploaded until April 5th 2015 will be in the draw for three amazing packages with goodies from IKEA's new outdoor collection. Join in! We are looking forward to all your green inspiration on Instagram!
This challenge is now closed. The 3 BIG winners are: Line Stützer, Lucy Ketchin and Antonia Oßwald! Congratulations!
Save