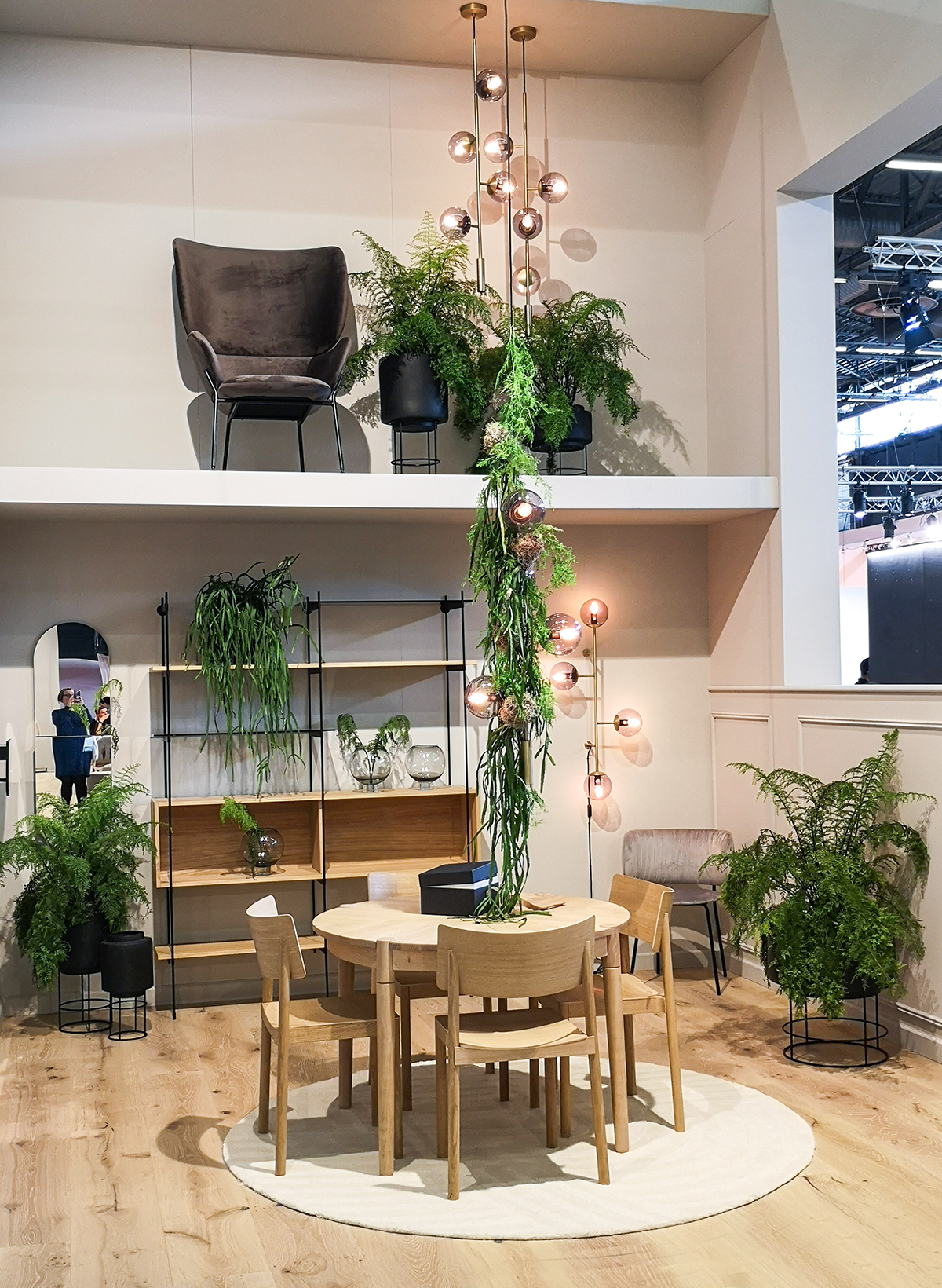 Greenery at Bolia
A few weeks ago we set off to Paris to visit one of the biggest interior fairs, the Maison & Objet show. Our mission is always the same: Scouting and spotting the latest green trends in interior design. And we were not disappointed: The September 2019 Maison & Objet fair showcased some well known names and brands as well as some new ones to us with both nice plant stylings and plant focused product designs. Let's have a visual tour through our green highlights, shall we?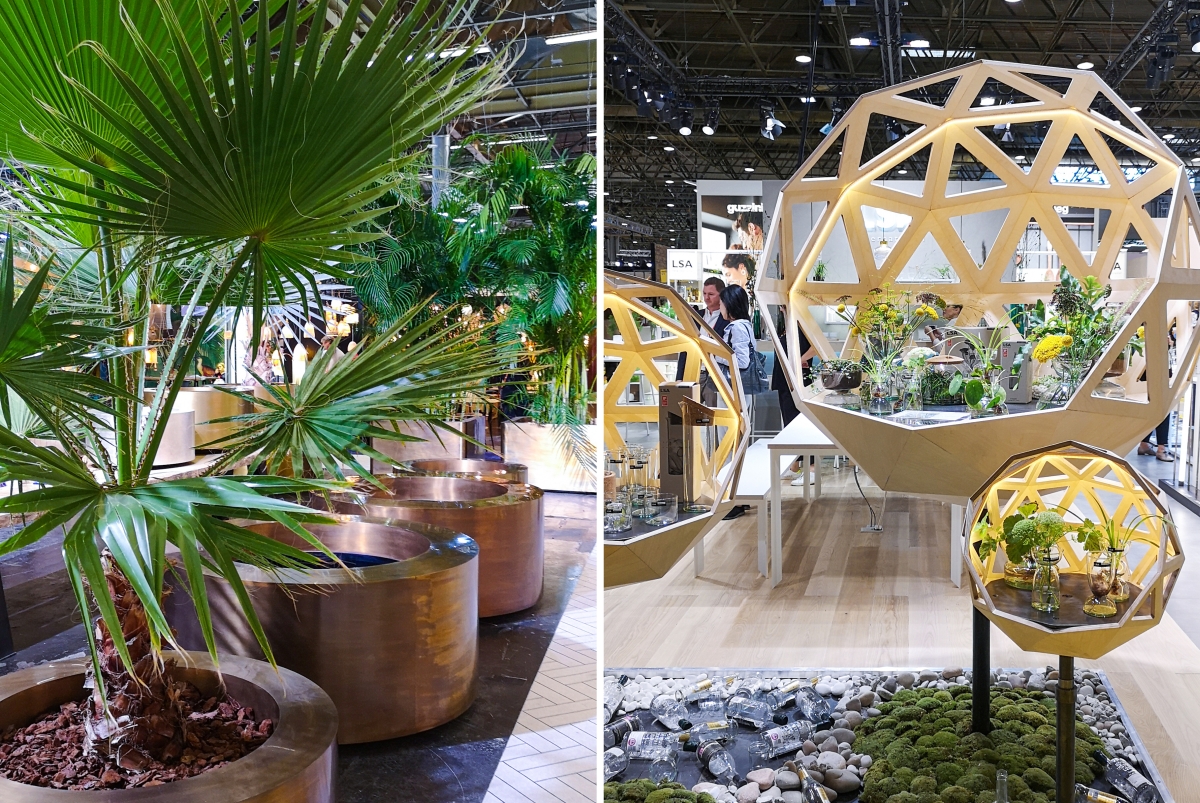 Maison & Objet, Paris September 2019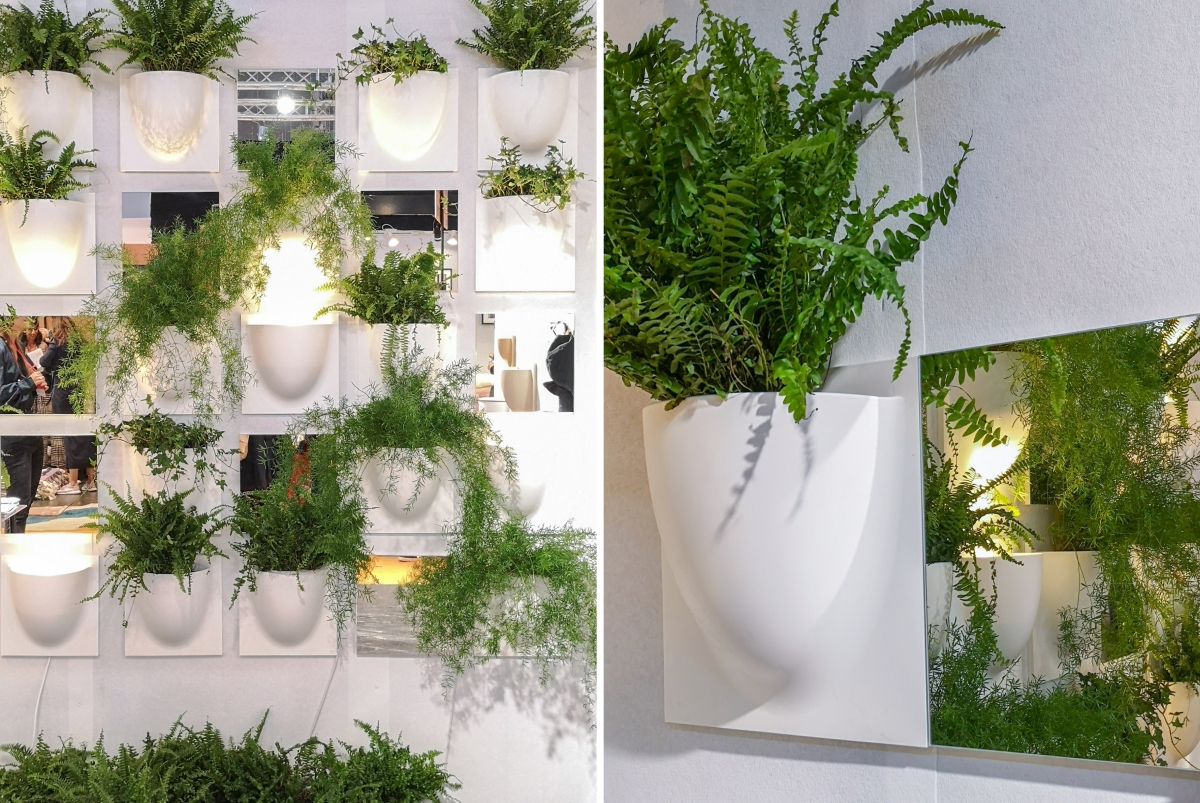 Wall planters made from bio plastic by Verti Copenhagen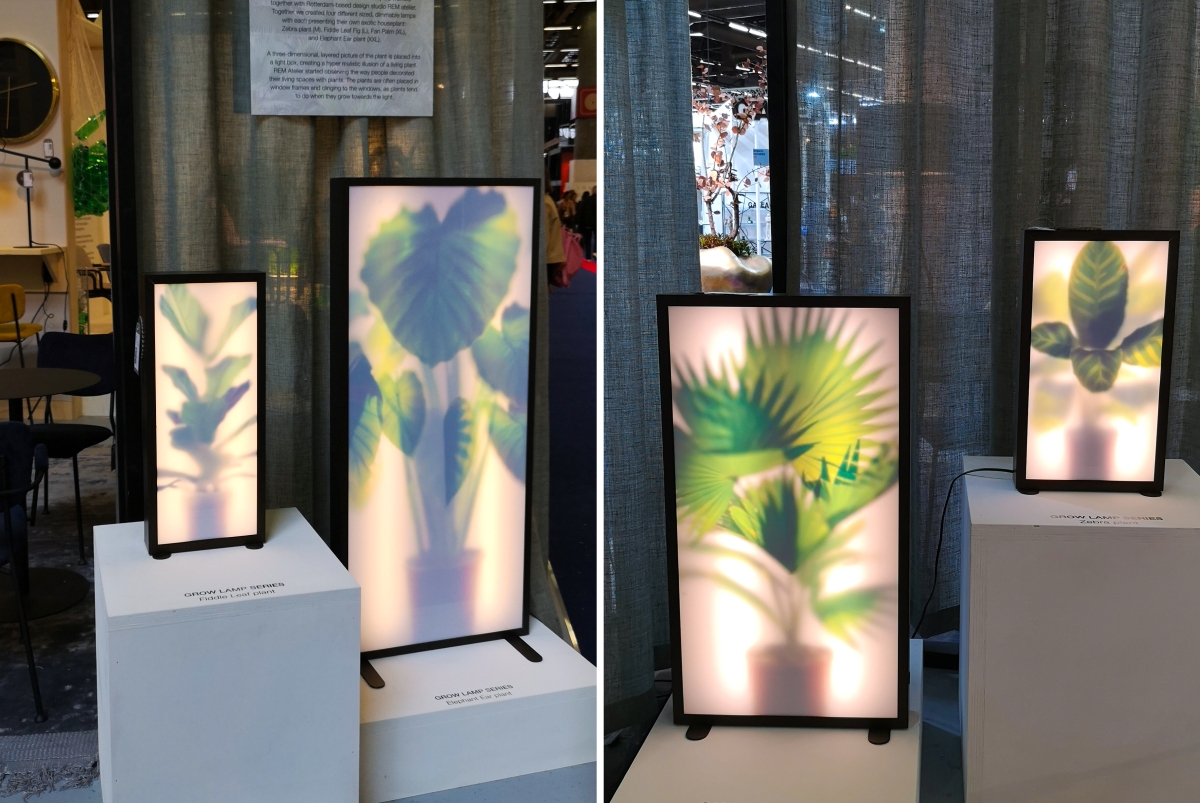 Grow floor lamps series by Zuiver & REM Atelier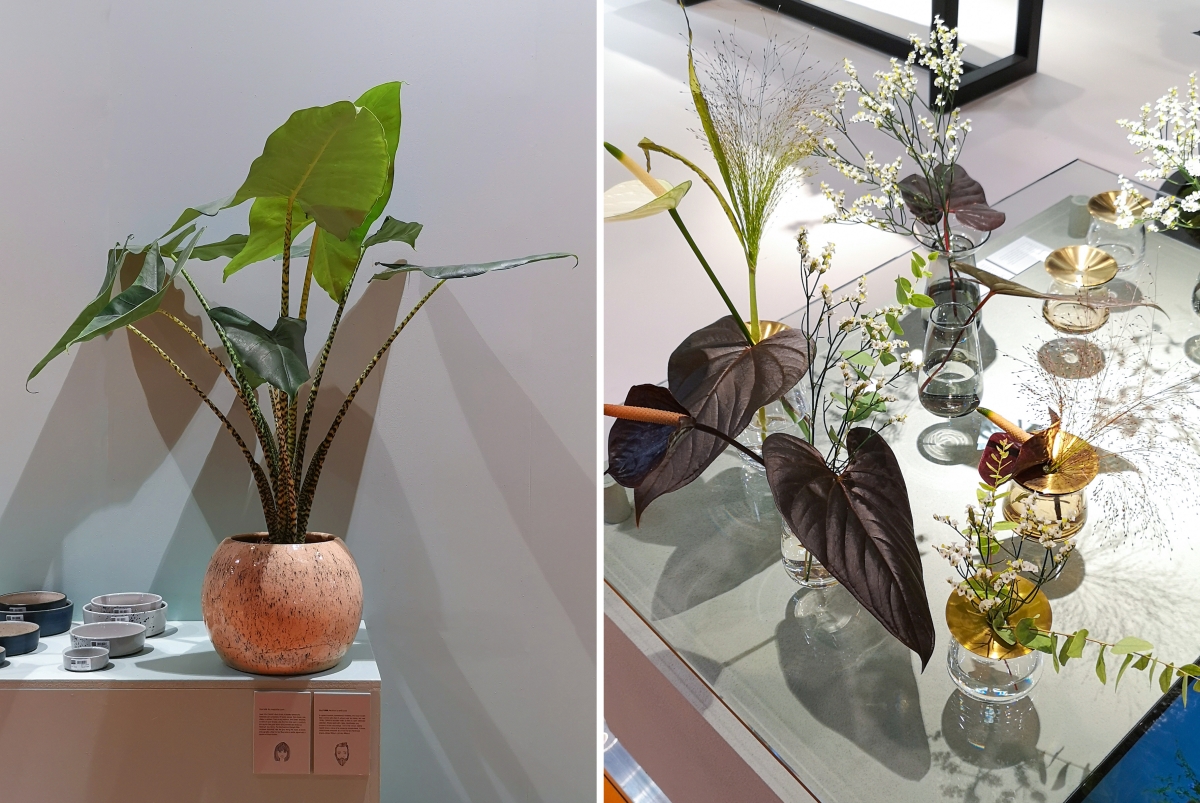 Alocasia zebrina in Oskar pot // Brass and glass by Kinto
This fall's edition of the fair was slightly less green as the last years, however we spotted quite some nice plant stylings and plant centered designs. We noticed a strong emphasis on sustainable materials and ideas, both for furniture designs as well as plant accessories. A great example are the wall planters made of bio plastic from Verti Copenhagen. We also noticed the ongoing trend of using natural and organic materials in interior design. Soft felt plant pots and textile plant covers such as those of Italian brand Pijama or the cute felt pots by the Swedish label Aveva Design. We loved the new colors and shapes!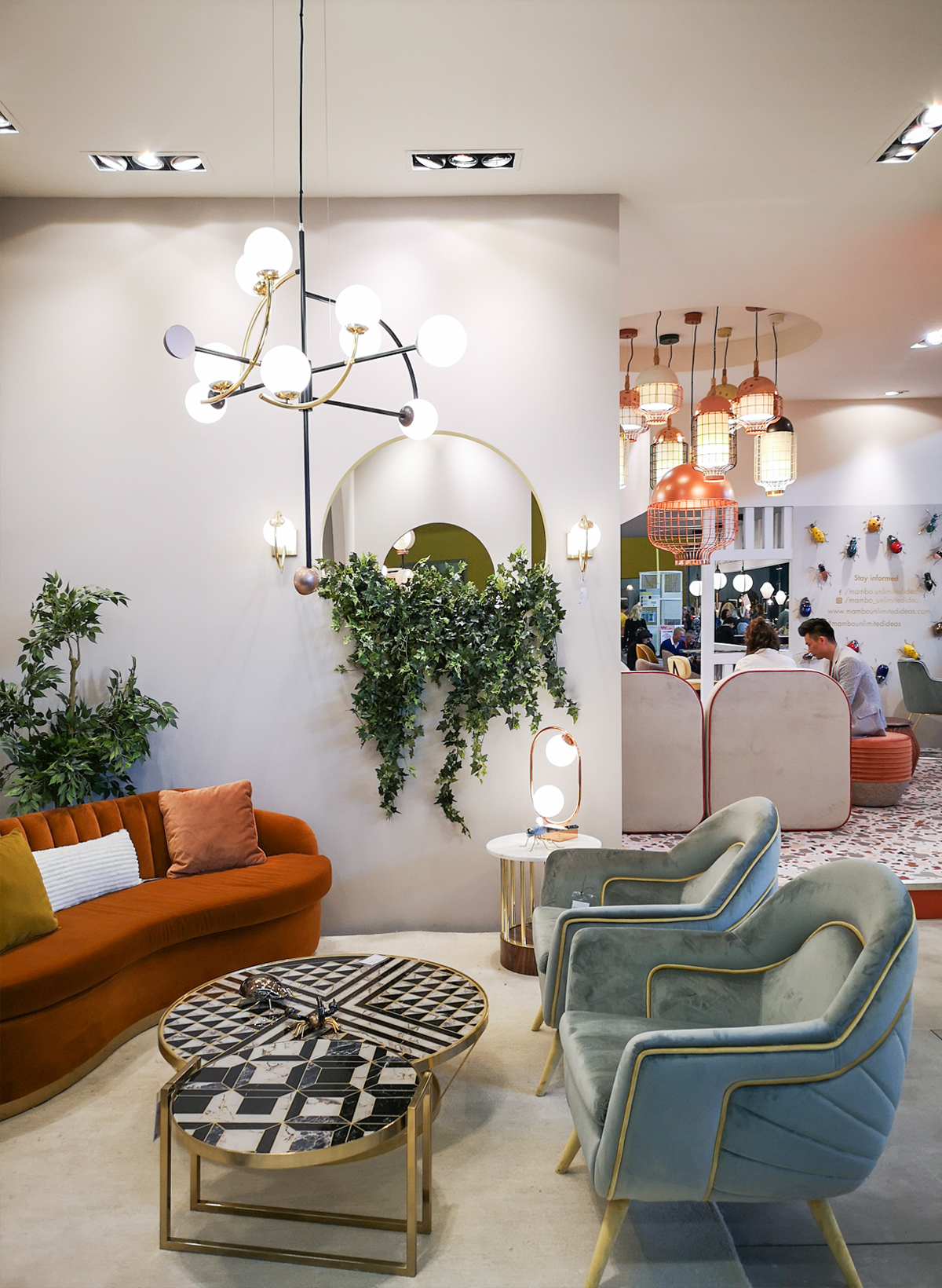 Green in the windowsill at Theia Design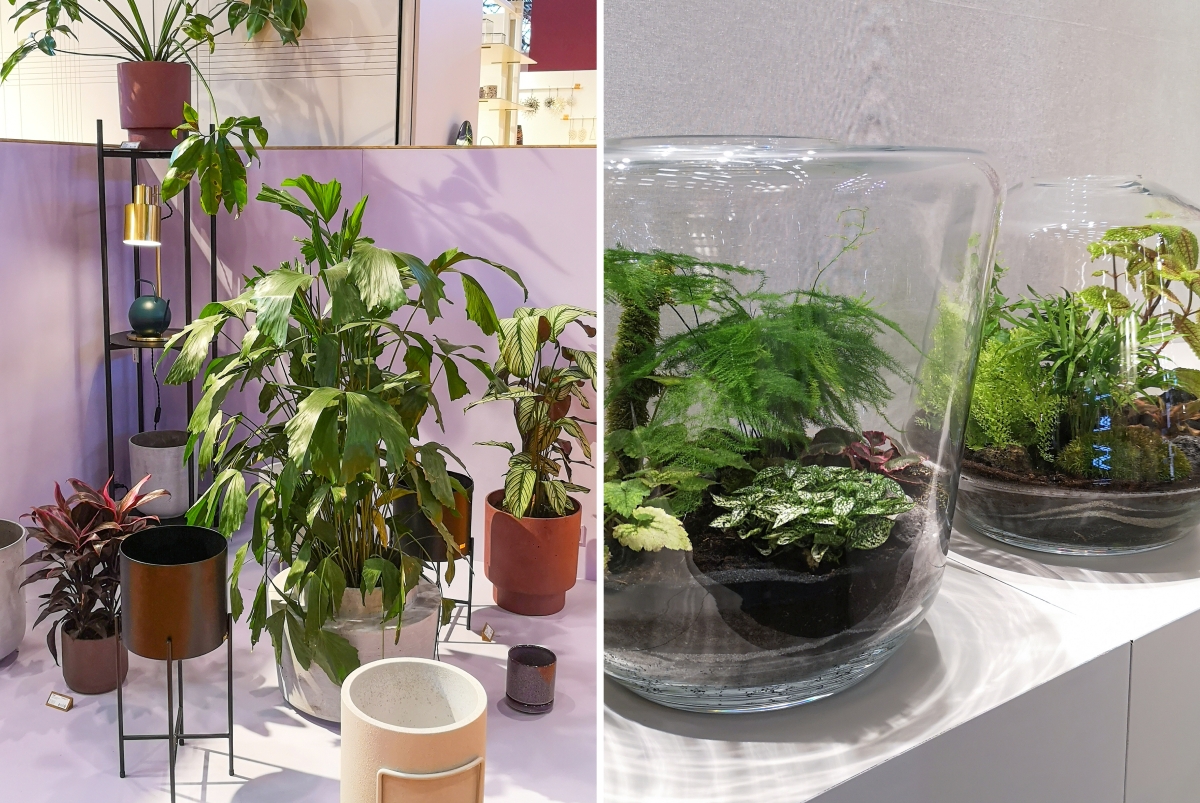 Plant pots by Hübsch // Terrarium by Jade Design
An ongoing trend are big plant pots on pedestals and terrariums. The French brand Jade Design is focused on high quality glass vessels for artsy miniature terrarium landscapes but also creative flower presentations in terrariums. The specialty of Jade Design are "open" terrariums that let the plants breathe and guarantee a better circulation of air and humidity. Additionally, they offer long watering pipettes made of glass to accompany the style of their terrariums for classy watering without water sprinkles all over the terrarium. Smart & stylish!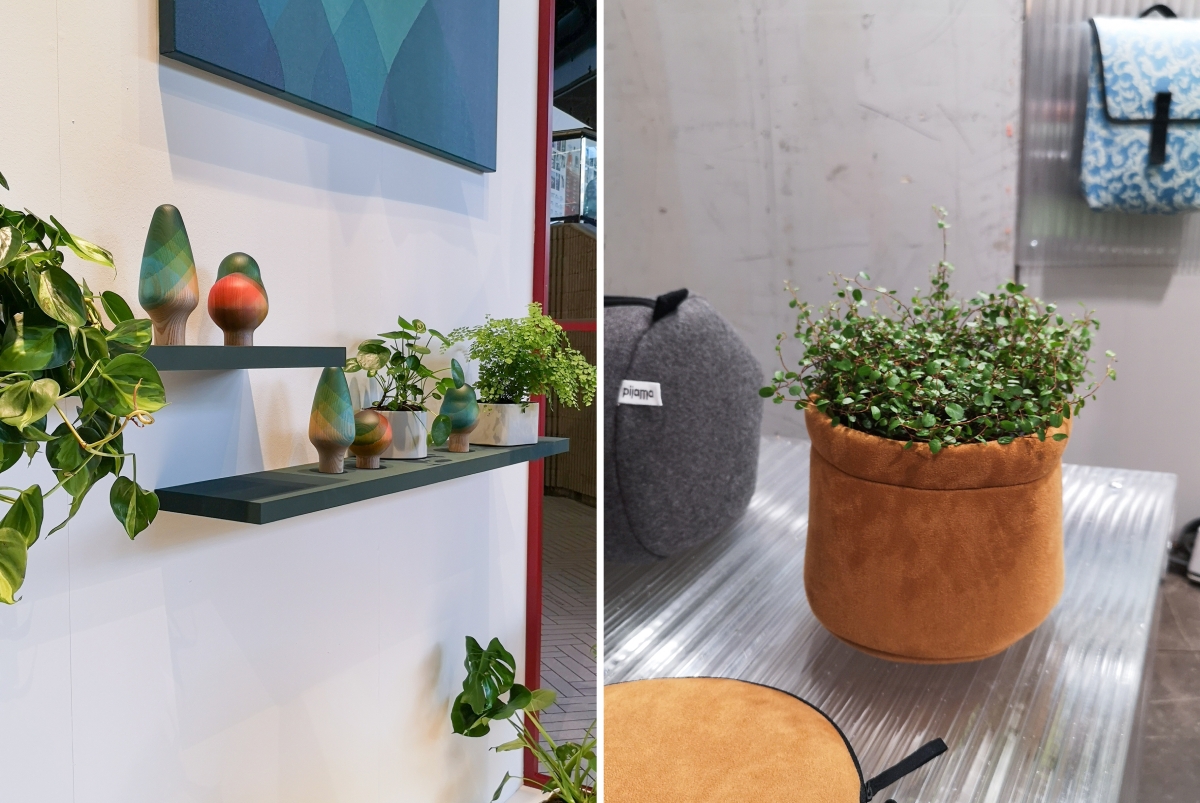 Shelfies at Vitra // Plant pot cover by Pijama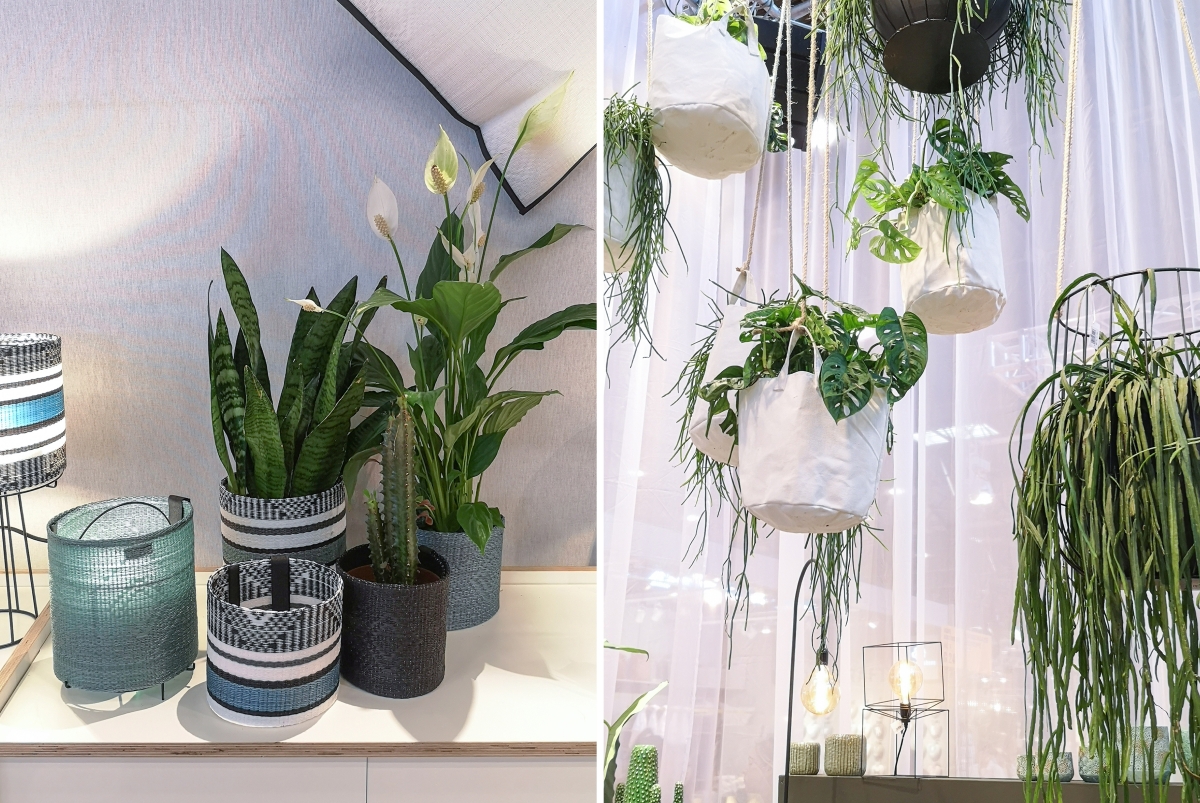 Plant pot covers by Almadie // Hanging plants at Serax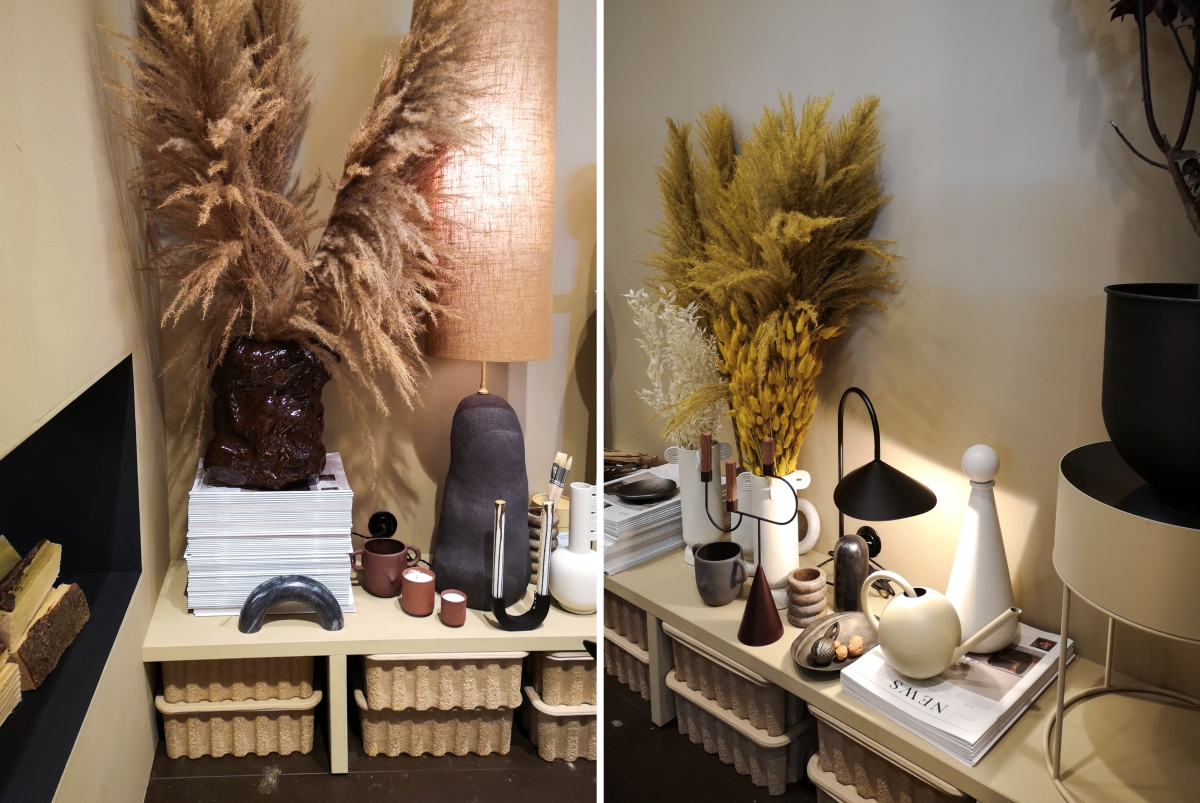 Pampa grasses and new vases, pots and ORB wateringcan at Ferm Living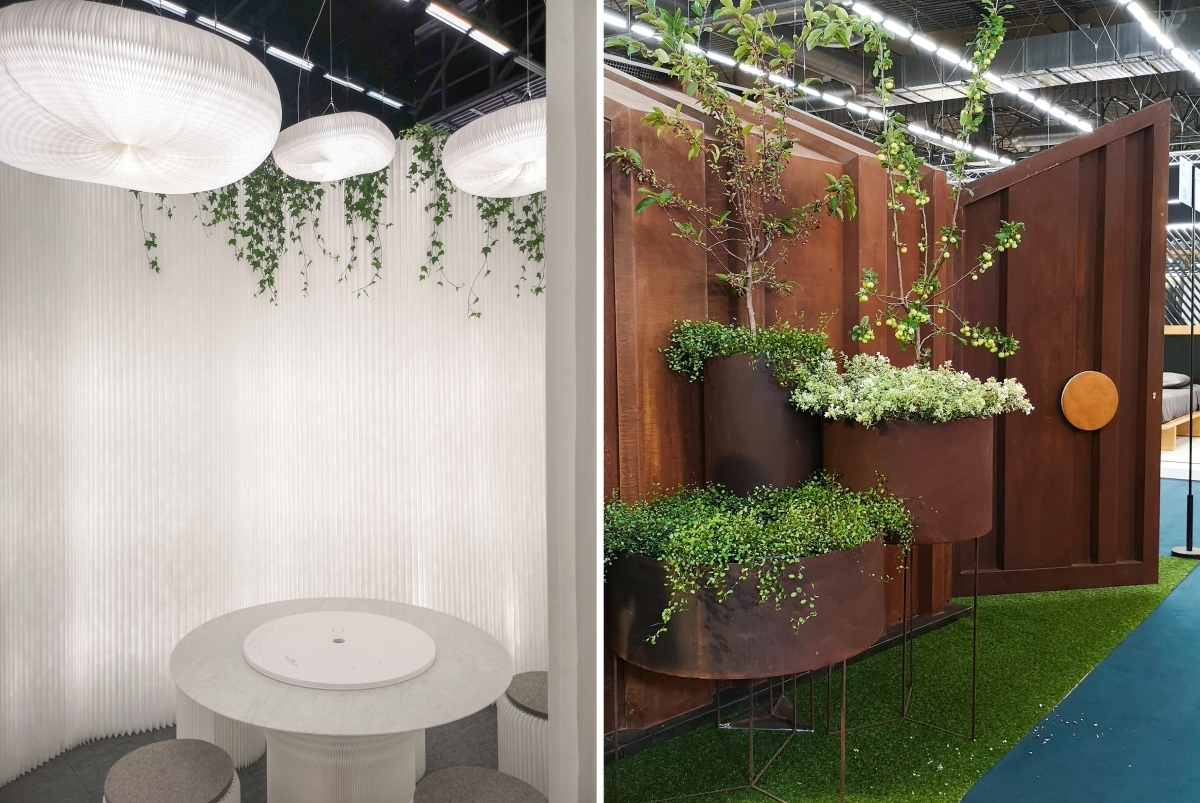 Paper lamps by Molo Design // XXL planters and workspace by Il Giardino di Corten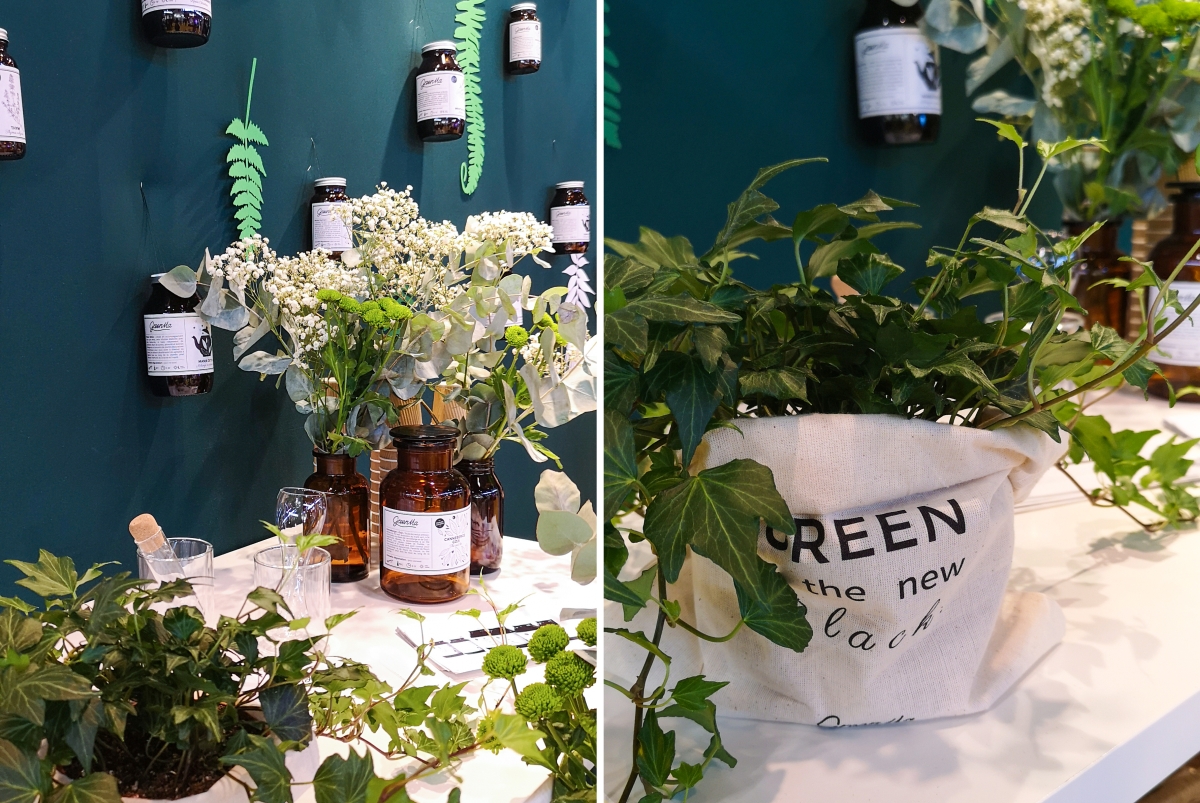 Organic teas, soaps and scented candles by GreenMa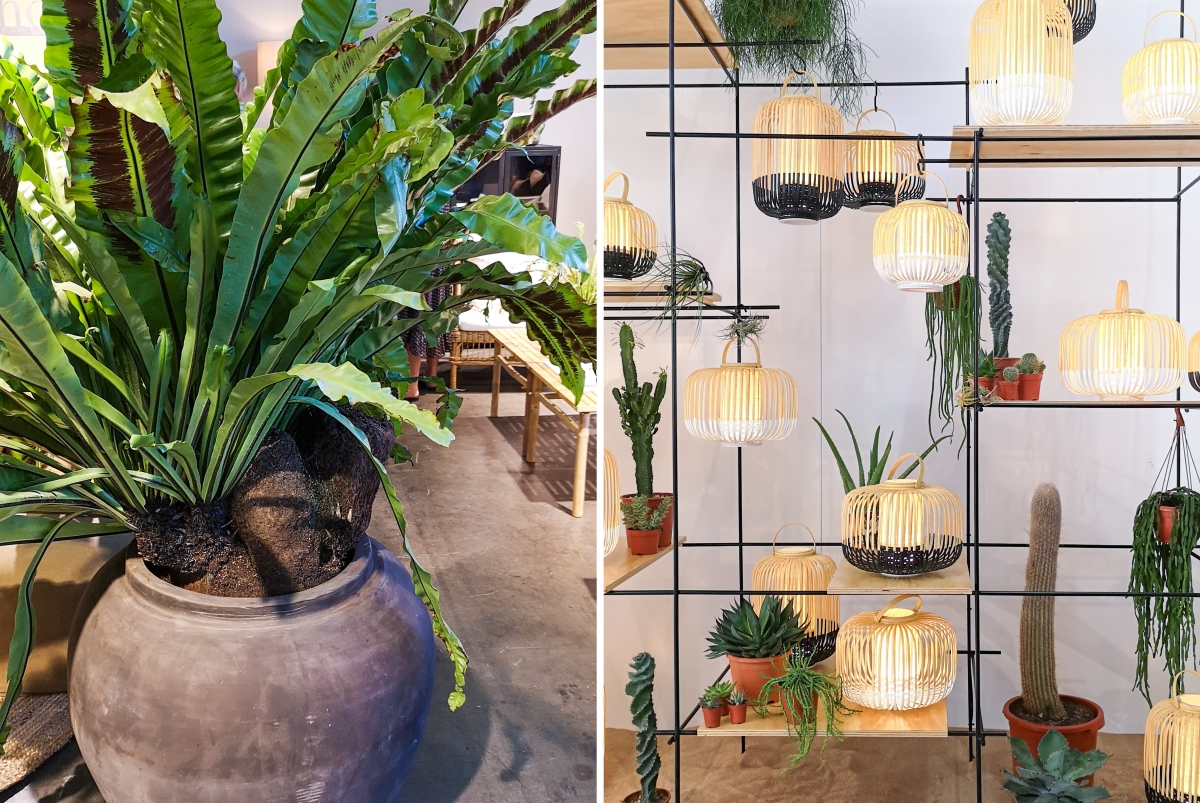 XXL fern at TineKhome // Lamps by Forestier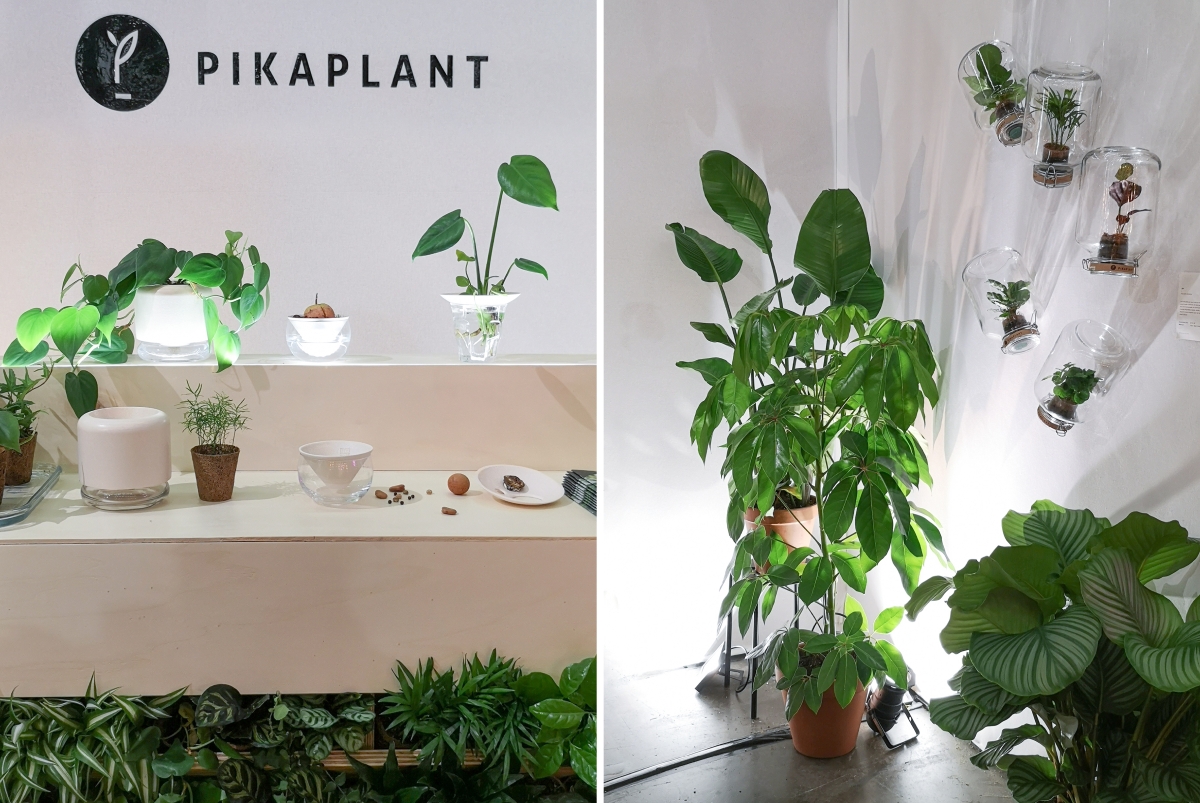 New Pikaplant products
The Dutch label Pikaplant presented their latest designs at the Maison & Objet too. New self-watering Geo plant pots made of glass and ceramics as well as propagation cones extend the line of green products from Pikaplant.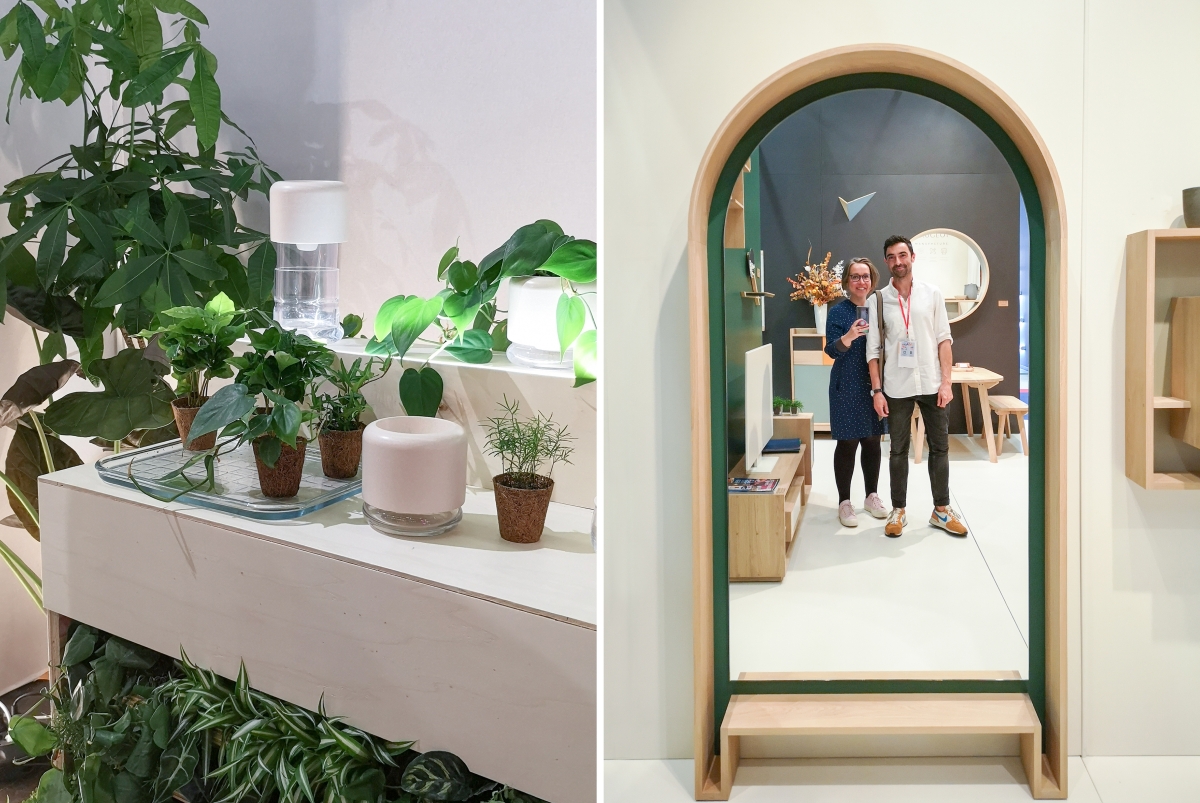 New Pikaplant products // Team Urban Jungle Bloggers
We enjoyed our tour at the Maison & Objet show in Paris and loved the ongoing focus on sustainability, natural materials and plants. We believe this is the way to go and it is also a fundamental belief and cornerstone of our Urban Jungle Bloggers community. So let's see even more green ideas in the future! We are ready!
Photography by Urban Jungle Bloggers