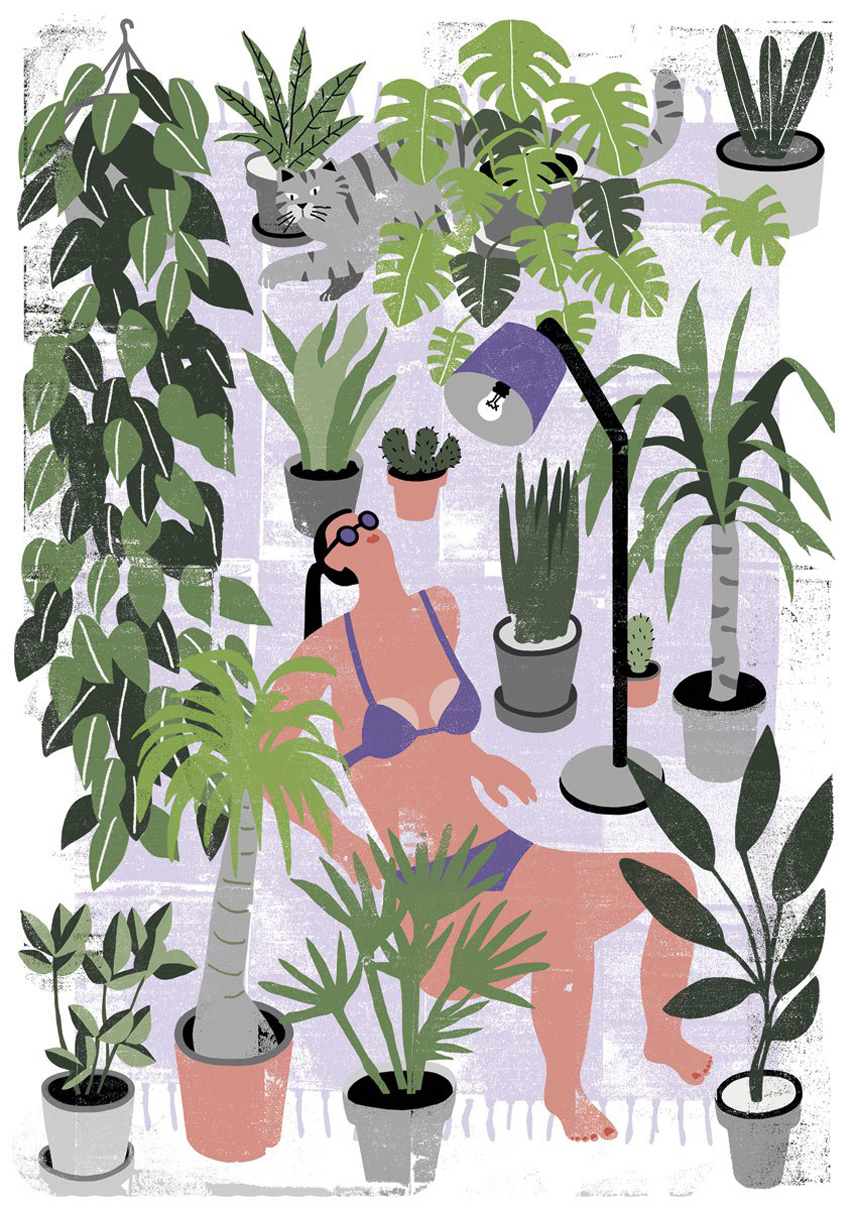 Last month we were invited by the German Human Empire Shop to be the special jury for their annual poster contest which had a perfectly suitable topic for us: Botanical posters. Of course we both have been delighted to go through dozens of creative works with a botanical theme and pick our favorite.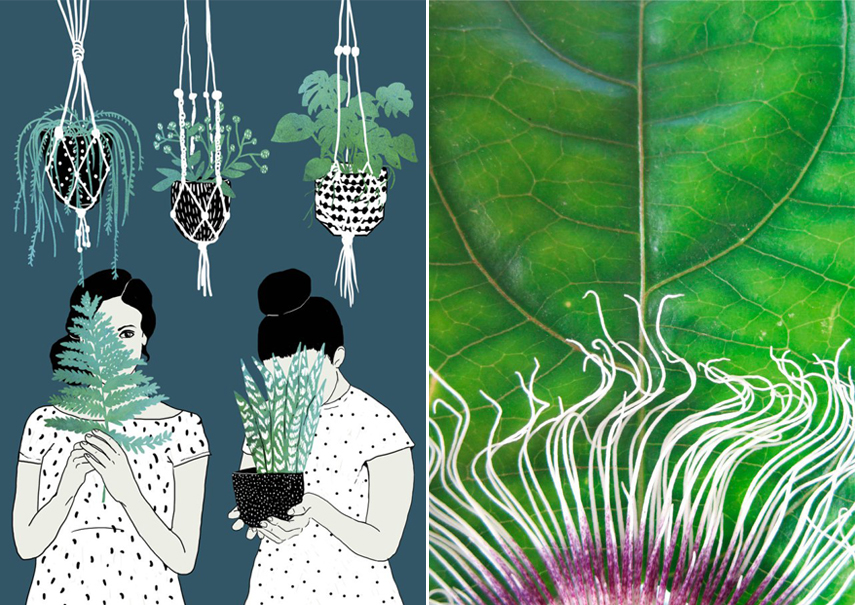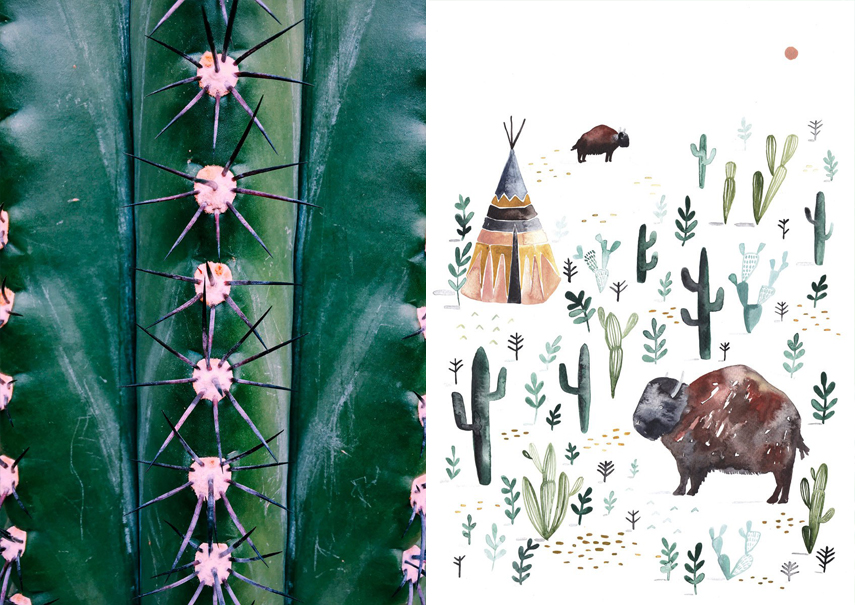 However the task proofed to be pretty tough. Going through more than 250 botanical posters ranging from photography over graphic design to paintings and collages was pretty tough. Luckily, there were three botanical posters awarded by the public itself (which cast more than 4,500 votes!!) and the special prize was awarded by us Urban Jungle Bloggers.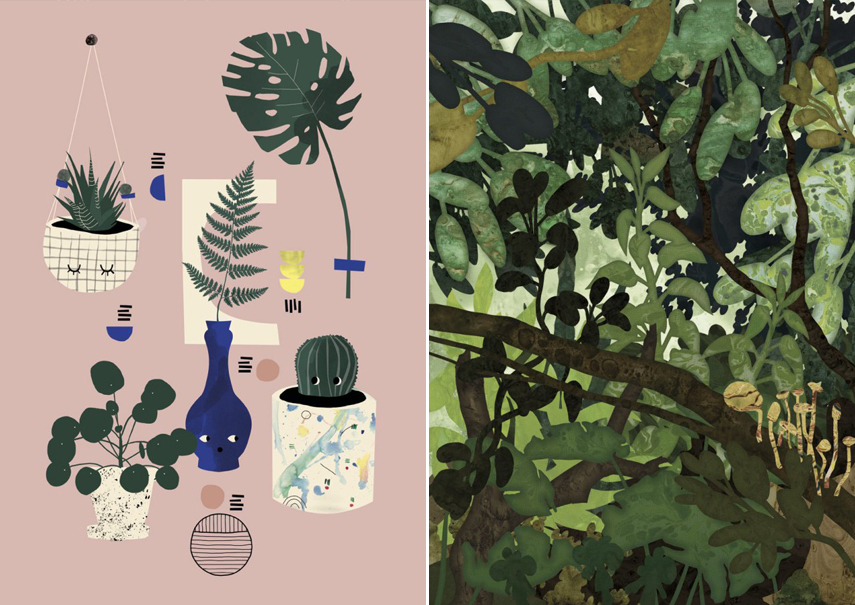 Our winner was the fun and planty work of German graphic designer Lisa Tegtmeier (as seen in the first image). Her sunbathing plant queen resides in the midst of her very own urban jungle taking in not only the light but also the good vibes of her lush plants. It caught our eye and made us smile – so we thought that this is well worth a special award by the Urban Jungle Bloggers! We hope you like her work as much as we do and it makes you smile too. Oh and all winning botanical posters will soon be available for purchase at Human Empire Shop!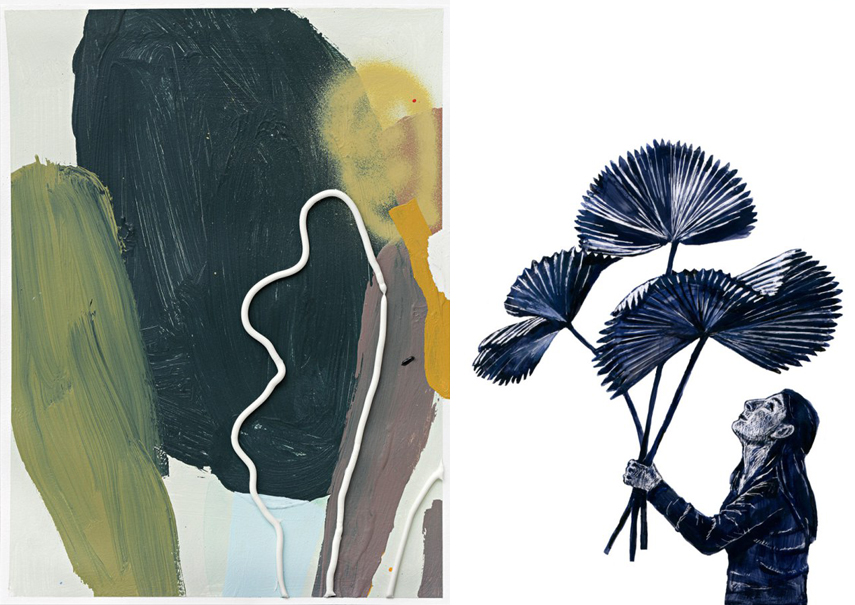 Designs by: 1 Lisa Tegtmeier – 2 Helke Rah – 3 Blue de Gersigny – 4 Maximilian Neumann
5 Sarah Neuendorf – 6 Swantje Hinrichsen – 7 Matthias Geisler – 8 Sebastian Haslauer – 9 Clara De Villiers
Images via Human Empire
Save