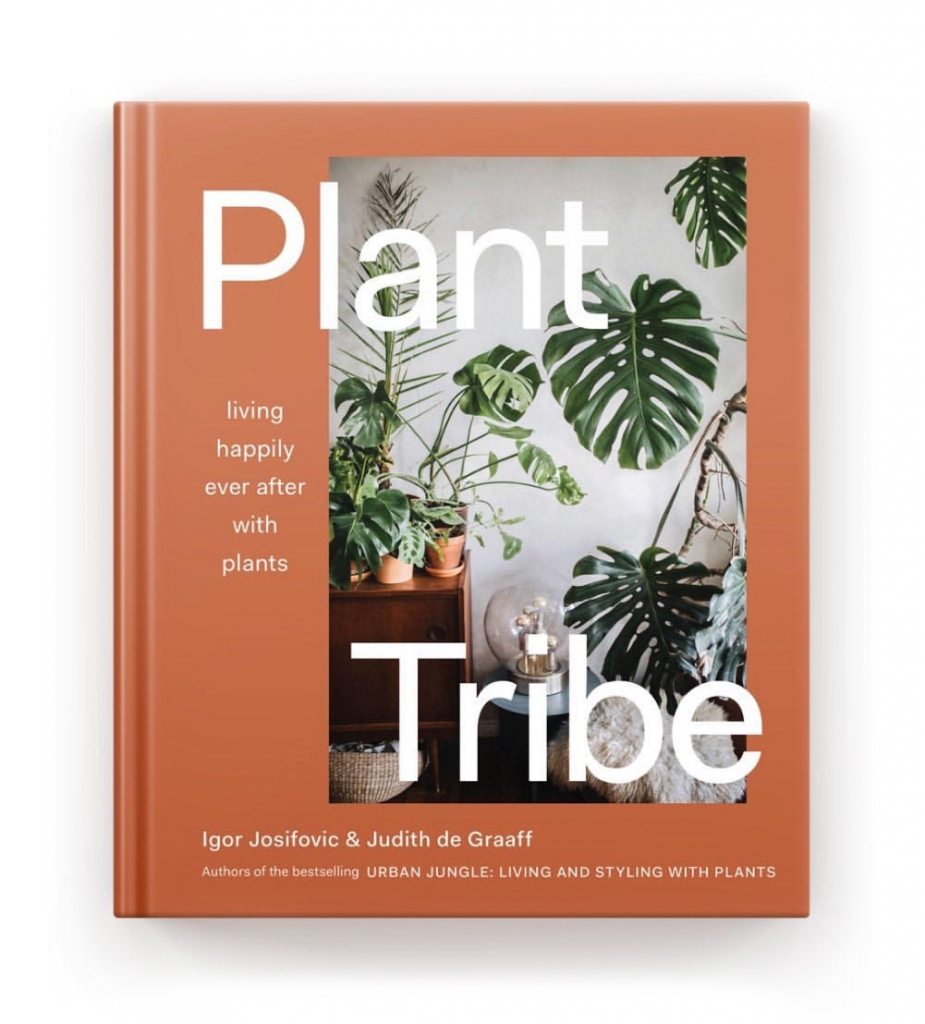 By Igor Josifovic and Judith de Graaff
Photography by Jules Villbrandt
Imprint: Abrams Books, New York
Publication date: March 17, 2020
The bestselling authors of Urban Jungle delve into the many ways that nurturing plants helps nurture the soul
This new book by the authors of the bestselling Urban Jungle addresses the life-changing magic of living with and caring for plants. Aimed at a wider audience than typical houseplant books, each chapter combines easily digestible plant knowledge, style guidance via real home interiors, and inspiring advice for using plants to increase energy, creativity, and well-being and to attract love and prosperity. Also included: real-world @urbanjungleblog followers' FAQs; a section on plants and pets; and plant care for the different stages of a houseplant's life. The focus is on using plants to raise the positive energy of every room in the house and to live happily ever after with plants.
Where to buy
Order your copy of the book in North America via:




Order your copy of the book in Canada via:

Order your copy of the book in Australia via:

Order your copy of the book worldwide with free shipping via:
Or find PLANT TRIBE in your local book or plant shop
Praise
"Judith and Igor take urban horticulture to another level with a profound understanding of how to integrate plants into our personal spaces, and to cultivate love and spread happiness."
CALVERT CRARY
Executive director, FlowerSchool New York and FlowerSchool Los Angeles
"Plant Tribe is the definitive compendium of the thriving world of houseplants. What makes this book stand out for me isn't the advice about watering and pruning or the (admittedly quite handy) room-by-room guide, but rather the encapsulation in a single volume of the creative potential, improved well-being, and sheer pleasure of living with houseplants."
COSTAS VOYATZIS
Founder/creative director of Yatzer.com
@yatzer
"Living with plants has changed my life: Taking care of my green friends helps me feel present in the moment and inspired to more observant and inspires me to be more observant and patient. PLANT TRIBE is full of fresh ideas on how to take plant love to the next level. I'm so glad this book exists!"
TINA ROTH EISENBERG
Designer, founder of Tattly, CreativeMornings, Friends Work Here, and TeuxDeux
@swissmiss
"Igor and Judith's first book, Urban Jungle, is one of my favorite books about decorating with plants, so I couldn't be more thrilled that they're following up with Plant Tribe. As an ardent lover of all things green, I found (in the pages of Plant Tribe) inspiration and insight into caring for and designing with plants, and for living better through the healthy benefits of having plants in your home."
VICTORIA SMITH
Design & lifestyle blogger, bohemian modern style expert
@sfgirlbybay
About the authors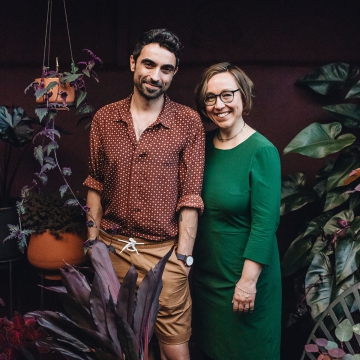 IGOR JOSIFOVIC is a social media consultant based in Munich Germany, focusing on interior design, home decor, travel, and plants. With Judith de Graaff, he is the co-author of the bestselling book Urban Jungle (Callwey Verlag, 2016) and co-founder of the Urban Jungle Bloggers community. Read more about Igor on his Happy Interior Blog, or find him on Instagram @igorjosif
JUDITH DE GRAAFF is a freelance designer living near Paris, with a focus on interior design, travel, color, and plants. With Igor Josifovic, she is the co-author of the bestselling book Urban Jungle (Callwey Verlag, 2016) and co-founder of the Urban Jungle Bloggers community. Read more about Judith on her blog JOELIX.com or find her on Instagram @joelixjoelix
About Urban Jungle Bloggers
When Igor and Judith met over coffee in Paris and talked about design, styling and travels, they soon realized that they had one mutual passion: living with plants. That was the moment when they decided to start a monthly series on their blogs where they would interpret one green topic individually. They called it Urban Jungle Bloggers™. Immediately after the first posts, in September 2013, they had such a big response from their readers and many of them wanted to participate, so they decided to open it up to other bloggers too. That was the moment when Urban Jungle Bloggers™ truly started. Knowledge was shared, inspiring DIY's were featured, styling tips exchanged. New blogposts were gathered on the Urban Jungle Bloggers website and via Facebook, Pinterest and Twitter. The community kept growing and the #urbanjunglebloggers hashtag on Instagram quickly became one of the most popular houseplant-related hashtags. Through the years it grew into the wonderful green community that it is today.
In September 2016 they launched their first book in English and in German, called Urban Jungle, Living and Styling with Plants. They take the reader on an inspiring voyage through five green homes across Europe, share plant styling ideas and DIY projects for plant lovers created by 18 selected international Urban Jungle Bloggers, and they feature plant profiles of 10 popular houseplants with handy plant care tips and unusual plant trivia. Urban Jungle was very well received (it sold out in a week) and turned out to be a bestseller that has been published in 10 different languages. Read more about the Urban Jungle book HERE. While writing their first book, Igor and Judith decided to document the process and share highlights from the green community via their new @urbanjungleblog account on Instagram. Twice a day they share the most inspiring photos tagged with the community hashtag #urbanjunglebloggers, gathering over 960.000 followers to date. As far as the "Urban Jungle" trend goes: Igor and Judith don't believe living with plants is a mere trend. In recent years houseplants became part of people's lives and are here to stay!
About the photographer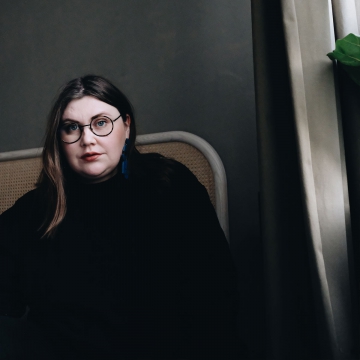 JULES VILLBRANDT is a creative mind and photographer from Berlin, always on the hunt for something new in design and art for her award-winning blog Herzundblut,com ; an Architectural Digest partner site. Or follow Jules on Instagram @herz.und.blut
.